An international research team has cataloged seven new leaf insect species, known as "walking leaves." These insects belong to the Phasmatodea clade—creatures whose bodies resemble sticks or twigs and have excellent camouflage abilities. Their color changes based on the environment they're in. As their name suggests, leaf insects also have this ability to blend in, as they resemble leaves and thus can easily hide among green or brown leaves depending on the time of year.
The sophisticated camouflage of leaf insects provides them with a high-quality defense against predators, who can't distinguish them from real leaves in their environment. To further confuse predators, when a leaf insect moves, it sways back and forth, mimicking the motion of a real leaf swaying in the wind.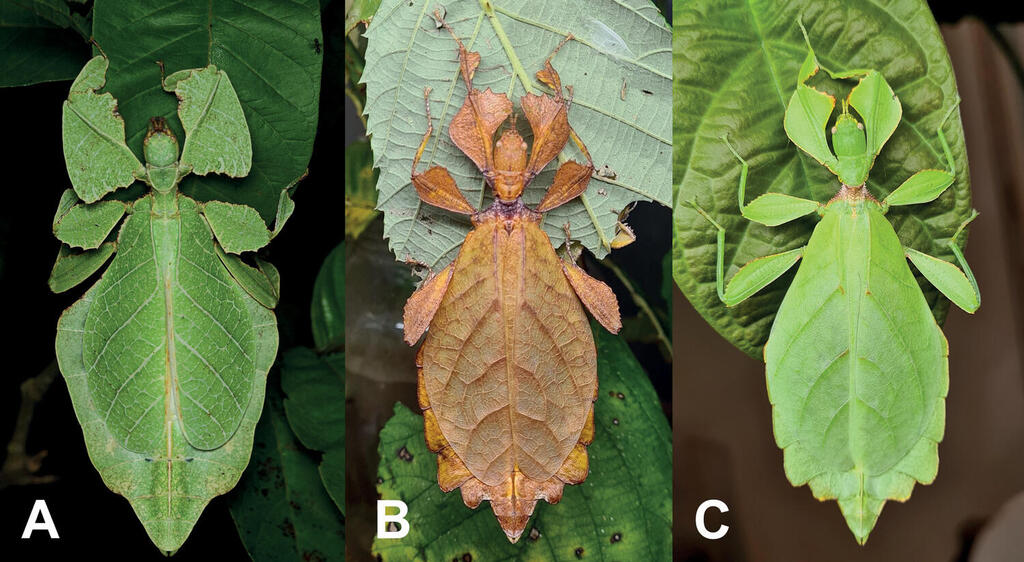 Although researchers also struggle to identify them due to their unique camouflage abilities, genetic analysis has enabled the discovery of new species that can't be distinguished by their external appearance alone.
The findings, published in the journal ZooKeys, are not only significant for the study of leaf insects but also for the protection of their populations, which are primarily found in South Asia, Southeast Asia and around Australia.
Taxonomy—the naming, description and classification of species—is challenging in the case of leaf insects. It's hard to differentiate between individuals from different species, yet there can still be variations within a specific species.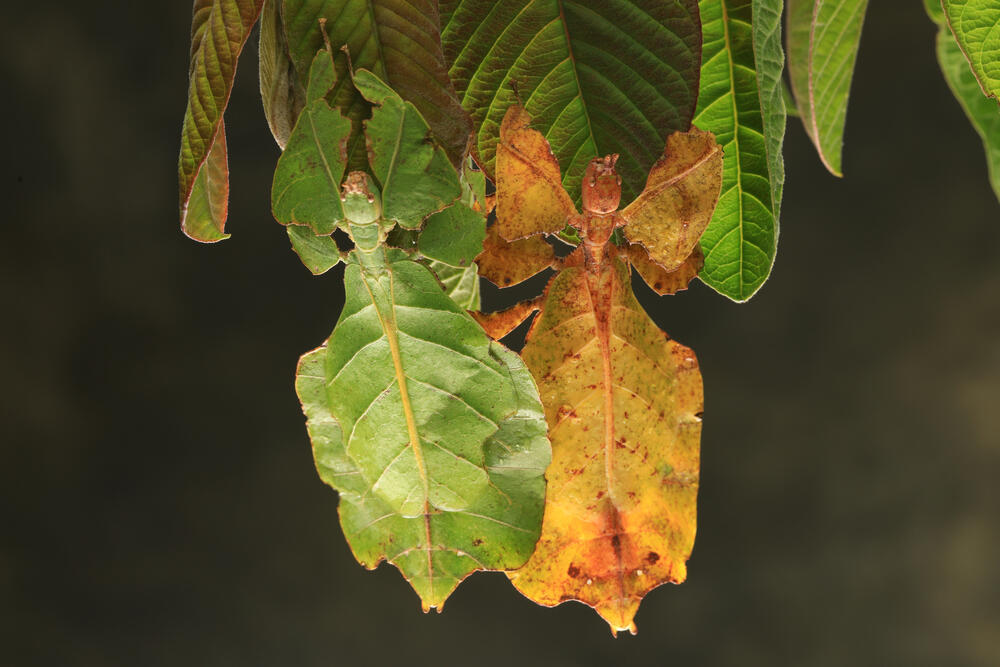 Individuals from different species are often mistakenly considered to belong to the same species based on their appearance. However, researchers have now succeeded in identifying some of the new species based on their genetic characteristics, according to project leader, Dr. Sarah Bank-Aubin, from the Institute of Zoology and Anthropology at Georg-August University in Göttingen, Germany.
Some individual insects from India were previously considered to belong to a clade common in Southeast Asia. However, researchers have now discovered that they actually represent an entirely different clade of leaf insects.
Dr. Bank-Aubin emphasizes that the discovery has significant implications for species conservation. Previously, it was believed that only a subgroup within the species was at risk in India. However, the new findings reveal that an entire species is actually endangered. This underscores the urgent need to protect the Indian clade to prevent its total extinction.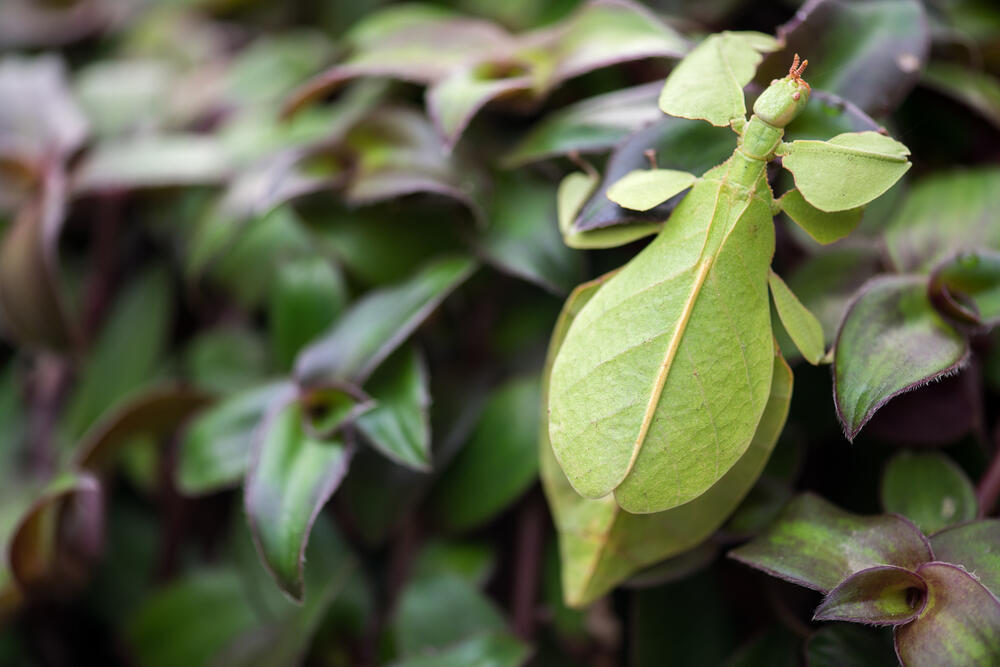 In addition to the species discovered in southwest India (Pulchriphyllium Anangu), six more species have been identified. These include Pulchriphyllium heracles in Vietnam, Pulchriphyllium bhaskarai and Pulchriphyllium delislei in South Kalimantan, Indonesia, and the Philippines. Additionally, three species were discovered in the Philippines: Phyllium ortizi on the island of Mindanao, Phyllium samarense on the island of Samar and Phyllium iyadaon also on the island of Mindanao.
Researchers from the University of Göttingen collaborated with leaf insect expert Royce Cumming from the City University of New York. The research partnership led to the identification of over twenty new species, seven of which were part of the current study.
Dr. Sven Bradler from the University of Göttingen, who has been researching the evolution of stick insects in general, and leaf insects in particular, for more than 20 years, says there are more than 3,000 known species of stick insects.