Oleg Vozyak, 37, worked in an electrical and computer infrastructure company in Odesa when war broke out in
Ukraine
over a year ago. Shortly after the war started, Vozyak's mother, ex-wife, and only daughter fled Ukraine. His mother resides in Germany, while his daughter and ex-wife live in Portugal.
Oleg, who had never held a firearm or served in the military, decided to volunteer for the Ukrainian army and insisted on serving at the front lines. "I felt obligated to do it, for the sake of my country and my daughter," he says.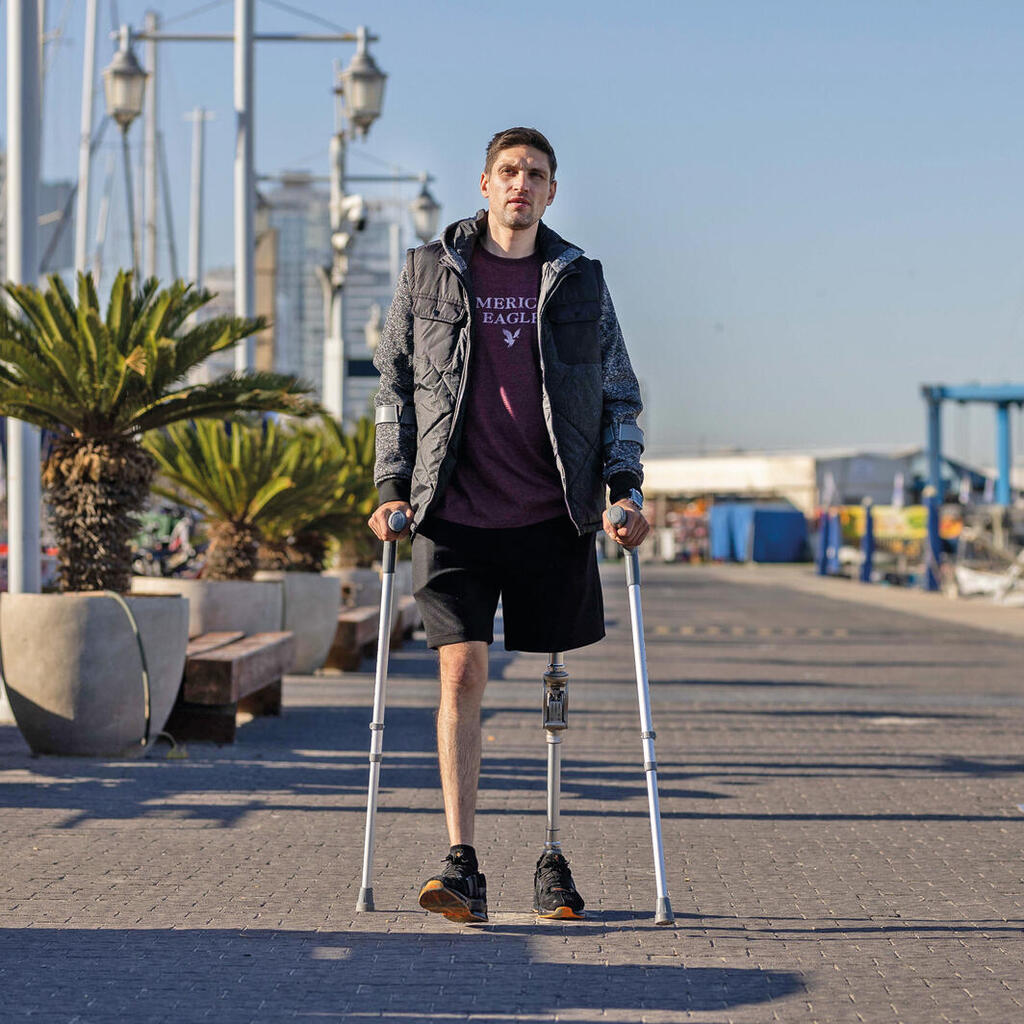 After completing his training, he was deployed to Bakhmut. He told his mother that he serves in the rear, in a military kitchen, to spare her the worry. On July 4, 2022, Oleg, along with three other fighters, was in the first force to head deeper into the front, followed by a group of 16 Ukrainian fighters.
Russian drones spotted the force, and they were met with heavy artillery fire. Oleg was the first to be injured and his leg was completely crushed. He lay on the ground and started applying tourniquets to himself, and managed to warn the second group of fighters not to enter the area, saving their lives.
Later, in subsequent battles, two of his comrades from the initial force were killed, leaving him as the sole survivor of the three. "I thought I wouldn't make it out alive. I didn't think there was a chance I'd survive. They took me to a military hospital, where they amputated my legs. I was shocked when I found out," he recounts.
Ukrainian President Volodymyr Zelensky arrived at the hospital where Vozyak was treated to raise the soldiers' morale, during which he had a conversation with Oleg and presented him with a military decoration he personally signed. "I simply did what was expected of me; I don't feel like a hero," Vozyak says.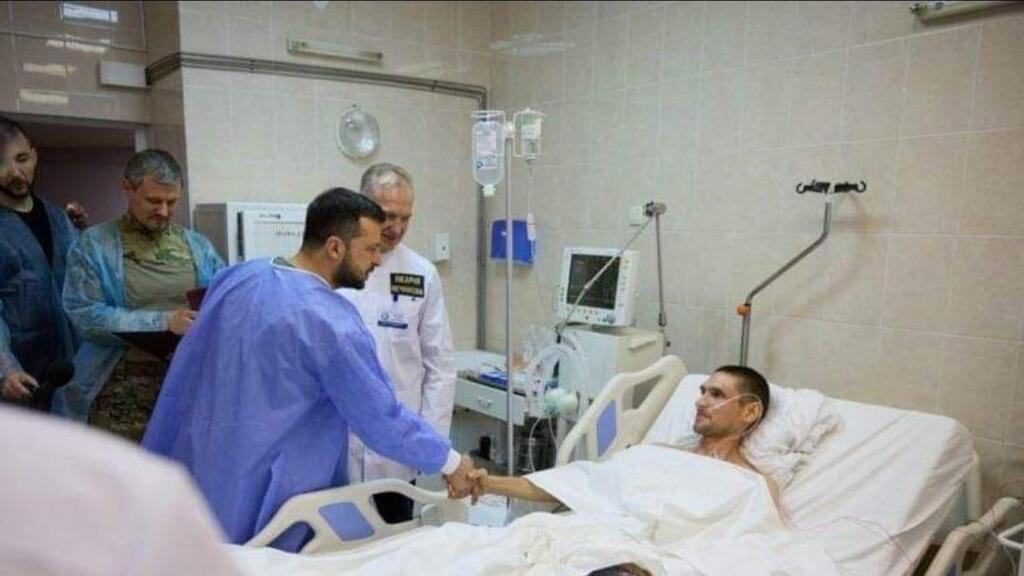 In February, Vozyak arrived in Israel for the rehabilitation of his amputated limbs at the Reuth Tel Aviv Rehabilitation Hospital, which is part of Israel's humanitarian assistance initiative to Ukraine.
As part of the initiative, the Foreign and Health Ministries promote the rehabilitation of Ukrainian amputees in Israel.
Vozyak is the patient from Ukraine to be admitted to the Reuth Rehabilitation Hospital, and only shared details of his injury and rehabilitation in Israel with his father, and has yet to talk about his condition to his mother and daughter.
During his two-month hospitalization, Oleg underwent an intensive rehabilitation program to regain his ability to walk with a specially fitted prosthetic at the hospital.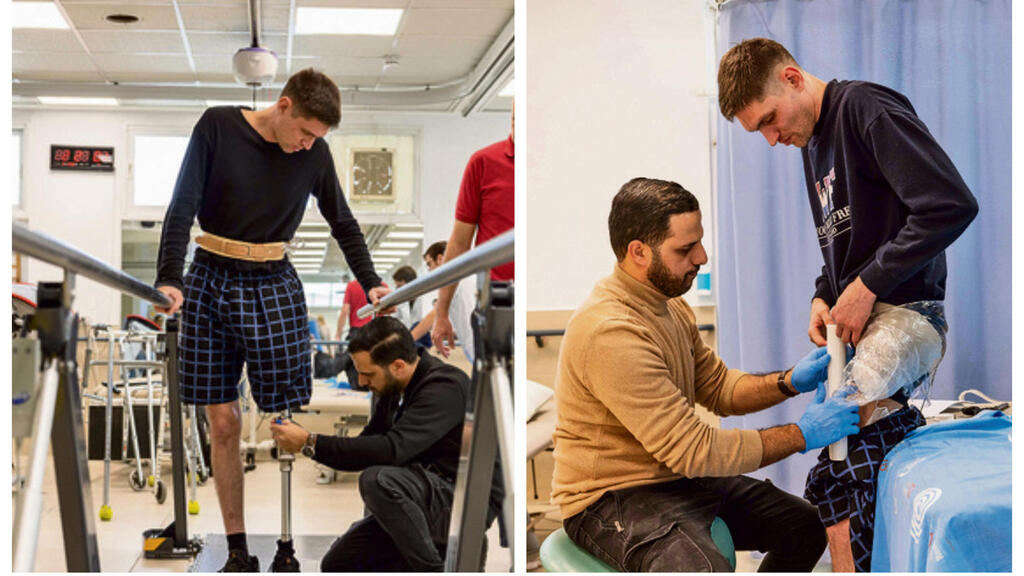 The rehabilitation process included various professional treatments to enhance independent functioning, and included physiotherapy, occupational therapy, complementary medicine treatments, a rehabilitation gym, psychological treatment, and the guidance of a rehabilitation and nursing team.
Throughout his stay, he also received support from the local community of Ukrainian expatriates, who came to offer their support and spend time with him during visiting hours. Vozyak also made sure to keep in contact with his father and shared his rehabilitation progress with him.
Two months after being hospitalized, Oleg was discharged from the hospital on April 10, being able to walk on his new leg prosthesis. He later flew to Warsaw and then to Ukraine, where he's continuing his rehabilitation.