"As I found myself in a relationship, we reached a point where it was important to take precautions. Before discarding the condom, I decided to take a test. Anxiously waiting outside, I watched as the room was being tidied up.
"Finally, I was called in and a glass of water was placed on the table. Without much delay, they delivered the news: the test was positive. At that moment, my body flushed with heat, and it felt like the world around me was crumbling."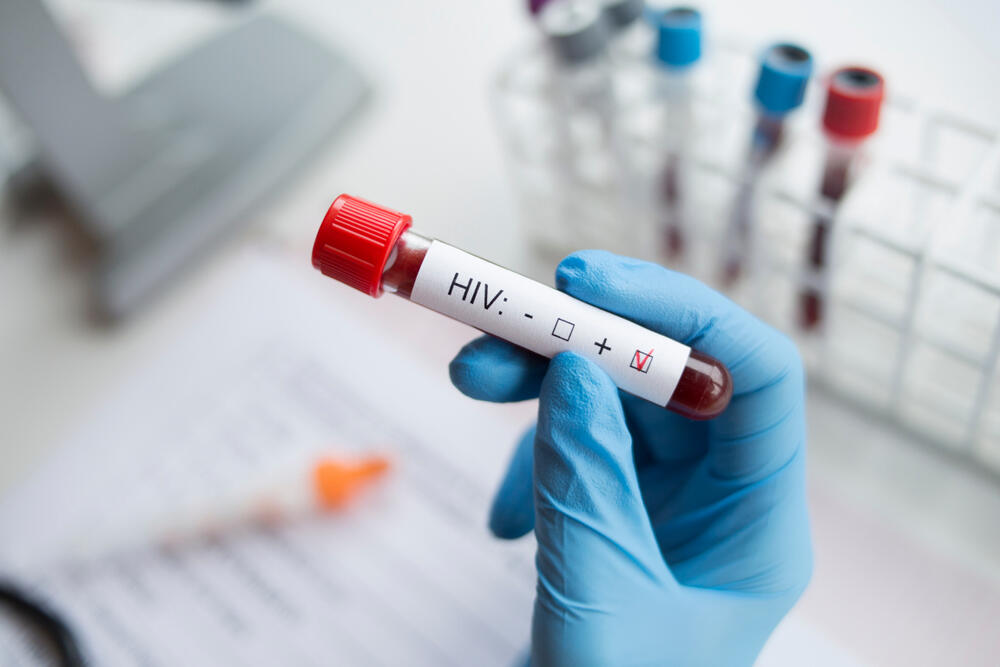 This story is not unique. Believe it or not, even in 2023 Israel, hundreds still contract HIV.
Despite the availability of free HIV tests, advanced drugs for disease suppression, and affordable preventive measures, hundreds of individuals, including newborns, continue to contract the potentially fatal virus.
This can be attributed to a combination of ignorance, complacency, and most significantly, the state's shocking indifference towards a disease that is now entirely preventable. Despite the virus being identified in humans four decades ago, it has been forgotten.
There is no national strategy to combat AIDS, no guidelines for testing at-risk populations, limited access to effective preventive treatments, and insufficient education on the importance of practicing safe sex.
It was envisioned as an unprecedented triumph of science, and in many ways, it is. The worst epidemic of the previous century, second only to the current COVID-19 pandemic, claimed the lives of tens of millions across the globe, causing unimaginable suffering.
However, this devastating epidemic could have been tamed through pharmacological means: effective drugs for those infected and highly efficient preventive treatments for those at risk.
Those who experienced the 1980s and 1990s vividly remember the haunting images of AIDS patients in their final stages of the disease. They were skeletal figures, ravaged by wounds and lesions, succumbing to infections and malignancies that preyed on their compromised immune systems.
Then came the dawn of hope. Antiviral medications, affectionately called "the cocktail" at the time, transformed HIV from a fatal illness to a manageable chronic condition. "Easier than diabetes," attested the doctors who care for their patients.
The treatment itself has undergone significant improvements, making it easier and more streamlined. Gone are the days of taking numerous pills that caused unbearable side effects. Nowadays, most individuals living with HIV can manage their condition with just one daily tablet, effectively preventing disease complications.
Furthermore, advancements in medication are on the horizon, with the possibility of less frequent dosing, such as once every few months. Dr. Roi Zucker, Chairman of the Israeli Society for LGBT Medicine, highlights the remarkable progress in the field, noting that pharmaceutical companies are now competing to develop smaller pills and transitioning towards injectable treatments.
After two decades of utilizing the same medications to halt the virus's destructive impact within the body and diminish its presence to undetectable levels in the blood, a remarkable outcome has emerged. Treated individuals no longer transmit the virus to others, and their life expectancy is comparable to that of the general population.
They can engage in sexual activity without the need for condoms, ensuring the safety of their partners, and can even conceive and deliver healthy children.
Thanks to this remarkable therapeutic revolution, the eradication of the virus has become an attainable and realistic objective. Significant progress has been made in many Western countries, leading to a decline in the number of infected individuals.
Globally, the annual new cases decreased from three million in 2000 to 1.5 million in 2020. While the treatment has saved millions of lives, it has not yet reached the target set by the United Nations in 2016: a 75 percent reduction in new cases since 2010. The current decrease stands at just 31 percent, falling short of expectations.
While the prevalence of carriers in Israel remains relatively low compared to Western countries, significant disparities exist among different population groups. According to the latest Health Ministry data, there was an alarming eight percent increase in the number of identified carriers in 2021, with 392 cases compared to 358 in 2020. Of these, 274 (71 percent) were male, and the majority fell within the 35 to 44 age range.
Men who have sex with men continue to face the highest risk, comprising approximately one-third of all infections. Heterosexual individuals, who engage in sexual relations with members of the opposite sex, follow as the next at-risk group.
The previously observed decline in carrier numbers among this group has halted. Other affected groups include non-citizen immigrants from countries with high prevalence rates, as well as citizen immigrants. Injecting drug users represents the minority in the overall affected population.
The available information regarding new infections in Israel remains limited. According to Dr. Turner, director of the Sourasky Medical Center AIDS Center, the lack of comprehensive data collection makes it difficult to determine if the increase in carrier numbers is due to expanded testing.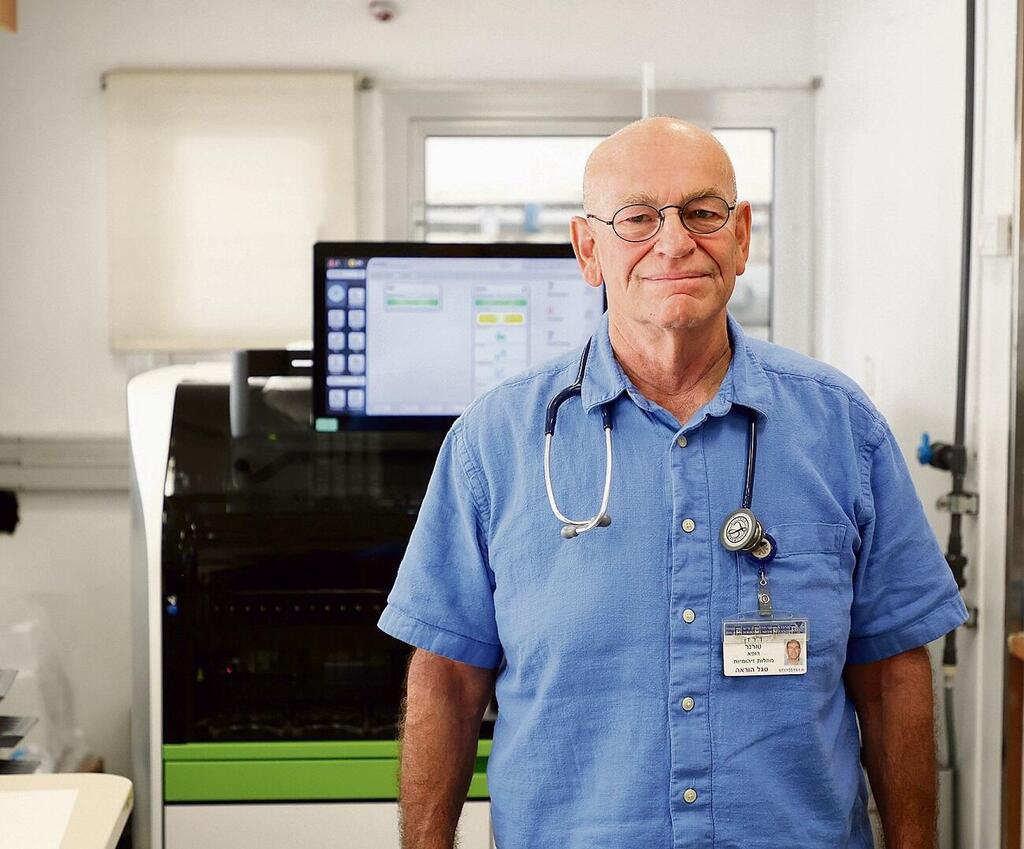 Currently, data is dispersed among various sources, hindering a clear understanding of the affected populations. While there seems to be no decline in carriers among men who have sex with men, other groups, such as women from Eastern Europe (including Ukraine), Arabs, and the ultra-Orthodox, appear to be affected.
However, due to the existing data challenges, a comprehensive assessment of the situation in these populations is currently unavailable.
George Avni, a member of the AIDS Committee, concurs with this assessment. He notes that the trend of infections in Israel remains relatively stable, with occasional moderate increases. There is a new generation of individuals who lack the historical context of the AIDS epidemic and do not possess the same fear of the disease as their predecessors.
They have not been exposed to the stories or news articles documenting the devastating impact of AIDS or personally known individuals who succumbed to the disease. With the knowledge of effective treatments, they perceive HIV as a relic of the past, a disease that has lost its relevance in contemporary times.
The more critical issue lies in the fundamental aspect rather than mere statistics. Timely detection of new infections is crucial for initiating drug treatment, reducing viral load, preventing complications, and curbing further transmission.
Yet, the number of individuals undergoing the simple and vital HIV test remains alarmingly low. Unlike the United States, where the Centers for Disease Control and Prevention recommends regular testing for all individuals aged 13 to 64, with increased frequency for those at risk, Israel lacks such guidelines.
Unless individuals proactively request the test from their family doctor, it is unlikely to be suggested or initiated.
"The only way to determine one's HIV status is through testing, but unless you specifically request it, doctors won't send you for a test, even if they recognize that you belong to a high-risk group," emphasizes George Avni.
"If I hadn't undergone testing, I would have remained unaware of my infection since there are no noticeable symptoms. It's only after many years, when the virus wreaks havoc and compromises the immune system, that doctors may start raising concerns.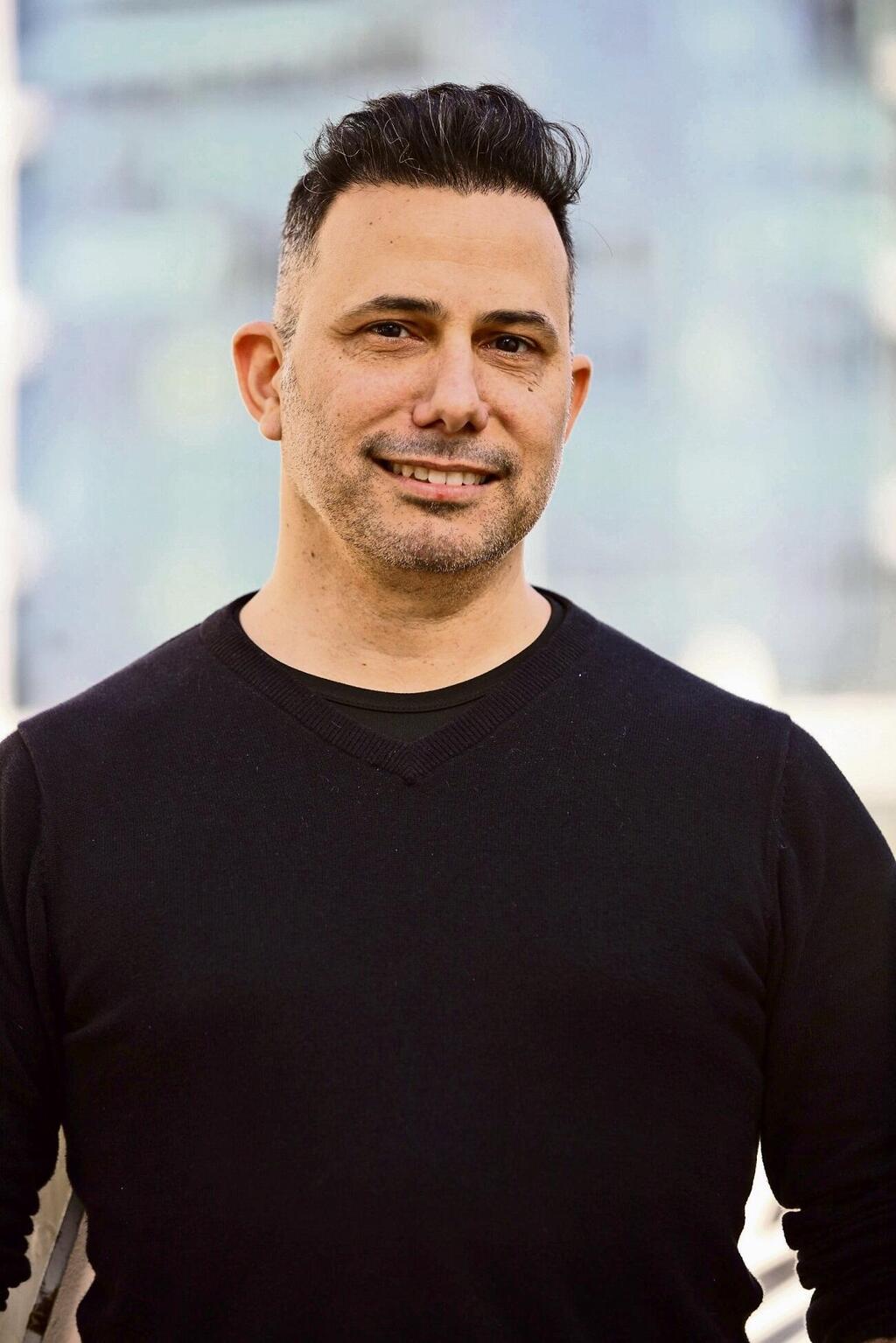 "Without individuals getting tested, there's no way to ascertain their HIV status, and they can unknowingly transmit the virus. Unlike the repeated COVID-19 testing frenzy, such eagerness for testing has never materialized here. Just think about the potential carriers who remain oblivious to their infection."
"The consequences of people not getting tested for HIV are severe, even within the general population: a significant portion of carriers in Israel are discovered to be in an advanced stage of the disease, where the immune system has already suffered significant damage, leading to a high risk of complications and death," highlights Dr. Turner.
"These individuals were infected long ago, some even decades ago, but they never underwent testing due to various reasons, with fear being a common factor. Not everyone falls into the traditional risk groups. We encounter them in hospitals, presenting with illnesses reminiscent of the early years of the epidemic in the 90s, prior to the availability of antiviral medications.
"My clinic used to have around 100 patients. Now, the number has grown to 2,400. While the percentage may seem small, the absolute numbers are higher than in the 90s."
Can AIDS be cured?
"This is an alarming and life-threatening situation. Our first priority is to address the opportunistic diseases that have attacked the body due to the weakened immune system. Simultaneously, we initiate treatment against the virus. Fortunately, in most cases, we are able to overcome these challenges. However, there are instances where we are not successful. It is disheartening that such a situation still persists today," warns Dr. Turner.
Another concerning example illustrating the consequences of lack of testing is the case of pregnant women. In September, the Health Ministry announced that as part of routine testing, every pregnant woman in Israel would receive a doctor's recommendation to undergo an HIV test.
On the surface, this recommendation seems sensible, but it fails to account for the fact that professional medical bodies specializing in AIDS had already recommended conducting this crucial pregnancy test as early as 2015, eight years ago.
The issue was sluggishly discussed in various forums until it was finally approved last year. Unfortunately, during this delay, dozens of newborns were infected by mothers unaware of carrying the virus.
Given a little initiative and goodwill, the situation could have been vastly different. Back in 2015, the World Health Organization proudly declared that Cuba became the first country to eliminate mother-to-child transmission of HIV.
This remarkable feat was accomplished through the implementation of HIV testing for pregnant women. By diagnosing the virus during pregnancy and administering appropriate drug treatment, the likelihood of giving birth to an HIV-positive baby was reduced to less than 1 percent.
However, in 2021, the latest year for which data on HIV incidence in Israel is available, six infants were infected under similar circumstances. A recent study released by the Health Ministry sheds light on this distressing issue.
It reveals that the mothers who transmitted the virus to their children were relatively young, had vaginal deliveries, and did not receive proper medical care during pregnancy. In comparison, newborns who did not receive antiviral treatment were more susceptible to infection, leading to a higher mortality rate.
These findings underscore the importance of proactive measures and comprehensive care for pregnant women with HIV, which can significantly reduce the transmission of the virus to their babies. It is as disheartening as it is illuminating to realize that with better awareness, accessible testing, and appropriate medical intervention, the number of infected newborns in Israel could have been greatly minimized.
One of the most significant shortcomings in Israel's battle against HIV lies in the area of prevention, or rather, the absence thereof. Over the past decade, there have been remarkable advancements in this domain.
"To obtain such treatment, I must approach my family doctor and disclose, 'Hey, I believe I need HIV prevention medication.' Essentially, I am confiding in the doctor who attends to my entire family that I engage in sexual activities with men"
Presently, there's an incredibly potent drug regimen, administered through a single daily pill, which effectively prevents the transmission of the virus among individuals engaged in unprotected sexual activities.
Referred to as Pre-exposure Prophylaxis (PrEP), this treatment has proven to be highly successful, reducing the risk of infection by a staggering 95 percent, virtually eliminating it altogether. Moreover, individuals can safely continue taking this pill for several years without any adverse effects.
However, despite the State of Israel's commendable initiative of subsidizing this treatment as early as 2017, it has failed to ensure its accessibility and availability to those who truly require it. The Committee to Fight AIDS conducted a survey at the end of 2021, revealing that merely one-third of the respondents utilize PrEP, with only 18 percent adhering to a daily regimen.
Shockingly, 66 percent of the participants indicated that they neither take PrEP nor regularly use condoms.
What has caused PrEP, the most accessible and straightforward method of preventing HIV infection, to be limited to a privileged few? Firstly, the requirement for specialized training among doctors who can prescribe it poses a significant barrier.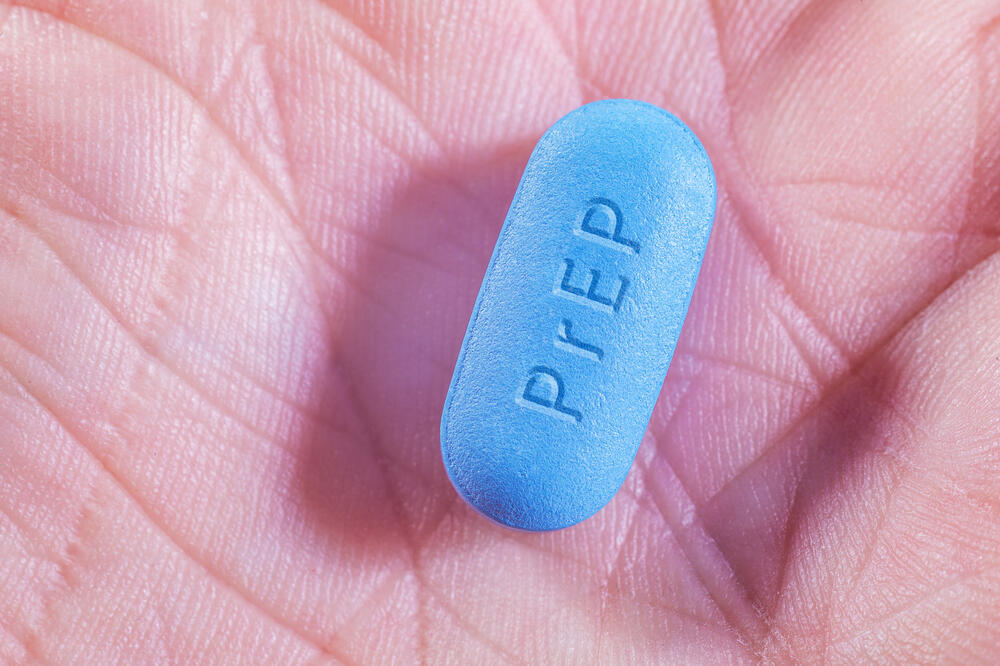 Additionally, the high cost associated with PrEP, which until just over a year ago exceeded $55 per month, further contributes to its restricted usage.
Zucker vividly depicts the daunting bureaucratic hurdles faced by those seeking to safeguard themselves against HIV infection. "Let's say I reside in Kiryat Motzkin, engage in risky sexual encounters, and require PrEP.
"To obtain such treatment, I must approach my family doctor and disclose, 'Hey, I believe I need HIV prevention medication.' Essentially, I am confiding in the doctor who attends to my entire family that I engage in sexual activities with men.
"Coming out of the closet becomes a substantial barrier. Moreover, it's not just acknowledging my same-sex encounters; it's also admitting that I occasionally engage in unprotected sex, as that is the criterion for accessing PrEP.
"Even if my doctor is supportive, she is not authorized to prescribe the treatment. Consequently, I must embark on a quest to find a doctor who can prescribe PrEP, which is typically limited to central regions, despite residing in the north or south."
An examination conducted by the Health Ministry in 2020, published in international scientific journals, raises suspicions that these barriers are not merely the result of bureaucratic inefficiencies or flawed thinking, but rather rooted in pure economic considerations.
According to the Health Ministry's calculations, as outlined in the aforementioned article, approximately one-fifth of men who have sex with men are at a high risk of contracting HIV.
The article posits that providing PrEP to all individuals in this group would incur a cost of around one and a half billion dollars over ten years, with an estimated prevention of infection in 493 people, which is deemed economically unfeasible.
"The prices of the medications," state the authors, which include experts from the Health Ministry's AIDS Department, "would need to decrease significantly, by more than 90 percent, for such expenditure to be economically justifiable."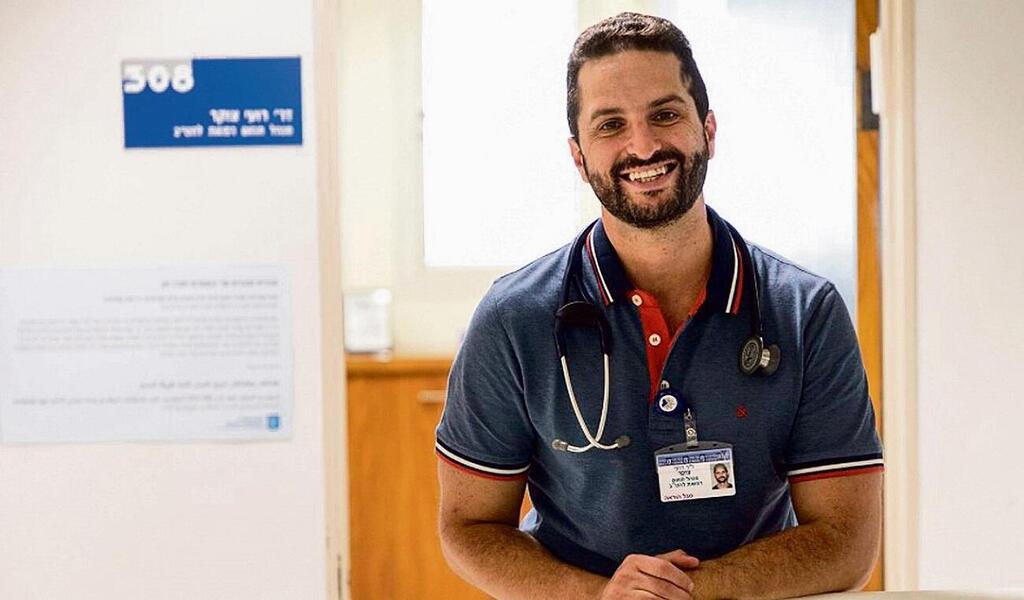 According to Zucker, PeRP has also contributed to a phenomenon known as "condom fatigue." "As early as the early 2000s, when the perception of the disease shifted from being a fatal condition to a manageable one with treatment, the fear associated with it gradually diminished," explains Zucker.
"My generation, born in the 80s, still witnessed the devastating impact of AIDS and its fatalities through media coverage. However, those born after the year 2000 have grown up with the knowledge that there are preventive measures and treatments available.
"They are less inclined to delve into the historical context and are not as concerned about it. The temporary scare caused by events like monkeypox did lead to a brief resurgence in condom usage, but it was short-lived."
Is this problem specific to the LGBT community?
"The sexual practices and dynamics in the heterosexual community in Tel Aviv are often quite similar to what occurs within the gay community. Open relationships, orgies, and partner exchanges are prevalent across various sexual orientations and identities."
Earlier this week, the Health Ministry released an updated set of guidelines aimed at preventing infection among individuals who may have been exposed to the HIV virus. The revised procedure covers various scenarios, including unprotected sexual contact, intravenous drug use, cases of sexual assault or rape, and healthcare workers exposed to the virus during their duties.
Notably, the new guidelines introduce a broader scope for initiating treatment "at community-based clinics" that are equipped to handle such cases. These clinics must ensure access to specialist consultation during the visit and have the capacity to conduct necessary tests for virus detection.
"The notion that the State of Israel has neglected HIV treatment is simply unfounded," asserts Dr. Sharon Alroy-Preis, the head of the public health division. "The Health Ministry is actively engaged in reducing infections across multiple fronts.
"HIV tests are readily available and free of charge for anyone seeking them. Israel's medication coverage in this field is the most comprehensive worldwide, encompassing approximately 35 drugs for combating the disease. We have incorporated HIV testing into the screening program for pregnant women, despite the extremely low incidence of newborn infection in Israel.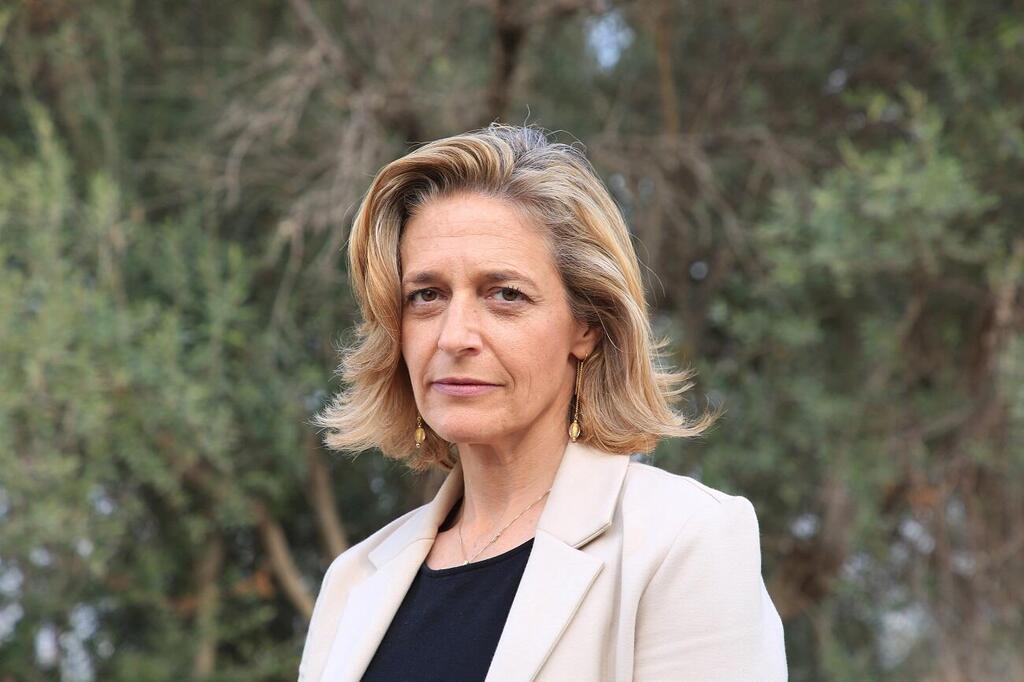 "We have also made improvements to the procedure for providing post-exposure preventive care, and we have plans to revise the procedure for pre-exposure preventive care in the near future.
"Presently, there are approximately 400 qualified doctors authorized to administer preventive drugs, and any doctor interested in offering this treatment can undergo the necessary training and obtain a license, which would enable them to address other conditions resulting from risky sexual behavior."
Simultaneously, there are global endeavors to optimize HIV drug treatment. The latest breakthrough is the introduction of a unique injection, administered only once every two months, which is considered the most efficacious but also the costliest method of preventing HIV infection.
"We are on the cusp of an era characterized by long-term injection treatments, initially provided bi-monthly," predicts Dr. Turner. "These injections will eventually be administered at lengthier intervals, serving as an expensive form of preventive treatment.
"This approach will replace the current daily medication regimen, presenting both advantages and disadvantages as it may not be preferable for everyone. Some individuals may opt to continue with oral pills. Presently, we witness people aging gracefully while living with the virus. I have patients who are over 80 years old and still in good health."
Final predictions?
"I share the global vision of achieving complete eradication of the virus by the year 2030, within a span of seven years, through comprehensive awareness and preventative treatment measures."