Health Minister Nitzan Horowitz and Health Minister Director-General Nachman Ash on Sunday presented former prime minister Naftali Bennett with the Protective Healthcare System Award, in recognition of his leadership in the fight against the coronavirus pandemic last year.
But not all health officials were not convinced that Bennett should be the one to receive the award.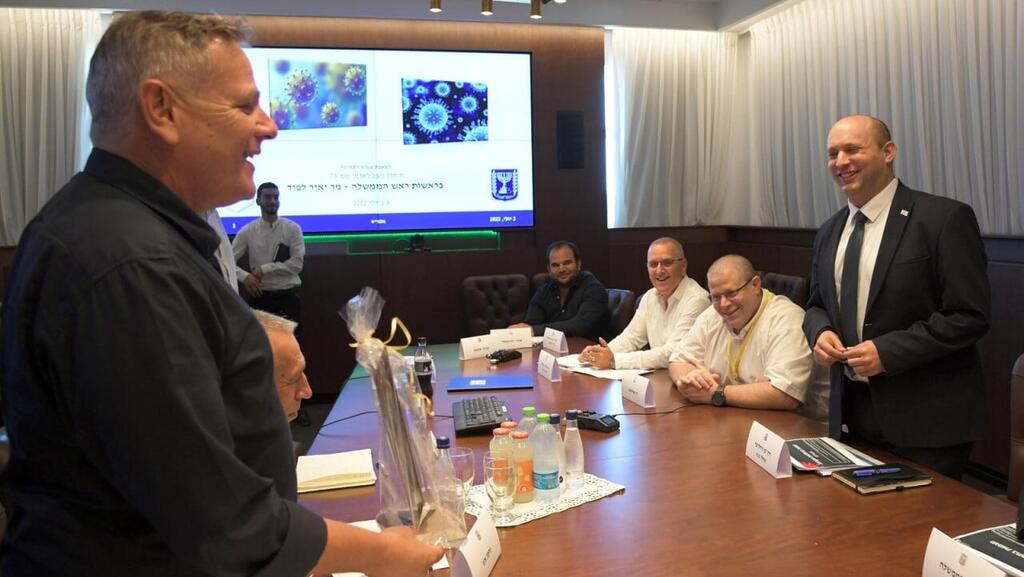 Professor Dror Mevorach of the Hadassah Medical Center in Jerusalem told Ynet that although he was all for giving people praise, others too should have been named. "Some among the medical staff, thought other people that work hard to defeat the COVID pandemic and have done so for much longer than Bennet, deserve no less recognition," he said, "but still we all appreciate his actions and the actions of his predecessor, Benjamin Netanyahu."
"Netanyahu brought the COVID vaccine quickly, within days and that was important," he said. Bennett learned the job fast and despite some criticism of his decision, was certainly dedicated to the cause. Nonetheless, I really think that the people on the ground are the first who should receive an award and recognition. The prime minister can wait," he said.
Mevorach said that he senses that politics are involved in the process of choosing who to applaud, which is unfitting in an issue that has led to thousands of deaths.
"I don't think anyone is to blame for the deaths of the people. The whole health system stepped up. I think that many of us don't understand how much doctors and nurses especially, and also teams of social workers and maintenance staff, at the hospitals and those at the community clinics, worked extremely hard," the professor said.
Prof. Mevorach also addressed where Isrsael c
urrently stands
in terms of the virus.
"It is still early to say goodbye to COVID, it is with us and we are in the midst of a wave of morbidity that is not talked about so much because there are 'only' 10,000 confirmed cases per day," he said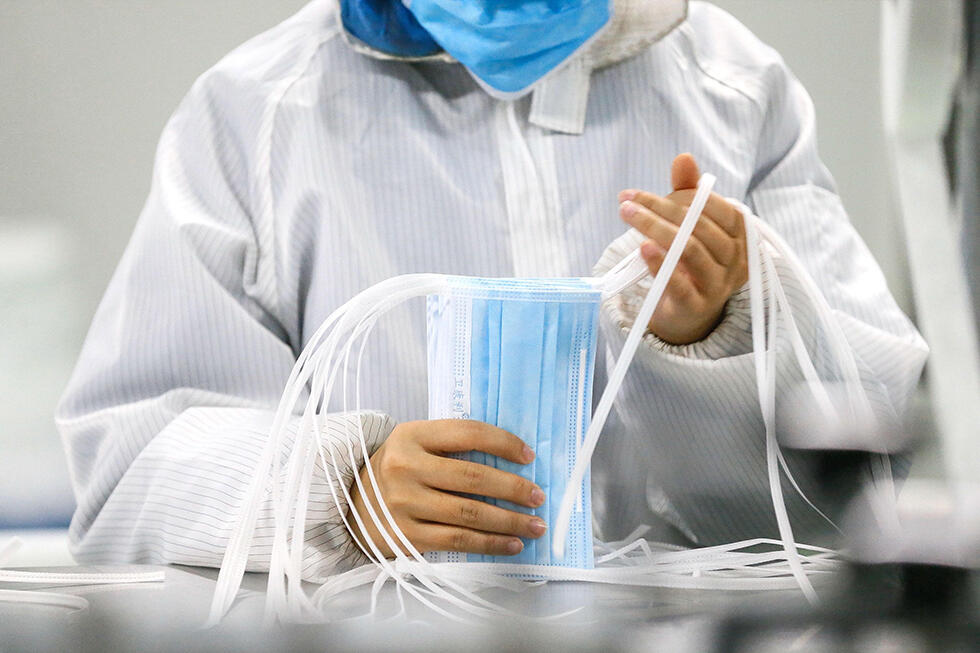 "The situation is not severe and therefore the impression is that the BA5 variant, which is dominant right now, is at its peak, so there is a feeling that we don't need to take additional measures. But the virus is still totally here," Mevorach said.
The Health Ministry on Monday said that 6,863 Israelis tested positive for COVID over the past weekend, and 42.46% of tests were positive.
There are 342 patients currently in serious condition, and 44 of them are on ventilators.
The basic preproduction number (R) stands at 1.07, which shows that the virus is still spreading, but at a slowing rate. Health officials warned that this number is not very credible, because many people are not getting tested. According to the officials, it is unclear when the "R" will drop below 1 and indicate that the virus has stopped spreading.