In any stressful situation, including a war, our nervous system and adrenal glands send signals to the rest of the body to prepare it for a physical response. Many symptoms experienced when on is under stress – such as an increased heart rate and heavy breathing – stem from a surge of stress hormones in the body and are part of the physiological responses designed to ensure our survival.
The role of stress hormones is to enable our body to utilize its full capabilities. They diminish the intensity of pain we feel, "charge up" the muscles, and mobilize all the resources that can be gathered from the body.
For example, sugar is released into the bloodstream, sugar levels rise, the urinary system stops, the heart rate increases, and even our salivary glands stop functioning (which is why people might feel their mouth is dry when they're extremely anxious). This response is commonly referred to as the fight or flight response.
The more exposure we have to these stress factors, the more intense and frequent our physiological responses become, until we constantly feel on edge. For those experiencing prolonged periods of stress and their parallel bodily responses, the tension can turn into a medical issue.
The effects of stress manifest in both the mind and body. For example, stress' impact on the mind can result in mood swings, loss of focus and anxiety. The somatic effects may include muscle tension, nausea or an upset stomach, increased heart rate, fluctuations in appetite, insomnia and elevated blood pressure.
These are generally the initial symptoms that signal stress is becoming an issue. If not managed or treated effectively, it can become chronic and lead to more severe damage over time, such as the development of long-term health conditions, depression, diabetes, cardiovascular issues and digestive problems.
How is nutrition related to stress?
Generally, someone who follows a healthy and balanced diet will experience much less stress than someone with a poor diet. The strain on the digestive system is also higher with a poor diet.
Nutritional strategies and certain foods can assist in improving resilience to stress and calming the nervous system. Some foods may help reduce the cortisol stress hormone, ease digestive activity, balance dietary deficiencies that affect mental functions, provide more resources for creating neurotransmitters (nerve conductors) in the brain that reduce anxiety, and thereby enhance our overall response to stress.
The best overall strategy for lowering stress is a healthy diet that emphasizes a high intake of fruits and vegetables, legumes and whole grains, alongside moderate consumption of healthy animal-based protein sources, including seafood, poultry and lean meats.
A healthy diet forms a strong foundation for maintaining good health and provides the necessary nutrients for optimal body and mental function.
Fruits and vegetables
: Eating a diet rich in fresh fruits and vegetables provides a high amount of nutrients and minerals, which are crucial when the body is experiencing stress and requires more nourishment than usual. Try and eat a variety of vegetables to gain a sufficient amount of vitamins and minerals, focusing on foods containing vitamins from groups C, B and magnesium.
Magnesium can help in reducing stress in several ways: it contributes to muscle relaxation and acts as an inhibitor in the nervous system's stress response. Maintaining adequate levels of magnesium, especially in times of stress, is crucial for a healthy stress response. Studies found a correlation between mental stress, stress symptoms and low magnesium levels in the body.
Carbohydrates
: Eating whole and unprocessed carbohydrates such as whole grain bread, quinoa and brown rice will help increase serotonin levels – the hormone that enhances our mood, making us feel happier and more relaxed.
Low levels of serotonin in the body are linked to anxiety and depression, as well as poor sleep quality; therefore, maintaining the balance of this hormone is key to dealing with stress. For individuals with diabetes, these carbohydrate recommendations are not fit for everyone.
Eating carbohydrates in a controlled manner is very important when under stress, particularly to avoid high blood sugar levels after meals (above 180 mg/dL or above 140 mg/dL, according to the recommended personal target range). It's crucial to adjust the quantity and type of carbohydrates consumed based on individual sugar responses.
Essential Fatty Acids (EFA)
: Omega-3 and 6 essential fatty acids are vital nutritional components that help the body, and especially the brain, to function efficiently. EFAs also help counter the effects of psychological and physical stress by reducing the release of glucocorticoids (hormones released by the adrenal gland) in stressful situations. To achieve the right balance of EFAs, it's recommended to eat essential fatty acids found in seafood, nuts such as walnuts, and seeds such as chia and flaxseed.
Calcium-Rich Foods
: A study on stress and nutrition shows that calcium may help reduce certain response symptoms, such as muscle tension and anxiety. Therefore, including a lot of calcium-rich foods (such as yogurt, cheese, tahini, sardines and more) could be beneficial. Eating these foods in the latter part of the day can aid in body's calcium absorption.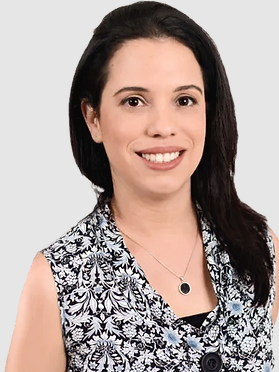 Probiotics
: Data from recent studies indicates that bacteria and probiotic foods may contribute to improving stress resilience, reducing anxiety and lowering cortisol levels. Research has shown that giving probiotic supplements to healthy adults led to a decrease in depression and anxiety while improving sleep quality.
Probiotics also help proper digestion and are therefore crucial in stressful conditions. Probiotic foods are fermented foods like sauerkraut and other pickled vegetables, and also unsweetened natural yogurt due to their beneficial bacterial content and calcium.
Einat Mazor Becker is a clinical dietician at the Israel Diabetes Medical Center (DMC)