Calling Yom HaZikaron, Israel's Memorial Day, a "holy day," Israel's Cabinet Secretary Yossi Fuchs told 7,000 people gathered at Yad L'Shiryon in Latrun in central Israel for an English-language ceremony that "every Israeli family knows at least one family that has lost a member in war or a terror attack."
"Without the courage of our brothers and sisters who fought to protect our country, we would not be standing here today," he said.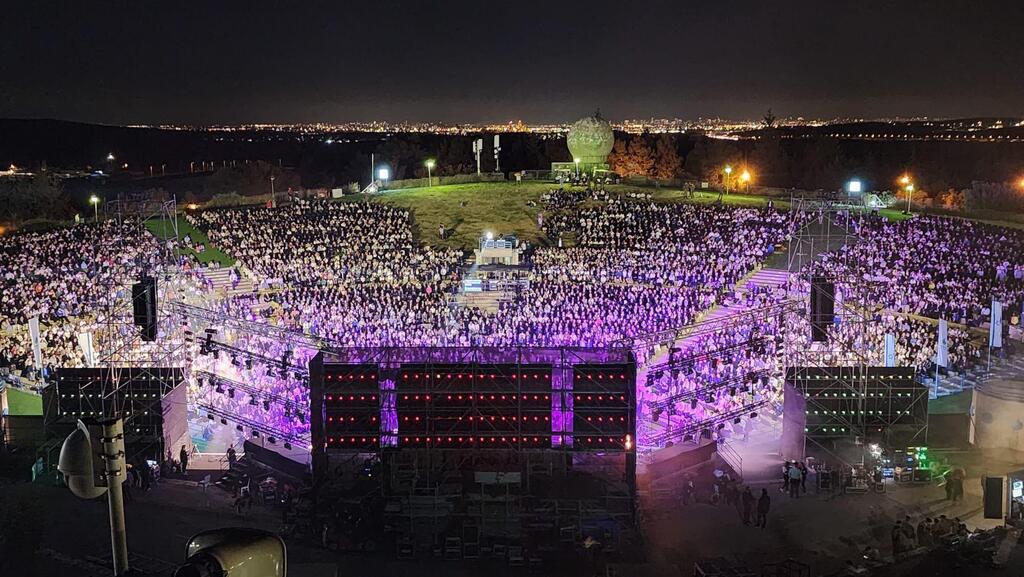 Terror in Israel knows no nationality, and many of the Jewish victims of terror attacks in Israel were born in other countries, including France, the U.S., Russia, Ukraine, and Argentina. The same is true of the Israeli soldiers originally from countries around the world who have been killed protecting the state and its people.
At the same time, Israelis have watched in horror as Jews are killed in attacks in their home countries. These mutual tragedies have created a strong connection between the people of Israel and Jews in the Diaspora.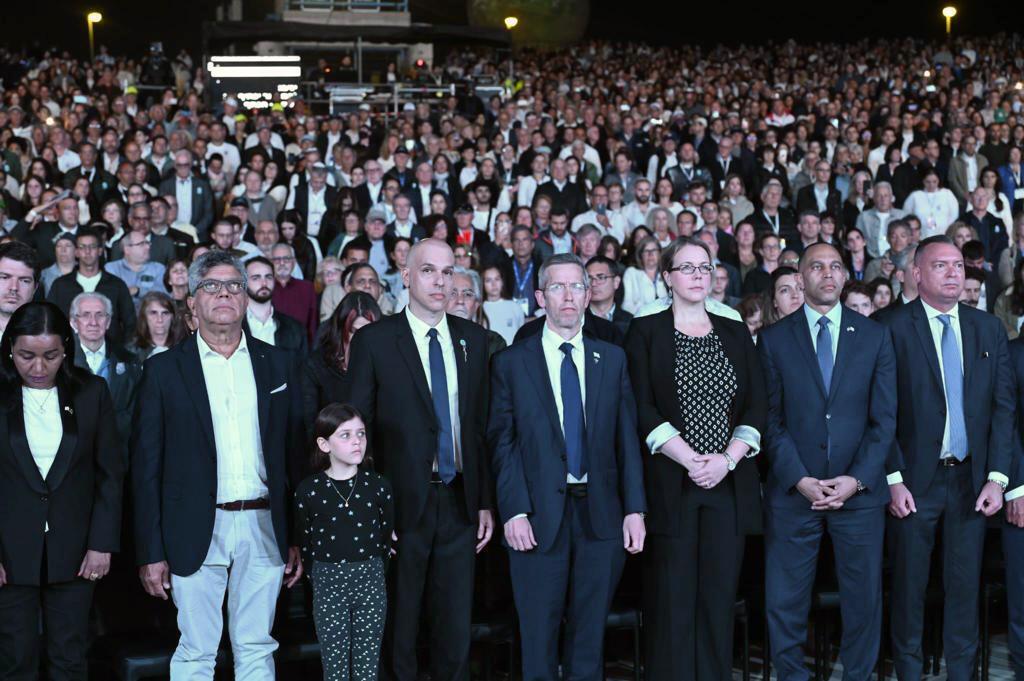 "Forever Connected" is the 15th annual ceremony to honor Jewish victims of terror and the fallen Israeli soldiers hosted by Masa Israel Journey.
Among the Jewish leaders in attendance were Mark Wilf, chairman of the Board of Governors of the Jewish Agency for Israel; Eric Fingerhut, president and CEO of the Jewish Federations of North America; and Steven Lowy, chairman of the World Board of Trustees of Keren Hayesod-United Israel Appeal, as well as Masa Fellows and alumni, board members, Jewish Federation delegates, bereaved families, and community members.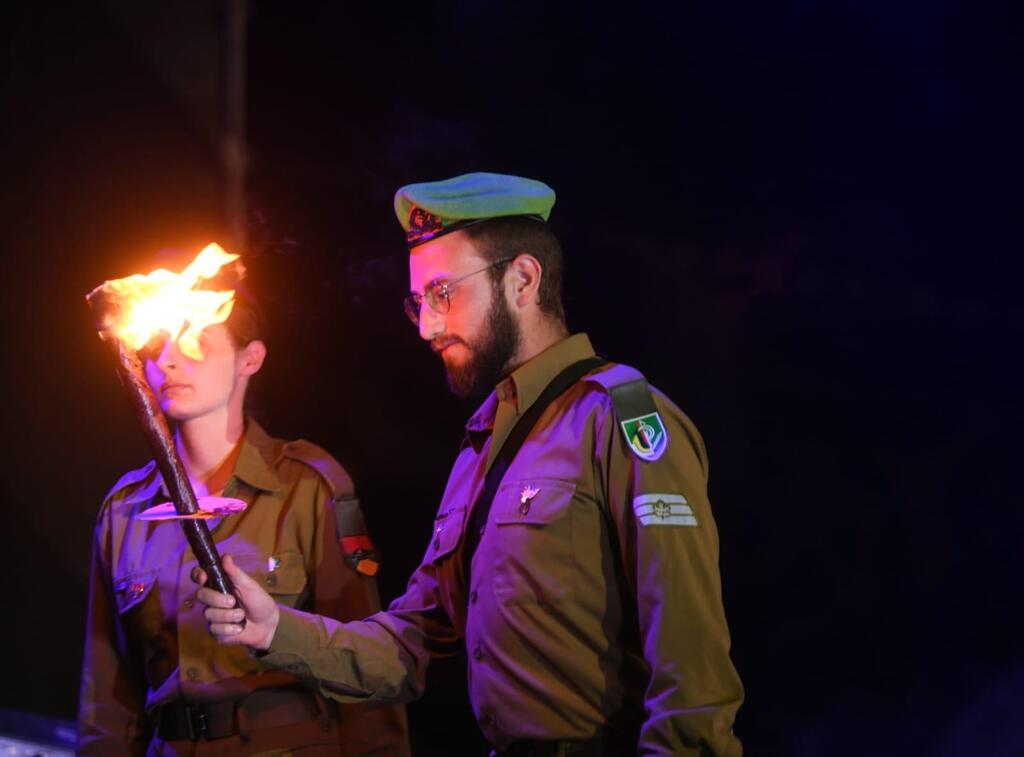 New York Rep. Hakeem Jeffries, minority leader of the U.S. House of Representatives, attended the ceremony with 12 members of the House of Representatives, and placed one of nine wreaths in memory of the fallen.
During the event, the stories of six terror victims and fallen soldiers were presented, including that of American Joyce Feinberg, who was one of 11 worshippers killed in the attack on the
Tree of Life synagogue
in 2018.
Masa Israel Journey CEO Ofer Gutman: "Yom HaZikaron, our Day of Remembrance, is an essential part of Israel and the Jewish people. At Masa is it extremely important to us that we recognize we are a forever connected people, and we must reflect on our journey.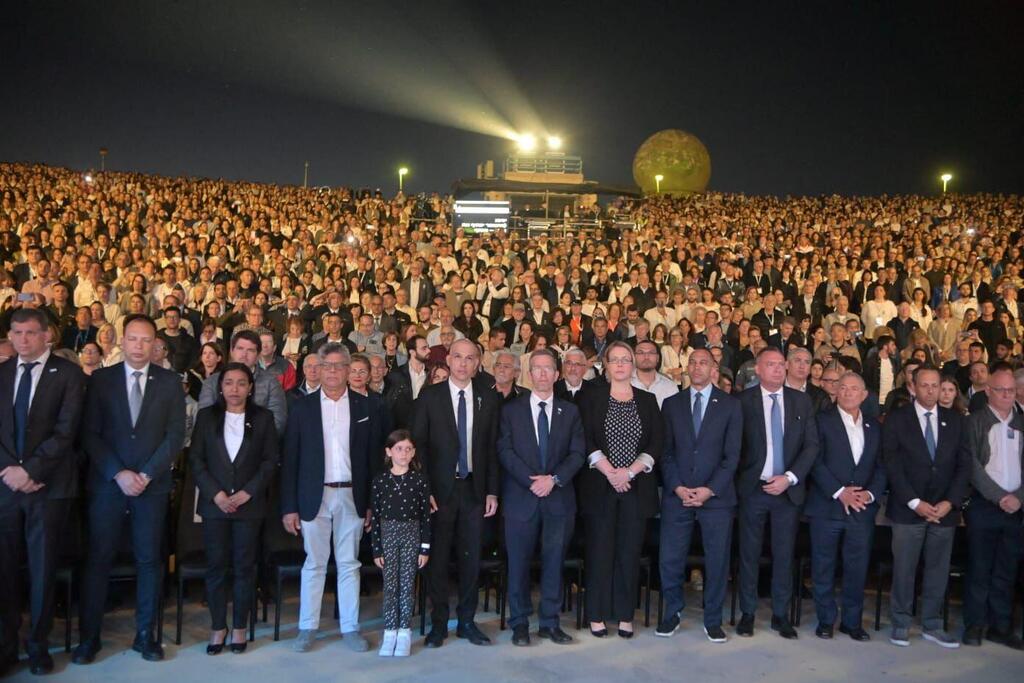 It makes us who we are. We must honor our fallen and we must mourn our losses. The individual stories shared here tonight are connected by the values of love, determination, sacrifice, and commitment. This ceremony is for us to focus on the heroes who gave their 'last full measure of devotion'–and they gave it to Israel. To the Jewish people."
Doron Almog, chairman of the Executive of the Jewish Agency for Israel, recalled standing near the burnt out tank of his brother Eran, who was killed in the Yom Kippur war while serving as commander of a tank unit defending the Golan Heights. "I swore to never leave an injured soldier behind," said Almog, a decorated soldier who served in and commanded elite units.
"The shared fate between world Jewry and the State of Israel is molded by the spirit of dedication of those who gave their lives in Israel's wars and also by the terrible sacrifice of the victims of terrorism and antisemitism around the world," Almog said.
"Remember our unity and connection; be patient and accept one another. Remember we are one nation. There is one Jewish country," he said.
First published: 09:16, 04.24.23