The northern West Bank city of Nablus, the Palestinian commercial center, resembled a war zone on Wednesday after a daytime
Israeli military raid
triggered a firefight that killed at least 11 Palestinians and wounded more than 100 others.
It was the latest bloody escalation in a months-long surge of Israeli raids that have led to the deaths of some 200 Palestinians and the arrest of at least 2,600 others. Last month, a similarly deadly raid in the northern West Bank city of Jenin triggered a Palestinian attack outside a synagogue in Jerusalem and a burst of rocket fire from Gaza.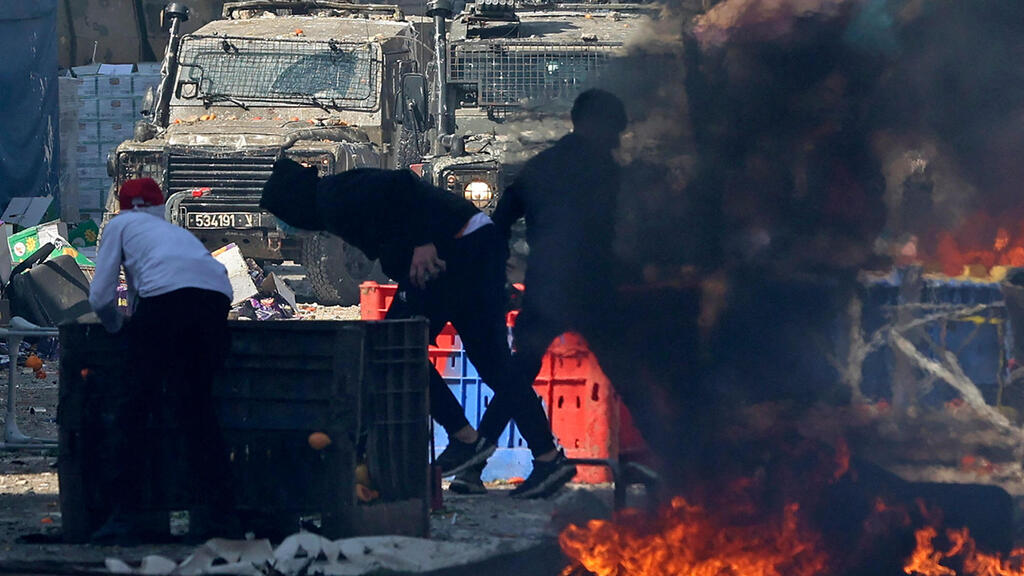 This period of heightened violence in the West Bank and east Jerusalem has prompted comparisons with aspects of the second intifada, or Palestinian uprising, in the early 2000s and stoked fears of further bloodshed under the most right-wing government in Israel's history. Prime Minister Benjamin Netanyahu's new ultranationalist coalition has vowed to take a hard-line stance against the Palestinians and to entrench Israeli rule over lands they seek for a future state.
WHY DID THE ISRAELI ARMY ENTER NABLUS?
Much of the violence between Israelis and Palestinians for the past year has focused on Nablus, along with the nearby city of Jenin. The Israeli military said Wednesday's daytime raid targeted a Nablus-based armed group of young men known as the Lions' Den, which emerged last year. The group has surged in popularity among Palestinians who see them as heroes for fighting Israel's open-ended occupation of the West Bank, now in its 56th year.
Although the Lion's Den portrays itself as independent of established Palestinian factions, experts say the group is funded by Islamist militant groups Hamas and Palestinian Islamic Jihad. Israel has blamed the Lion's Den for a string of shootings aimed at troops and Israeli settlements in the past months, including one that killed a soldier last October.
WHY DID THE RAID TAKE PLACE DURING THE DAY?
The Israeli army usually raids cities in the West Bank late at night in what it says is a tactic meant to reduce the risk of civilian casualties. But on Wednesday, as Israeli military vehicles rumbled into Nablus' Old City, its warren of homes and shops teeming with vendors and residents going about their routines under the bright sky.
Fighting between Israeli security forces, some of which were disguised as sheiks, and Palestinian gunmen erupted in the stone alleys and the Israeli army even fired missiles at a house after the militants holed up there refused to surrender.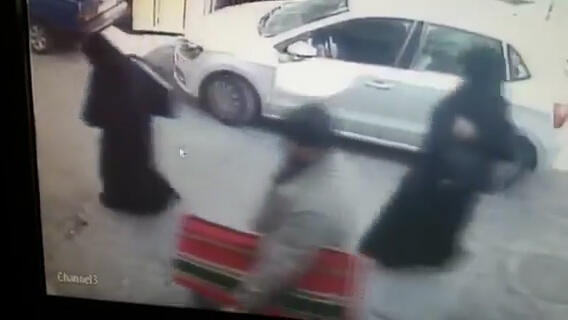 The Israeli military said intelligence services had tracked down three wanted members of the Lion's Den, including one involved in the killing of the Israeli soldier last fall, and determined they were all in the same house — offering a rare window of opportunity to target them. The army claimed the militants posed an immediate threat to Israeli lives, without providing evidence.
WHO WAS KILLED IN THE RAID?
At least 11 Palestinians were killed, including a 16-year-old boy and older men 72 and 61. The Lion's Den claimed six of the dead as its members. A 66-year-old later died from tear gas inhalation, officials said. Other men were killed in unclear circumstances that the Israeli army said it was investigating.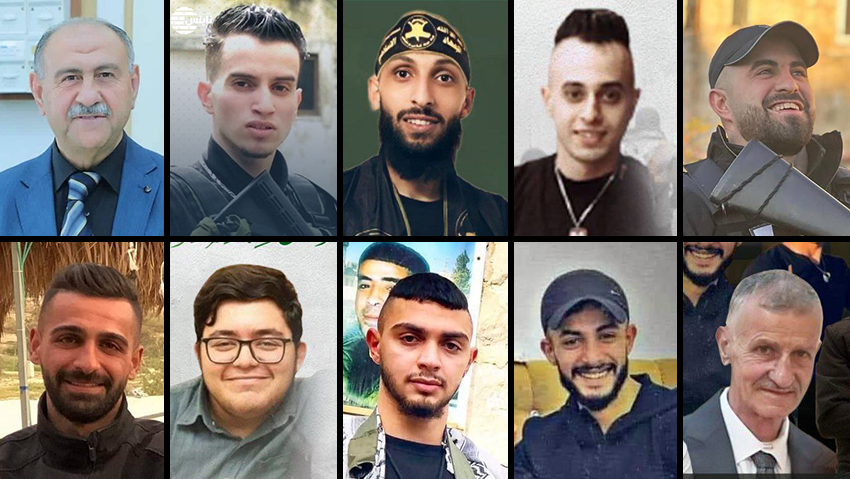 CCTV footage widely shared online showed two young men, apparently unarmed, shot after sprinting down the street, away from echoing gunfire. Another video circulating on social media, confirmed by witnesses, shows the body of 72-year-old Adnan Baara inert on the ground of the Old City market, his clothes covered in dust, beside a cart of bread. "We're looking into everything," said Lt. Col. Richard Hecht, an army spokesman.
So far this year, at least 59 Palestinians have been killed in the West Bank and east Jerusalem, according to a tally by The Associated Press. While many of those killed in recent army raids are militants, stone-throwing youths protesting the incursions and others not involved in confrontations have also been killed.
WHY WAS THE DEATH TOLL SO HIGH?
The Israeli military said that its troops came under heavy fire as they stormed into the city. Young Palestinian men are increasingly taking up guns and organizing into small militant groups. The Israeli army's escalating efforts to pursue them last year led to bloodshed in the West Bank at levels not seen since 2004.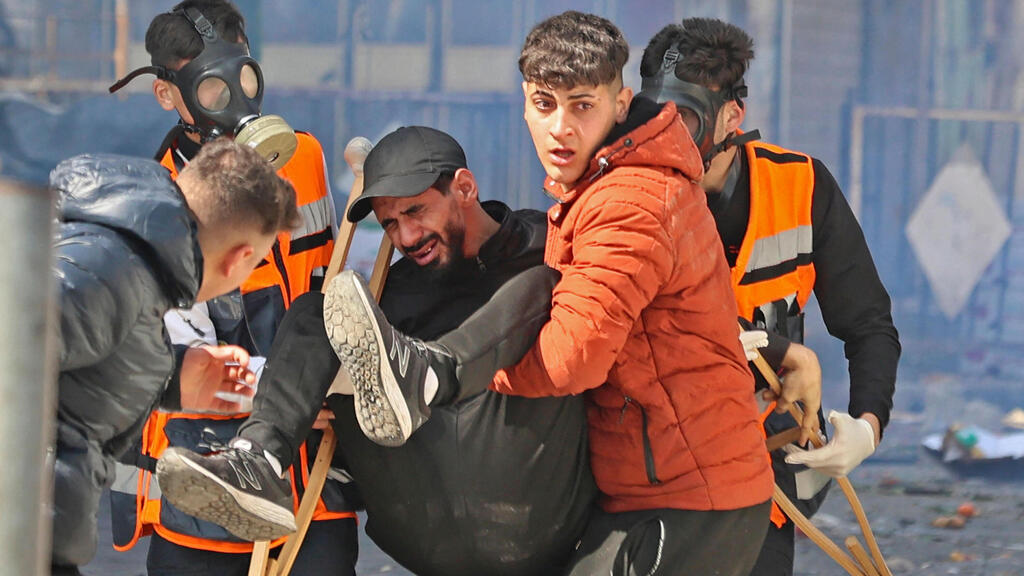 Fed up with the Israeli rule that constrains their lives and disillusioned by the long-stalemated peace process and the unpopular Palestinian Authority that exercises limited control in parts of the West Bank, many young Palestinians have gotten their hands on M-16s, often smuggled from Israeli army bases or neighboring
Jordan
. Instead of slinging stones at troops entering their towns, they open fire. Israeli forces fire back.
During a raid into the Jenin refugee camp last month, 10 Palestinians were killed, including a 61-year-old woman peering out at the chaos from her apartment window.
The Islamist militant group that rules the Gaza Strip, Hamas, issued a veiled threat after the deadly raid, saying its "patience is running out."
Senior Palestinian official Hussein al-Sheikh said that the Palestinian Authority is "considering taking steps at all levels in response," without elaborating. Its options are limited. After last month's raid in Jenin, the PA suspended security coordination with Israel, a move it has announced before with little impact.
Although Israel says that its stepped-up arrest raids in the West Bank are intended to prevent future attacks, Palestinian residents and critics say the operations only inflame a ceaseless cycle of hatred and bloodshed.
The Lion's Den on Wednesday promised revenge. "The size of the pain that befell Nablus today," it warned, "Israel will swallow twice as much."