When Maor Cohen, Ezer Mizion's "Lego Man," saw 9½-year-old Refael Yotam's mother's post, he picked up the phone and wanted to come to Schneider Children's Medical Center in Petach Tikvah to bring the young leukemia patient a Lego set as a gift.
But then he understood that Refael wasn't in Israel at all and that he had traveled to New York for medical care. Refael's Mom responded: "If you were nearby, it would really have made Refael so happy to see you."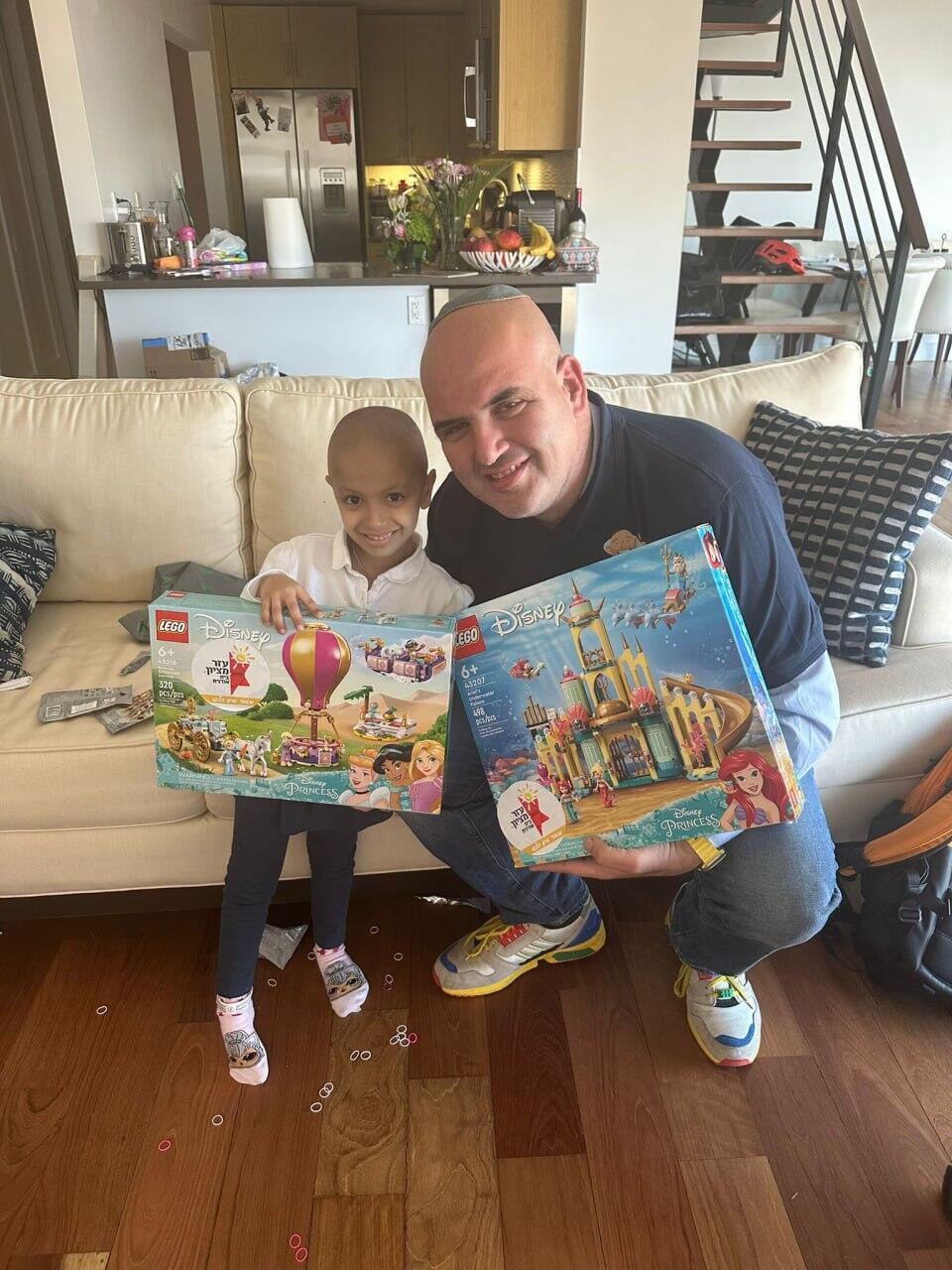 Maor turned to his close friends and - together with Ezer Mizion, who rallied to the cause - the money needed to cover the trip was raised and, within a few hours, Maor was on his way to New York to surprise Refael.
It turned out that another five children who Maor visits regularly, are currently hospitalized in New York, so they, too, got a surprise visit from Maor that they won't forget, complete with gifts of Lego sets!
Refael Yotam, has been fighting leukemia since he was 2½ years old. Through the years, Ezer Mizion's Lego Man, Maor Cohen, has been coming to bring him Lego sets, play and build together, cheer him up, and put a smile on his face. They have become good friends.
Last week, Maor saw a post that had been posted by Ravit, Refael's mother. He understood that the boy was in the hospital for treatment again, and wanted to come to Schneider with a Lego set as a gift.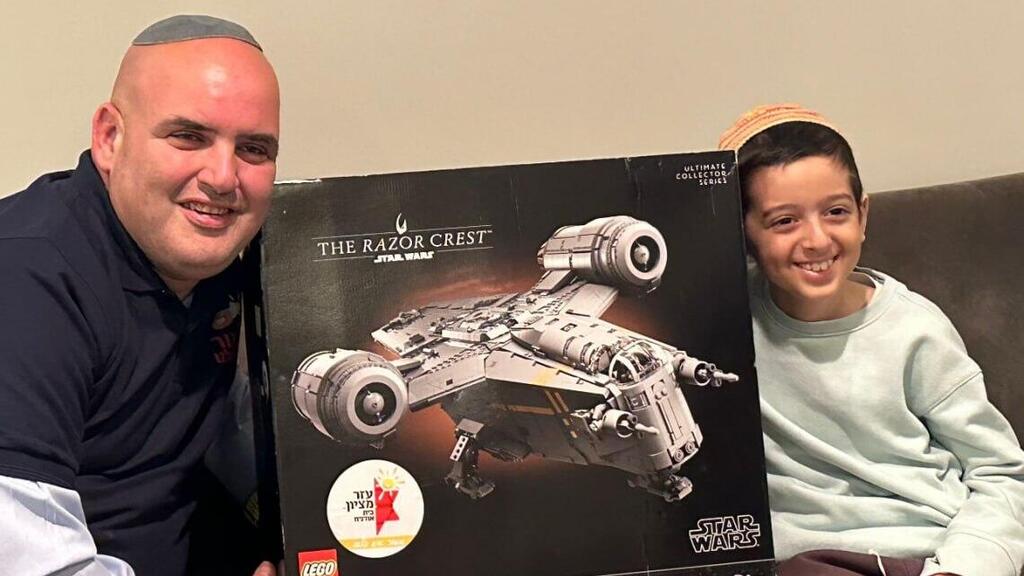 When Cohen called the mother to coordinate, he learned that Refael was far from Israel… He is currently in a hospital in New York for treatment. In the course of the conversation, Ravit told Maor that it's too bad he can't come to Refael because it would make him so happy and would be especially exciting for him. "If you were nearby –it would really cheer up Refael to see you."
After that conversation, Maor felt that he couldn't leave the boy like that. Together with a few friends and Ezer Mizion, money for the trip was raised. Maor called Ravit back and told her that he's coming, but that she shouldn't tell Refael.
Within a few hours, Maor had already boarded a plane, and at 7 in the morning (less than 24 hours after initially speaking to the mother), Maor landed in New York.
"It was a special thrill. I couldn't believe that Maor would decide to suddenly come. It was amazing. It's hard to describe our feelings and the huge positive impact of Maor's visit on Refael. It really put a smile back on his face," says Ravit.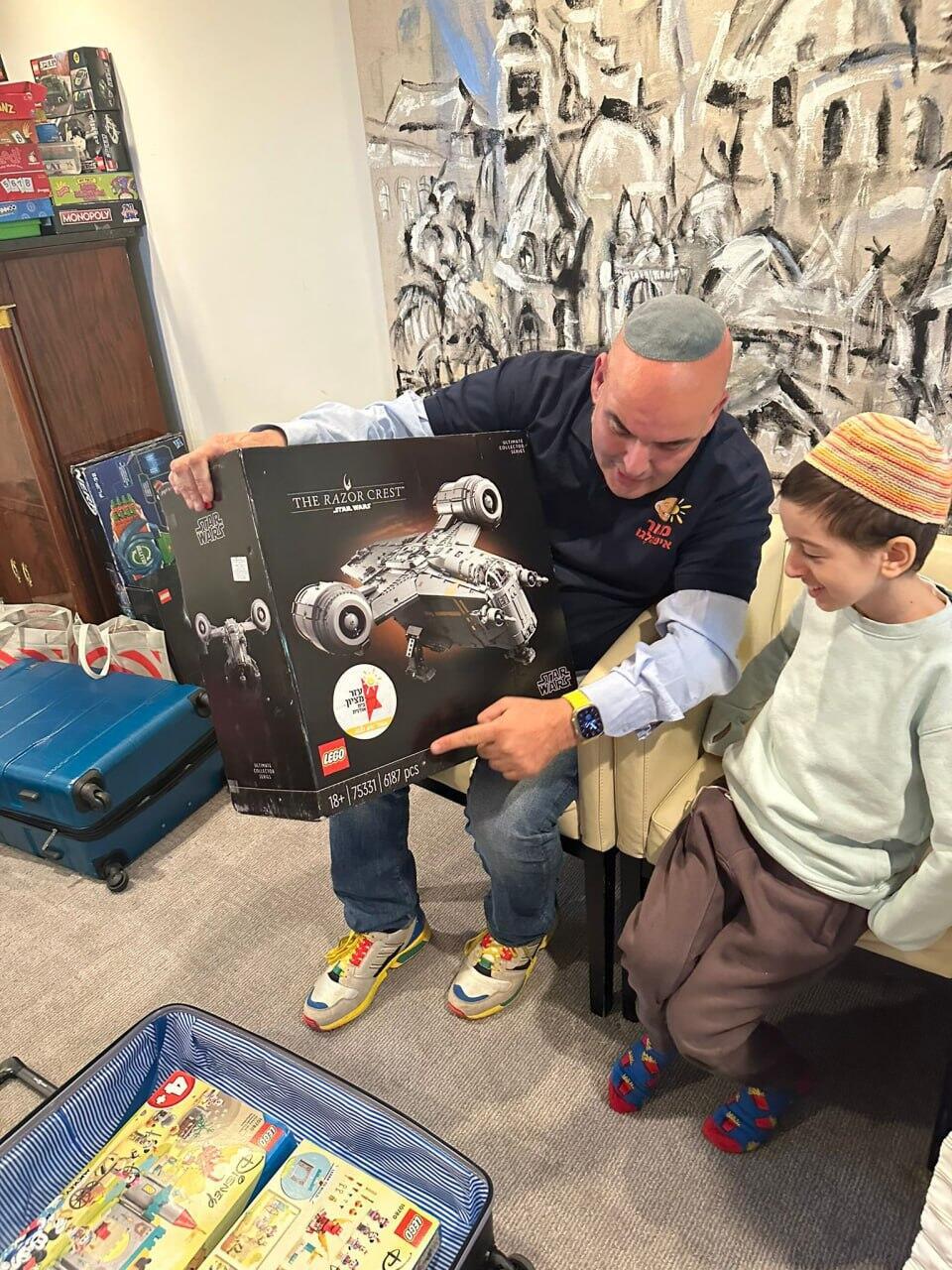 Refael: "I didn't understand what was going on. Suddenly Maor walked in. I never thought for a moment that he would turn up in New York. It was the happiest surprise I ever had in my whole life."
When Maor got to New York, he understood that another 5 children whom he's been escorting for years were also hospitalized locally. "I went to a Lego store and bought all of them special Lego sets. To meet six Israeli kids across the ocean who are going through such a rough time and to be able to put smiles on their faces — that's a whole world for me."
One meeting was especially moving. Maor had never before personally met a young patient named Sara who has been in New York for a few years now for cancer treatment. The two have been in touch and Maor has been sending her Lego sets to New York. This was actually the first time Sara met Maor face to face at an exciting and happy encounter.
48 hours later, early Friday afternoon, Maor landed back in Israel, and even had a chance to give a boy in Schneider's Medical Center another Lego set before Shabbat started.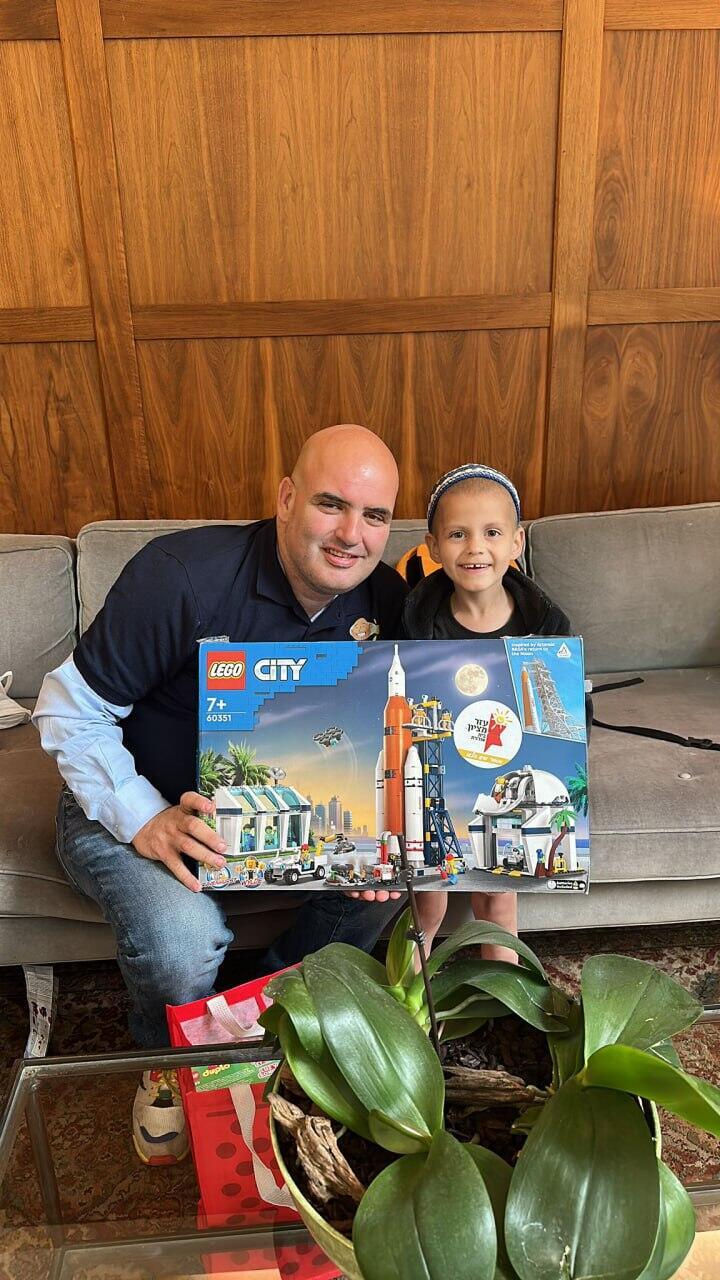 Director of Ezer Mizion Oranit Center for Cancer Support, Dr. Bracha Zisser: "When Maor called us, we didn't hesitate for a moment. It was clear to us that we wouldn't give up on a single child. And Maor, of course, didn't think twice! He put everything aside, picked up and went. Every child is an entire world for him - and we'll do everything we can to get to them and ease their struggle with cancer, even if it's complex and challenging."
For thirteen years, Maor Cohen has been Ezer Mizion's "Lego Man", as part of the comprehensive support system that Ezer Mizion provides to families coping with cancer.
He visits children in the oncology wards of hospitals, bringing them Lego sets that have been sponsored by caring donors to Ezer Mizion, and also runs a Lego Club at Ezer Mizion's cancer patient guest home in Petach Tikvah, that serves cancer patients and their families.