The vacation in Karpathos started after just an hour and 15 minutes. A short flight is a great pleasure and not appreciated enough. You didn't even manage to watch three episodes of Friends or Seinfeld and you arrived on the Greek island, and what a Greek island it is. Perhaps the "greekest" island of them all, checking all the boxes about authentic Greece: stunning beaches, picturesque landscapes, local restaurants, taverns at night and everything at a slow pace.
The opposite of its big brothers, Rhodes and Crete, which are packed with attractions of all kinds and do everything to distract you. In Karpathos, there are no jeep tours, no giant water parks, and no malls arm-packed with brands. People come to Karpathos to relax and forget about everything - a bit like in Sinai, just in Greek.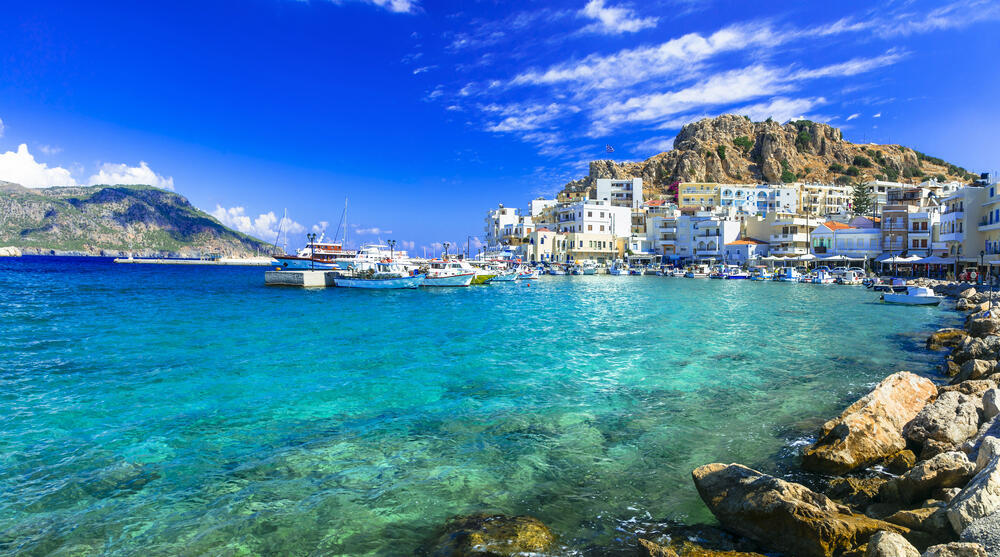 This is a small island in eastern Greece located between Rhodes and Crete, with only about 6,000 inhabitants. In the past two years, there were no direct flights from Israel to Karpathos, and they were resumed only recently. Despite its small size, this island has much to offer. Its untamed landscape allows time to stand still, providing a true experience of authentic Greece, just as we read about in books.
I couldn't help but think of the wonderful book "My Family and Other Animals" by the English writer Gerald Durrell, in which his family decided one morning to move from chilly England to the magical island of Corfu. Durrell's accurate descriptions suit Karpathos perfectly, where simple and warm-hearted people reside, mostly making a living from tourism and spending the rest of their time at ease. It's no wonder that this island attracts many tourists from Europe long before the peak of the season.
The island is composed of several small towns and villages. The central town is Pigadia, where most hotels and restaurants are located. Along the promenade, there are restaurants of various cuisines, but traditional Greek dishes dominate - souvlaki, gyros, almost all kinds of fish you can think of, and stuffed vegetables (there's no vegetable that Greeks can't stuff with rice, and it's delicious).
Outside most restaurants, there are pictures of the dishes and menus in English, just like in classic tourist spots. However, don't be alarmed by that; we're not in Rome or London. The locals are still new to this business and believe this persuasive marketing tactic will make you enter their establishment. The restaurants serve generous portions, and one dish can easily satisfy two or even three people. These hearty dishes are prepared with care to ensure your satisfaction.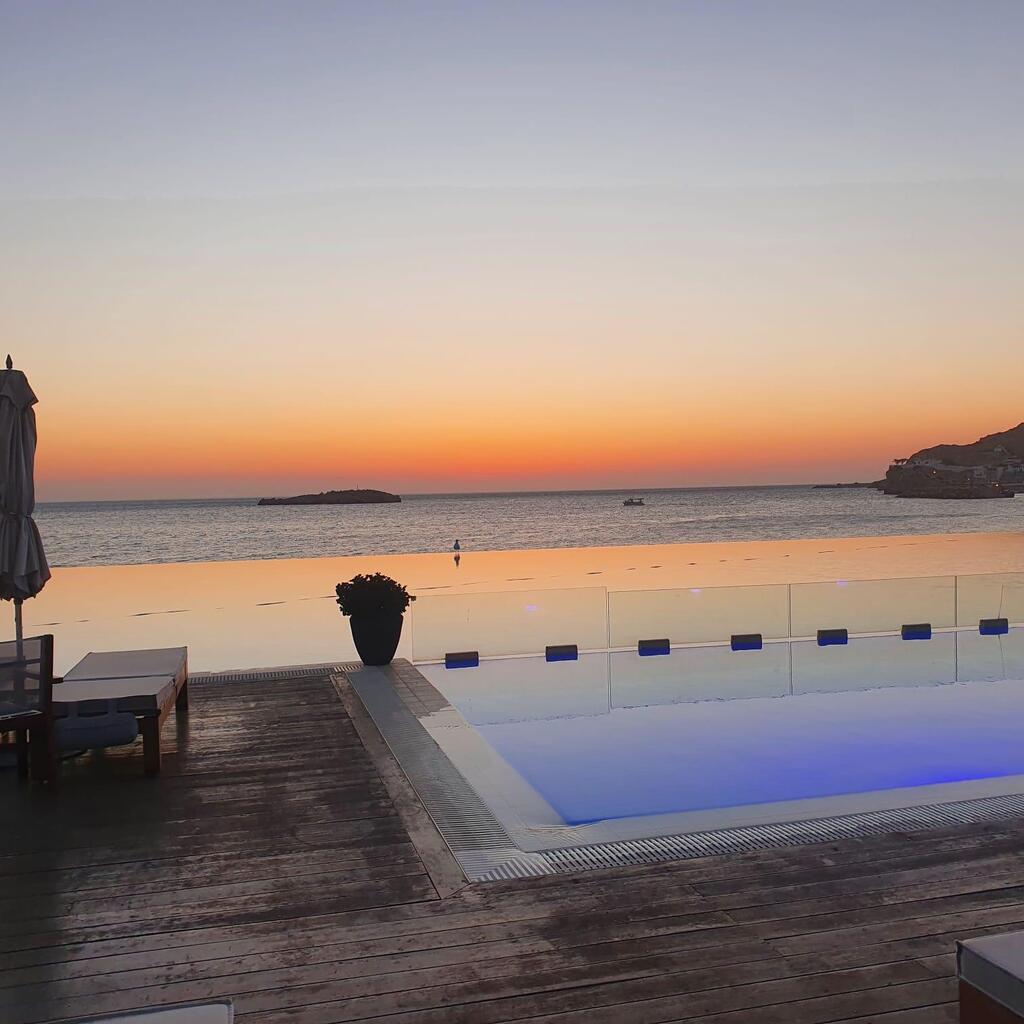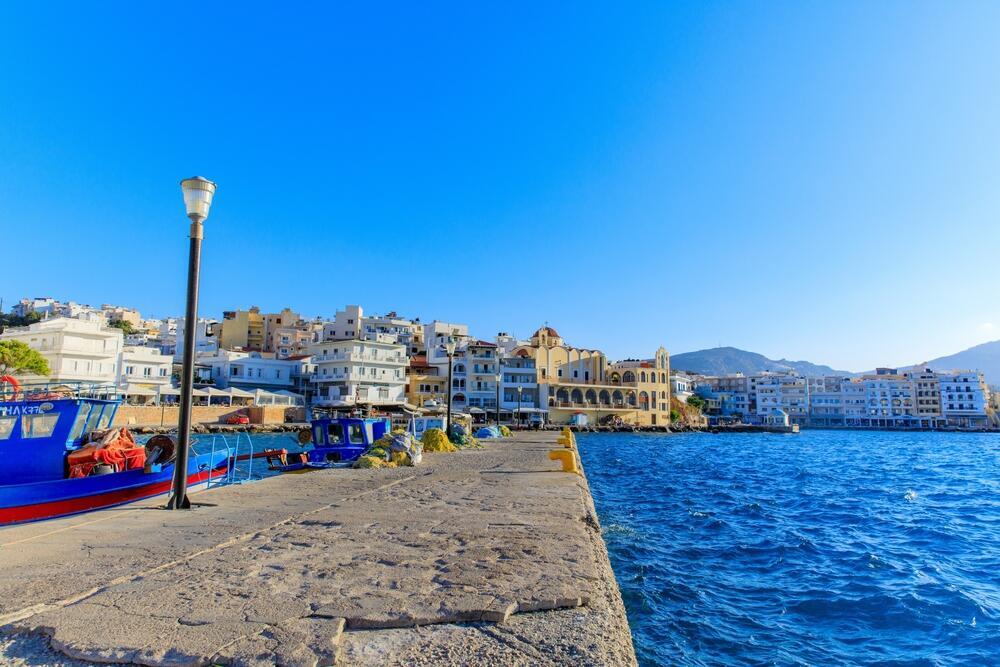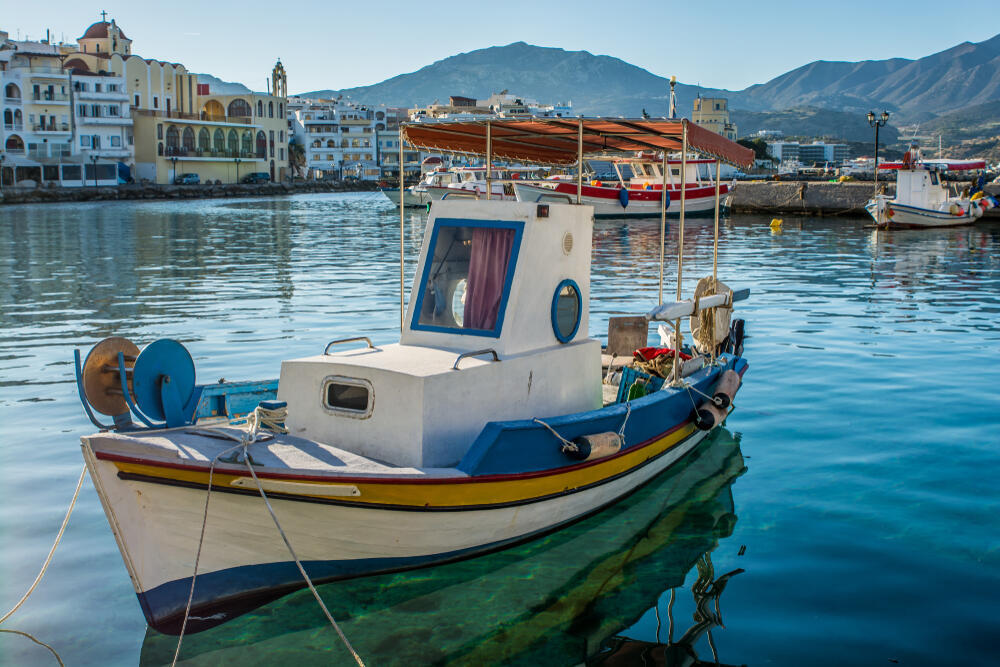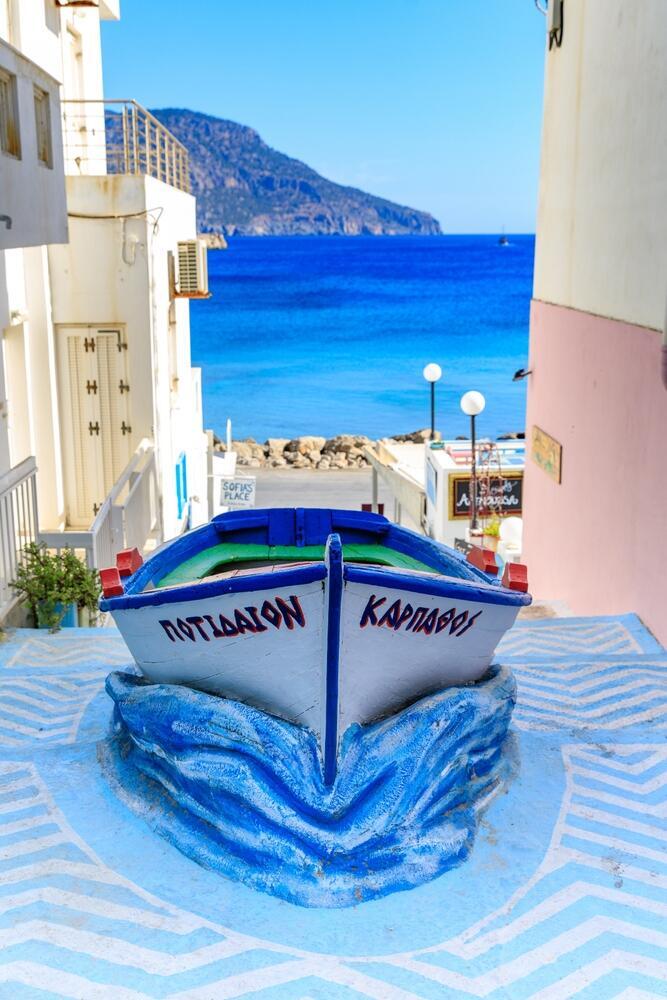 There aren't many taverns in Karpathos, but those that are there are passionate about what they do. Don't expect plate-smashing or loud music; people come here to listen to music, sing and eat. No one makes an effort to impress or entice with fake enthusiasm and songs that are completely unrelated to Greece.
In the taverns, only local music is played (live, of course, with musicians and singers dressed in traditional attire), with plenty of classics familiar to the Israeli ear (you'll recognize Eleanor Rigby, Words of Love, and "Thank You, along with numerous Greek hits that made their way to Israel, and it's interesting to wonder if the creators received royalties for them).
The taverns are also not active until the early hours of the night, as Karpathos avoids excessive nightlife. It's a solid island; nothing is extravagant or excessive, and you won't see drunken tourists on the side of the road. In Karpathos, people spend time until reasonable hours and wake up in the morning for the sea. Except for the food - as mentioned, most dishes are hearty to the extreme.
You can also see a lot of nature in Karpathos; it's an island rich with landscapes that encourage you to explore and experience everything it has to offer (it seems Karpathos is the world champion in car rental agencies).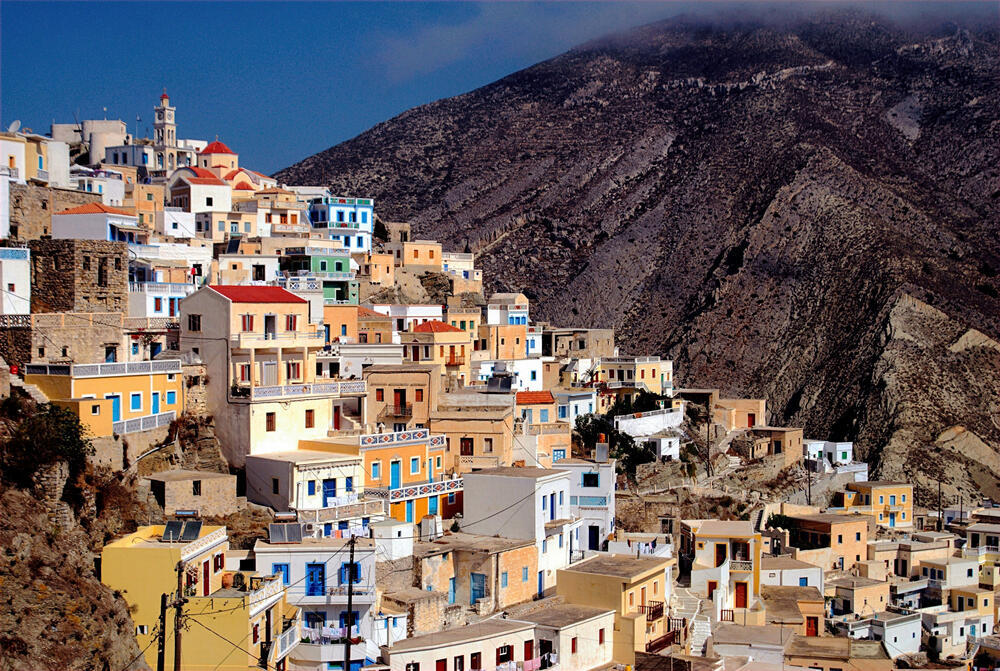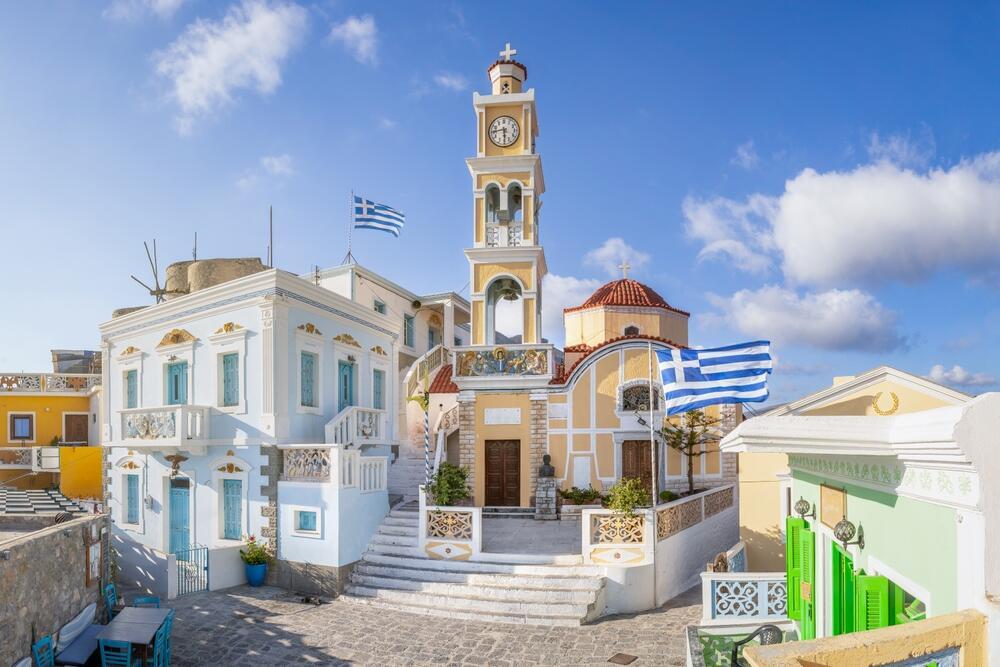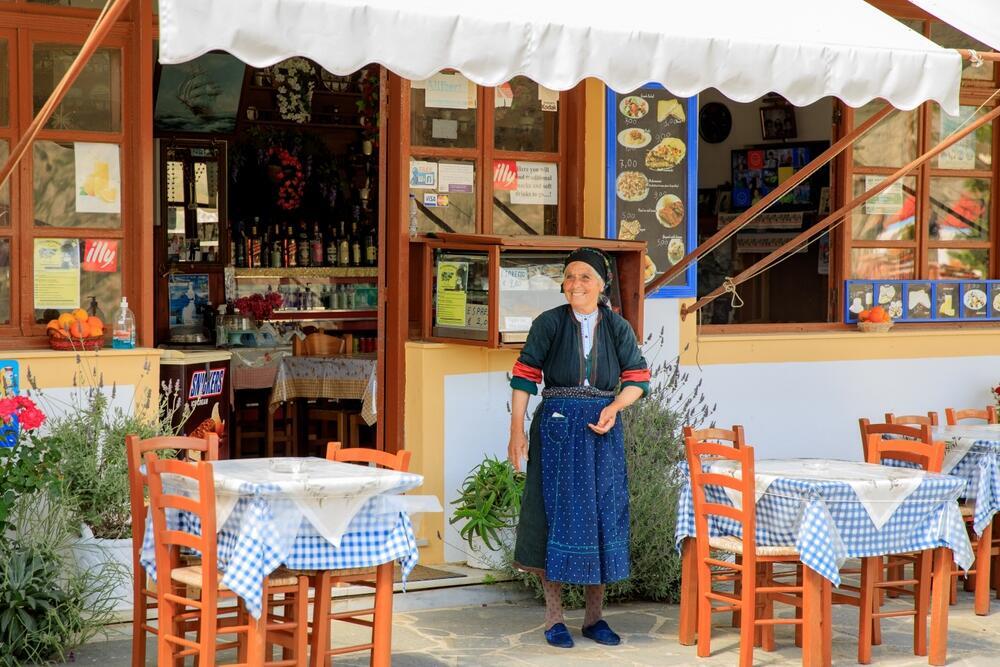 We traveled to the mountain village of Olympos, which is located in the northern part of the island and about an hour's drive from Pigadia. Its inhabitants tell stories of their ancestors fleeing to the mountains out of fear of pirates; they preserve their traditions, and the place also resembles a bit of a Jewish town from the 19th century, with people involved in sandal-making and tailoring.
The locals dress in traditional Greek clothing and offer food from their own kitchen. In the alleys of the village, you can find a sandal workshop owned by a not-so-young man who crafts the shoes from scratch. They may not be the most beautiful shoes in the world, but they seem to be well-suited for life in a village where you have to climb a hill to get to it, and only a few years ago did they manage to connect a paved road to it.
In the local restaurants, the waiters give you a look if you ask for pizza or a hamburger and insist on preparing local food. The flagship dish is stuffed squash blossoms, of course. Filled, of course. You can spend almost a whole day in this village and in other villages as well. As mentioned, in Karpathos, you not only relax on the beach but also explore.
For many years, the island was under foreign occupation, first by the Turks and later by the Italians. Some of the residents got stuck in other countries, some left and returned later, and a small hard core insisted on staying on the island and preserving its traditions. Perhaps this explains how the island manages to maintain its character even though thousands of tourists arrive each year, a number expected to grow in the coming years.
Karpathos boasts an impressive coastline that stretches over 100 kilometers, encompassing particularly beautiful beaches. Some are sandy, and others rocky, but all are very calm and tranquil. The most beautiful beach is Afela Beach, which can be reached by car, but we got there by boat, making the experience even more significant as the rocking boat makes you feel like a pirate discovering new land (just don't mention pirates to the locals; they are a bit sensitive about that). At the end of the boat trip, you arrive at a secluded beach with turquoise waters perfect for your story on Instagram.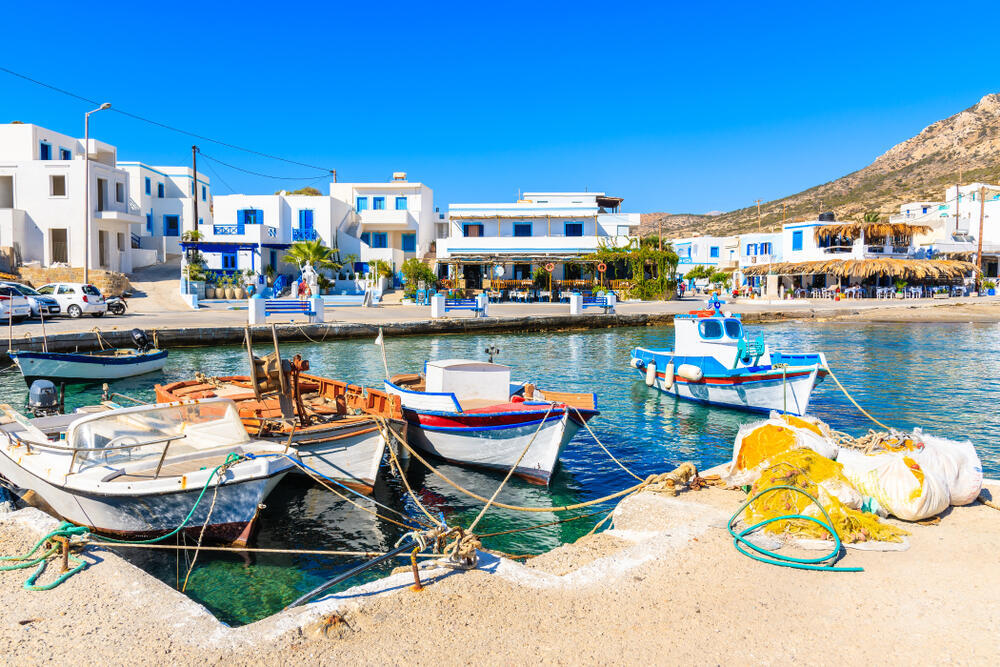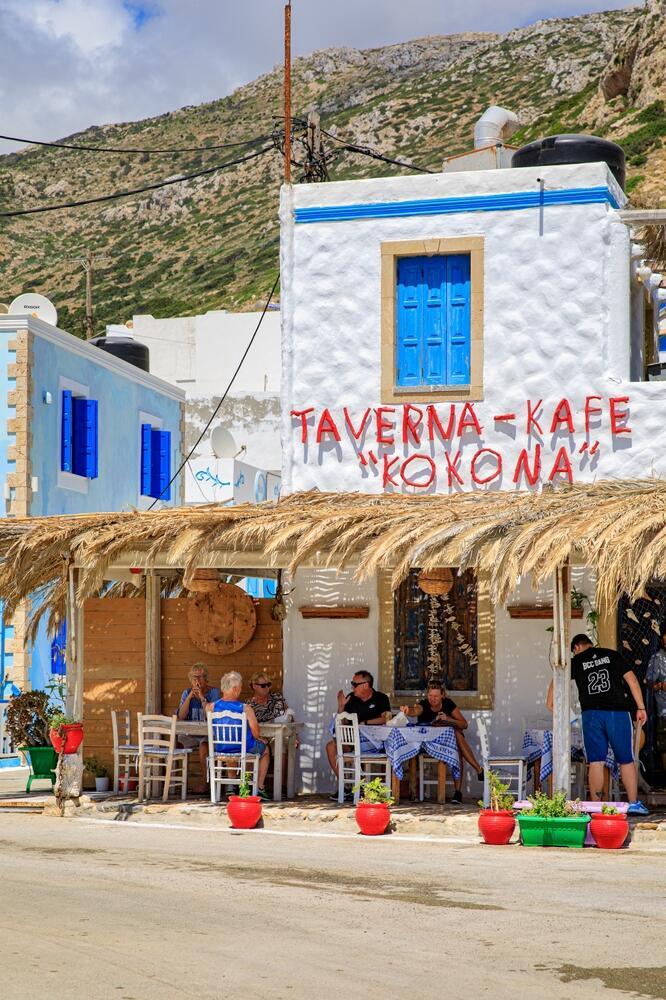 Despite being hailed as the most beautiful beach in Karpathos and highly recommended on TripAdvisor, it wasn't overcrowded with people. Somehow, this island manages to maintain a perfect balance, and tourists never concentrate in one place. You can find peace and tranquility here, with mostly European tourists.
The beach was even quieter than a library, probably one of the few beaches in the world where you can peacefully read a book without distractions. Beyond its beauty, this beach has a significant advantage in the form of an adjacent tavern that serves really good food. Another village with a beautiful beach is Finiki. It's a village that has been largely occupied by tourists, who bought homes there and turned it into the most luxurious area in Karpathos.
It seems like the island is going through a building boom, and soon it will be able to accommodate more tourists. For now, it remains unspoiled and preserved, with its wild nature and traditional character, something to be admired. However, it doesn't seem like this will last forever. It's worth visiting Karpathos in the near future before it loses its charm. That's a cliche to say about a hidden gem that no one knows about, but it's the truth.
The author was a guest of Ayla Travel