Israel police uncovered a trove of ancient relics during a drug search in the central Israel city of Kfar Qasim. While 60 cannabis plants and 4 kg of what was suspected to be drugs were impressive finds for police forces on in the search for weapons and drugs, a box containing antique jars and jugs came as a surprise to the cops.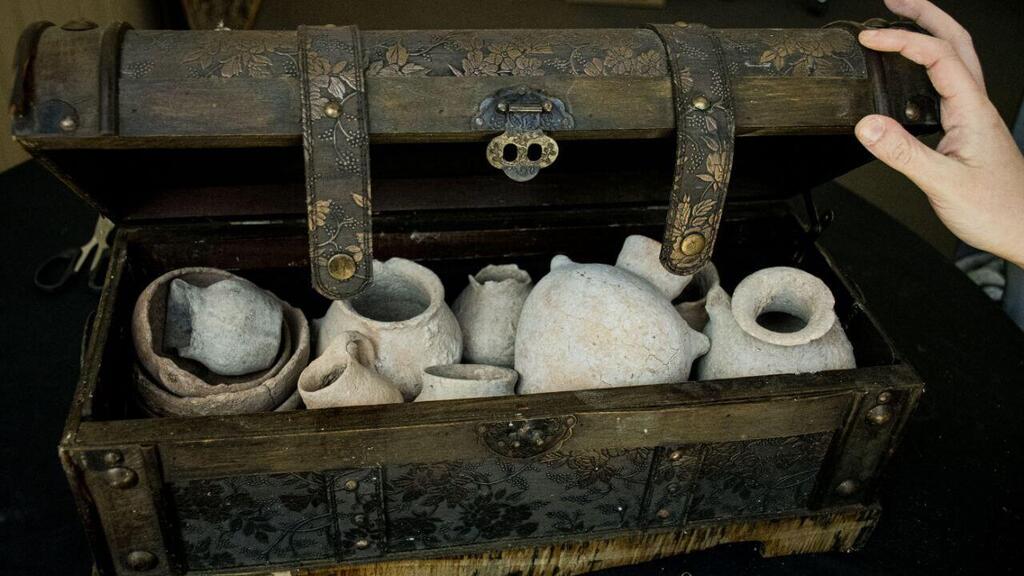 An official from Israel Antiquities Authority's Theft Prevention Unit, which sets out to protect Israel's ancient sites from looting and the unauthorized antiquities trade, was quickly called in.
He identified the discoveries as jars, jugs, and bowls dating back to the Early and Middle Bronze Age, about 3,500 years ago. They were likely placed in graves, in accordance with the custom at the time and the belief that the memento could serve the deceased in the afterlife.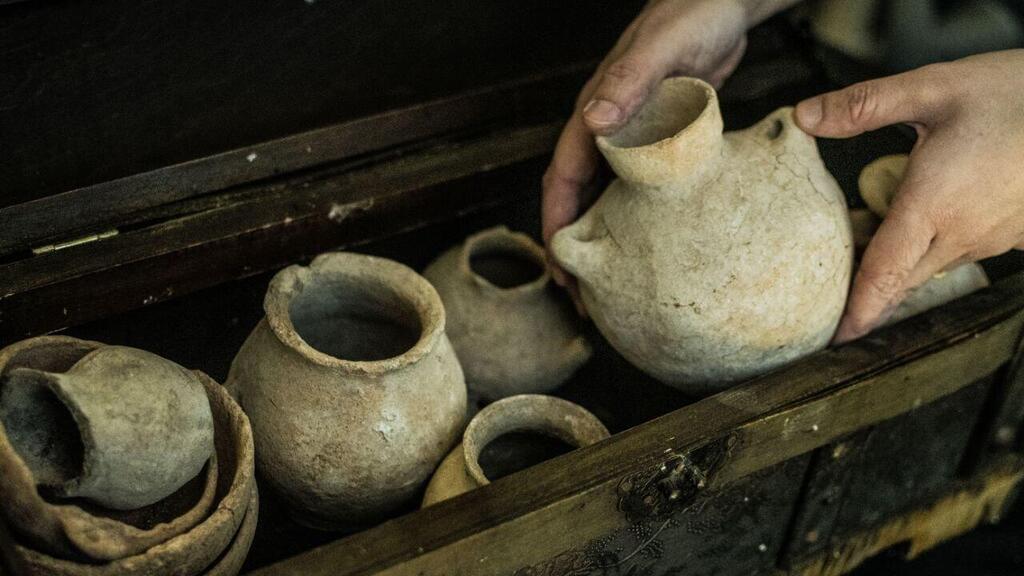 He noted that ancient burial caves were located nearby and had recently been plundered. In some, the tools used by the robbers were left behind and could still be found.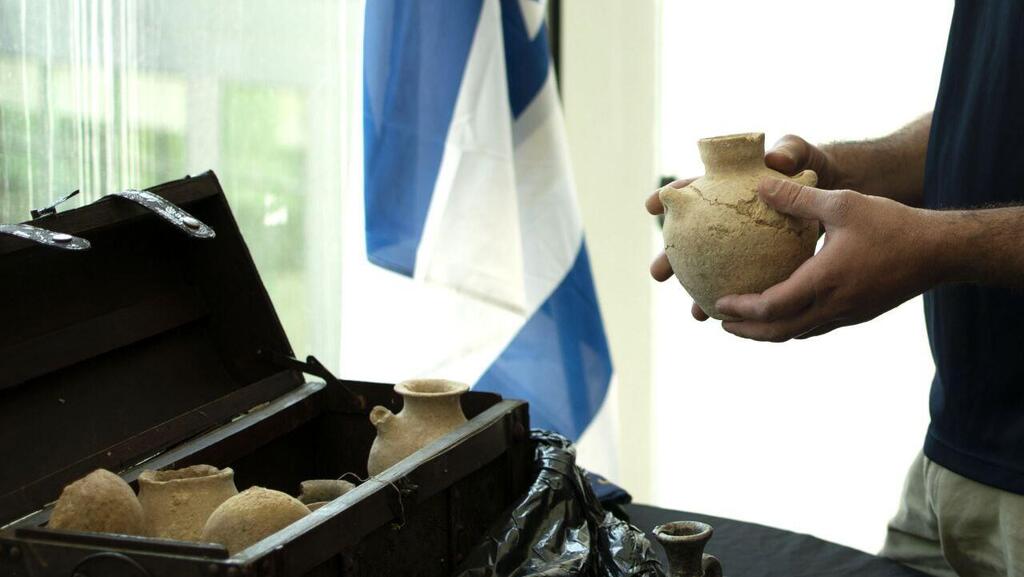 The head of the IAA unit, Amir Ganor, said that he was saddened by the fact that the artifacts were removed from their original location. "Practically speaking, every antique that is disconnected from its archeological context, is a piece that is removed from the puzzle that is all of our heritage."