There aren't many cities in the world that can compete with the magic of London and its ability to blend ancient royal tradition and a vast and diverse cultural offering, which in recent years also includes high-quality cuisine from all over the world.
It's no wonder that it's considered one of the most vibrant and beloved cities in the world. If you've already been to London and you're planning to visit again, try experiencing it like a local and discover beautiful, serene, and less crowded places - and above all, much cheaper than the touristy ones.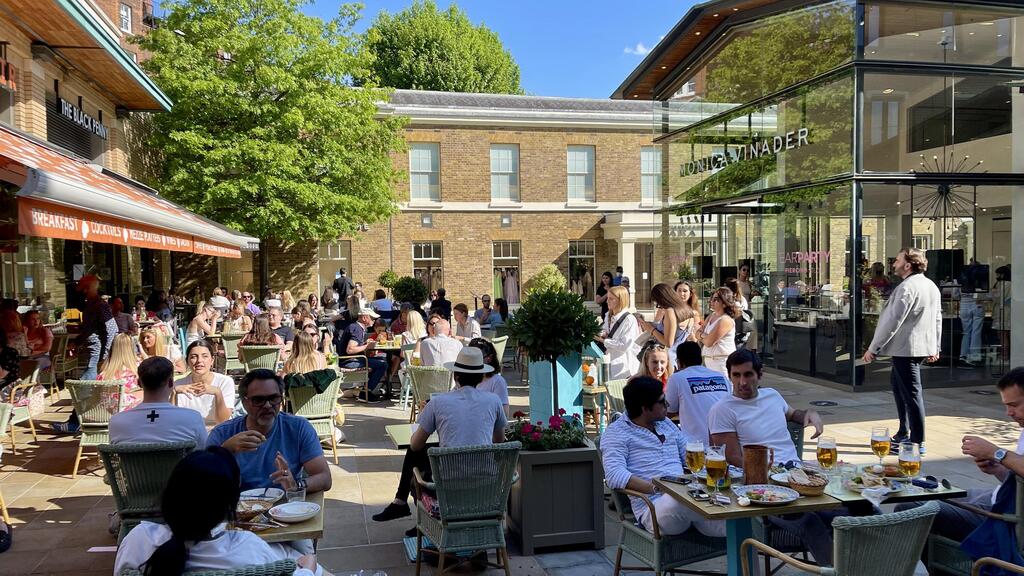 Omer Lugasi, a food and graffiti tour guide and the manager of tourism website Londonist, has been living in the English capital with his family for the past six years. Over the years, he has explored the city extensively and has some great recommendations for places that locals love but tourists may not know about - from the most beautiful parks, through the tastiest eateries and recommended wine bars, to neighborhoods that will make you feel like a true Londoner.
A flock of eager explorers, many of whom are Israelis, have been drawn to the glamorous allure of the beloved Notting Hill neighborhood. Alas, this once peaceful haven has been overcome with tourists, and the weekends are now bustling with crowds and chaos, leaving little respite from the hustle and bustle throughout the year.
But fear not, for there is a hidden gem that offers a tranquil getaway from the masses. The esteemed neighborhood of Chelsea, located in the southwestern heart of London, is the answer to all your prayers.
Bordered by the gently flowing waters of the Thames to the south and the serene oasis of Hyde Park to the north, this luxurious district boasts an illustrious past, once inhabited by famous artists, painters, and musicians such as Oscar Wilde and Bob Marley.
Even today, the neighborhood remains a retreat of luxury, where the upper echelon of British society resides, enjoying the finer things in life such as fancy cafes, private and meticulously-maintained parks, charming delicatessens, and high-end boutiques with prices that will make your hair stand on end.
To give you an idea, fashion icons Victoria Beckham and Kate Middleton have been known to frequent the clothing stores on Pavilion Road, a charming pedestrian street that has recently undergone a major renovation.
And if you're looking for an alternative to the bustling Oxford Street, don't miss a visit to King's Road, where you can soak up the local London vibe and find some excellent shopping opportunities.
For those with an appetite for something more than just eye candy, we recommend scheduling a visit to Chelsea on a Saturday.
Why? Well, aside from avoiding the weekday hustle and bustle, you can treat yourself to a hidden gem - a small but upscale farmers' market. Hosted only on weekends, this culinary marvel can be found at the Duke of York Square, right in the heart of Chelsea.
What makes this market stand out from the rest is its emphasis on quality and organic produce. From fresh fruit and vegetables straight from the farm to delicacies crafted by local chefs and artisans, this market has it all. You won't find any artificial or processed foods here, folks.
And for those who crave something extra special, make sure to check out Antoninio's, a Neapolitan pizza stand that pops up once every two weeks.
Trust us, you won't be disappointed by their mouthwatering Panozzo - a traditional Italian sandwich that's sure to take your taste buds on a wild ride. The market is open every Saturday, running from 10am through 4-5pm.
Just a stone's throw away from the market lies the world-renowned Saatchi Gallery, showcasing a captivating exhibition on London's bustling street art scene. Later this year, an exhibition on botanical art is slated to take the stage. While admission to the gallery is gratis, certain exhibits require a fee.
And for a culinary escapade to remember, Logsie insists that you savor the Malaysian laksa soup served at the Phat Phuc Noodle Bar (located at The Courtyard, 151 Sydney St).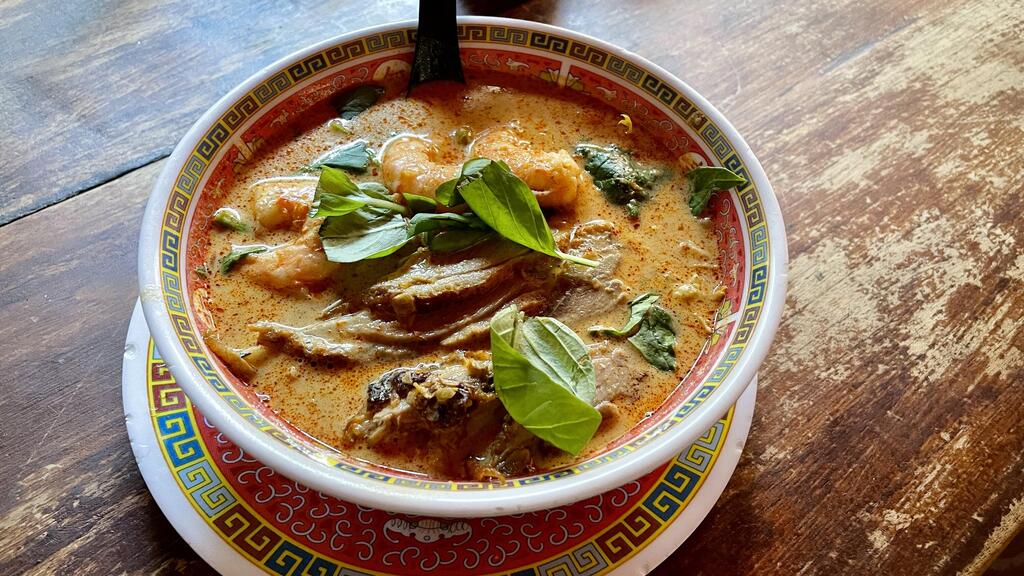 This Vietnamese and Malaysian street food eatery is a local favorite and is particularly crowded on Saturdays. "If you're an Israeli tourist, you're probably no stranger to the allure of ramen soups but don't leave London without trying the laksa soup, a rare delicacy in Israel.
And here's a secret tip: although it's not listed on the menu, their duck laksa is to die for."
If you were fortunate enough to complete the neighborhood tour while there is still daylight, I highly recommend taking a leisurely stroll in Battersea Park, which is conveniently situated close to the iconic Battersea Power Station.
What makes this park stand out, besides its undeniable charm, and why is it so underrated among tourists, you may wonder?
Firstly, the location is remarkable in its own right: the park, established in the mid-19th century, was built on drained marshlands and boasts a meandering lake dotted with tiny islets that mimic a mini nature reserve. A restaurant-café also graces its shores, where you can bask in an awe-inspiring vista.
In the verdant northern section of the park, one can behold a serene Japanese Peace Pagoda - a gift from compassionate Buddhist monks who erected it as a tribute to the tragic casualties of the heinous atomic bombing of Hiroshima during World War II.
But the park isn't just a somber reminder of the past; it also caters to younger visitors. Near the Pagoda, you'll find a vibrant zoo that is guaranteed to delight any child. And if that's not enough, there's also a thrilling rope park nearby that provides a challenging course amidst the leafy canopy above.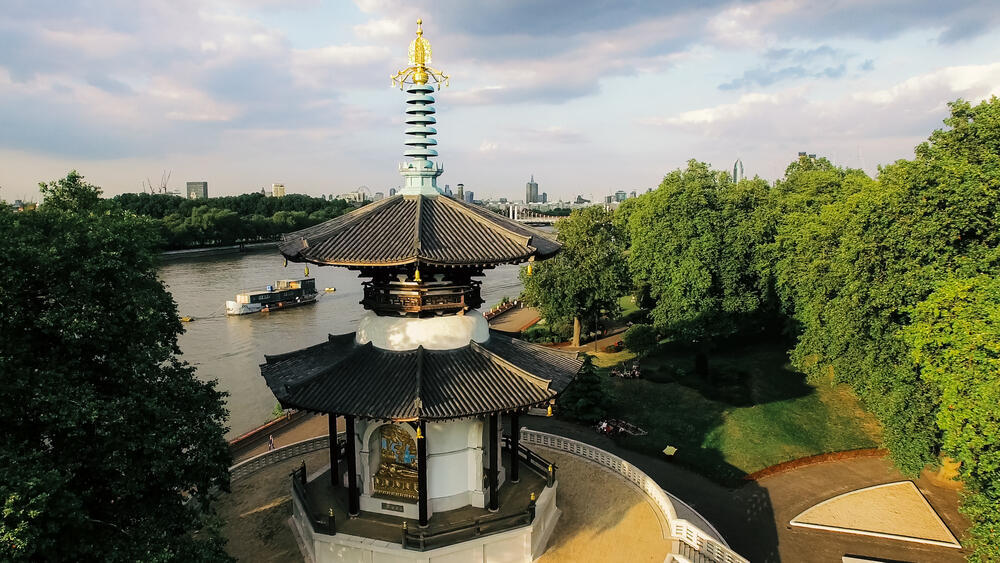 A hidden gem lies in the tranquil neighborhood of Colindale in the northwest corner of London, where an Asian food extravaganza operates. Bang Bang Oriental, situated just a 40-minute journey from the city center, is the largest Asian food court outside of Asia.
Even though it serves the local population, it has remained a well-kept secret from most tourists, perhaps due to its secluded location.
The complex boasts an impressive 35 food stands and restaurants offering an incredible array of dishes from various Asian countries, including China, South Korea, Malaysia, Taiwan, Singapore, Vietnam, Japan, and Thailand.
Be prepared to embark on a gastronomic journey, where you can savor handmade dim sum, delightful desserts from Vietnamese and Korean cuisines, and the succulent Indonesian duck, among other tantalizing treats.
Don't forget to visit the nearby Asian supermarket to stock up on exotic ingredients for your own culinary creations.
"This food court is akin to those found in the bustling streets of Bangkok," says Lugasi. "As is customary in Thailand, the emphasis here is on using only the freshest ingredients with all dishes being made to order.
"The portions are generously sized, ideal for sharing, and the prices are incredibly reasonable, hovering around 10-11 pounds ($12-14) for a hearty serving. Each stall provides the option of a takeout box for a nominal fee of half a pound."
Don't expect to find the perfect cup of coffee in London, as the local taste tends to favor lighter roasts that generate a more fruity flavor that may not suit everyone's taste buds.
Instead, he suggests seeking out a more suitable option for the Israeli palate: the rich, chocolatey coffee of Sicily. It's the perfect pick-me-up for any caffeine lover in search of a true taste of Italy.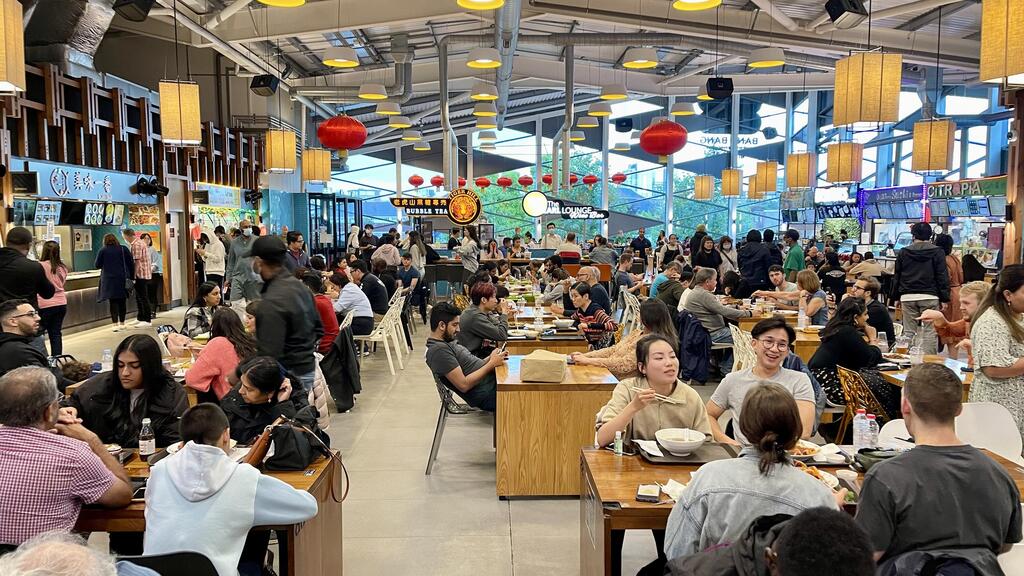 "I was recommended Goloso's cafe (located at 55 Greek St) by some Sicilian friends and I must say, it did not disappoint. The cafe offers a unique combination of a pocceria and an Italian-Sicilian-style deli, serving top-notch coffee along with a variety of pastries and sandwiches.
"One of the must-try items on their menu is the Sicilian cannoli pastry, which is filled with delicious cream Pistachio. Whether you prefer to sit and enjoy the cozy atmosphere or grab something to go, Goloso's has got you covered."
Jazz music may be synonymous with the US, but London also boasts some excellent spots for jazz enthusiasts. Barry Cohen, a guide for "Rock in London" music tours and a colleague of Lugasi, highly recommends "Idle Moments" (address: 86 Columbia Rd) in the trendy Shoreditch district of East London.
This wine bar-cum-record store offers a wide range of wines from small wineries and local producers, complemented by an impressive collection of classic jazz records as well as some that are more niche.
Additionally, you can find rare Japanese prints and high-quality audio equipment there. It's a true haven for aficionados of the genre.
Berry has another excellent recommendation for music lovers, and it's all about "Spiritland" (address: 9-10 Stable St). This bar-restaurant boasts a top-notch sound system, one of the best in the whole of London. Come evening, the venue transforms from a restaurant into a club, hosting sessions by local DJs.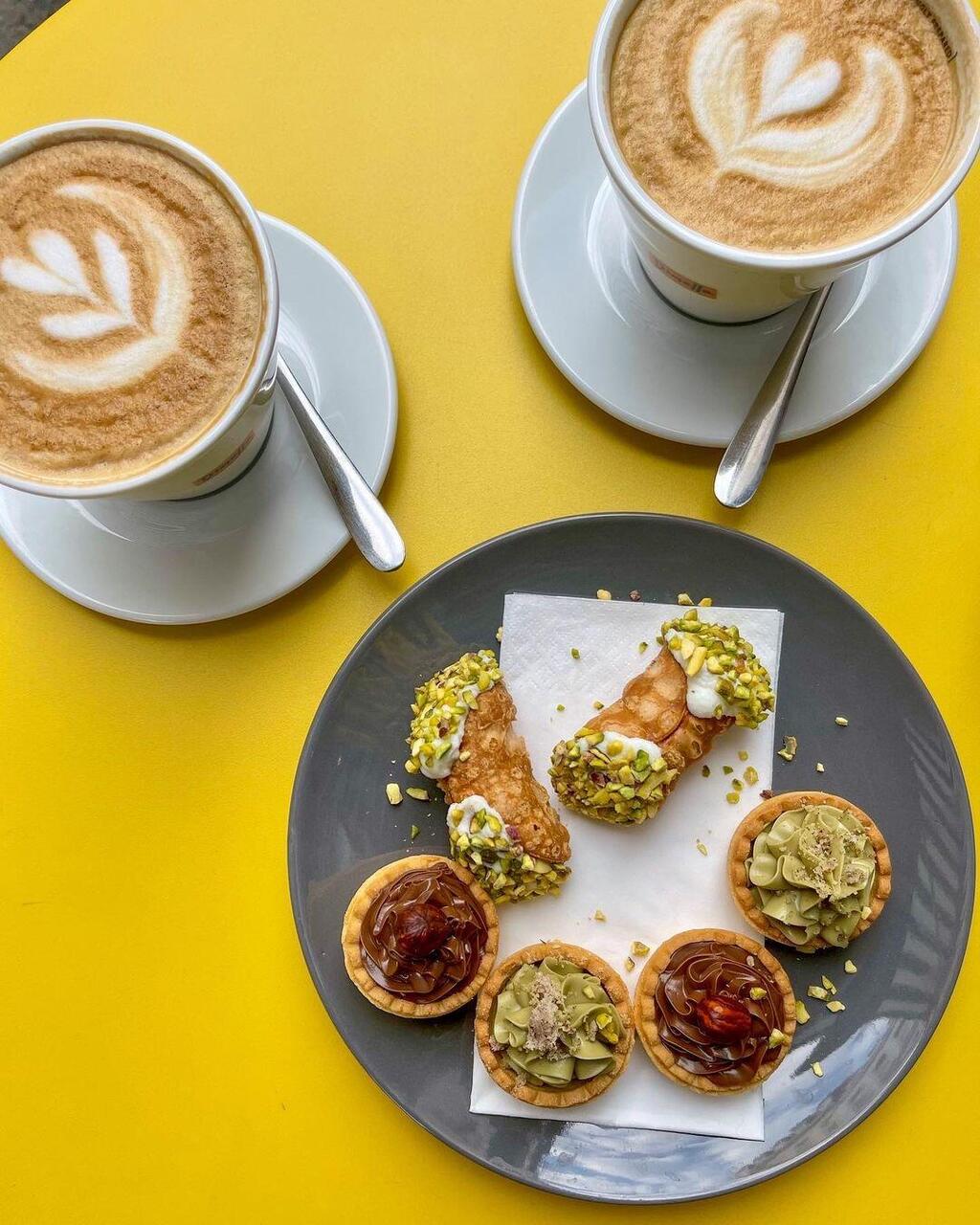 As a favorite spot of many celebrities in the city, it's definitely worth a visit. You'll find "Spiritland" in the up-and-coming King's Cross neighborhood, near the Coal Drops Yard complex that we'll talk about in the next paragraph.
King's Cross, a once-neglected industrial area in north central London, suffered from neglect and partial abandonment in the decades following World War II. The area was even infamous for crime, drugs, and prostitution in the 80s.
However, the last two decades have seen a remarkable transformation of the neighborhood into an impressive cultural, culinary, and real estate attraction.
The old, neglected space has been transformed into the stunning Coal Drops Yard, which boasts a plethora of fantastic shops and a diverse range of restaurants. One of the restaurants, the Coal Office, run by renowned chef Assaf Granit, is a must-try.
The area has also become a haven for boutique shops and designers, adding to the complex's vibrant atmosphere.
With its three floors of shopping heaven, Wolf & Badger is a must-visit for those seeking unique finds in London. Adi Tzuk, a stylist and tour guide working with Lugasi, swears by this department store.
On the first floor, you'll find a diverse selection of clothes from local designers. The second floor boasts a wide range of office equipment, along with a trendy bar. The third floor is dedicated to household and restaurant utensils.
Whether you're looking for fashion, decor, or something in between, Wolf & Badger is sure to have something that catches your eye.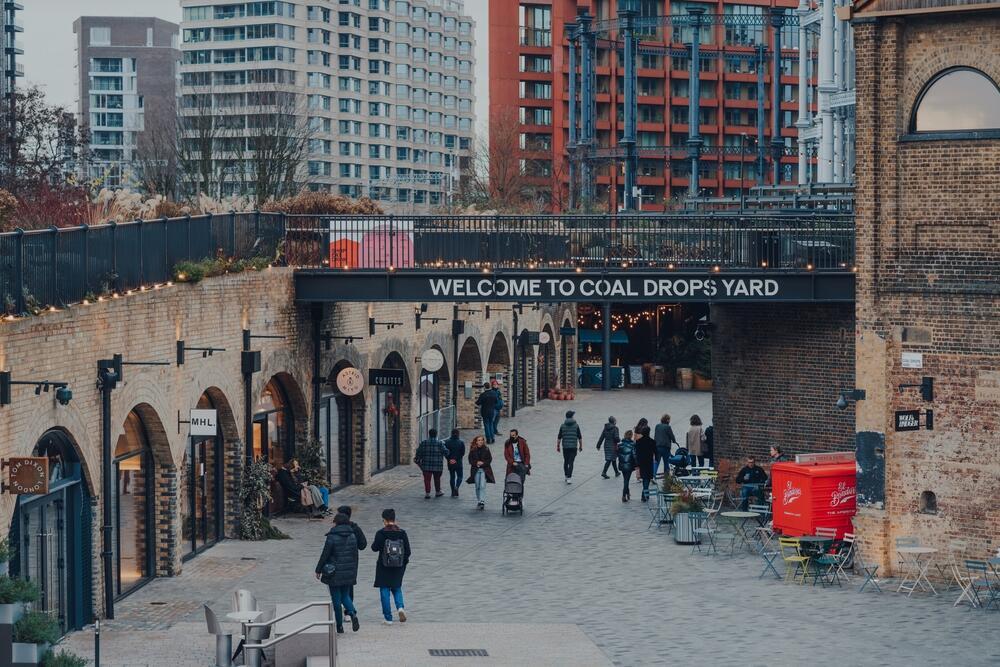 Adi also suggests a visit to the prestigious Belgravia neighborhood to explore the Pantechnicon shopping complex. This historic building from 1830 has been transformed into a massive five-story complex that exudes a Nordic and Japanese vibe.
The floors are home to a delightful restaurant, a cozy cafe, a rooftop bar, and designer clothing and housewares stores. The location of the Pantechnicon near Hyde Park and Buckingham Palace Gardens adds to the charm of the shopping experience.
Lugasi recommends exploring the Regent's Canal in North London, which is a source of pride for the city's residents. The canal offers various moments of pleasure, including sailing on the river and walking along its banks.
While the western part of the canal route from "Little Venice" to Camden Town is more popular among Israelis, Lugasi suggests taking a detour through the Angel neighborhood in the colorful and charming Hackney district, which is worth visiting in itself.
The Angel neighborhood exudes a serene and tranquil ambiance, and it boasts a plethora of bars, pubs, and independent boutiques, as well as a burgeoning bakery scene.
The Canal area offers ample space for a leisurely picnic or a serene stroll, and just a stone's throw away lies the quaint pedestrian street of Camden Passage (not to be confused with the Camden neighborhood), which is home to a charming cheese shop, a Japanese tea house called Katsute 100, an Austrian restaurant, an antique store, and a tea shop that serves unique infusions such as banana cake flavored tea.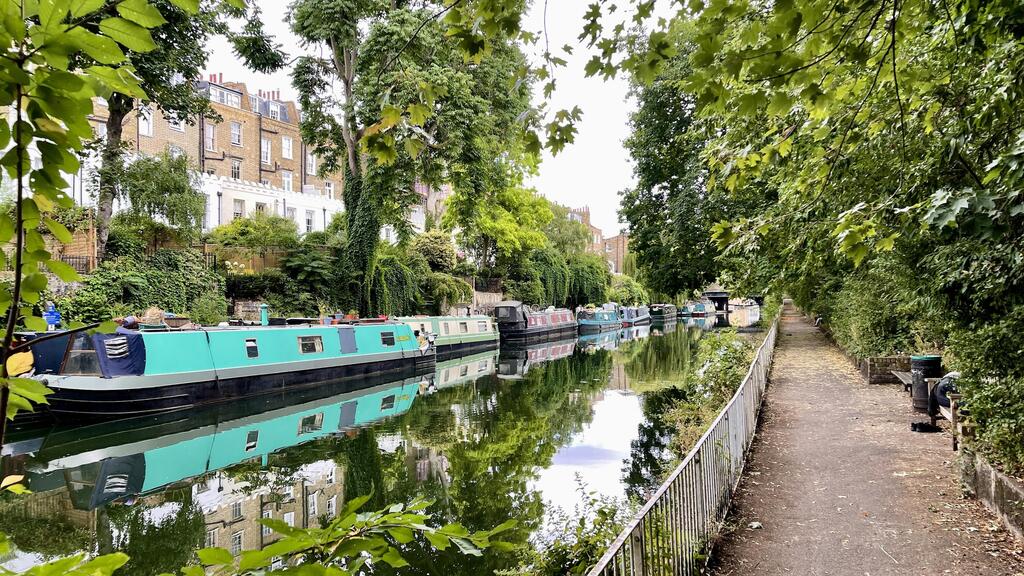 Bermondsey, a neighborhood situated south of the Thames, was once known for its mundane workshops and warehouses. However, in recent years, the area has undergone a marvelous transformation, exuding sophistication and charm.
This shift is particularly evident in the "Beer Mile," where the workshops and warehouses give way to galleries, chic bars, and trendy lofts with abundant alcohol. For a taste of the local culinary scene, head to Maltby St. Market, a small yet high-quality food market that has won the hearts of many locals.
After indulging in the beer and feeling a burst of energy, take a stroll towards the Citadel Bridge and continue walking towards the picturesque St Katherine Docks marina. Tucked behind it lies a tranquil and hidden promenade known only to the locals, offering a serene escape from the hustle and bustle of the city.
And if you're in the mood for a refreshing drink with a stunning view, make sure to check out the small bar situated nearby.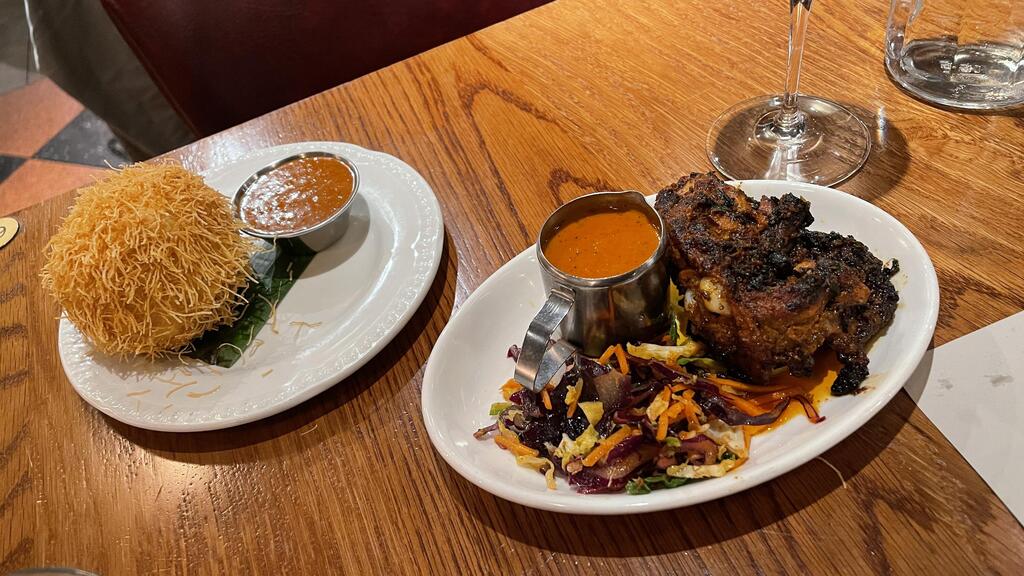 Lugasi, being a culinary guide with a refined palate, has added a noteworthy restaurant to the list - the Gunpowder Indian restaurant chain. This place is unique, serving modern Indian cuisine with flavors that are both intense and harmoniously balanced.
Unlike most generic Indian restaurants in the city that primarily offer curry dishes, Gunpowder takes pride in its diverse menu that goes beyond the usual fare. It's worth mentioning that a majority of these generic Indian restaurants in London are run by Bangladeshis.