Yossi Stefansky, the former Israel Antiquities Authority's chief archaeologist in the country's north, and Dr. Nissan Sharifi, an attorney and a researcher on the ancient Jewish cemetery in Safed, have uncovered the Torah study hall of Rabbi Isaac Luria – a prominent Jewish scholar considered to be the father of modern Kabbalah, known as the Ari.
Stefansky was asked to come into a renovated ancient building in Safed, which Sharifi had invested in and turned into a luxury hotel, in order to inspect several finds that were discovered there during excavation and building. According to tradition, the ancient building was part of Luria's living complex 450 ago, within the city's Jewish community.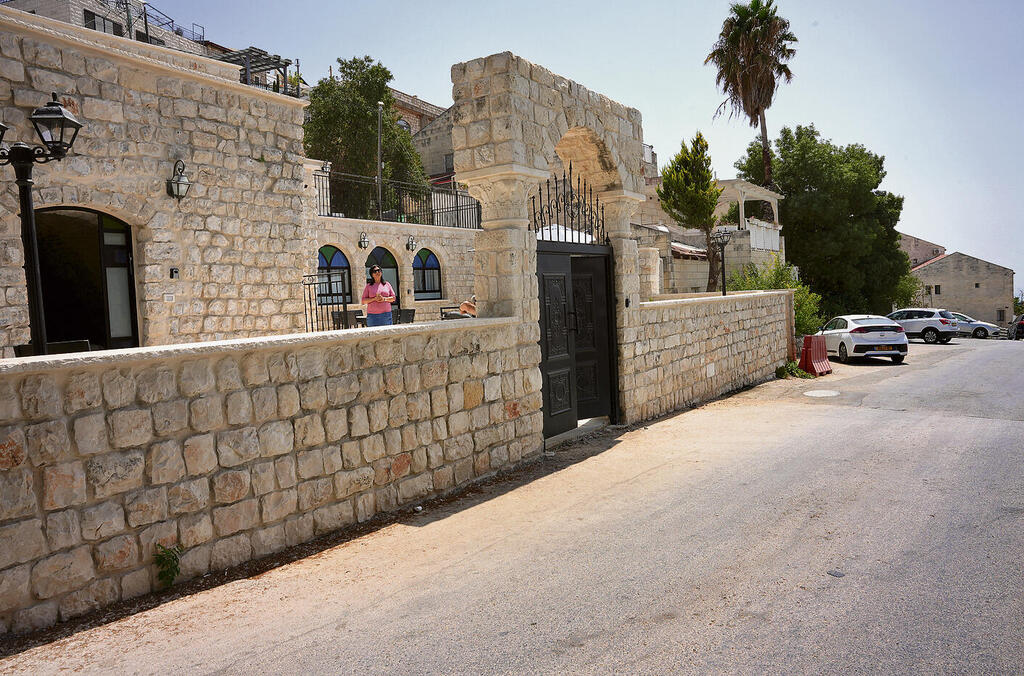 "This place was likely the Torah study hall of one of the greatest Kabbalah scholars ever, in which several of Rabbi Luria's top students and their friends studied," Stefansky said.
After Sharifi acquired the building, he led a series of renovations in order to preserve the historical edifice which survived several earthquakes in the centuries it stood in Safed. In a special report issued by Stefansky, he claims the building was part of Luria's living complex. Another ruin was found next to the ancient building, believed to be the rabbi's mikveh, which he used daily.
"This structure and the ruin alongside it are the only remaining ones out of the entire row of buildings above the Jewish cemetery," Stefansky said.
"In 2006, all of the buildings in the area that were designated for preservation were demolished in order to build residential buildings, and I was afraid they would do the same to this building. But thanks to Dr. Sharifi, not only was it not demolished, but preserved. It's an amazing structure. It should be recognized as a national heritage site," he added.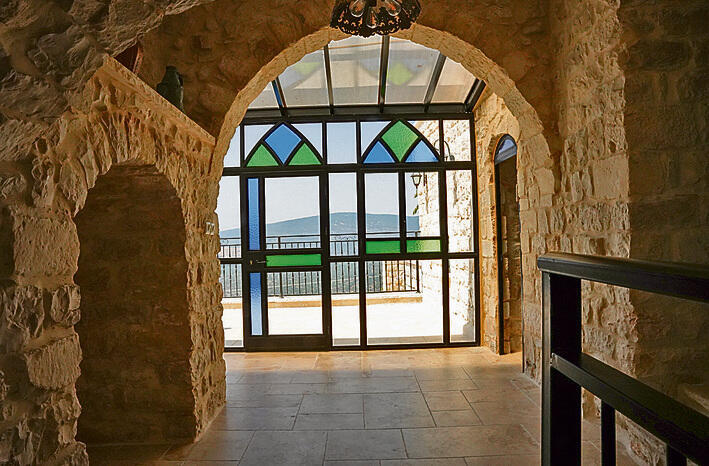 Rabbi Isaac Luria Ashkenazi, or the Ari, was born in Jerusalem in 1534 to his father Rabbi Solomon Luria, who was of Ashkenazi descent, tracing his lineage to King David, and to his mother, who came from a Sephardic family.
According to tradition, Luria was considered a prodigy even in childhood; it was said that at the age of eight no rabbi in his city could compete with his knowledge of Jewish law.
After his father's death, Luria and his family moved to Egypt, where he delved deeply into Kabbalah. In 1570, at the age of 36, Luria, along with his wife, two sons and daughter, immigrated to Israel and chose to settle in Safed.
Two years after settling in the city, Luria died on July 25, 1572, during a plague that struck the entire Galilee region. After his death, his name was glorified as someone who revolutionized the world of Kabbalah.
In the comprehensive research conducted by Stefansky, he relied not only on his personal knowledge as an expert with a worldwide reputation on the city of Safed and its history but also cited sources and testimonies from centuries ago, alongside accounts from the early 20th century.
"The Jews never abandoned Safed; there was a continuous Jewish presence here that allows us to see how Jewish traditions survived here," he explained. "There are testimonies about the location of the rabbi Luria's living complex dating back to the 18th and 19th centuries as well."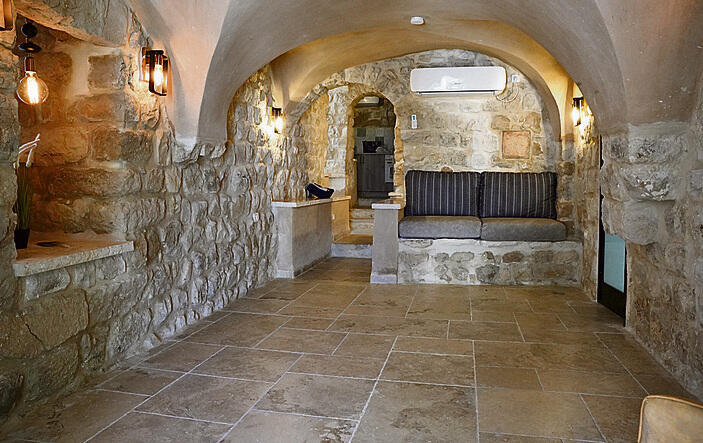 Sharifi, who acquired the ancient ruin and invested millions of shekels in its restoration, leads us on a tour of the magnificent complex, which completed its renovations last month.
"I saw this ancient building about a decade ago and went inside. Everything inside was in ruins, and the walls were cracked. A voice inside me told me that this place holds secrets and mustn't be lost like all the other buildings nearby," Sharifi said.
The process of locating the building's rightful owners took several years, during which Sharifi even traveled to England to obtain the signature of one of the 40 legal heirs for its purchase. "I brought three engineers here to assess the building for renovation, and they said there was no chance to renovate this place, and that it needed to be demolished. A fourth engineer agreed to prepare a plan for strengthening the building, and I immediately approached the Antiquities Authority and asked for their supervision to restore the building," he recounted.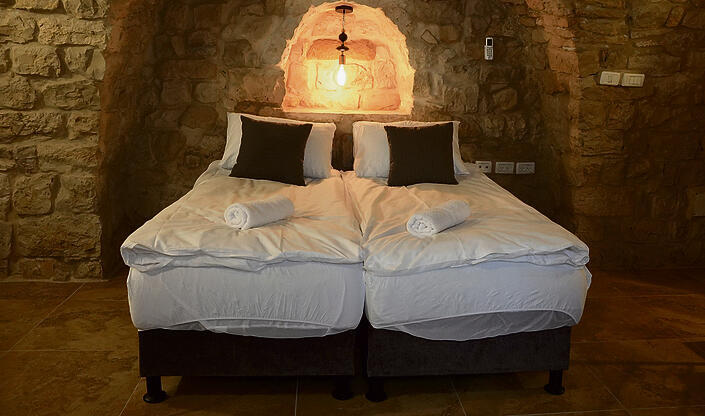 The one who led the renovations is Almog Hadad, a structural engineer, and preservation specialist, who spared no effort to preserve the location after three years of work. "The challenge we faced was trying not to damage it while bringing it up to modern standards," he explained.
"Whenever we needed to remove stones to install plumbing or air conditioning, we recorded every stone, numbering it and writing where it was taken from. Later, we returned each stone to its exact location. The building can now hold for hundreds of years," he added.
The work, however, seems far from done. "A small ruin was found next to the building, which was also a part of rabbi Luria's living complex. It must be examined, and archaeological excavations need to be conducted there. I sincerely hope it won't be demolished," Stefansky said. "The ruin's owners are unknown, and the place has never been excavated or looked into."