Israeli forces came under heavy fire from Palestinian gunmen during a counterterrorism operation in the West Bank city of Nablus on Wednesday as they were locked in a standoff with two wanted persons who barricaded themselves in a home in the city's historical quarter.
The Palestinian Health Ministry reported that at least nine people were killed, including the two suspects, and another 97 were wounded as a result of gunfire and tear gas inhalation. The Israeli military did not report any casualties.
Footage from the scene showed smoke billowing from the Old City area.
Last week, IDF forces arrested two Palestinian suspects during an overnight raid in Nablus for allegedly carrying out the fatal shooting attack that killed
First Sergeant Ido Baruch
last October.
According to the military, three other suspects linked to the planning of the attack were also arrested during the operation.
The militants opened fire at the forces and the troops returned fire. Two suspects were injured in the ensuing shootout. They were later arrested and identified as Abd al-Kamel Juri and Usama Tawil.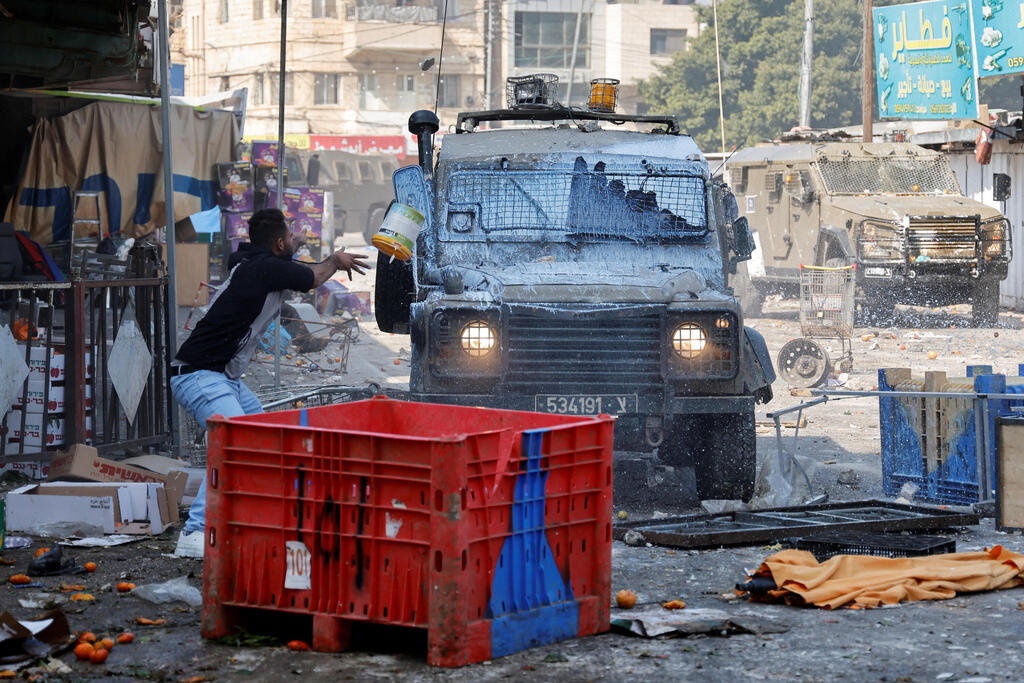 During a search of the suspects' hideout, forces seized firearms and ammunition that were likely used by the suspects to carry out attacks against Israeli targets.
Earlier this week, the Israeli government agreed to not authorize
any new settler outposts
in the coming months except for the
nine it legalized last week
in return for the Palestinian mission to the United Nations withdrawing a Security Council draft resolution condemning Jerusalem's West Bank settlement push.
Prime Minister Benjamin Netanyahu's office confirmed the agreement and notified U.S. officials. However, a statement reaffirmed that "Israel did not commit to stop demolishing illegal [Palestinian] buildings in Area C," referring to a part of the West Bank administered by Israel.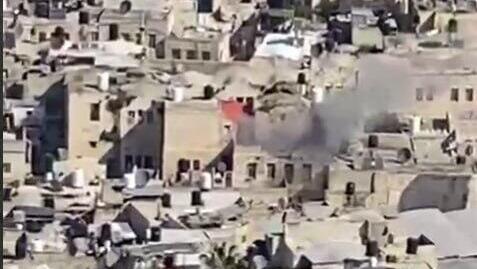 The Israeli government also announced last week that it will advance plans for some 10,000 new homes in established West Bank settlements, framing the measures as a response to a series of Palestinian terror attacks in Jerusalem.
The Security Council issued on Monday a watered-down denouncement of settlement activity, which
Netanyahu slammed as "one-sided"
and criticized the United States for supporting it.
First published: 12:48, 02.22.23