The Palestinian Authority denied in an official statement on Sunday that Hamas terrorists carried out the
massacre at the Nova music festival
near Kibbutz Re'im on October 7. The statement, sent to foreign ministries worldwide and the UN, claimed that "Israeli helicopters" caused the deaths of at least 350 participants at the party. Hamas joined in a statement as well, saying that an "Israeli fighter jet" bombed the area near the Gaza border, leading to the deaths of hundreds.
Both the Palestinian Authority and Hamas backed their claims through a "police investigation published in Israeli media," After Israeli news outlet Haaretz reported that, according to a police source, the investigation into the incident allegedly indicated that an IDF helicopter fired at terrorists in the area and likely hit some of the Israelis who were there. However, contrary to the Palestinian claims, Haaretz did not state that all casualties were a result of an "Israeli bombing," only a few individuals.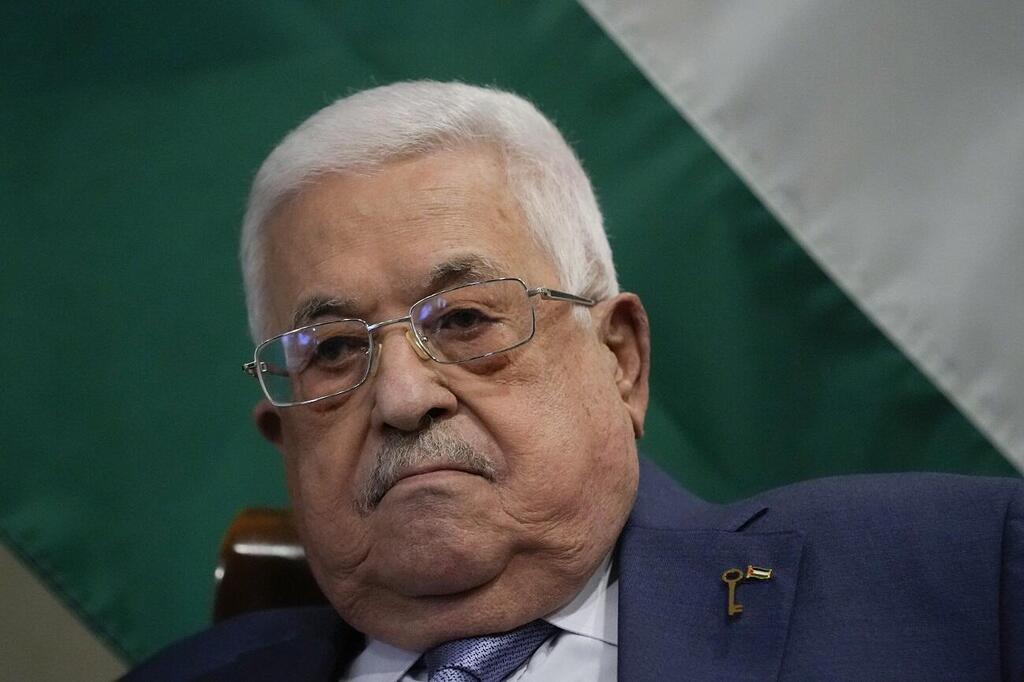 According to the Palestinian Foreign Ministry's statement, "The Israel Police's preliminary investigation proved that Israeli helicopters bombed Israeli citizens who participated in the music festival on October 7, meaning that Israeli fighter jets caused extensive destruction in the area."
"Following this event, the 'Hannibal Protocol' was activated, allowing the occupation's police and military to kill everyone. Therefore, the ministry believes that the revelations of this investigation cast doubt on the Israeli reports regarding the destruction and killings that occurred in the area," the statement added.
According to the police's investigation into the massacre, the first Israeli helicopter reached the compound only at 11:12 a.m., hours after the massacre began. The police also addressed the publications in Haaretz and said: "The preliminary investigation focused on the bravery of the policemen who operated on the scene and the functioning of the Israeli police to stop the massacre carried out by Hamas."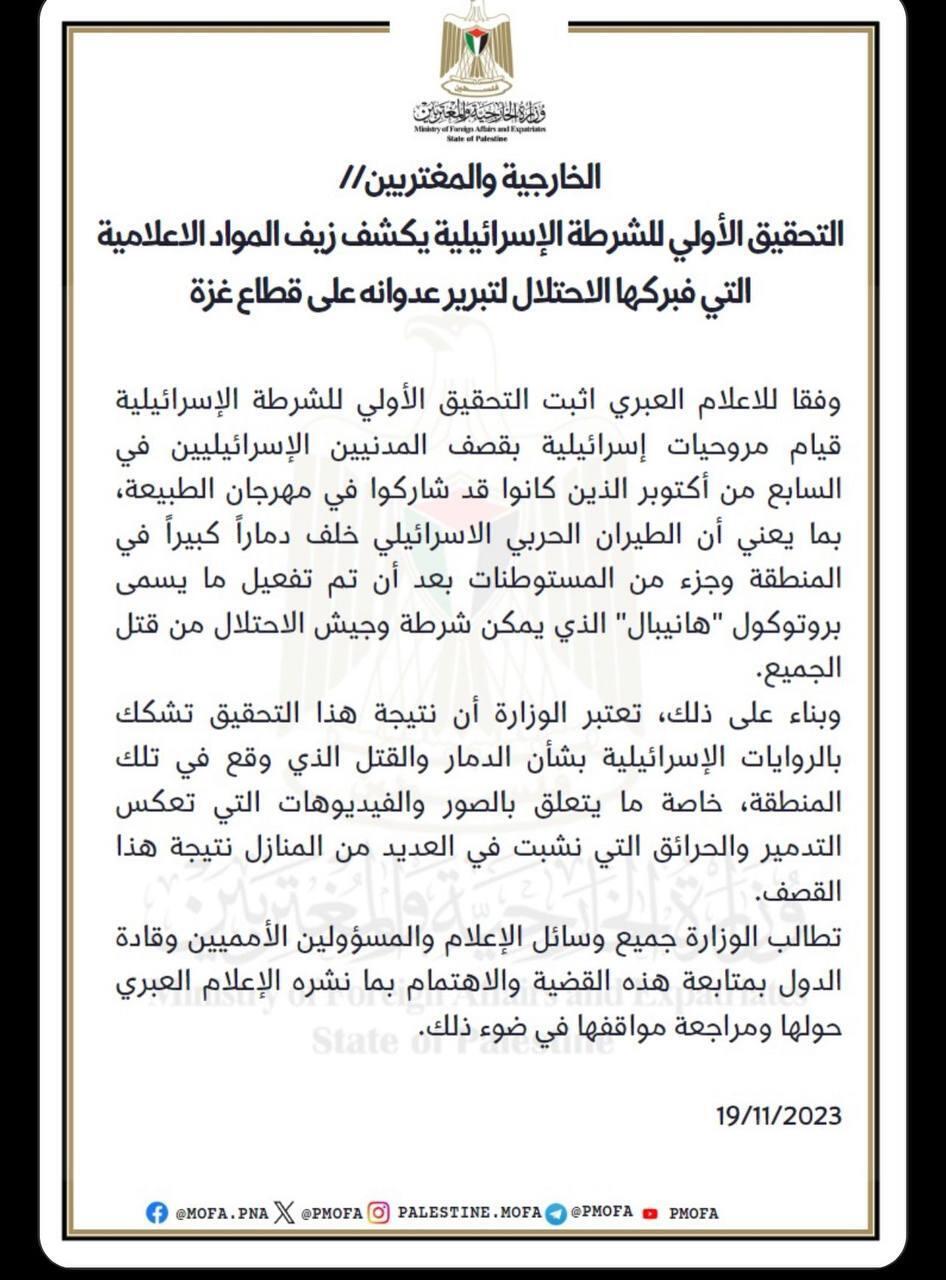 "Contrary to the publication, the police investigation does not refer to the activity of IDF forces and does not provide any indication of civilian casualties as a result of Israeli aerial operations in the area. At this time, we specifically call on the media to take responsibility in their reporting and rely only on official sources," the statement added.
Prime Minister Benjamin Netanyahu responded to Abbas' words, saying, "Today, the Palestinian Authority in Ramallah said something utterly preposterous. It denied that it was Hamas that carried out the horrible massacre at the nature festival near Gaza. It actually accused Israel of carrying out that massacre. This is a complete reversal of truth."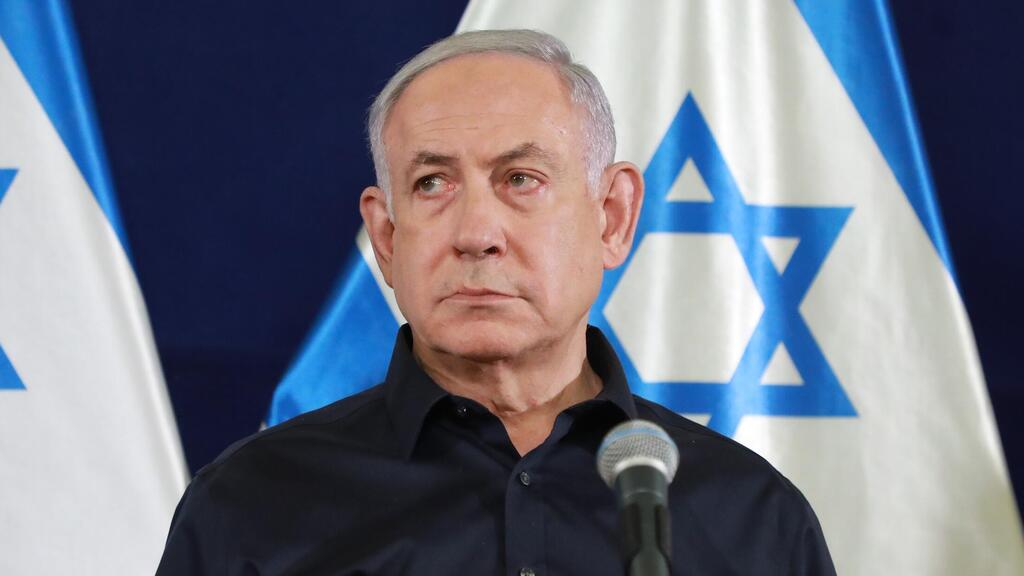 Netanyahu added, "Abbas, who in the past has denied the existence of the Holocaust, today is denying the existence of the Hamas massacre and that's unacceptable."
Opposition leader Yair Lapid said that he "joins Prime Minister Netanyahu's harsh condemnation of the Palestinian Foreign Ministry's abhorrent and false statement. Anyone who denies the massacre makes himself an accomplice to the most terrible crime against the Jewish people since the Holocaust."