A Palestinian man was shot dead after attempting to stab Israeli troops during raids early Monday in east Jerusalem, the Border Police reported.
Security forces said that the undercover unit was searching the village of Aqab for illegal weapons, and planned to search the home Muhammad al-Shaham when he attempted to attack the forces with a knife.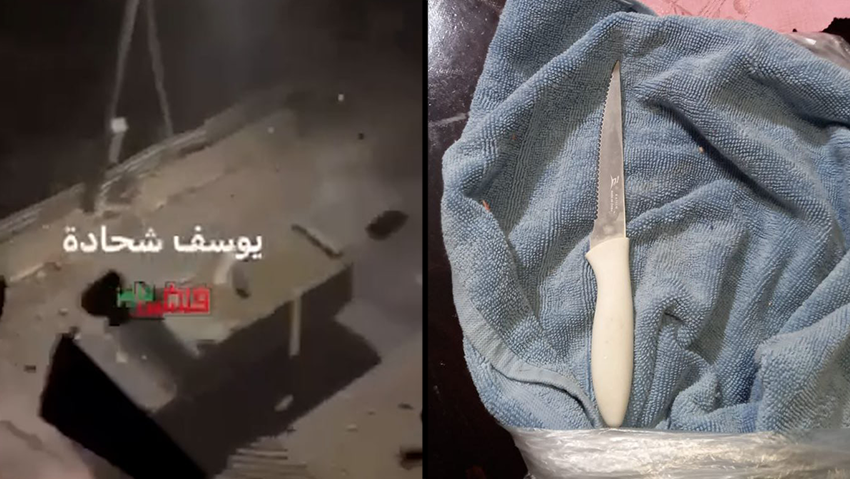 "As the soldiers closed in on the target, the family members came out and began to confront the soldiers, when suddenly the suspect came out holding a knife and tried to stab the soldiers who responded with gunfire - and took him down," the police said.
The assailant then received medical treatment on the spot by the unit's paramedic and was evacuated to a mobile military clinic, where he was later pronounced dead.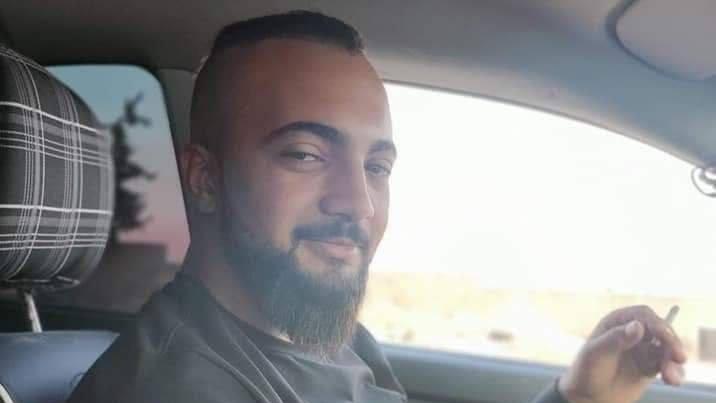 During the raids, Palestinians threw rocks and objects from rooftops towards the troops, as can be seen in the footage released.
Two of the victims were still in serious condition, including a pregnant woman in her 30s and an American Hasiddic Jew. Both are sedated in the intensive care unit at Shaare Zedek Medical Center. Hospital officials said they were no longer in a life-threatening condition.
The women was rushed to an emergency cesarean operation, to deliver her baby in only the 26th week of gestation.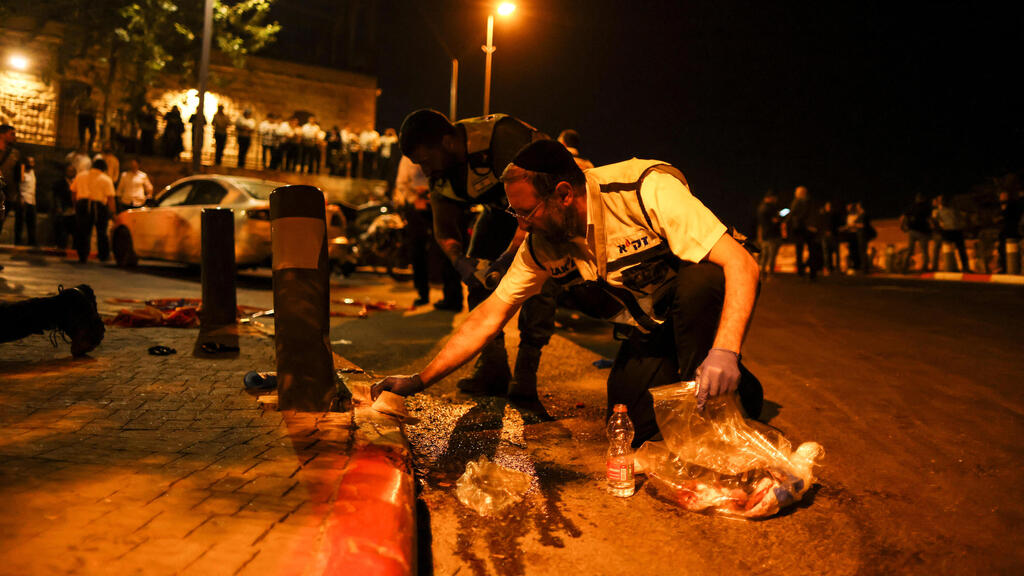 The police was still investigating where Sidawi was in hiding in the hours between carrying out the terror attack and turning himself in.
On Monday morning, Sidawi was taken for interrogation by the Shin Bet, who will investigate where he obtained his firearm and whether he was a member of a terrorist network.