"For 25 long years, my grandmother Nahama's story has never allowed me peace. In fact, I've grown up with it, and since then I haven't found solace in the thought that my grandmother's sister is buried in the courtyard of a house in Poland with no grave for me to visit and pay my respects. For the past two years, I've been trying to uncover the whereabouts of her sister's burial place and fulfill my grandmother's oath to bring her to rest in an Israeli grave."
This is the story told by Moshe Rotshtein, the grandson of Nahama Goldkorn-Rotshtein, who is currently fulfilling the last request of her sister, Rivka Goldkorn, his grandmother's sister. During the Holocaust, Rivka died from starvation in a bunker where she and her sister had hidden for two years with nine other Jews in a remote Polish village. Three days before her death, she made her sister promise not to leave her bones in the bunker and to bring her to her final resting place in Israel. While on her deathbed, Nahama passed this oath to her grandson Moshe, who is now working diligently to fulfill this historic vow.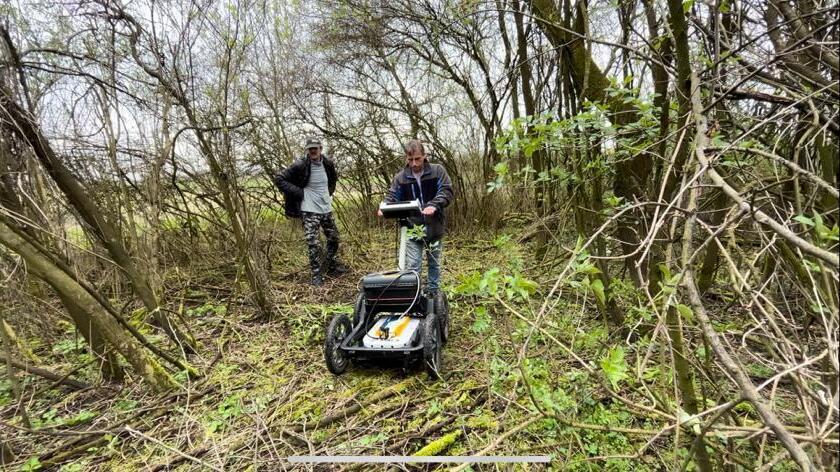 The chilling tale begins in 1942 when two Jewish families, the Kleisteins and the Goldkorns, from the Polish town of Pilz, fled to the woods. They journeyed nearly 100 kilometers until they encountered a Polish farmer named Kishel in the village of Krasuvits, near the town of Olkusz in southern Poland, about an hour and a half drive from Krakow. The farmer agreed to hide them in his yard, where they dug a small bunker, one meter in height and two meters in width.
"We couldn't stand up in the bunker, only sit. We had to stack our legs on top of each other due to the tight space. We received food a few times a week by giving the farmer money and possessions, and he brought us meager rations. We were on the brink of starvation. We felt that we were about to die of hunger. We called the farmer to see our condition, and he indeed took pity on us and lowered water mixed with a bit of flour and salt into the bunker," according to Nahama's testimony.
In the harsh winter of 1943, a terrible frost gripped the land. Eleven Jews in the bunker survived solely on snow and rainwater. "On a Tuesday," Nahama recalled, "I suddenly heard the faint voice of my sister, Rivka. She said to me, 'My dear sister, today is Tuesday, and on Saturday, I am departing from this world. I have one request of you: Do not leave my bones in the bunker. Bring me to an Israeli grave.'"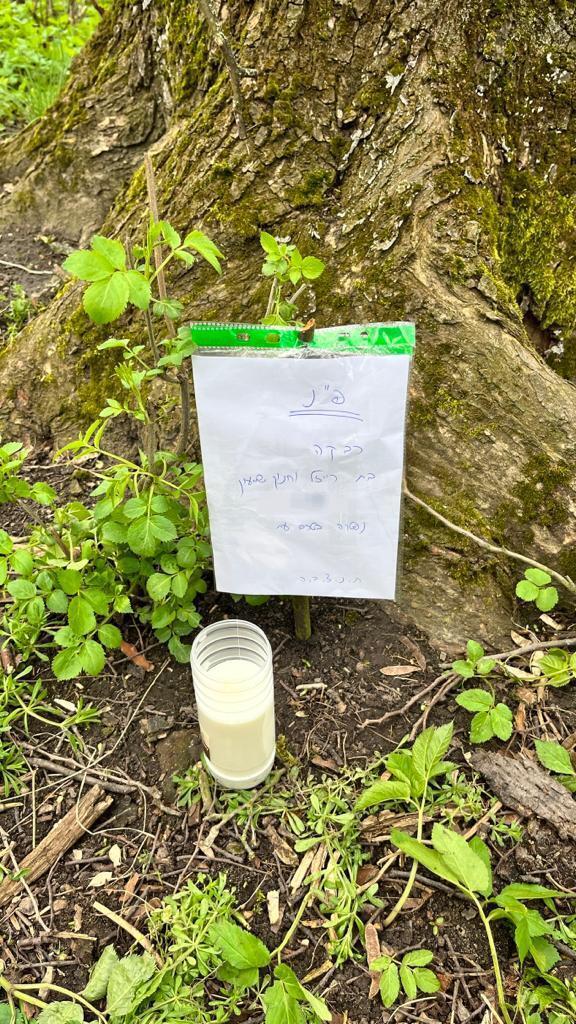 And indeed, as she foretold, Rivka died that Saturday. In a handwritten testimony at Yad Vashem, Nahama recorded that her sister perished from starvation. They buried her in the yard not far from the bunker. Nahama, whose husband was murdered in the Holocaust, immigrated to Israel in 1950 and started a new family. However, throughout the years, she never forgot her vow to her sister. Twenty-five years ago, while on her deathbed, she recounted the story of the oath for the first time and passed it on to her grandchildren.
Years passed, and each family member returned to their personal pursuits, except for one grandson, Moshe, who could not find peace because of that oath. He carried the burden of the promise for years until he crossed paths with Meir Bulka, a fellow researcher at Bar-Ilan University and the director of J-nerations, an organization dedicated to preserving Jewish heritage in Poland.
"Simply from hearing the story, I couldn't refuse his request to find Rivka's grave," Bulka recounted. Recently, Bulka embarked on a search for the grave, enlisting the help of a professional company with underground radar technology. They successfully located both the bunker and Rivka's burial place, including the remnants of her bones. Bulka became the first person in 80 years to light a candle in her memory on her grave, which had gone unvisited by any Jew for eight decades.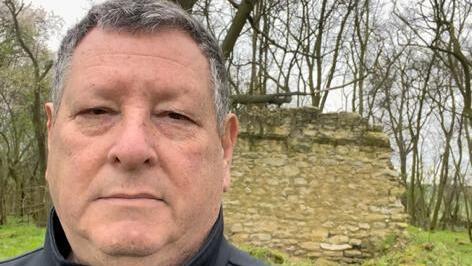 Bulka said that, during the investigation, he located a 95-year-old Holocaust survivor who had survived in that very bunker. "He is still alive and resides in Jerusalem. He provided me with several clues about where she was buried in the yard and sketched the location for me. We traveled there, used radar and found it," he said.
Currently, Bulka and Moshe are navigating a complex process of obtaining death certificates based on the testimony of the Holocaust survivor who is still alive. Following this, they plan to engage a Polish funeral home and a specialized company to identify and repatriate Rivka's remains to be buried in Israel. Given the lengthy and costly nature of this process, the family is appealing to the public to raise funds for the repatriation of Rivka's remains.
"I was overjoyed when Bulka informed me that he had located the bunker where they hid and where Rivka, may her memory be a blessing, was buried. Of course, I emptied my pockets immediately, and now I'm trying to raise funds so that we can bring her to her final resting place in Israel. The bureaucracy in Poland is challenging, and this is a lengthy and expensive process, but I am determined to fulfill these last wishes and oaths," Moshe Rotshtein concluded. "In my opinion, this site could become a heritage site for the Polish family that saved Jews during the Holocaust and also a memorial site for the crimes of the Nazis. I very much hope that the authorities in Poland will take an interest in this case, but above all, it's important to me that we bring Rivka, may her memory be a blessing, to her final resting place in Israel. This is my life's mission."