Israeli security forces said they had killed a suspected terrorist in Nablus on Tuesday, after laying siege to his home.
Palestinians say two others were killed and dozens more were wounded in clashes.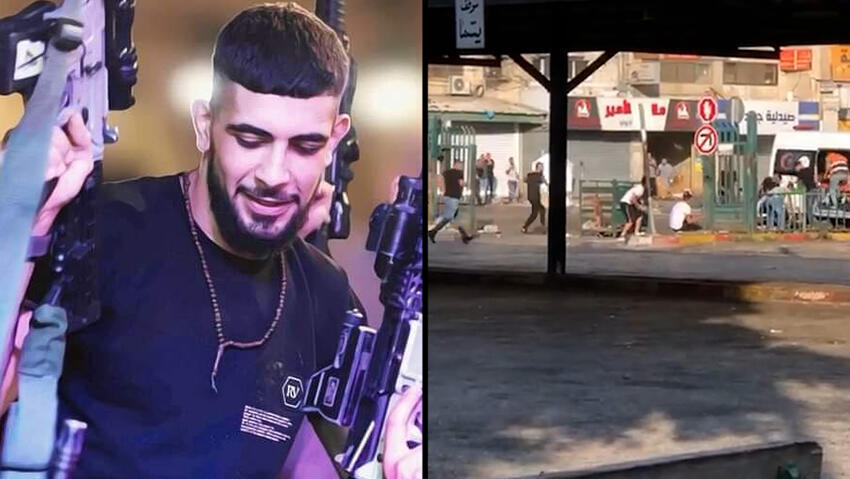 Ibrahim al-Nablusi was suspected of carrying shooting attacks against Israelis in the West Bank, along with three other men who were
killed by troops last February
.
Following intelligence provided by the Shin Bet about his location, al-Nablusi's house was surrounded by troops in the early morning hours, firing missiles at the structure, including one that destroyed it.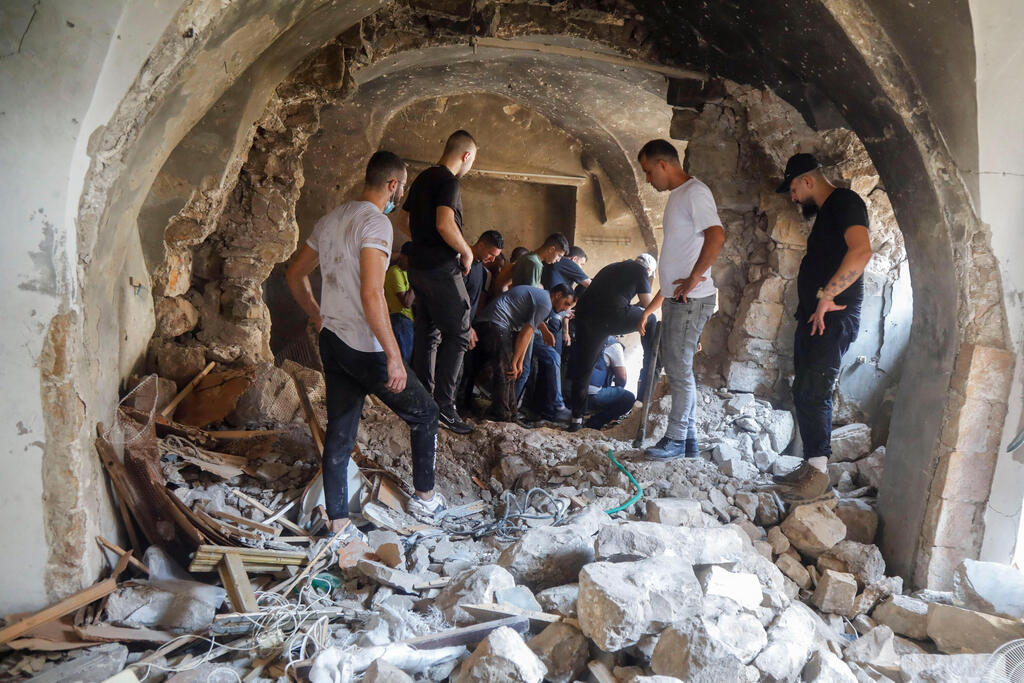 The military said al-Nablusi was first to open fire at the force which then strengthened its choke hold.
In a post on social media, the suspected terrorist said he was surrounded. "I love you and I am going to die as a martyr, friends," al Ibrahim said in the message he recorded during the 3-hour siege. "I love my mother. look after the homeland. Don't put down your guns." He said.
Nablus Governor Ibrahim Ramadan announced a city wide strike, in response to the Israeli action and the local hospital called on residents to donate blood.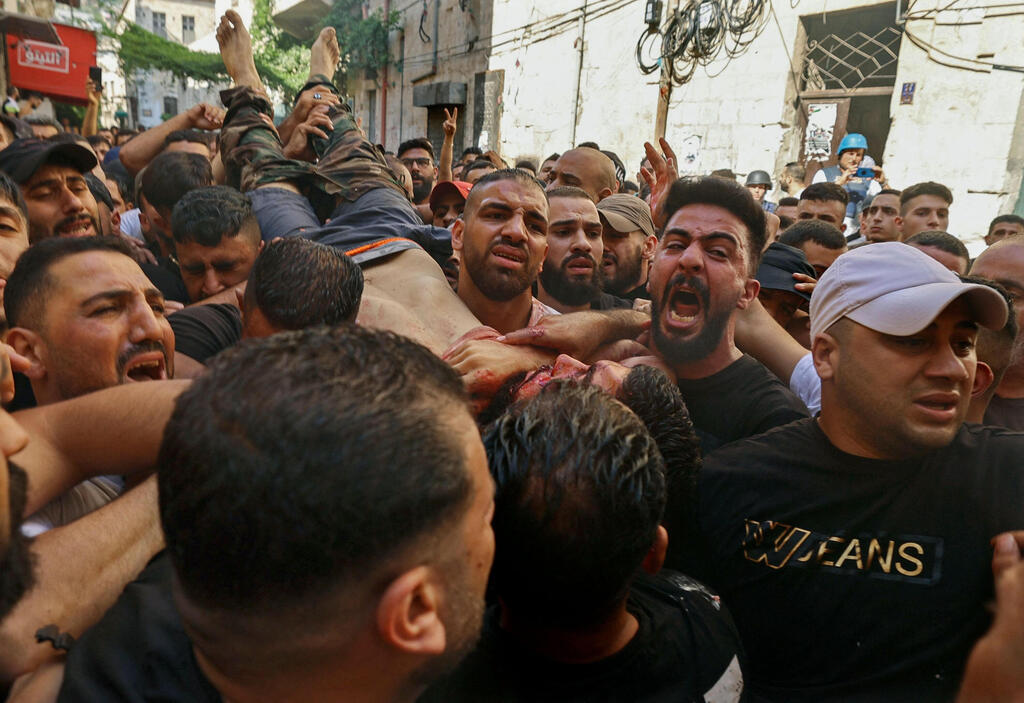 His body was taken by the crowed and carried through the city street.
Al-Nablusi, who was not affiliated with any terror organization, escaped during that altercation and security forces have been attempting to locate and apprehend him ever since.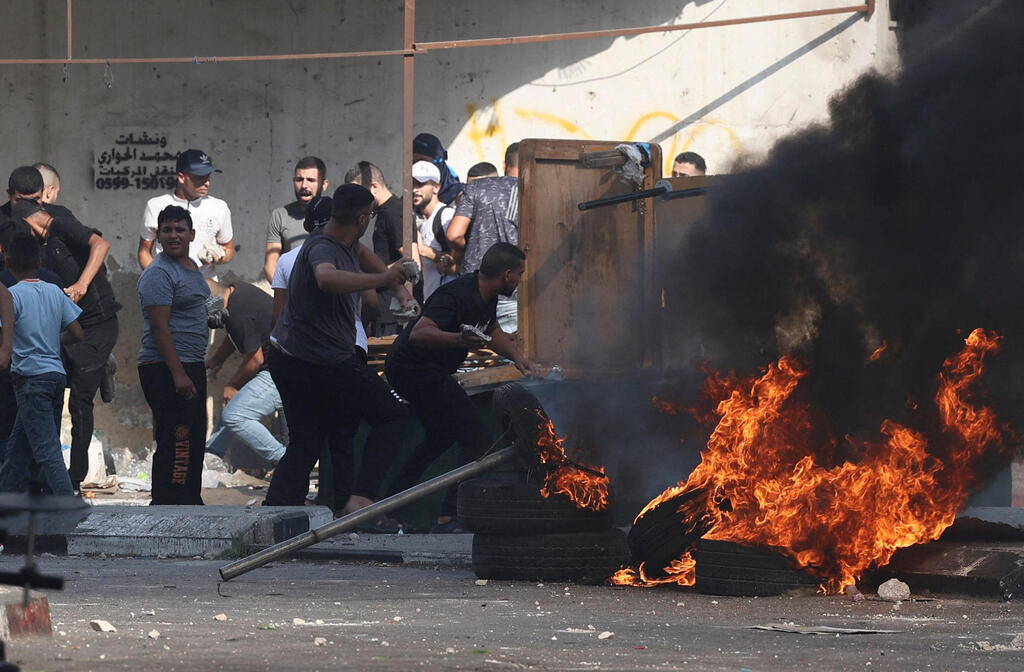 An attempt to arrest him in Nablus last month, included an armed confrontation. At least four Palestinians were killed and others injured
in the exchanges
of fire with troops.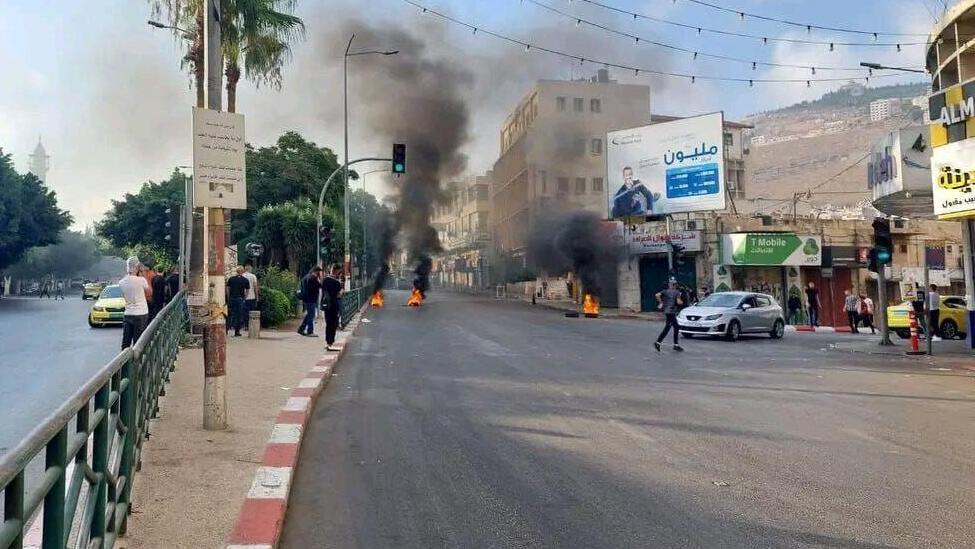 Then, troops surrounded three buildings where suspects were barricaded in a three hour siege. In the battle that ensued, the force fired missiles at one of the structures, destroying it.
Days after the killing of al-Nablusi's cohorts, terrorists opened fire at an IDF position at the entrance to Nablus. Troops returned fire wounding some of the attackers.