Prime Minister Benjamin Netanyahu left Israel on Sunday night for a week-long state visit to the United States, where he'll be meeting with U.S. President Joe Biden on Wednesday at the InterContinental Hotel in New York, and give an address at the United Nations General Assembly on Friday.
During his visit, Netanyahu also will meet with Ukrainian President Volodymyr Zelensky for the first time since the outbreak of war in Ukraine and with Turkish President Recep Tayyip Erdogan for the first time in seven years.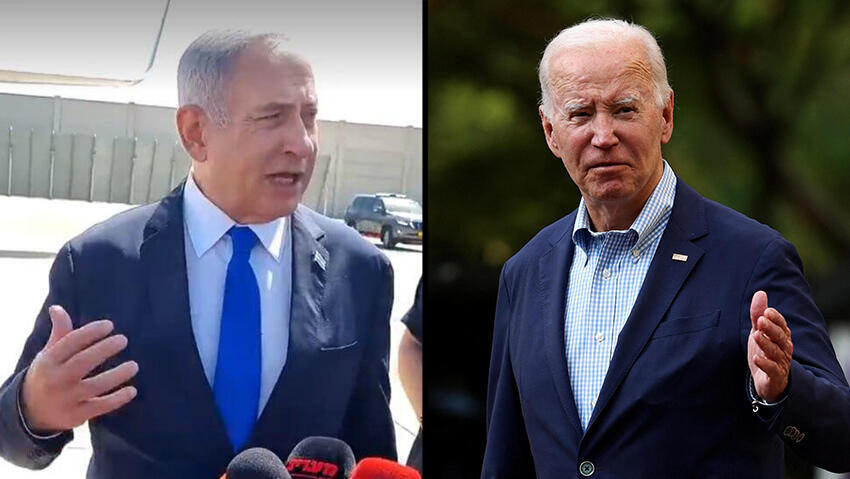 Netanyahu's visit to the U.S. will begin with a visit to Silicon Valley, where he'll meet with X (formally Twitter) CEO
Elon Musk
and discuss artificial intelligence technology.
His schedule also includes meetings with German Chancellor Olaf Scholz following the agreement to the Arrow 3 missile defense system to Germany, and with South Korean President Yoo Suk Yeol.
Netanyahu's first in-person address in the UN in five years
Netanyahu's address at the UN General Assembly will be his first in-person speech there since 2018. In 2019, then-Foreign Minister Israel Katz delivered the speech, a year later Netanyahu sent a recorded address due to the COVID-19 pandemic. In 2021, then-Prime Minister Naftali Bennett delivered the speech, and last year, then-Prime Minister Yair Lapid addressed the UN.
The Israeli delegation to the UN succeeded in convincing the UN secretary-general to allocate to Netanyahu a closed discussion room inside the UN building for his meetings due to security reasons – including those with Zelensky, Erdogan, Scholz, Yoo Suk Yeol, and UN Secretary-General Antonio Guterres.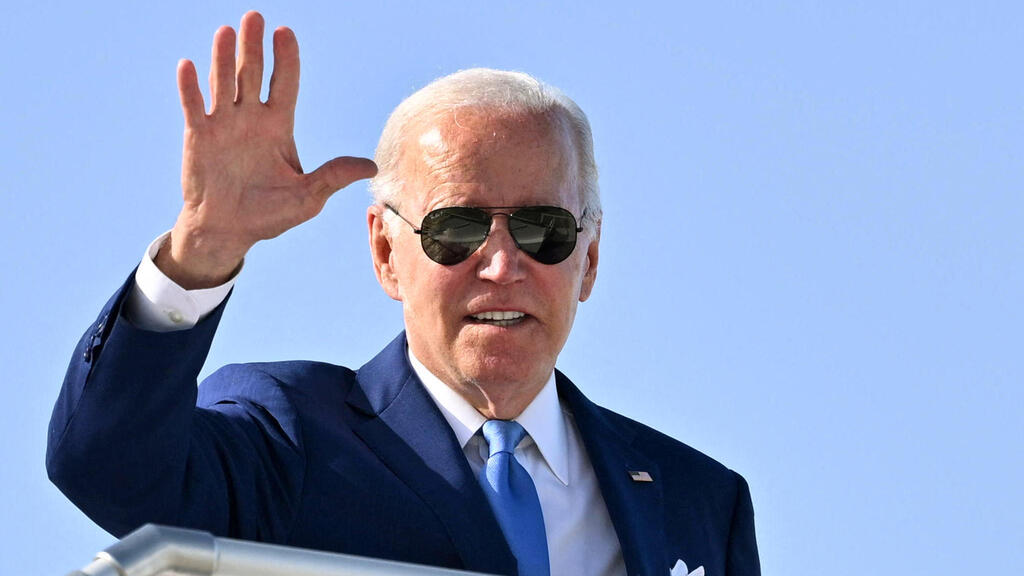 National Security Advisor Jake Sullivan said on Rosh Hashana that in his conversation with Netanyahu, Biden will focus on "the shared democratic values between the United States and Israel and a vision for a more stable and prosperous and integrated region." Sullivan also said that both leaders would discuss plans to take action against the Iranian threat.
It's no secret that Netanyahu wanted to meet with Biden at the White House to present business as usual after nine months as prime minister, and the White House debated whether to grant Netanyahu's request.
According to sources close to Netanyahu, the White House offered dates for a meeting in the Oval Office this week, but they didn't work out for technical reasons, so it was agreed that the meeting would take place in New York, and Netanyahu would be invited to the White House before the end of the year.
"That's false," a senior U.S. official said Sunday. "We didn't provide Netanyahu with dates for a meeting at the White House. It's true that some of Biden's advisors suggested he be invited by the end of the year, but no date was set, and it hasn't been officially announced."
American officials added that the concern about protests by Israelis outside the White House and holding a meeting at this time, shortly after the dramatic debate on the reasonableness clause in the Israeli Supreme Court, isn't wise. "If the meeting in New York goes well, perhaps they'll have another one at the White House at a later date," one official added.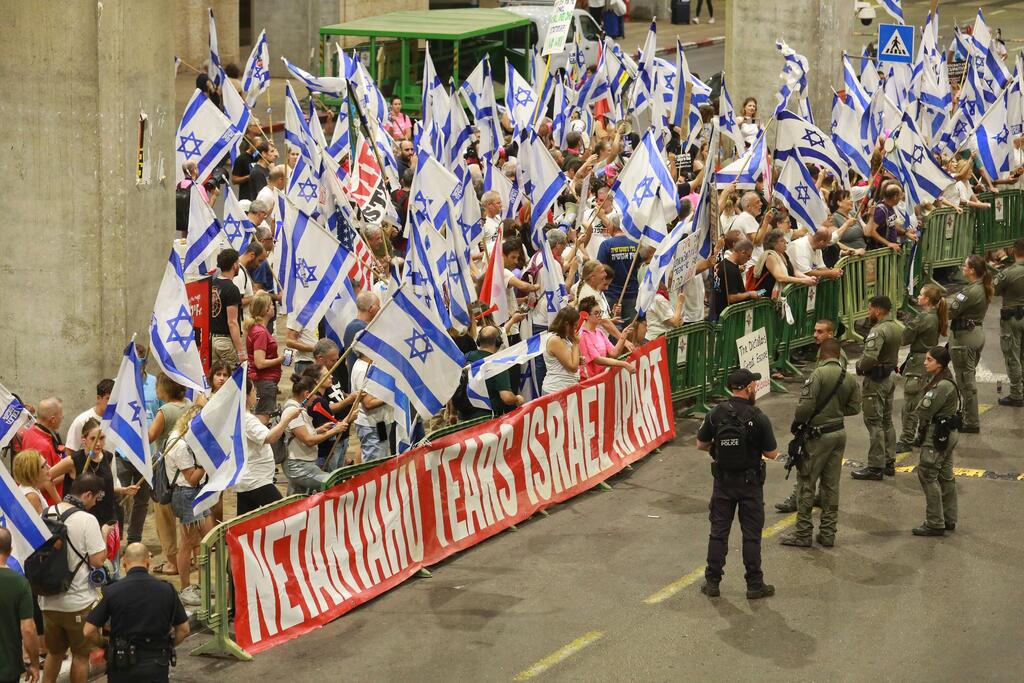 Protest organizations against the judicial overhaul are planning a big demonstration against Netanyahu during his visit to the U.S. The organizers are planning large-scale protests to take place wherever the prime minister is headed. "We're planning to protest by sea, air, and land," protesters said.
For the first time since the start of the protest, significant efforts have been made to recruit American Jewry to protest against Netanyahu. On Friday, protest organizations said they plan to hold the largest protest ever seen outside of Israel, which will take place in front of the UN building during the prime minister's speech.
Path to normalization with Saudi Arabia?
This trip is very important for Netanyahu from several angles; at the forefront is his meetings with world leaders.
The most important of them all is with Biden. As attempts to promote a
normalization agreement with Saudi Arabia
continue, it's crucial for Netanyahu to understand whether Biden is fully committed to this issue, because it's a significant gamble as America enters an election year. Biden will need to rely on broad Republican support that hinges on Israeli backing.
An article in the Saudi news outlet Elaph claimed the Saudis decided to suspend talks with Israel on normalization due to an understanding that the Israeli government's current composition won't allow Netanyahu to make concessions to the Palestinians following opposition by ministers Itamar Ben-Gvir and Bezalel Smotrich. If accurate, this means a dramatic turn.
In recent days, it seems the Americans are lowering their expectations of the agreement, and are truly unsure whether it's possible to achieve. A senior American official told Israeli officials that the chances for a breakthrough on the deal with Saudi Arabia have dropped to 40%.
The judicial overhaul also will be discussed in the Biden-Netanyahu meeting. The Americans keep emphasizing to the prime minister that if he wishes for normalization with Saudi Arabia and the expansion of the Abraham Accords he must put out the fire in his own backyard.
On his end, Netanyahu will bring up the Iranian threat. From Netanyahu's perspective, the International Atomic Energy Agency's (IAEA) report that Iran has revoked the visas of three of its experienced inspectors is important and serves the Israeli message.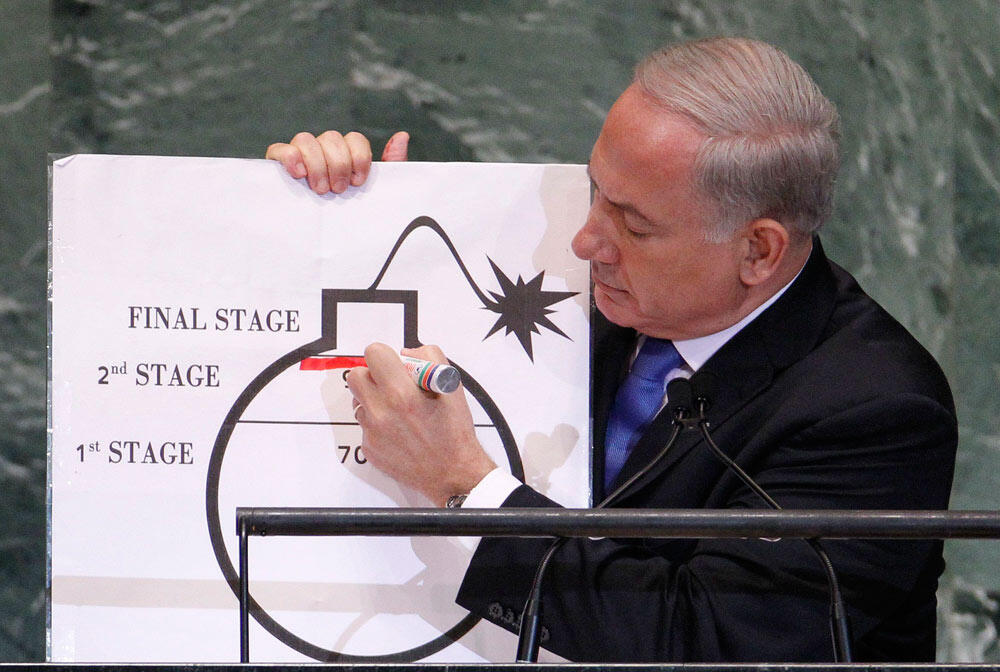 "Israel is not surprised by Iran's actions, which prove it's violating all of its commitments to the international community and intends on arming itself with nuclear weapons," the Prime Minister's Office said in response.
Netanyahu will try to coordinate with Biden regarding the steps to be taken against Iran in light of its violations focusing on deterrence. However, during his visit to the UN, Netanyahu might discover the world isn't really interested in Iran. The international community is primarily focused on the war in Ukraine and the climate crisis.
Another issue that will likely come up in Netanyahu's talk with Biden is Israel's joining to the U.S Visa Waiver Program. Biden, who initiated the move in his meeting with Bennett in 2021, will likely update Netanyahu on the prospect of Israel's official entrance to the program. If all goes well, an official announcement is expected by the end of the month.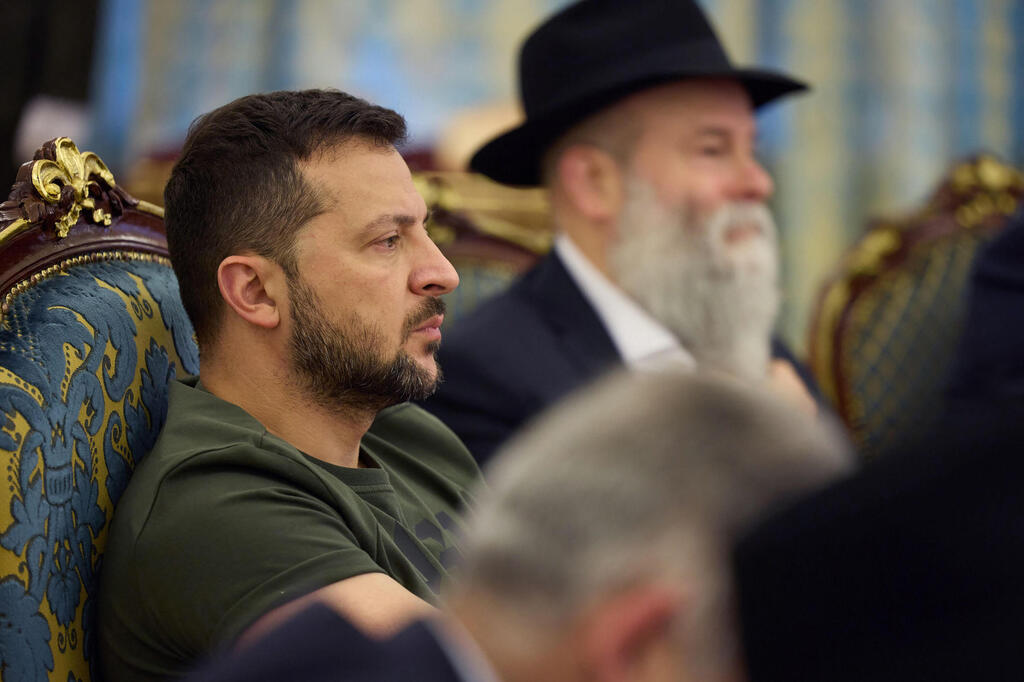 Netanyahu's meetings with Zelensky and Erdogan are also significant. Netanyahu hasn't met with Zelensky since the outbreak of the war more than a year and a half ago. The Ukrainians are angry and disappointed with Israel, as they expected Israel to support them by sending anti-missile defense systems. Netanyahu will need to pacify Zelensky's anger and, more importantly, prove to him that Israel is willing to change its approach and stand by Ukraine.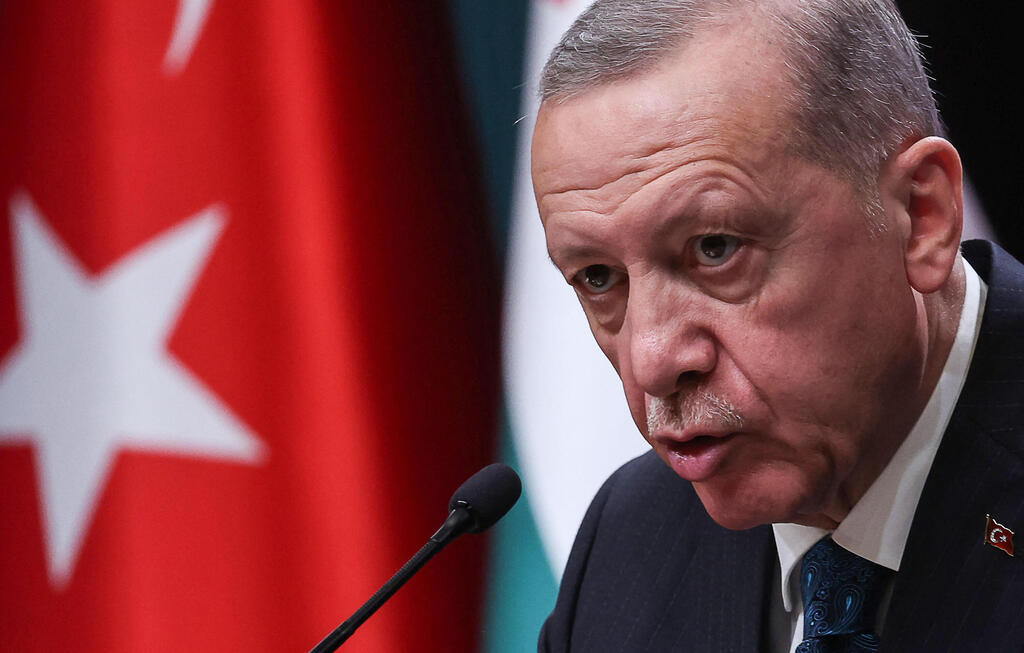 For Erdogan, this will be his first meeting with Netanyahu since 2016. Erdogan has been suspicious of Netanyahu and previously said Israel and Turkey's relations were weak because of him. However, since Netanyahu's victory in the recent election, Erdogan has given him a chance.
This meeting will set the tone for the future relations between the two countries. Erdogan would be pleased should Netanyahu tell him Israel is willing to transfer Israeli gas to Turkey as part of regional energy agreements.
Netanyahu's meetings with the leaders of Germany and South Korea are also important, especially since his meeting with Scholz comes at a crucial time following the agreement to sell the Arrow 3 system to Germany at a cost of about 14 billion shekels, with American approval.