An Iranian instillation described as a "research center," that caught fire on Monday, is a missile storage facility for the Revolutionary Guard Corps, satellite pictures revealed on Thursday.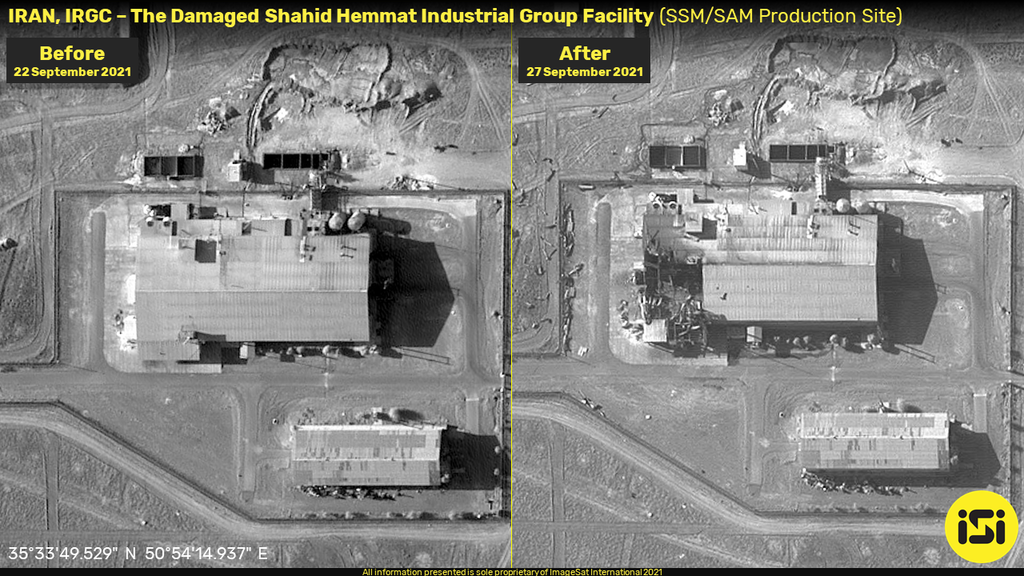 "With the efforts of the firefighters of this center, the fire was contained and the injured were taken to the hospital," a statement issued by the Revolutionary Guards said.
No reason for the fire in the facility was announced and it was not reported by local media.
The Guard said the fire erupted in a warehouse at what it described as a "research self-sufficiency center," which is on the
United States list of sanctioned companies
since 2017, after the administration claimed it was " "researching and developing ballistic missiles."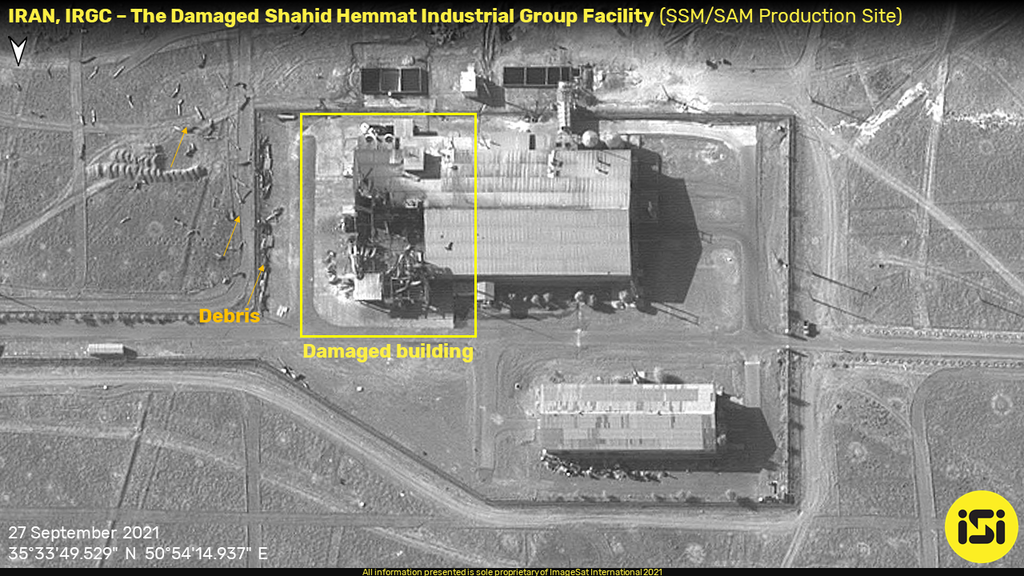 Other missile sites in Iran had suffered from fires, the most fatal occurred in 2011 when 17 people died in an explosion, including the Revolutionary Guards' chief of the missile development program, Hassan Tehrani Moghaddam.
The event was initially described as an accident but it was later revealed that the authorities believed it was carried out by Israeli intelligence operatives.
Monday's fire comes after a string of explosions, mishaps and sabotage in Iranian military instillations over the past year.
Prominent among them was the devastating fire at the Natanz uranium enrichment plant in July 2020, and again
last April causing damage
and disrupting production.
Iran accused Israel of responsibility
for both incidents. Following the April event which cut electric power from the enrichment plant, Tehran announced it would be increasing uranium production to 60%, nearly the level needed to produce a nuclear weapon.
https://www.ynetnews.com/article/rkht7i1vf
https://www.ynetnews.com/articles/0,7340,L-4147161,00.html