Gaza Strip terrorist factions Wednesday evening fired yet another heavy barrage of rockets into southern and central Israel, including the Tel Aviv metropolitan area, as Arab media reports suggest Egyptian mediators have successfully managed to strike a truce between the warring sides.
In a direct hit on a home in Sderot, one person sustained very minor injuries. Meanwhile, the police reported that a rocket hit near two homes in Ashkelon that were damaged by the blast. There were no reported injuries there, and sappers were called to the scene.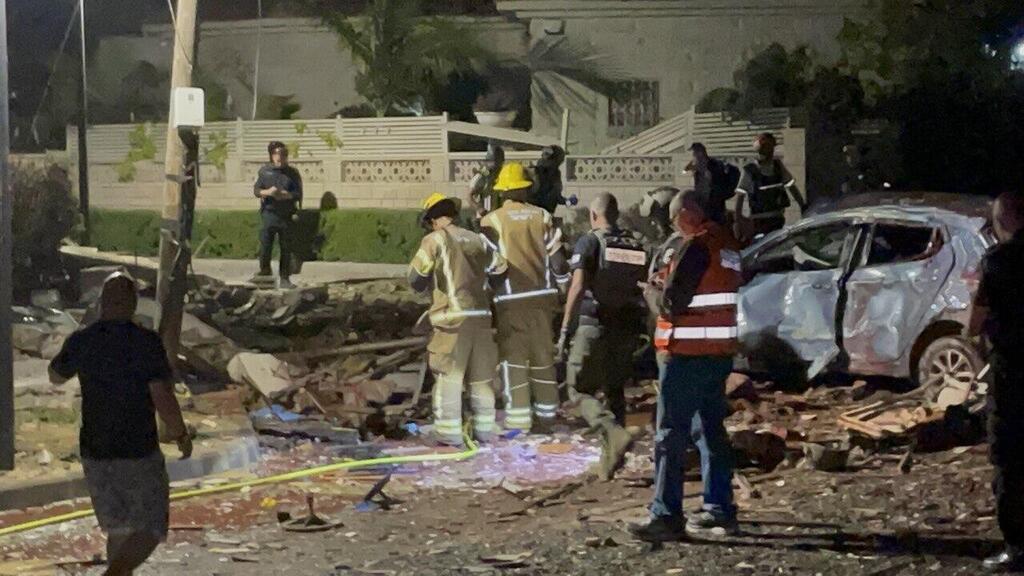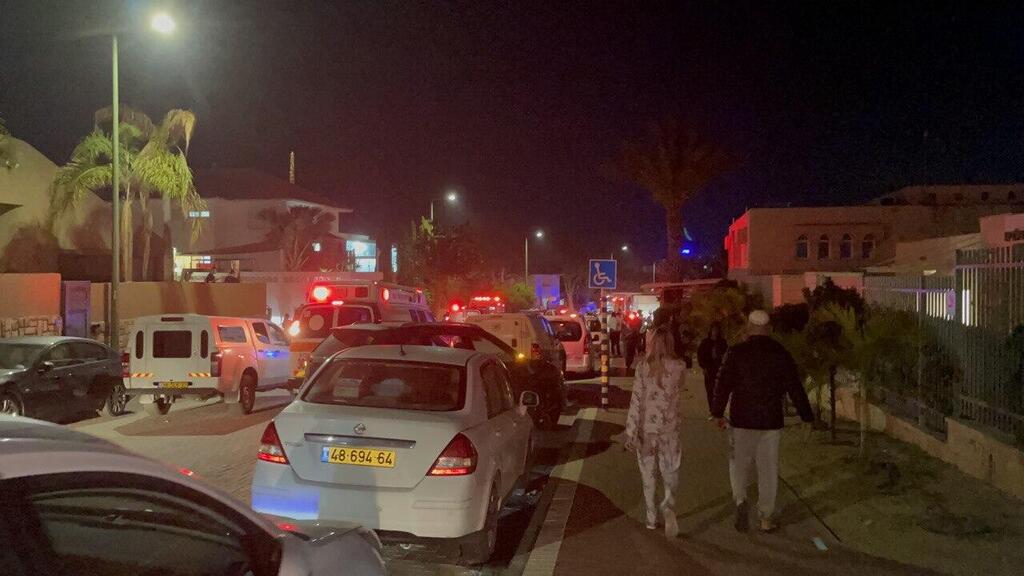 "The police are calling on the public to stay close to shelters, listen to police and Home Front Command instructions, and avoid coming to the scene", a statement said.
Earlier Wednesday, Prime Minister Benjamin Netanyahu delivered
a stern warning
to the Iranian-backed Islamic Jihad as the IDF continued to pummel terrorist targets in the Palestinian enclave.
"We are still in the midst of the conflict. Our forces are currently hitting targets in the Gaza Strip with great force and the terrorist organizations are paying a heavy price. Anyone who harms us will pay the price," he said during a televised press conference.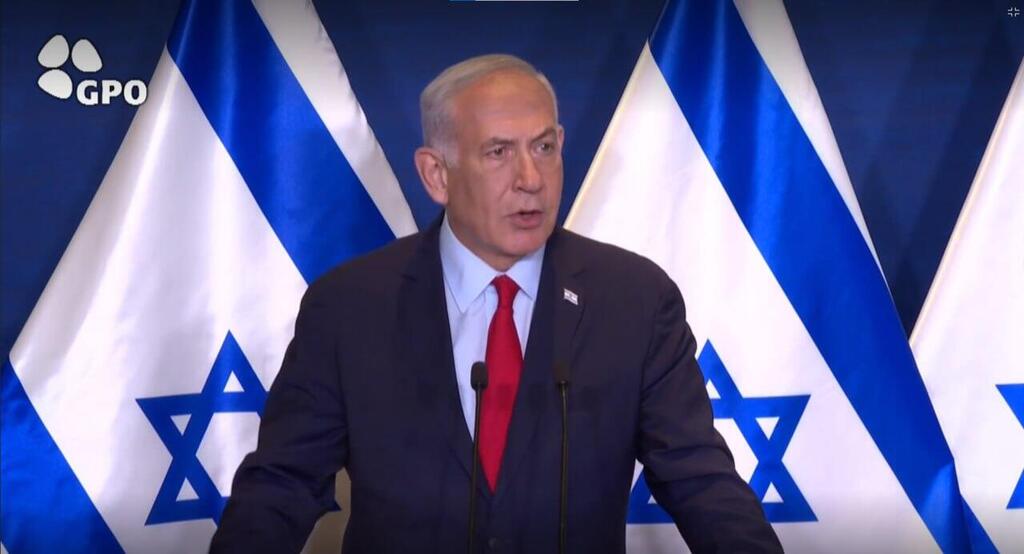 Defense Minister Yoav Gallant was equally determined in his statement, stating that the military operation might continue for a long period and potentially expand to other fronts.
"We are prepared to continue to act against Gaza and against any other party that dares to challenge us or make other threats that could develop. Our response from last night - we can duplicate it to other places, in any sector and in any target that poses a threat to us," he said.
Israel and Islamic Jihad have been locked in a cross-border standoff since overnight Tuesday when the IDF struck the homes of three of the terror group's most senior commanders, killing all three.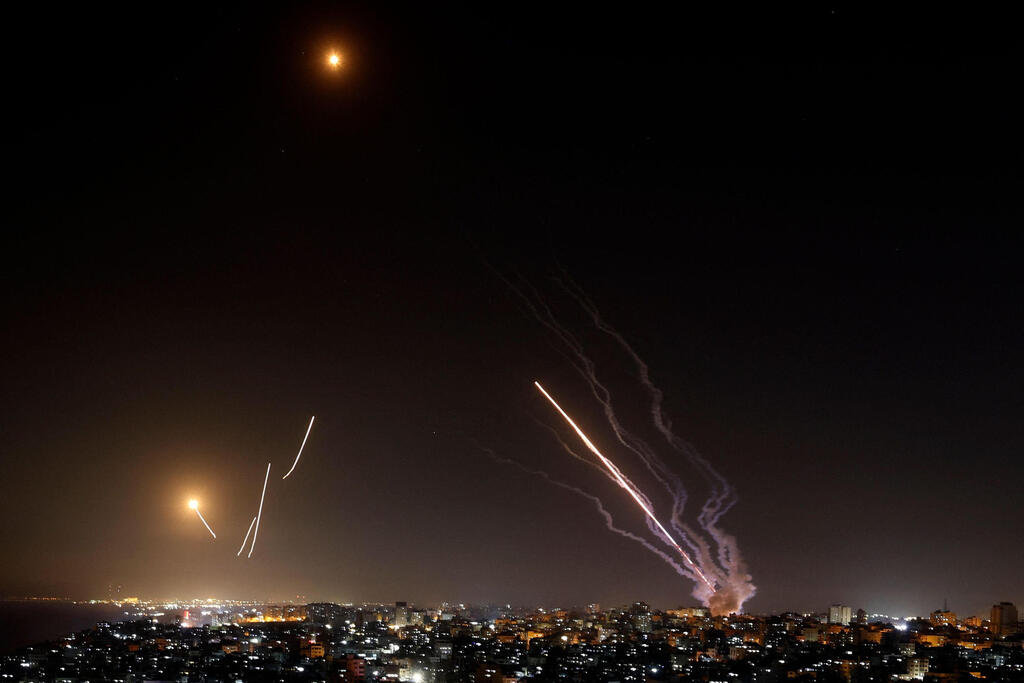 The joint airstrikes came a week after Islamic Jihad fired over 100 rockets from Gaza into southern Israel following the death of a hunger-striking Islamic Jihad operative in Israeli prison.
Around 7:30pm dozens of rockets were fired into southern and central Israel in one of the heaviest volleys yet since Israel launched its military operation in Gaza. Three rockets were fired toward Tel Aviv - one was shot down by the Iron Dome missile defense system and the other two crashed into the sea.
A residential home in the southern city of Netivot took a direct hit from a rocket. The homeowner was in the bomb shelter at the time and was not injured. A yeshiva building in the city was also damaged by shrapnel during the same rocket volley. There were no reports of casualties.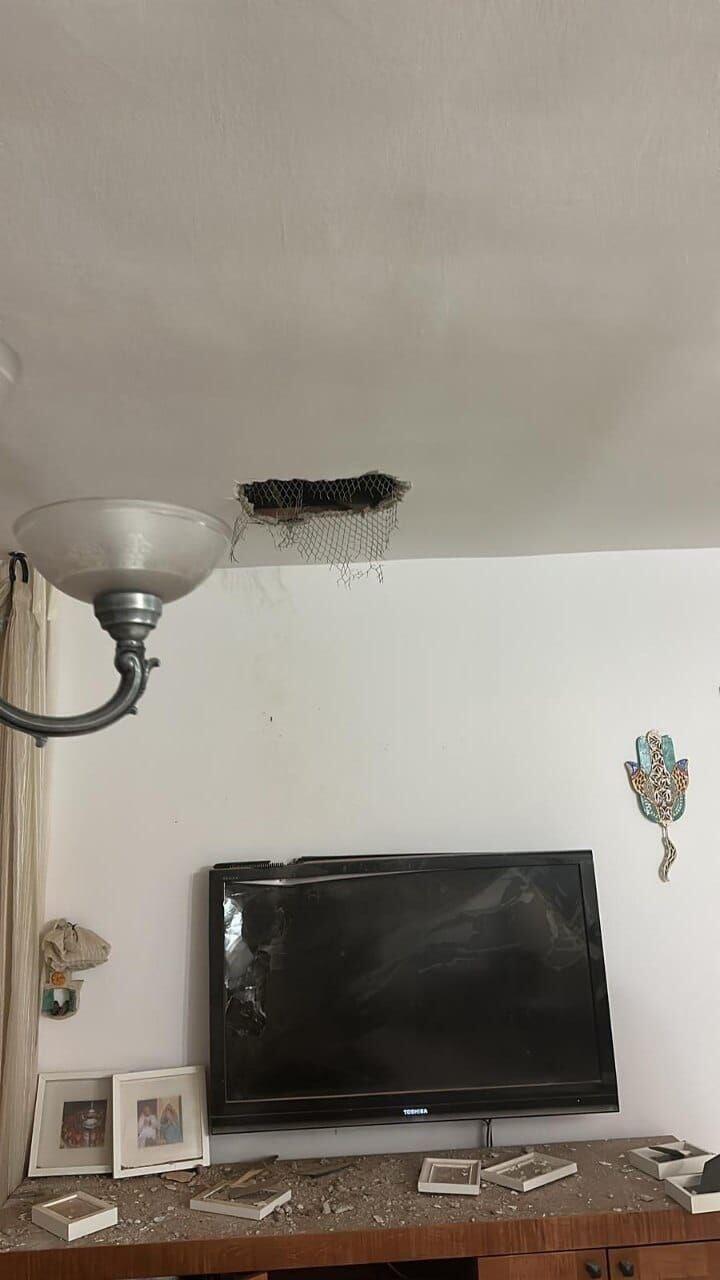 The Magen David Adom ambulance service reported that a 55-year-old man was lightly injured when he slipped and fell on the way to the bomb shelter. Another two people suffered from shock in Be'er Sheva and Ashkelon.
The IDF launched a fresh series of strikes on targets across the Gaza Strip in response. According to the Palestinians, Israeli fighter jets attacked in the Sheikh Zayed region in northern Gaza, as well as in southern Gaza City.
Earlier, a senior Israeli official told Ynet that a cease-fire between Jerusalem and Islamic Jihad was likely a matter of hours.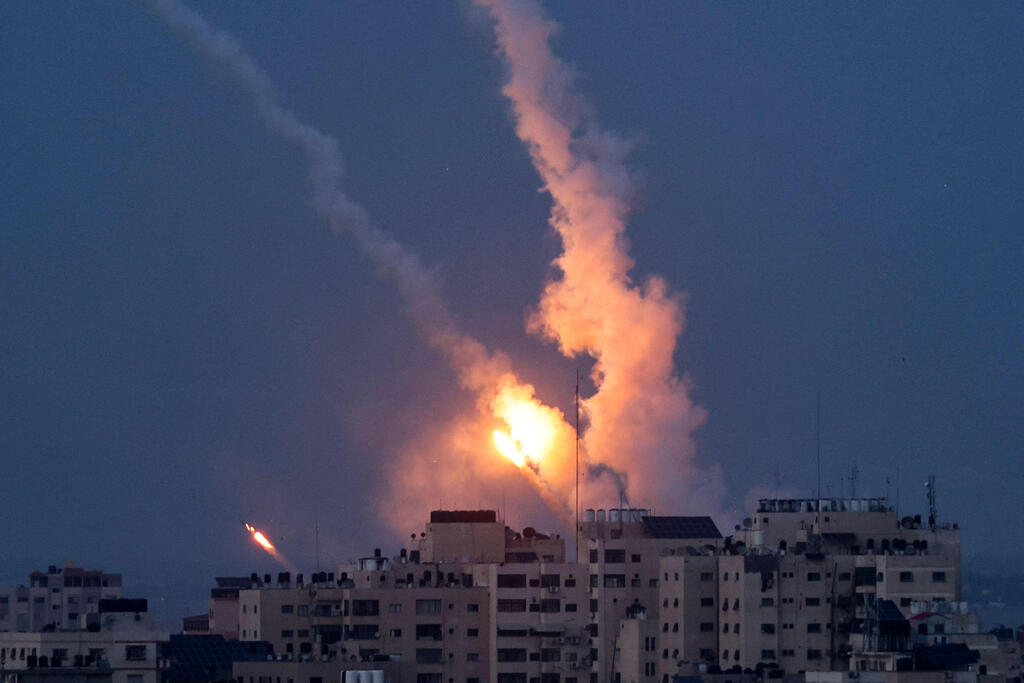 "There are talks but nothing is sealed yet. We are checking the credibility of things and want to make sure that [Islamic] Jihad will not carry out a final act to show that it had the last word," the source said. There is still no final decision because we want to examine the Egyptian proposal."
Prime Minister Benjamin Netanyahu and Defense Minister Yoav Gallant were holding a security assessment in Tel Aviv alongside IDF Chief Lt.-Gen. Herzi Halevi, National Security Adviser Tzachi Hanegbi and the Prime Minister's Military Secretary Brig. Gen. Avi Gil to discuss the details of a potential cease-fire.
Despite reports of an impending truce, rockets sirens wailed in dozens of cities, towns and communities across Israel as Islamic Jihad launched one of its heaviest salvos of the current campaign. The Iron Dome missile defense system was activated.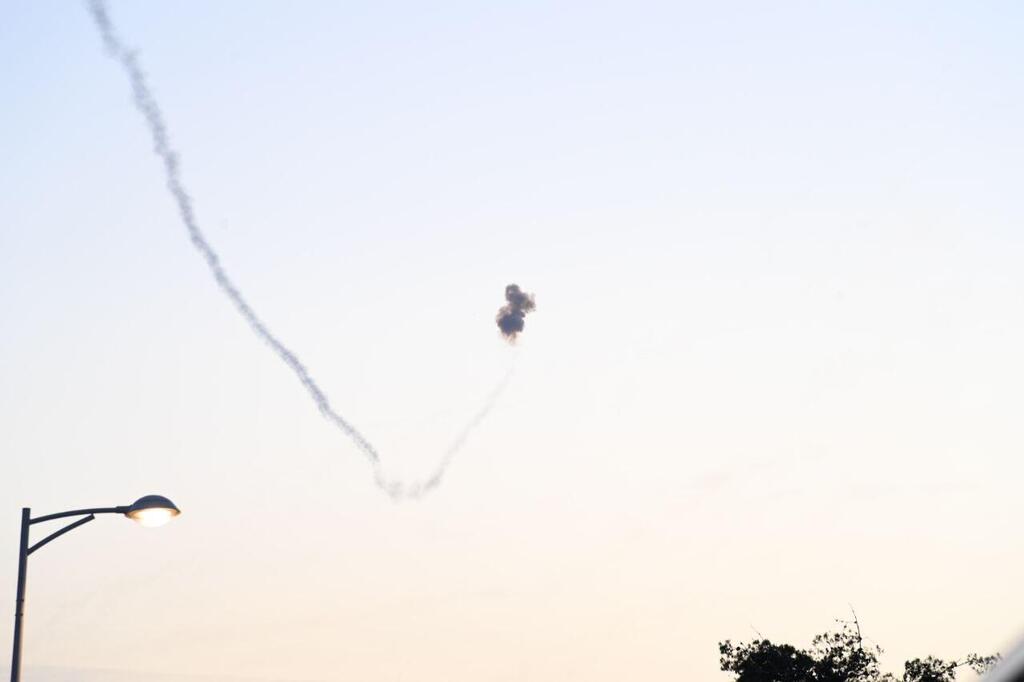 Mayor Alon Davidi, whose city of Sderot bore much of the brunt since fighting began and in last week's bout of cross-border fighting, was skeptical of the reports and urged Israelis to remain vigilant.
"We are currently waiting like everyone else. The situation is still complex, and based on past experience, things can continue or they can stop," he said. "We will wait patiently, and the most important thing is to remain vigilant."
Regarding the cease-fire negotiations, Davidi did not express a specific position but emphasized that "the Prime Minister has our full support for any decision or action he wishes to take in order to remove the threat from us."
Earlier on Wednesday, the IDF announced that it made its first use of the David's Sling missile defense system to intercept a rocket from the Gaza Strip aimed at Tel Aviv in the afternoon.
The system, formerly known as Magic Want, was first integrated into the Israeli Air Force air defense apparatus in 2016 and was declared operational six years ago. Ynet has learned that one David's Sling interceptor was fired at a rocket targeting Tel Aviv around 2pm Wednesday.
This was the first successful operational use of the system, after unsuccessful attempts in 2018 to intercept rockets fired from Syria. David's Sling interceptors reportedly cost and estimated million dollars each.
The system is designed to deal with significant threats such as heavy rockets and ballistic missiles in the layer between Iron Dome (which tackles short-range threats such as mortars, Qassams and grads) and the Arrow 2 and Arrow 3 systems, designed against long-range missiles, mainly from Iran, that move outside the atmosphere.
Last month, Finland announced one day after joining NATO
it will purchase the David's Sling system from Israel
for $345 million, stating that additional purchase of the system will be made in the future for another $236 million. The Finnish statement noted that the deal requires approval from the U.S. government, as the system was developed in cooperation with U.S. defense contractor Raytheon.
Meanwhile, the IDF reported that some
270 rockets have been fired from the Gaza Strip into Israel
since noon as of 4pm, but 65 of which fell short of the border or crashed into the sea. Sixty-two rockets were intercepted by the Iron Dome missile defense system and three fell in populated areas.
On the other side, the Israeli military struck 53 targets across the Palestinian enclave. The Palestinians reported that at least 20 Palestinians were killed and another 42 injured since Israel launched Operation Shield and Arrow overnight Tuesday.
Meanwhile, a spokesperson for Islamic Jihad said that Egypt has begun contact with Palestinians and Israelis to secure a truce in Gaza. Simultaneously, reports on Egypt's news TV channel say that Egypt is calling for an immediate cease-fire between Israel and Palestinians. An Israeli defense official confirmed the report to Ynet.
Due to the security situation, Israel's Home Front Command extended the declared emergency situation until Friday at 2pm.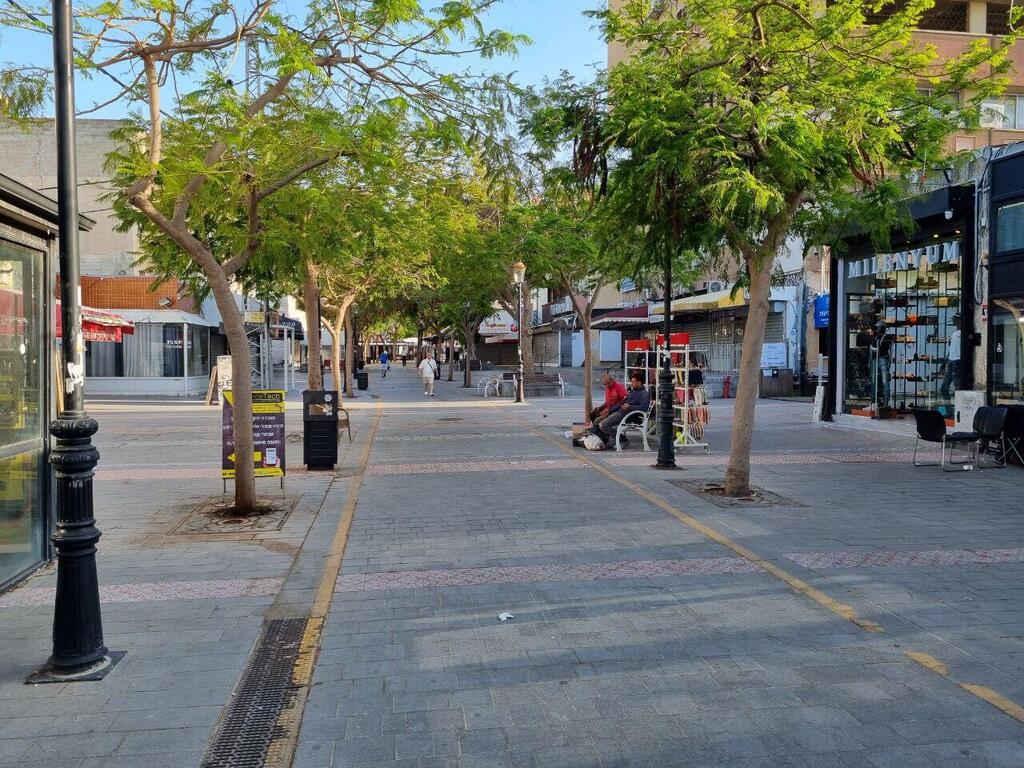 In the Gaza Strip border area, the Negev, and the Lakhish Regional Council, educational institutions will be shuttered, outdoor gatherings will be limited to no more than 10 people and up to 100 indoors, and beaches will remain closed to the public.
In addition, workplaces that have access to a protected area can return to normal activity. In the rest of the country, regular activities are allowed without restrictions.
First published: 20:00, 05.10.23