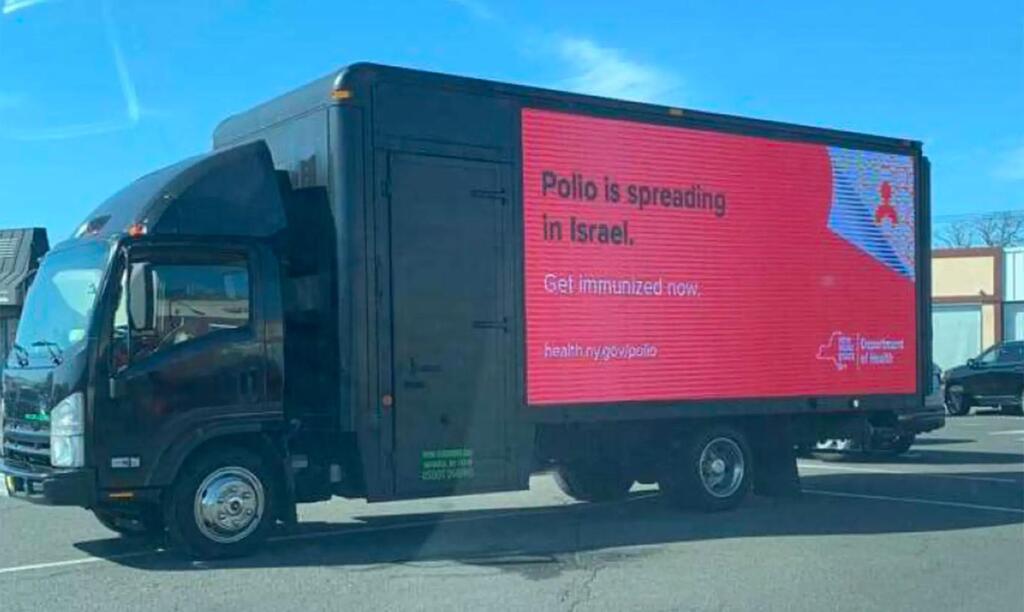 New Yorkers woke up one morning to an unusual sight across the street: an official New York State truck cruising between neighborhoods, featuring an advertisement that reads "
Polio Spreads in Israel
." The truck, hired by the New York State Department of Health, urged residents to "
get vaccinated now
."
Senior Jewish officials
, including State Councilman Ari Brown, were appalled by the campaign and called on Governor Kathy Hochul to withdraw from it, citing concerns about its "antisemitic aroma and depiction of Jews as disease spreaders."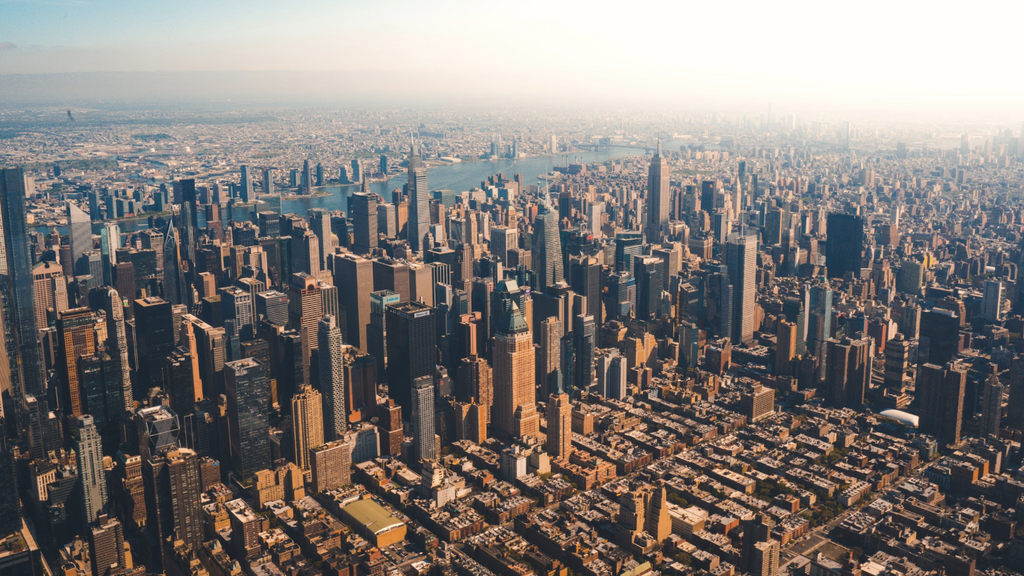 In an official letter to the Department of Health, Brown stated that "throughout history, Jews have been falsely accused of spreading infectious diseases, and it is not surprising to see that the states' department of health has sent a truck to our Jewish community on Long Island."
Brown, who also serves as deputy mayor of Cedarhurst, a community with a large Orthodox population, likened the campaign to the "nazis who used preventive measures like ghetto walls to contain the spread of Typhoid fever." District Manager Bruce Blakeman also expressed his concerns, stating that the "disturbing ads contain language that could be interpreted as antisemitic rhetoric."
The truck primarily patrols Jewish neighborhoods and towns in the country and it is the latest effort in New York's campaign against the polio outbreak, a disease that can cause paralysis in children and may even lead to death.
After Councilman Brown made a request, authorities announced that they would cease the truck's circulation and remove the offensive ads. The statement read, "After receiving feedback regarding the truck ads, intended for New Yorkers in their respective communities, that it could be interpreted as blaming those communities for the spread of polio, the department promptly removed the ads. The firm remains dedicated to serving New York's diverse communities, and we strongly denounce antisemitism."
Recently, the country's health authorities issued a formal travel warning to all citizens planning to fly to Israel, urging them to get vaccinated against polio due to the recent outbreak in that country.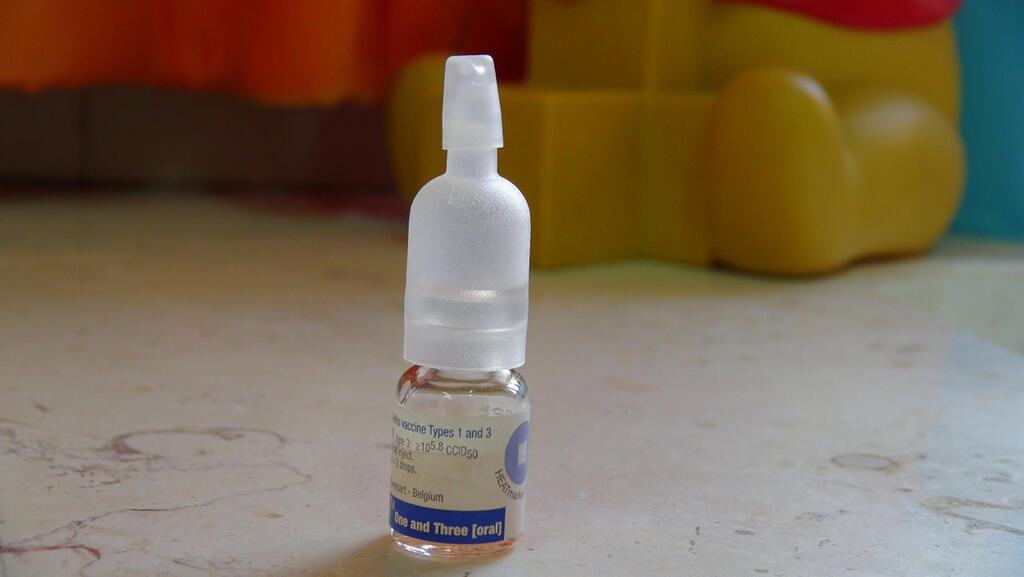 New York's efforts are specifically focused on Jewish areas of the country due to data showing that the virus spreads quickly in these communities and the vaccination rate is less than half of the average rate in the rest of the population.
Recent estimates suggest that between 5,000 to 10,000 people in the country have been infected with the virus. Unfortunately, these figures have become known to the general public and have sparked outrage, leading to incidents of antisemitic graffiti that falsely blame Jews for the COVID-19 epidemic.
In recent times, the state of New York, and specifically the city of New York, has seen a significant increase in hate crimes against Jews, four times higher than any other group. On average, there has been an incident every 33 hours, including acts of racism such as graffiti, property damage, verbal harassment, and physical assault.