Since the outbreak of the war against Hamas, antisemitic and anti-Israeli campaigns have been escalating in Australia, including widespread protests
calling to kill Jews using gas
. Several incidents have been reported in which Jews displayed Israeli flags and were violently attacked as a result.
The latest case took place in Sydney, where an Israeli national riding a bike with an Israeli flag was assaulted by passersby and was injured. Fortunately, several local citizens came to his defense. On Friday, violent clashes occurred between Hamas supporters and Jews and Israelis demonstrating in support of Israel in the country.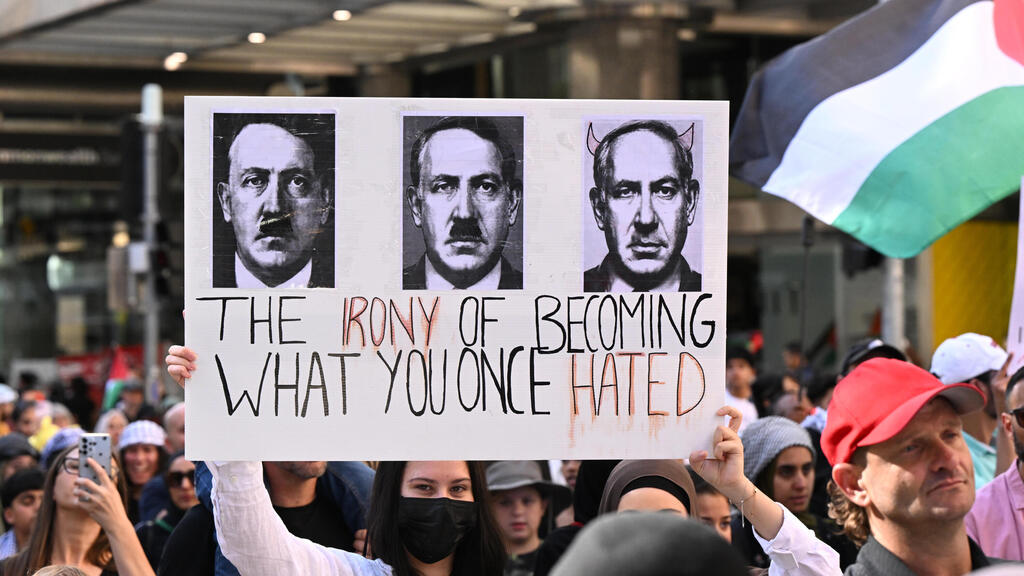 A pro-Palestinian organization set up 15 fake bodies of Palestinian children wrapped in red-stained white sheets in front of the offices of seven Labor Party Australian parliament members in Melbourne. Protestors raised signs saying "Free Palestine." The organization calls itself "No More Bodies in Gaza."
The Jewish and Israeli community in Australia is particularly alarmed following an initiative by the Green Party to organize a strike in high schools across Melbourne to protest against Israel. The Jewish community has gathered thousands of signatures on a petition calling on the Australian government to prevent this demonstration.
Shiri, an Israeli living in Melbourne, said, "There's incitement here encouraging people to join strikes in high schools on November 23 and protest against Israel in the city. Unfortunately, the government doesn't prevent this, and this endangers the future generation of Jews and Israelis here. Something new happens every day – suddenly I hear a story about two individuals wearing kippahs who were attacked on the street."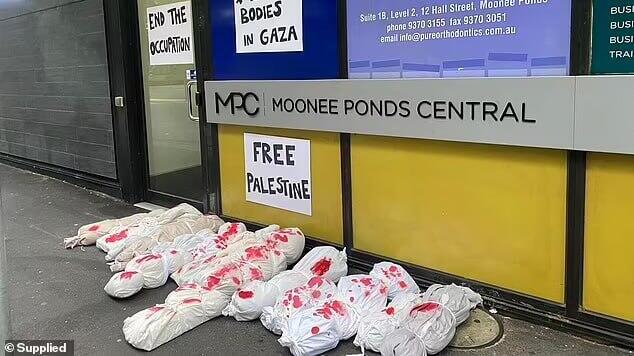 Yael, another Israeli from the Australian city, recounted how pro-Palestinian protestors glued stickers in stores saying, "No entry for Israelis." "When I saw it, I started crying; I was shaking," she said. "I'm Jewish. My family went through the Holocaust. This is how it starts and we all know how it ends. I told them 'Don't bring this war over here' – this is a shopping center and not a private business. I issued a complaint with the mall which wanted the stickers taken down."
In the first weeks of the war against Hamas, Jewish schools in Australia instructed children not to wear school uniforms for fear of violent incidents taking place against them on public transportation. Recently, they were allowed to return to wearing uniforms.
Australian Jewish school Masada College in Sydney attempted to hire a jumping castle for an event from a local business, only for the business to respond to them saying, "There's no way I'm taking a Zionist booking. I don't want your blood money. Free Palestine."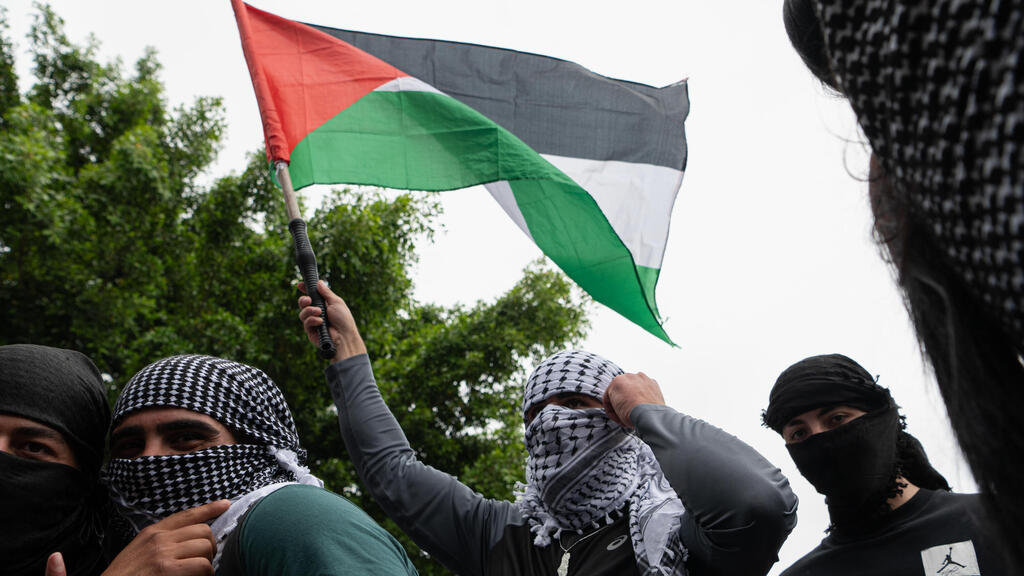 After facing backlash from the Jewish community, the business owner, Tanya Jones, deleted all her social media accounts, with legal actions now being considered against her and her business.
"There was never a hint of racism in Australia before. It's a country that accepts foreigners. That's the beauty of this country – accepting everyone without any distinction. What changed is that Muslims raised their heads," Shiri, an Israeli from Melbourne, said.
"You'd never see someone walking around with a Muslim head cover before. Jews have lived here all their entire lives. There was no antisemitism here. Jews are key figures here, and the government simply doesn't take any action. They also don't understand the consequences. It's getting scarier by the day."