According to a report released this week by the Israeli Internet Association, over 90% of Israelis use WhatsApp on a daily basis as their main messaging platform. The Meta-owned instant messaging giant recently rolled out a blitz of innovative features, and to make sure you're up to date, Ynet has compiled all of them for you below.
Keep in mind though, these features are implemented gradually, so it might take a few weeks until they're live on your phone and you can integrate them into your messaging routine.
It was last year that WhatsApp announced the feature to integrate polls into your group chat, and by default, you were able to mark more than one answer to each question.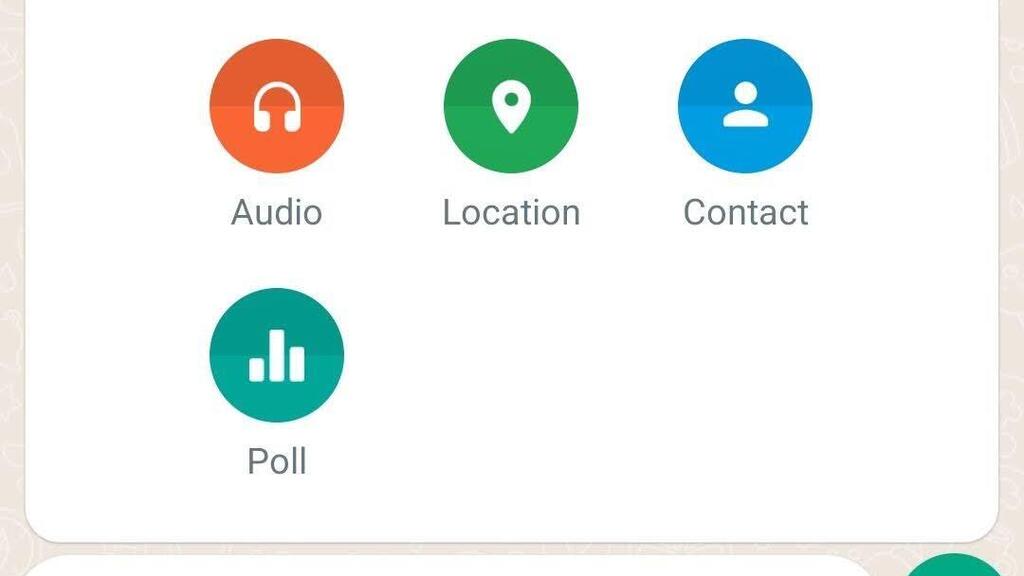 A recent update, however, enables us to change this setting and limit each user to one answer, facilitating a definitive answer to each question that's being asked in the group.
This would help the poll author to zero in on a conclusion faster, rather than spending precious time on an endless cycle of messages that prevents you from getting closer to being able to identify what people truly want.
To create a new poll, simply tap on the staple pin button that's to the side of the text field where you would type your message, and then choose poll. Once you've written down both your question and options, untick the "allow multiple choices" box.
Another new feature allows users to search for polls specifically. Similar to searching for photos, videos, or links, users can now search for polls as well.
To search for a poll, click on the "chats" screen, select the search button, and choose "polls." This will display a list of all polls, and users can also add keywords from the question or options to the search bar to refine their search.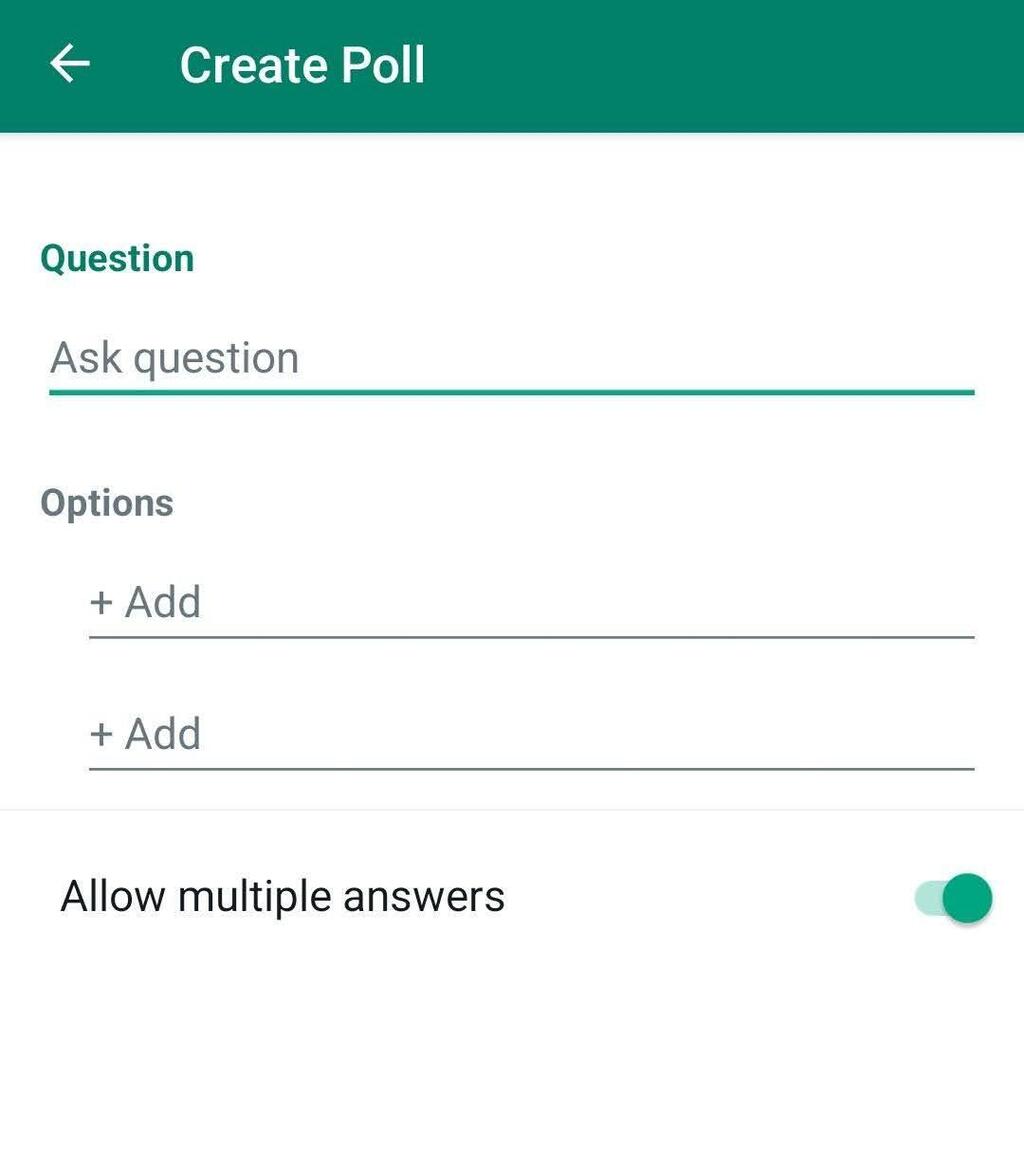 Additionally, poll authors will receive notifications when people cast their vote, and can see the total vote count.
We've all experienced the annoyance of sending a photo or video with a caption to a friend, but when we forward the same content to someone else, we can only send the photo without the original caption, forcing us to retype it in a separate message.
A new useful feature is designed to address this problem and allows us to transfer photos and videos to different contacts and groups, along with the captions that accompanied the original message. It is also easy to delete or modify the caption as needed.
A new feature has been introduced that allows users to bypass the temporary nature of chats, where messages are supposed to disappear after a certain period of time. Under certain conditions, this new capability allows users to save messages in temporary chats.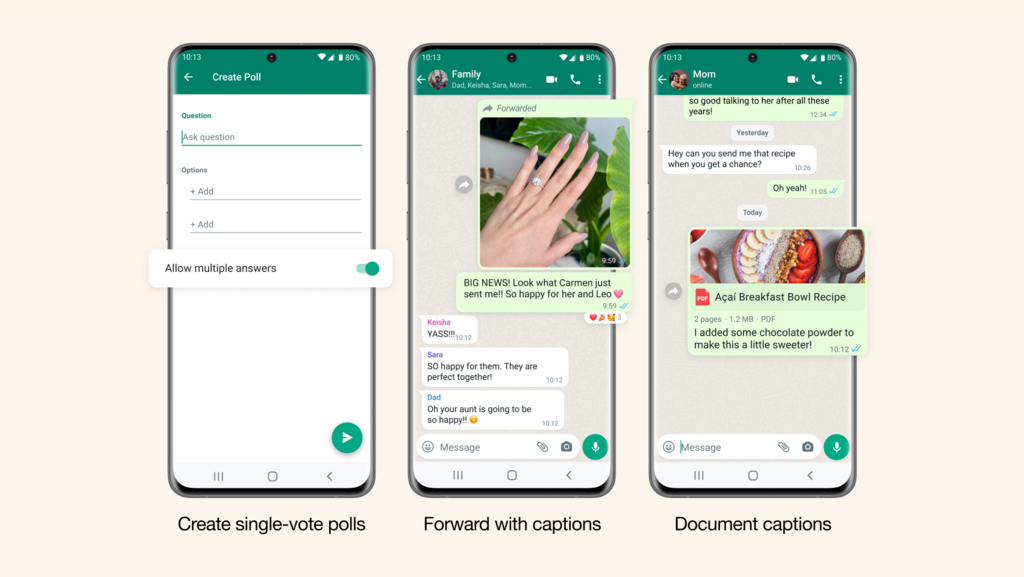 To do this, simply press and hold the message and click on the "pin" icon. However, if any of the chat participants choose to save a particular message, the sender will receive a notification about it and can then decide whether or not to allow that message to be saved.
Linking an account to multiple phones
A new feature expands WhatsApp's device versatility, allowing access to chats and messages sent from computers, browsers, and tablets without physical proximity or even the need for an active smartphone.
The latest upgrade to the feature enables using the same WhatsApp account on different smartphones. The new feature is available on both Android and iOS devices, and chat history of up to a year will synchronize between phones.
To set up access to a WhatsApp account on an additional phone, you need to install the app on the same device. Instead of entering your phone number during the account creation process, select the "Link to an existing account" option.
This will generate a QR code that can be scanned using the primary phone by selecting the "Device Link" option in the settings.
The feature is primarily relevant for business owners who communicate with customers through a WhatsApp account and want multiple employees to be able to talk to them from different devices.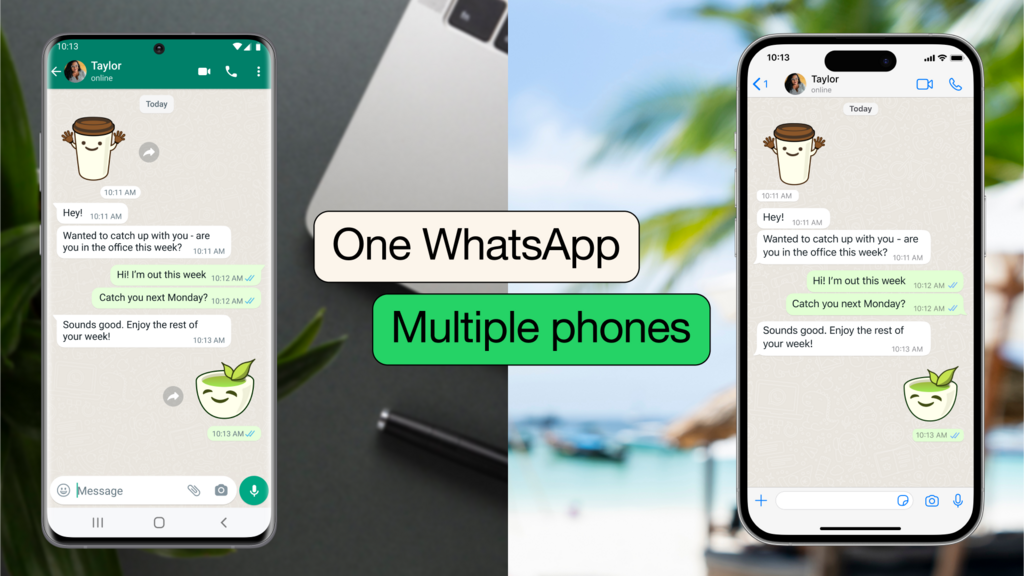 It is also relevant for those who own more than one handset. Note that if the primary device is inactive for more than 14 days, all connected devices will be automatically disconnected. If necessary, you can also manually disconnect from additional devices using the main device.
Money transfers for businesses
The company is expanding its payments feature, which it previously launched in India, and now enables direct payment to small businesses through WhatsApp chat. The feature is currently not available in Israel, but only in a limited number of markets - Brazil, Singapore, and India.
It allows users to search for a business through WhatsApp, browse its products or services, add the selected items to their cart, and securely make a payment in just a few taps. Should PayPal be worried?
Additionally, the company has recently announced improvements to the security of its platform through new features. Among other things, this is reflected in the ability to transfer the WhatsApp account to another device, such as when purchasing a new smartphone.
The company explained that users may be asked to verify that they wish to perform the action and that it is not a case of impersonation. This will be done through the old device and will provide notification in case an attempted impersonation occurs.