Some weeks ago, a viral image of
Pope Francis wearing a Balenciaga coat
began circling online under the name "Balenciaga Pope." The image, which was generated by an
AI model
, shows that the faster the technology advances, the less we can tell what's real – and what's fake.
Czech supermodel
Eva Herzigová
has recently become the first model to have a "digital twin" (avatar) - an exact virtual copy of herself. The virtual character will be able to take part in campaigns, movies, and even fashion shows, while Herzigová herself could tend to her daily routine.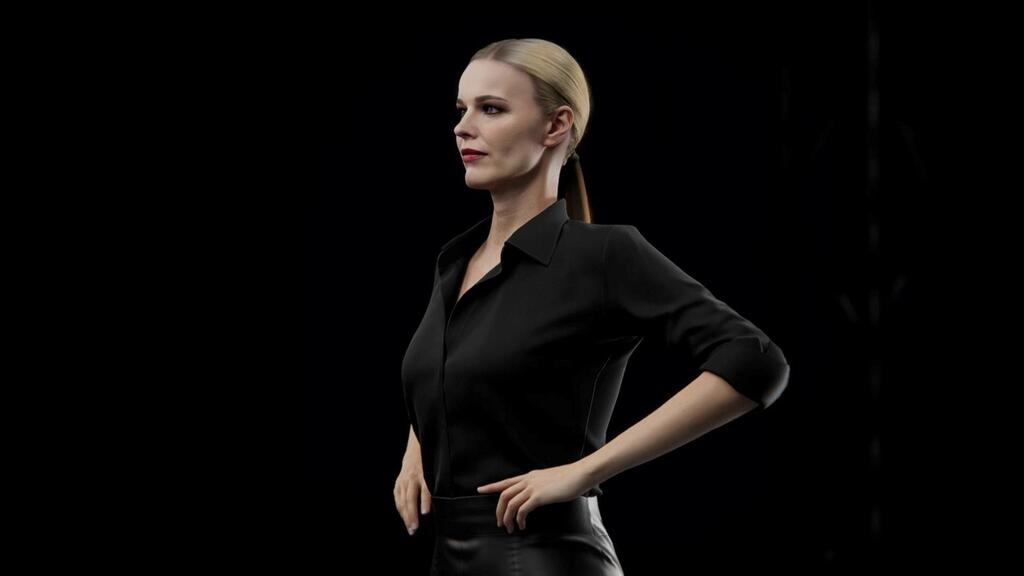 When we see the Pope wearing designer clothes we can pretty quickly surmise that the image is fake and made via AI, but when it comes to a well-funded campaign of a leading brand with a world-class model - it's not certain that we'll be able to know that what we're looking at isn't the model herself, but her projected image.
How will this affect the fashion industry? Will actors, models, photographers, and stylists need to look for other employment avenues? And will we, the audience, be able to connect with the pixelated character that replaces the real deal?
Like everything, there are advantages and disadvantages to the explosion of AI technology, but one thing is for sure - the familiar phrase "seeing is believing" no longer holds true in today's modern age.
In order to create an exact copy of the 50-year-old model, 70 cameras were required to scan her face and body, and by using Epic Games' MetaHuman technology, they created a hyper-realistic avatar of her.
The cameras recorded every contour of her body, including her gait, facial expressions, and the subtlest details of her hair.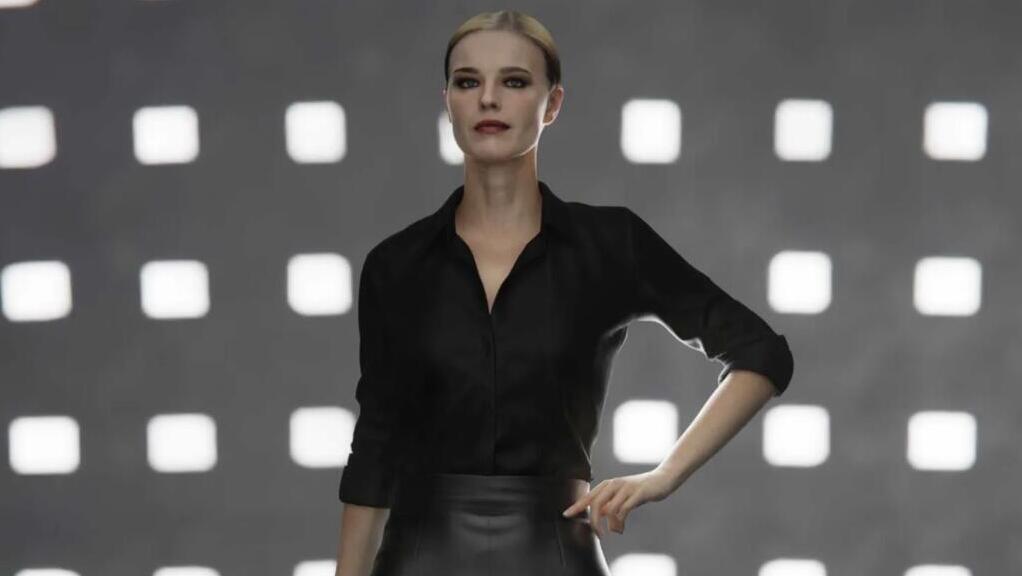 The project was developed by a London-based start-up company called Dimension Studio, which already has experience with several brands in the metaverse world, but this is also their first project of this kind.
In interviews, Herzigová said that during the process she felt as if she was being reborn, and she herself was surprised at how much her avatar resembled her.
Let your avatar do the job
"Digital twins" can do almost anything that a human can, and even more. They can participate in multiple campaigns simultaneously, even on different continents, and speak any language required of them.
They can do meetups with fans, maintain a 24/7 social media presence, and never take a day off. They can appear on magazine covers, in movies, in advertisements, and as video game characters.
Those who'll want to rent the services of a digital avatar will need to approach the agency that represents it, just like in the real world. The appearance of the avatar can be tailored to fit specifically the purposes and target audience of each campaign.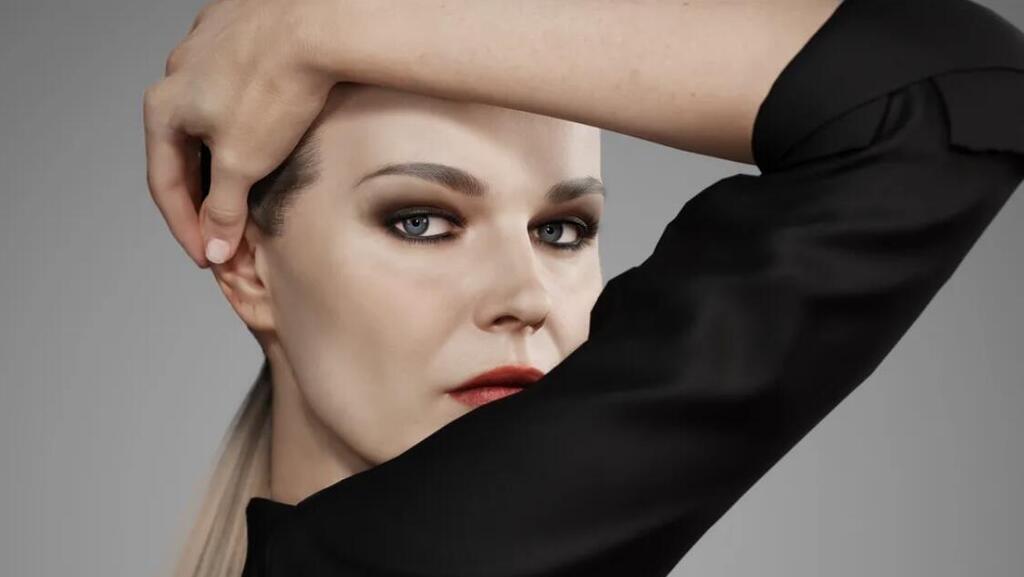 The business model is clear: for each virtual campaign, the human model earns money, and in the future, she can sell the rights to her virtual likeness for a very large sum.
But these technological advancements pose increasingly complex moral questions - what will happen to the avatar after the human model's passing? Can it still be used? And who will receive the royalties for the avatar's use after its human equivalent's departure?
Fashion brands are all in
The owners of fashion brand Levis have recently announced they'll use virtual modeling services in 2023 in order to present diversity, as physical models aren't really diverse enough in parameters of age, skin color, and frame to meet the expectations of the brand's target audience.
Levis chose Lalaland.ai, an AI-based modeling agency based in Amsterdam, for the project. Visitors to the company's website can't distinguish that the models standing before them were based on AI models due to their hyper-realism.
In addition to social diversity, there is also the economic aspect: a monthly subscription to the agency starts at €260 per month, while the cost of a photoshoot including models, photographers, stylists, lighting, and more, amounts to a significantly higher bill.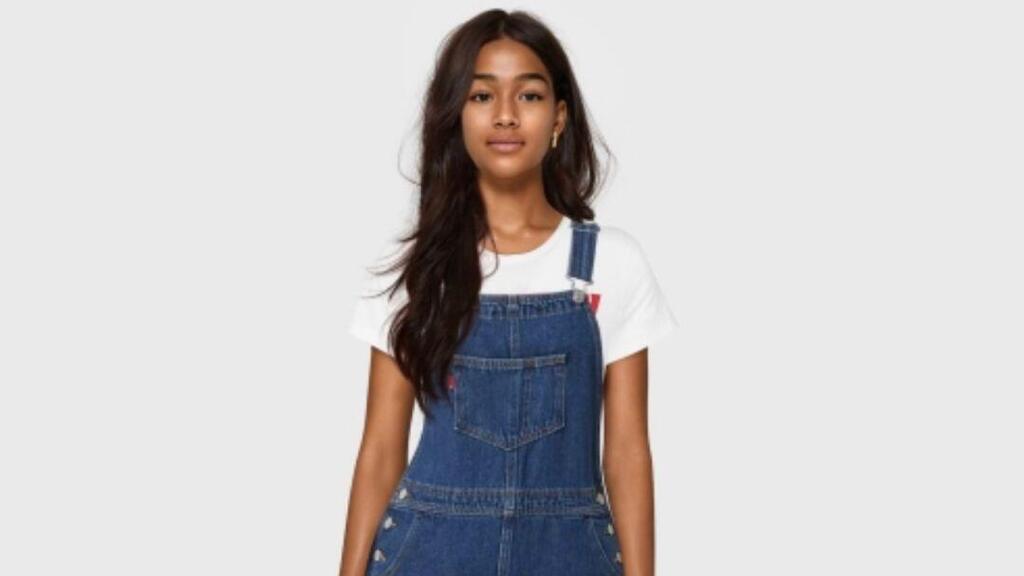 As in many fields, Israel does not lag behind in AI technology. Yoom is an Israeli start-up project that enables realistic avatars to be introduced into virtual worlds using special cameras, motion capture, and AI tools.
Where is this technology headed?
A few months ago, I flew to London to witness the first performance of ABBA in 45 years. It was an electrifying and energetic show. Instead of the real Benny, Anni-Frid, Bjorn, and Agnetha, virtual avatars were singing and prancing on stage, bringing the band back to its glory days in the 1980s.
This was a mega-production that cost over $175 million. It took five weeks of complex filming and hundreds of crew members to achieve the desired result.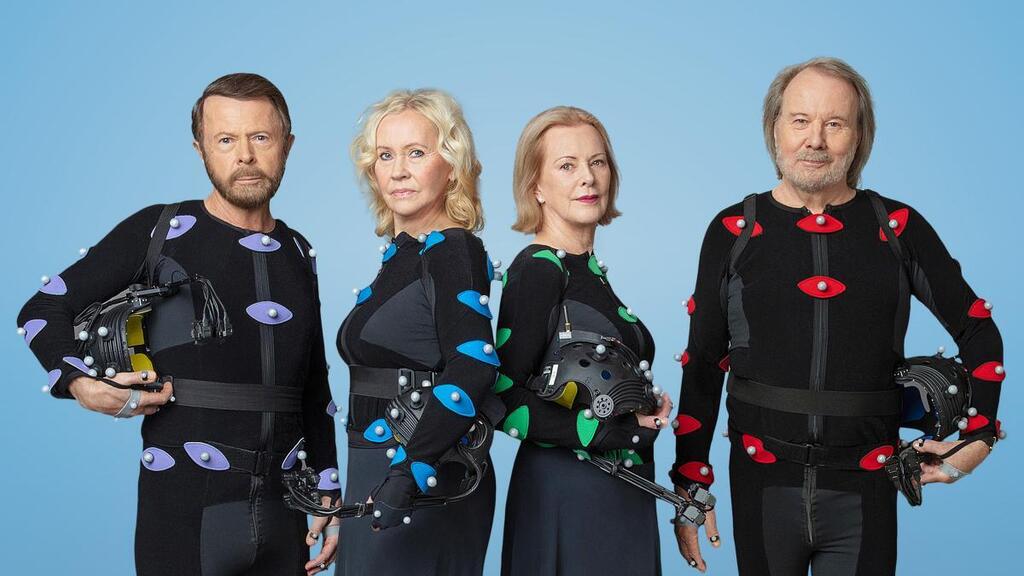 Several months after the show, I've already been exposed to new technologies that allow for quicker digital cloning that produced hyper-realistic results, making the virtual ABBA show seem outdated in my view.
We live in an era of hyper-realistic technology that leaves us stunned by the changes and makes us feel ambivalent towards it.
On the one hand, there's the thrill of the new opportunities that this technology brings, and on the other hand, essential questions need to be asked: are we ready for this? Will each of us soon have a digital twin that will represent us - at work, in leisure, and even on dates? At the pace things are developing, this no longer seems like science fiction.