Whether you're a Big Mac devotee and a McFlurry enthusiast, or you scrunch your nose at the sight of The Golden Arches - no one can argue that McDonald's is an international empire.
With over 38,000 branches in over 100 countries, Mickey D's has become an economic and anthropological measure of international status.
While Israel lives up to these international standards, the question that remains is - at what cost?
In a new study called "
The McDonald's Price Index
" conducted by financial services company CashNetUSA, Israel was ranked first on the list of most expensive McDonald's items in the Middle East and Asia, and fifth in the world on the list of the most expensive McDonald's items from every country.
This is based on Israel's price of a "Big Premium New York" burger, which goes for $11.80 (42 NIS) followed by South Korea where a "Pepperoni Mega Pizza Burger" is sold for $7.41, still over four dollars cheaper than Israel's "Big Premium New York." In third place came Bahrain, then Saudi Arabia, Qatar, Singapore, United Arab Emirates, Thailand, Kuwait, and Sri Lanka.
In the Global Top 10 list, the countries where the burgers cost more were France, Liechtenstein, Switzerland, and Norway.
France charges a whopping $15.70 for a "Triple Cheddar and Double Beef" burger, a 1336-calorie cheesy giant. Out of these ten counties, seven were in Europe, making it the priciest region for McDonald's in the world.
If you're looking to find the cheapest McDonald's meal, the study revealed you must travel to Pakistan and Egypt. where you would find a Happy Meal, at $1.91 and $2.12, and for those who are in it for the full authentic American experience, the cheapest places to get a Big Mac is in the southern United States - $3.91 in Mississippi, $3.95 in Arkansas, and $3.99 in Alabama.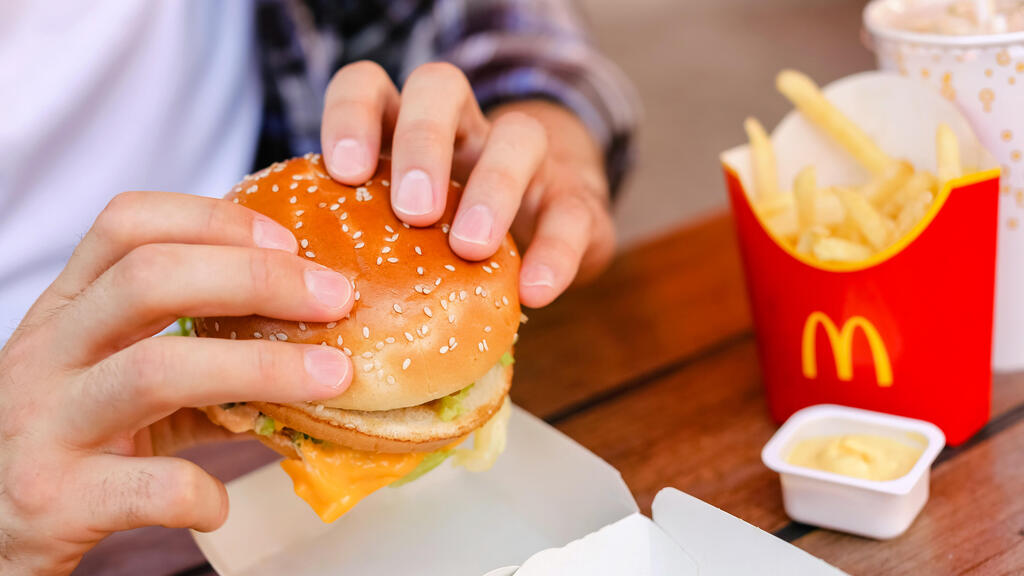 A high-quality burger with prime rib patties, or just proof of the absurd cost of living?
When ordering "Big Premium New York" in Israel, what you'll get is essentially a 250-gram patty served with lettuce, tomato, red onion, and pickles, with royale sauce. While we have nothing against New York, nor against a good old-fashioned hamburger, it's hard to fool us into believing that this subpar sandwich is worth $11.80.
For the sake of comparison, Israel's "Big Premium New York" is twice the price of Singapore's "Double Samurai Beef" burger, which is made from Japanese beef and served drenched in Teriyaki sauce.