The Israeli American Council (IAC) in collaboration with the Israel Consulate in Los Angeles honored Gal Gadot and leading Israeli Americans at the city's official celebration of Israel's 75th anniversary on Wednesday night.
Gal Gadot is one of Hollywood's most engaging and sought-after talents. She debuted as Diana/Wonder Woman in the blockbuster "Batman v. Superman: Dawn of Justice." In 2017, she starred again in the role in the first "Wonder Woman" feature, which was the highest-grossing film of the season, taking in more than $820 million worldwide. She will next be seen in Netflix's "Heart of Stone" opposite Jamie Dornan, where she will star and produce, releasing on August 11.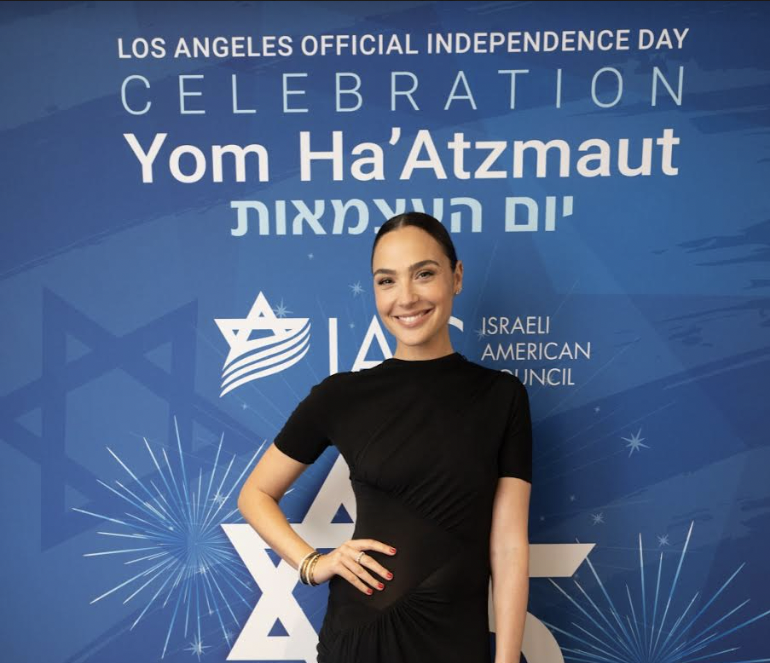 Her previous film credits include "Red Notice," "Death on the Nile," "Wonder Woman 1984," "Justice League," "Triple 9," "Criminal," "Keeping Up with the Joneses," and the "Fast and Furious" franchise. In 2024, she will star as the Evil Queen in the Disney live-action adaption of "Snow White." Additionally, Gadot has numerous projects in development under her production company, Pilot Wave, alongside her partner Jaron Varsano.
"Israel is my heart and my home. We all here are deeply proud of our Jewish homeland. This celebration is a testament to our unity, our strength. As an Israeli living in America, I am very aware of the importance of maintaining a strong connection and of building bridges between the American and Israeli people. Our backgrounds might be different, our journeys unique, but our collective goal is shared," Gadot said after accepting the award.
The IAC and Israel Consulate also presented awards for outstanding achievements to physician and philanthropist Dr. Miriam Adelson; Dr. Arie Belldegrun, founder of Kite Pharma and co-founder and executive chairman of Allogene Therapeutics; and Dovi Frances, founding partner of the investment firm Group 11.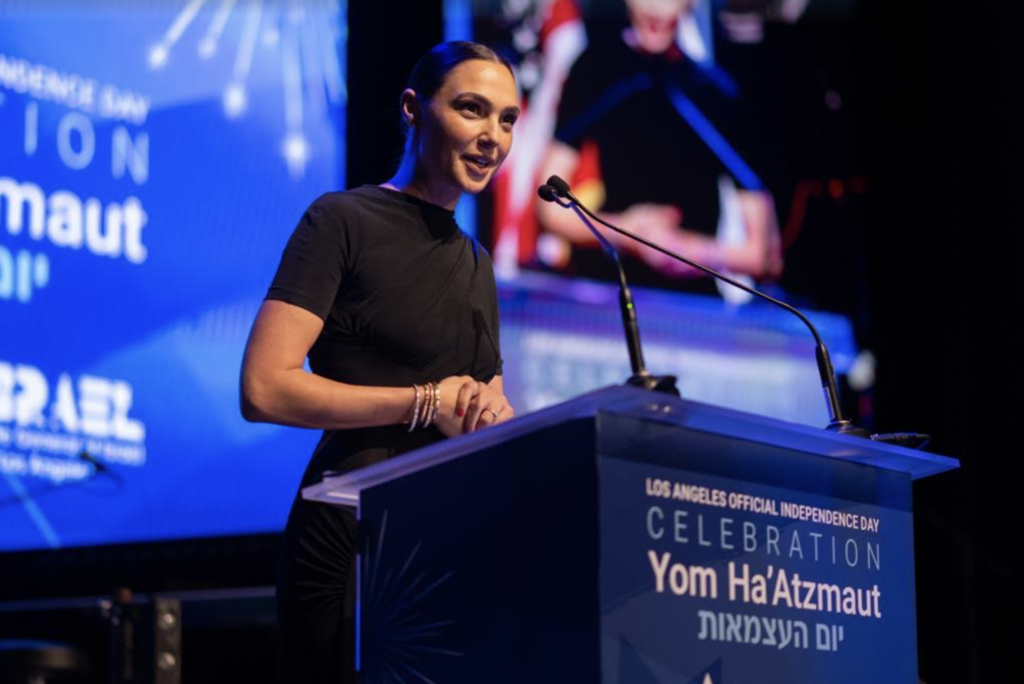 "We are proud to honor these outstanding Israeli Americans, who have made a tremendous impact not only in our communities but worldwide," said IAC Co-Founder and CEO Shoham Nicolet. "The IAC and Israel Consulate in LA were thrilled to collaborate in an incredible moment of unity and togetherness celebrating the miraculous existence of Israel and building bridges between the American and Israeli people."
The consul-general of Israel in LA, Hillel Newman, said that "as consul general of Israel, it is heart warming to see a large gathering of Jews and Christians, faith leaders and community leaders, in honor of Israel's 75th Independence Day. It is a wonderful display of the support extended to Israel and further proof of the strong US-Israel relationship and the unbreakable bond between the Jewish and Christian communities with Israel."
Sponsors of LA's official Israel 75th anniversary celebration included the Saidoff Family Foundation; the Saban Family Foundation; Stand With Us; the Jewish Federation of Greater Los Angeles; Mizrahi Bank; IDB; Karen Hayesod; AJC; and the Jewish Agency for Israel, as well as private donors and contributors.
The event also featured a special performance by Israeli singer-songwriter Tamir Grinberg, winner of the Israeli reality TV singing competition, "Rising Star."
First published: 16:18, 05.18.23