Their parents may be in the midst of a bitter and endless divorce battle, but
Angelina Jolie
and Brad Pitt's children maintain a positive and easy-going attitude, at least in front of the cameras.
The four children of the celebrity couple, 19-year-old Pax, 18-year-old Zahara, 16-year-old Shiloh, and 14-year-old Knox, were spotted and photographed as they took a stroll in the streets of Los Angeles and stopped for a drink at a neighborhood café.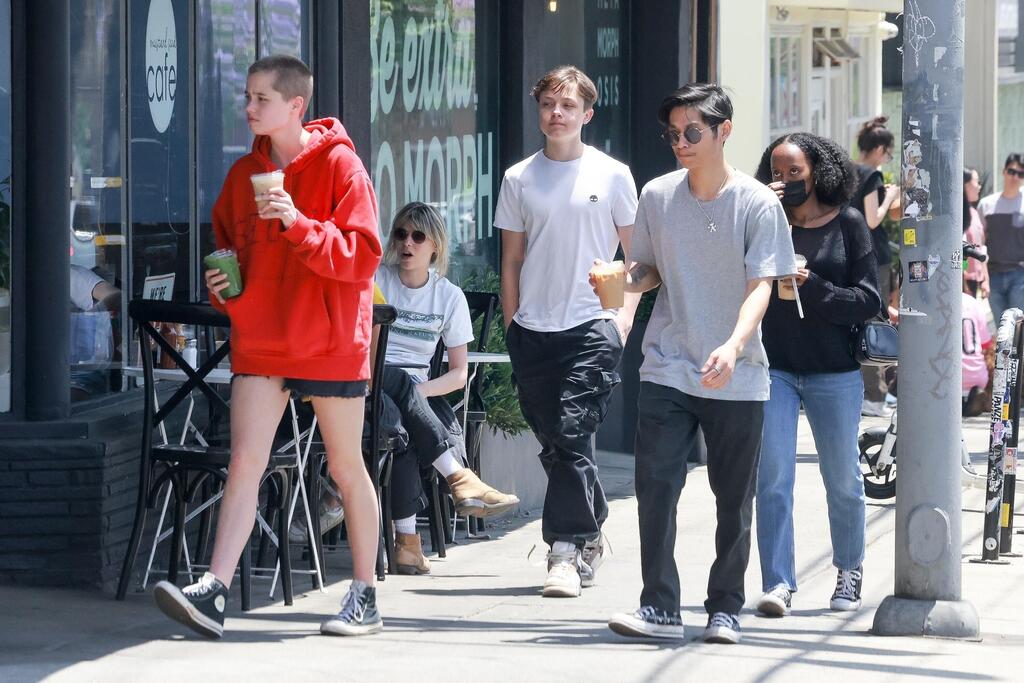 Last week, Jolie took the children - since their father Brad Pitt reportedly has no contact with them - on a short vacation. Although they didn't stray too far from their home in Los Angeles, they did make a quick visit to New York.
Jolie and Pitt are still deeply involved in a legal battle over the vineyard they bought together while they were married, not managing to settle the issue even 16 years later.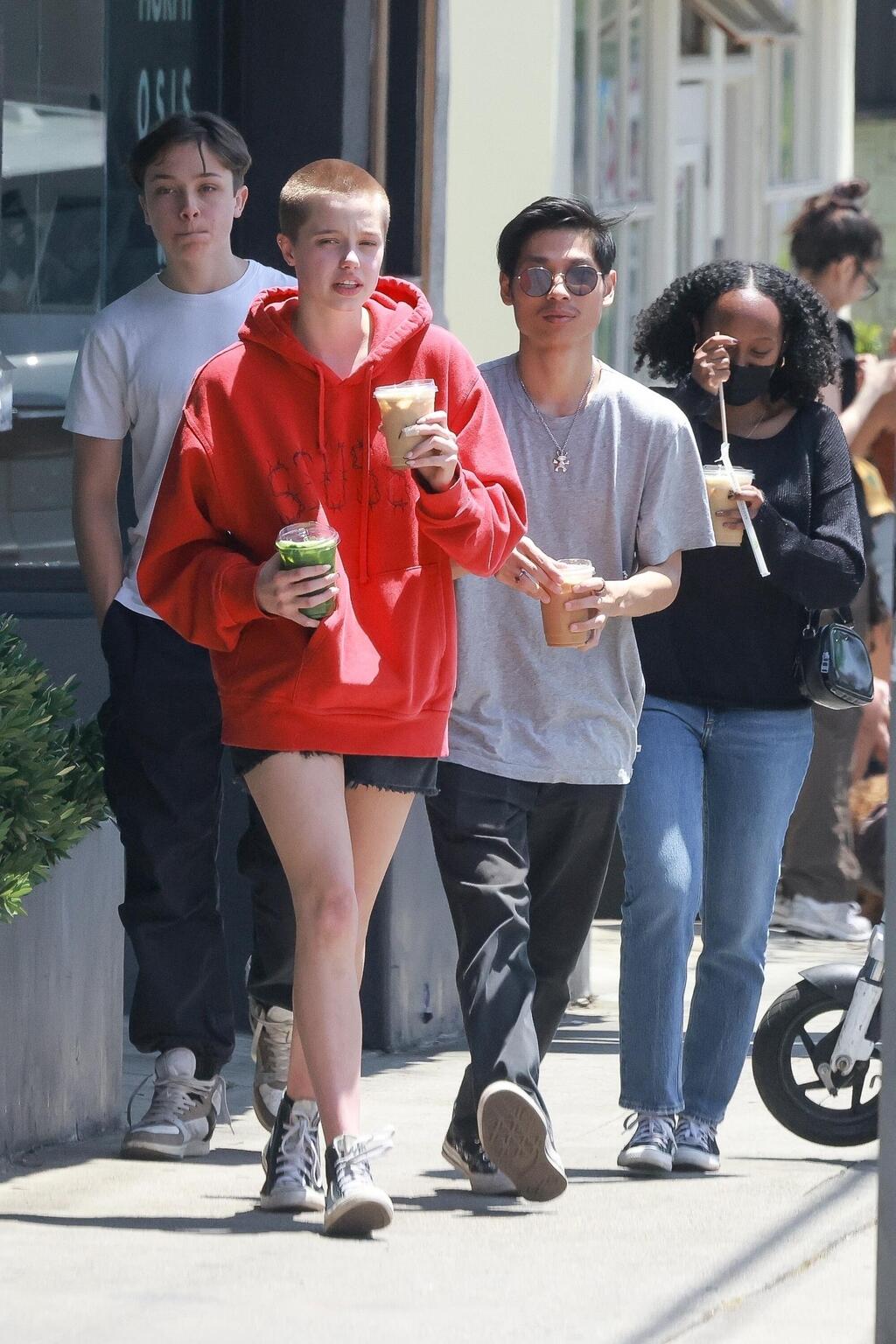 Amid court hearings and continued gossip, Pitt continues to bask in his successful career, which remained unaffected by the family scandals, while Jolie – despite her hiatus from Hollywood – is on her way to making a comeback.
According to reports, she will collaborate with actress Halle Berry on a new film and will be part of the fourth installment of the Kung Fu Panda series set to release in 2024.