A series of unfortunate events has burdened actress Tori Spelling, and truth be told it seems that bad luck just keeps coming her way. The latest incident in the chain of unpleasant occurrences took place last week when she had to take her children to the emergency room after discovering that the rented house she, her spouse, and their five children were living in was infested with mold that caused them to become ill.
A comprehensive inspection of their home revealed that it was filled with mold, and health officials urged the family to begin searching for a new home for themselves.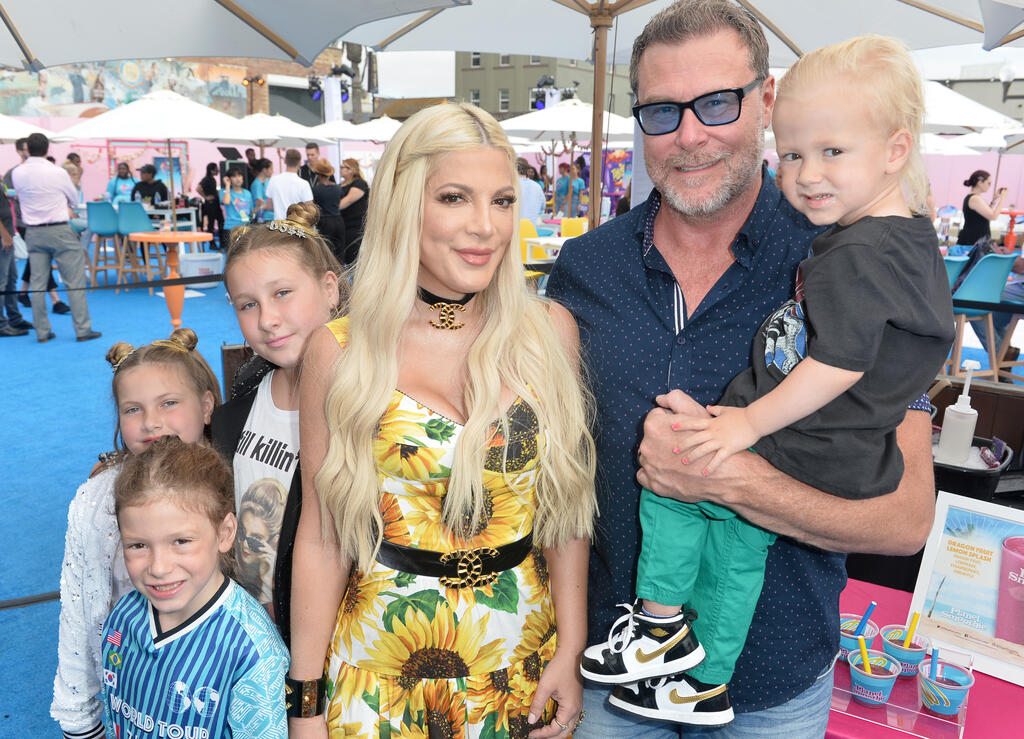 This is especially unpleasant given it happened right before to the star's 50th birthday this week. We want to start by wishing Spelling that the upcoming decade takes a turn for the better after she has been through a few challenging ones, to say the least.
Some of the troubling things she has experienced in recent years are as follows: she and her spouse were on the verge of bankruptcy and were left with significant debts; he cheated on her (and if rumors are true, he continues to do so); she had a falling out with her mother, who accused her of hastening her father's death; her acting career, since the days of "Beverly Hills, 90210," has almost ceased to exist. All of this and we have yet to mention the numerous plastic surgeries she underwent, which turned her into somewhat of a parody.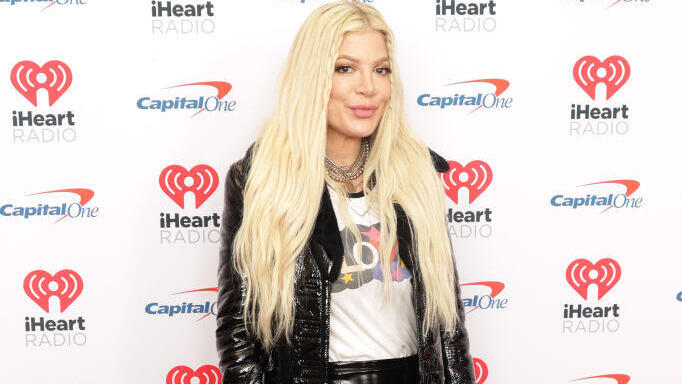 Spelling's upbringing - a white Christmas in her Hollywood backyard
Spelling was raised with a silver spoon in her mouth, born to wealthy parents. Her father was the legendary film producer Aaron Spelling, responsible for several highly successful TV series from the 1970s to the early 2000s, including "Dynasty," "Charlie's Angels," "Love Boat," "Beverly Hills, 90210," "Melrose Place," and "Charmed." Aaron Spelling's television hits were so significant that at a certain point, CBS, which aired most of his shows, was considered his private television network since it heavily relied on his productions.
In 1968, four years after divorcing his first wife, actress Carolyn Jones, Aaron Spelling, at the age of 45, married 23-year-old model Carole Marer, who boasted the nickname "Candy." Both Aaron Spelling and Marer came from Jewish families.
In 1973, the couple became parents to their first daughter, Tori, and five years later their son Randy was born. The Spellings were known for their extravagant lifestyle, and especially for the enormous parties they would host. Despite being Jewish, they were renowned for their annual Christmas celebrations, which all the Hollywood celebrities longed to be invited to. Tori also recalled that throughout her childhood, her father would fill their enormous backyard with specially imported snow so they could experience the holiday spirit even in the sunny Los Angeles weather.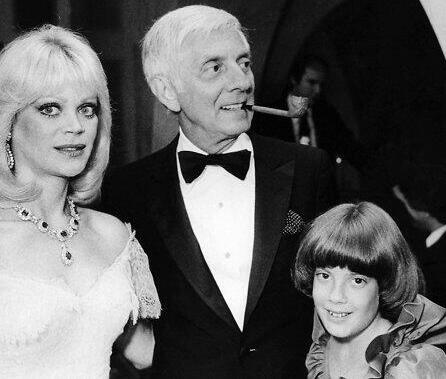 In 1983, the Spellings purchased the home of American singer Bing Crosby, demolished it, and built their new mansion on the property. The construction of the house began in 1986 and lasted for about five years. Upon its completion in 1991, the estate was considered the largest house in California and became a symbol of the extravagant and luxurious lifestyles of Hollywood's wealthiest residents.
It was larger than the White House and had 123 rooms. In addition to basic amenities such as huge bedrooms and dining rooms, it included several other facilities, such as (take a deep breath, this will be long): 27 bathrooms, walk-in closets, a beauty salon, a two-story theater hall, a wine cellar, a game room, a gym, a tanning salon, a bowling alley, a swimming pool, and there were even plans for a private zoo, but Spelling eventually gave up on the idea. This was by no means because of cost-cutting measures, but because by the time the house was complete their children felt that they were no longer at the age appropriate for a private zoo.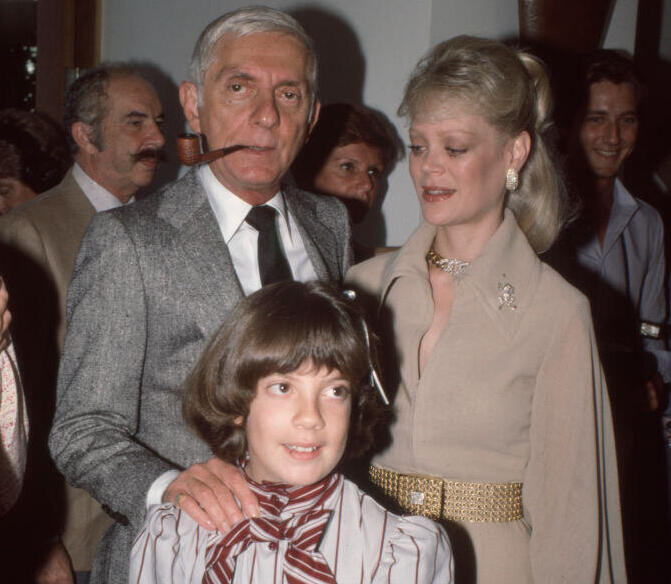 Have you already met Tori Mitchell?
As befits the daughter of the most esteemed television mogul in the industry, Tori Spelling started her acting career at the age of six, taking on guest roles in her father's TV shows. In 1990, she landed her first major role in a series that was actually unrelated to him, "Saved by the Bell," where she played the girlfriend of the character Screech, played by Dustin Diamond, for a few episodes.
Around the same time, she learned that her father was working on a new teen series, and she was determined to be a part of it. However, this time she wanted to do it on her own merits, without any special treatment, so she asked her agent to arrange an audition for her under a different name.
You won't believe this, but those who auditioned her under the name "Tori Mitchell" knew who she was the moment she entered the room. They played along, of course, considering she was the boss' daughter, and she was indeed cast as Donna Martin in one of the iconic 90s series, "Beverly Hills 90210."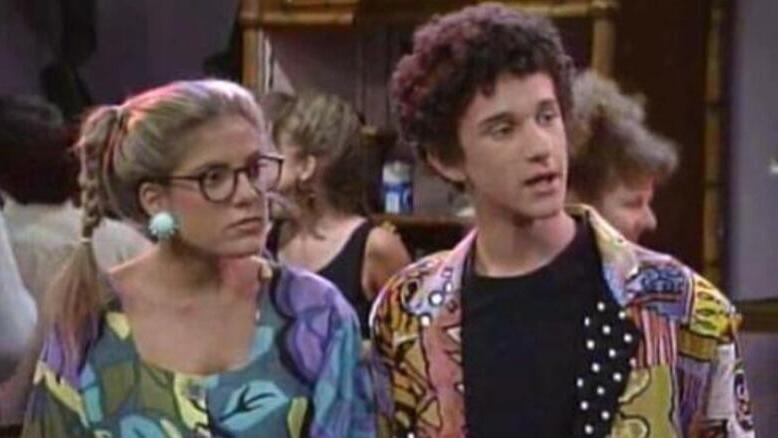 The series' writers recalled that in meetings with the big boss regarding scripts and storylines, the first thing he would ask them is what they were planning for Tori and what would happen to Donna that week. Usually, he gave them creative freedom, but one thing was particularly important to him: that his daughter remained a virgin, at least on-screen.
And so, Donna Martin became an icon – the character who saved herself for marriage while those around her bounced from bed to bed. In the end, the overprotective father realized he could no longer keep it up, and he allowed his daughter to lose her TV virginity. But it took seven seasons for that to happen. By then, Donna Martin was already in her early 20s and had finished college, and thanks to celeb gossip, viewers knew that the actress herself was far less conservative than the character she portrayed.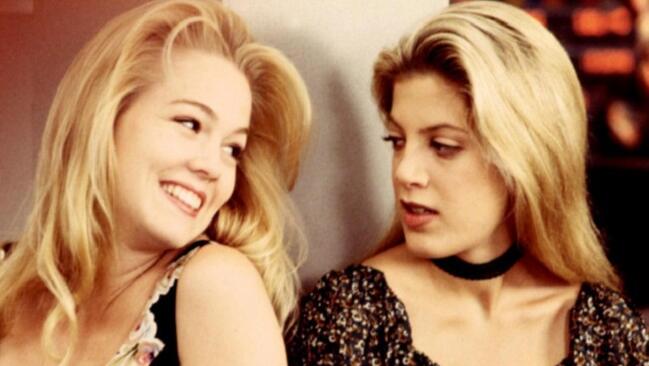 In recent years, she has revealed that during the filming, she had brief romances with two of her co-stars, Brian Austin Green and Jason Priestley. She also dated actor Greg Vaughan, who played her love interest in the series for a few episodes, and Patrick Muldoon, who starred in the spin-off series "Melrose Place."
As she would confirm later on, already at a young age she had a tendency to choose partners who didn't really treat her properly. She shared a story about one time when Luke Perry (who played Dylan in the series) defended her honor: "I was 19 years old, and I had a boyfriend who verbally abused me. Luke hated him and was very protective of me. We were at a Christmas party at my parents' house when Luke arrived and punched him." Spelling said that, at the time, she didn't appreciate his concern, saying, "I was young and angry at him instead of realizing that he cared about me and was willing to get into a confrontation for me. He was a great friend."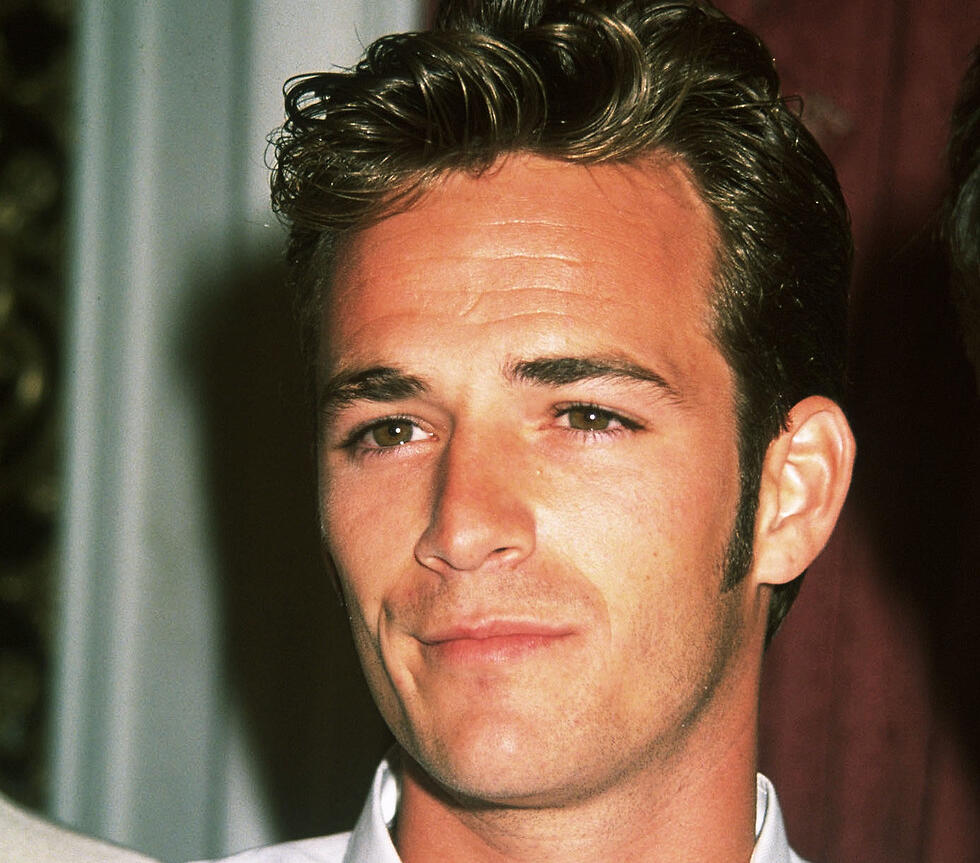 Her mother convinced her to get a nose job
The series ended in 2000 after 10 seasons, and Spelling realized that Hollywood wasn't really waiting for her. The entertainment industry is full of nepotism, and while some manage to overcome the negative stigma and prove their talent, many others, unfortunately, discover that without their famous parents, they would probably be waiting tables, longing for their big break. You already know which group Tori Spelling belongs to.
It should be noted that she always says that she didn't have it easy and everyone knew that her father paved the way for her. Therefore, she lacked confidence in her skills and always worked harder to prove herself. To her credit, she could have easily disappeared and been forgotten like many others, but she managed to maintain her place in the industry, even if it was mainly in the genre of trashy entertainment.
Aside from the reputation behind her last name, Spelling was also known for the numerous and prominent plastic surgeries she had, which gave the gossipers even more reasons to mock her. She revealed that it was her own mother who convinced her to have her first surgery – a nose job at the age of 16, and she also mentioned that she regretted the breast augmentation she underwent. The long chain of surgeries didn't leave much of a resemblance between the Donna Martin of the first episode and the one appearing in the last episode.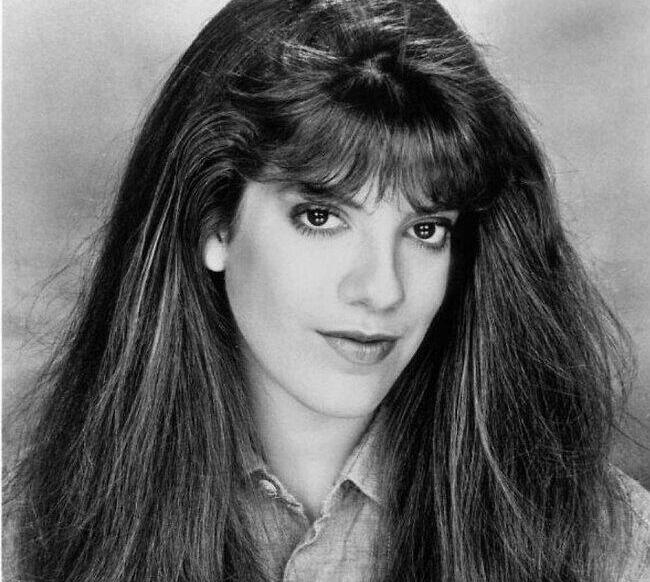 "We slept together on the night we met"
In the years that followed, not many job offers came her way, and those that did mainly included small roles and insignificant projects. Her name remained in the headlines primarily due to the drama in her personal life, which was a rich source of content for several reality TV shows she took part in.
In 2004, she married actor Charlie Shanian in a wedding that cost no less than a million dollars. While it may have been a small amount of money for her parents, the length and quality of the marriage did not justify the expense, especially since a year later Spelling found herself in the arms of another man.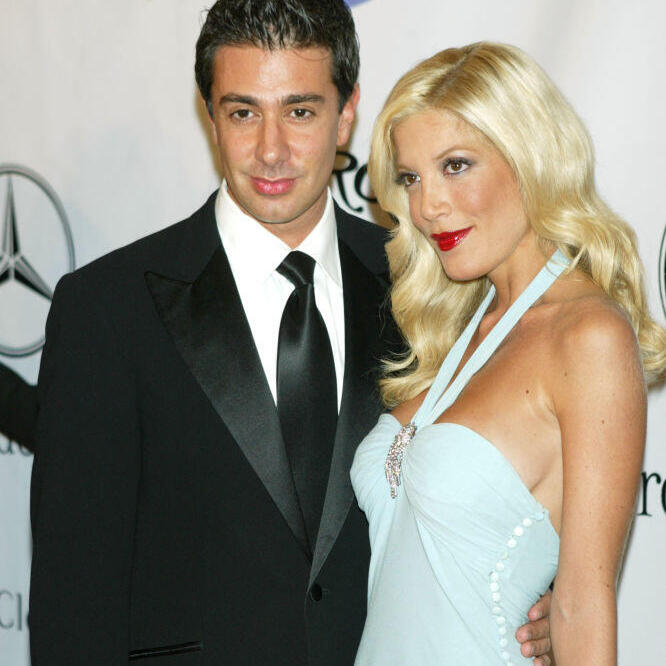 Spelling met actor Dean McDermott on the set of a joint film production. Both of them were married to other people, and McDermott also had a child, but they quickly forgot all of that. Spelling admitted: "We slept together on the first night we met. It wasn't just a fling for the sake of sex; it was a conscious decision. We truly fell in love."
They both left their spouses, and she wrote in her autobiography about the evening she informed her husband that she was leaving him: "I told him that I had never been in love with him and that I married him only because he was a nice guy who took care of me. He refused to accept it and said that our marriage was perfect. In the end, he asked if I cheated on him, and I said yes. He immediately knew it was with Dean. 'I needed to know,' he told me."
A disappointing inheritance and financial debts
In May 2006, just weeks after finalizing her divorce, Spelling and McDermott got married. A month later, she suffered a hard blow when her father died at the age of 83. Her relationship with her mother, which was already strained, only worsened when it was revealed that despite Spelling's father leaving behind a fortune of $500 million, his wife, who was responsible for the assets, transferred only $800,000 to Tori and her brother. She revealed that her father genuinely believed that this amount would be enough for her for the rest of her life, and perhaps due to his considerable wealth, he couldn't properly calculate money and financial matters.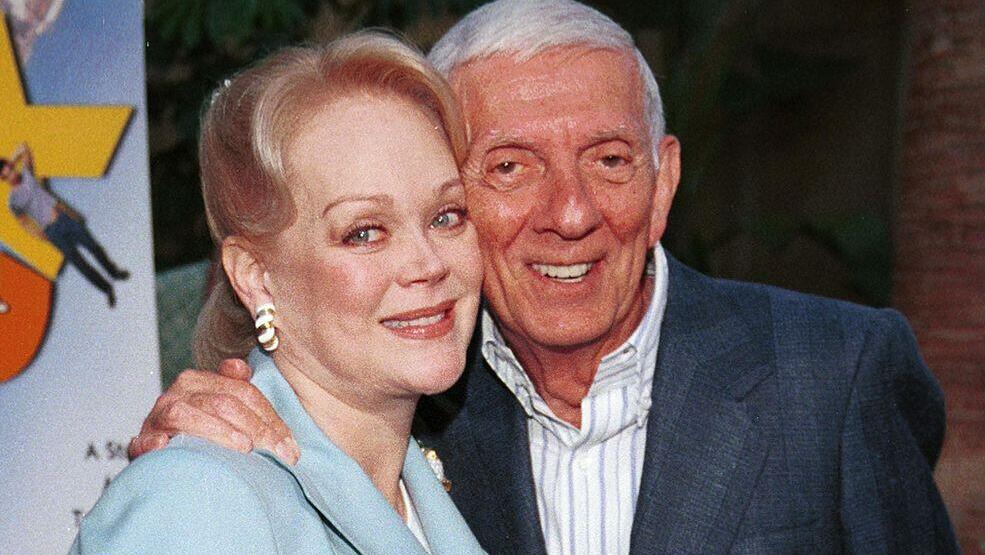 Not that Spelling herself was an expert in finances, given the poor financial decisions she and McDermott made (like a failed attempt to open a bed and breakfast), their wastefulness, and their stalled careers. This didn't stop them from having five children - Spelling admitted they were not all planned – and led them into financial turmoil and substantial debts from which they are still struggling to recover.
Candy didn't help to improve the mother-daughter relationship when she accused Spelling of contributing to her father's death, saying, "He did everything for her, and when he was no longer able to do so, she cut ties with him. That's what killed him; he didn't want to live like that." She also said later of her late husband: "He was very sick, stopped eating and drinking. He called Tori every day, and she didn't answer. He kept asking us if she had called back, and we had to tell him she hadn't."
If the divorces, financial troubles, and family conflicts weren't enough, rumors surfaced about the scandalous couple heading toward a breakup. Of course, Spelling and McDermott denied it and even renewed their vows in 2010, as if to prove that everything was fine between them. In the end, Spelling admitted that not everything was rosy: "It's a rebirth. We had ups and downs, but those weren't things we could change."
But rock bottom came in 2013, when Spelling discovered the truth about her accusations of McDermott being unfaithful and the saying "Once a cheater, always a cheater" turned out to be true. After the birth of their fourth child and after a difficult pregnancy during which she was hospitalized and bedridden for four months, Spelling found out that McDermott had cheated on her with a woman 20 years younger whom he had met while filming in Canada. "He told me that he and his wife weren't having sex. I believed him," said the woman in an interview with the gossip columns.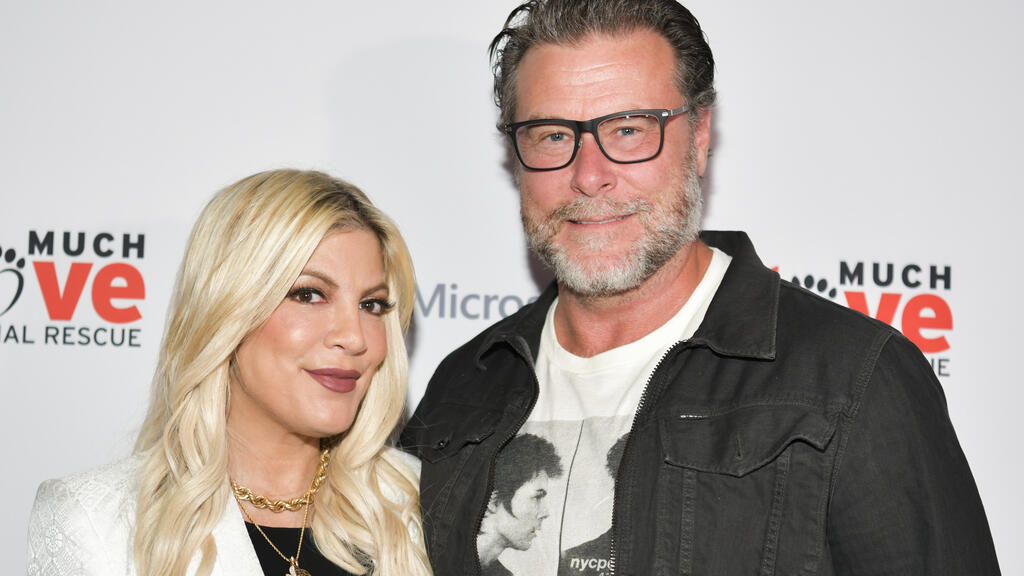 Spelling and McDermott resolved the crisis in the most public way possible: couples therapy within the framework of Spelling's reality TV series, "True Tori."
"The sex I give him is never enough. He will never be satisfied with just being with me," she tearfully said in one of the episodes. In response, McDermott checked himself into a mental health institution.
In the end, the two tried to mend their relationship, but their struggles continued to make headlines, with reports that the marital crisis had not truly passed and that they were also burdened with great financial debts. McDermott's ex-wife even revealed that he had no money to pay her child support for their shared child, so it was Spelling who stepped in to pay on his behalf.
Cycles of rumors and denials go on to this day
Over the years, it indeed seemed like the marriage was on the brink of collapse, and the peak came in 2018 when the police were called to intervene in their affairs three times within a span of nine days. The first time was after McDermott claimed that Spelling was experiencing a nervous breakdown, an incident that the police described as a "domestic dispute." A few days later, he called them again, expressing concerns for the safety of their children, as Spelling had taken them with her to see a doctor. Two days after that, the family was at a restaurant when the police were summoned once again, this time at the request of both spouses who were unhappy about paparazzi photographers surrounding them outside and sought assistance to ensure their children's well-being.
Since then, things have cooled down a bit. Rumors of an imminent divorce still occasionally surface, followed by denials, but on the surface, it appears that peace has been restored at home. Well, except for the mold issue that made everyone ill.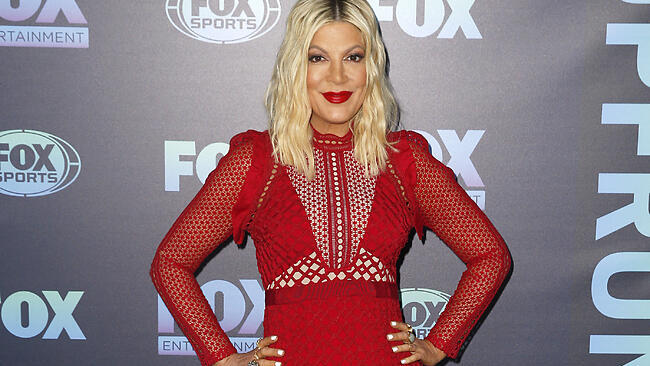 After years of conflict, Tori and Candy reconciled, and don't worry, Tori Spelling finds ways to make money. After the revival of the series "Beverly Hills, 90210" failed and was canceled after only one season, Spelling and Jennie Garth (who portrayed Kelly Taylor in the series) started a podcast where they watch an episode of the show each week, reminisce and share behind-the-scenes stories.
About six months ago, they launched a line of household products called "The BFF Collection." And of course, the highlight for us was that four years ago they visited Israel for a fashion brand photoshoot.
Besides that, Spelling did what any self-respecting celebrity does these days – participated in the reality show "The Masked Singer" and even made appearances in several international versions.