The Israel Football Association court announced Monday that Beitar Jerusalem FC won't be allowed to play in European competitions, following the events of the State Cup final in which the team's
fans stormed the pitch
in celebration.
In addition, the football club was fined NIS 70,000 ($18,700), deducted three points from their next season, and excluded from the cup under certain conditions.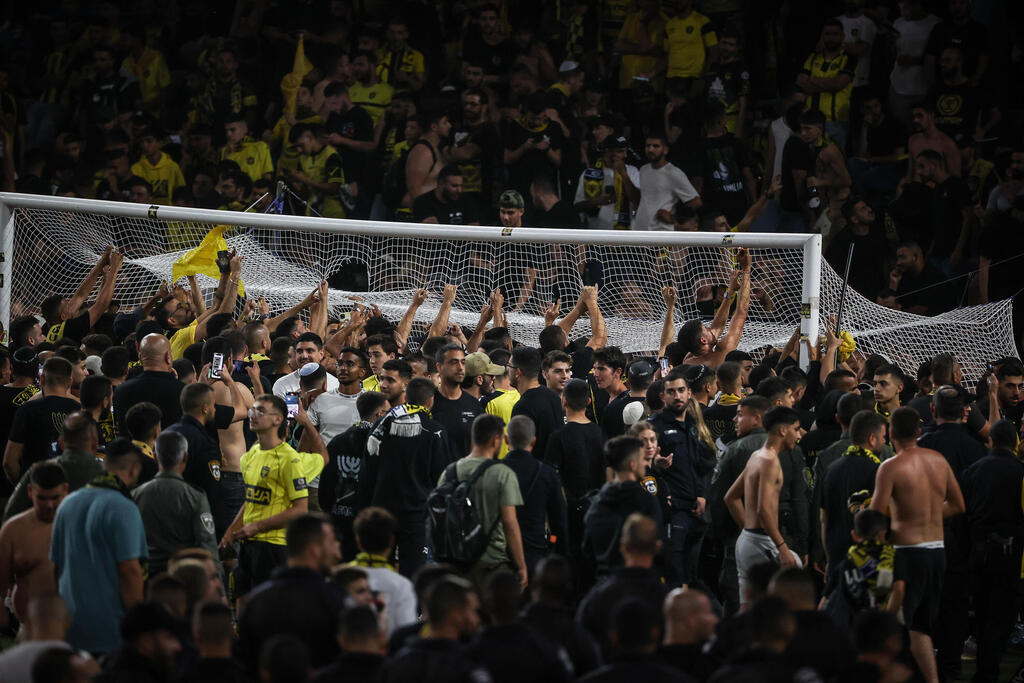 Following the State Cup match, Beitar Jerusalem fans burst onto the pitch and stole medals intended for both teams, set fire to the goal nets, and forced the evacuation of President Isaac Herzog from the stadium.
Security guards and police were unable to control the fans, and chaos continued before the Israel Football Association turned to Beitar Jerusalem's players to calm the crowd.
The punishment imposed is harsher than what the association's lawyer, Nir Reshef, requested during last week's hearing. Reshef demanded the team be deducted three points in the following season, but the court ruled a heavier punishment was needed. Following the decision, Beitar Jerusalem intends to appeal against the ruling.
The football club's response stated: "We were shocked to receive the punishment imposed on the club by Israel Football Association. The decision harms the club, hundreds of thousands of fans, Israeli sports, and the city of Jerusalem, which is preparing to host a European football match."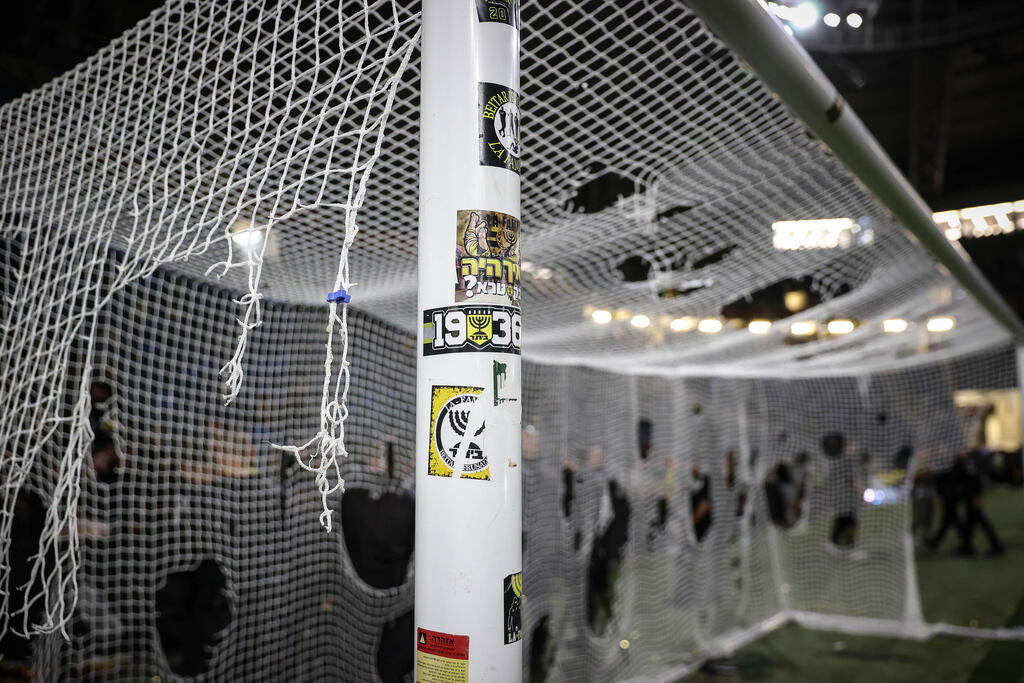 "Beitar Jerusalem fairly won the cup, and we expect the judges to reconsider their decision as soon as possible, so that we can prepare for our future goals that include the UEFA Conference League."
"Nevertheless, the club's owner, Barak Abramov, calls on our fans not to engage in any form of violence and asks not to protest in front of the Israel Football Association chairman's house," the statement added. "The club's owner hopes that sportsmanship will prevail and allow Beitar Jerusalem to represent Israel and its capital in European competitions."
The court's decision didn't spare criticism from the club.
"Beitar Jerusalem and its fans played a significant, central and essential part in turning the State Cup final into a big, shameful and disgraceful riot," the judges wrote.
"We must add the fact that this is the club's 29th appearance in court this season due to the actions of its fans. Regrettably, in our impression the accused has chosen a course of minimal confrontation with its fans, thereby allowing parts of those fans to become lawless. All these justify a harsh punishment for these actions," according to the judges.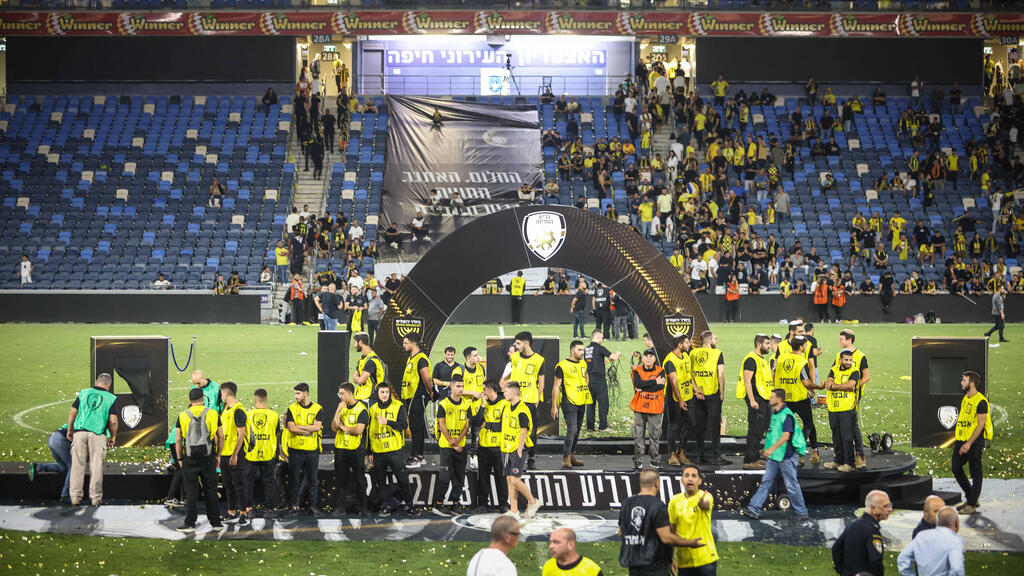 "A significant component of the defendant's verdict is a regulation that states its winning title and cup should be awarded to the opposing team it played should similar incidents occur during a State Cup final match," the judges concluded.
The punishment imposed on Beitar Jerusalem sparked severe criticism from Culture and Sports Minister Miki Zohar. "The punishment given to Beitar Jerusalem doesn't represent values of sportsmanship," the minister wrote on his Twitter account.
"The team won the cup and therefore deserves to play in Europe. As I've always said, fan behavior shouldn't be used against the team, its players, and the coach. Collective punishments aren't the solution," he tweeted.
Jerusalem's mayor, Moshe Lion, said that "the decision is unreasonable, and one which harms the football club's owners, and hundreds of thousands of fans personally. I believe that the Supreme Court won't stand by this decision, and I call on fans not to use violence as it has no place in sports."