Rihanna revealed her
second pregnancy
in front of millions of viewers during her halftime performance at the Superbowl earlier this year.
Nine months after the birth of her first child, Riza Ethelston Myers, Rihanna appeared on stage wearing an open red overall designed by fashion house Loewe. Underneath the overall, she wore a sheer golf shirt and a vinyl corset, with a short puffy coat on top, designed by Alaia.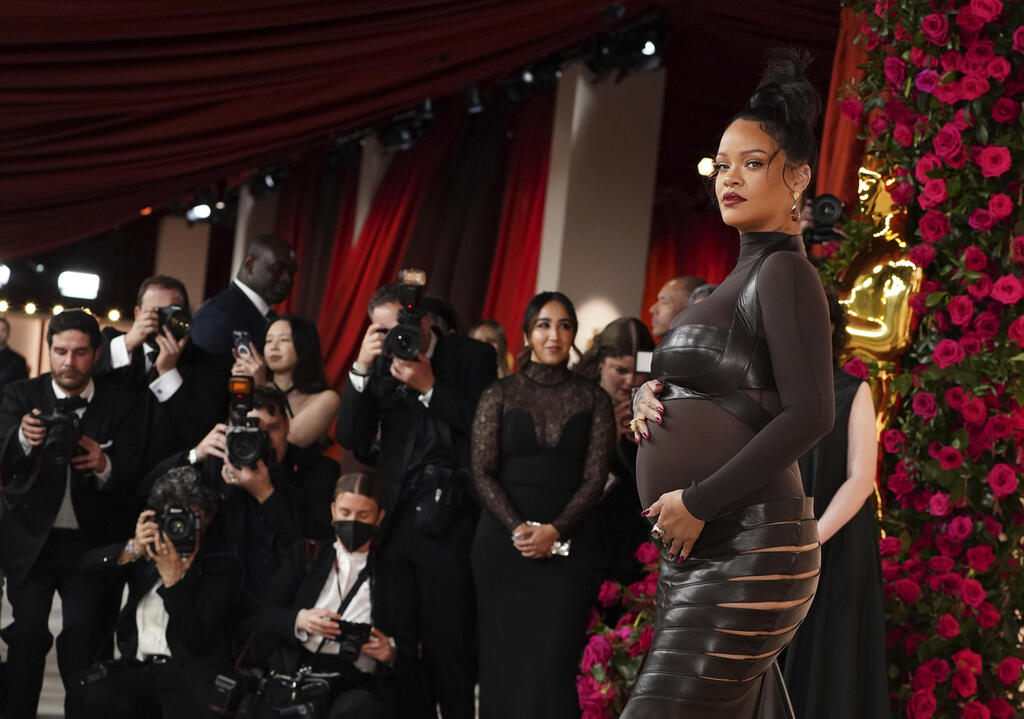 And so, the entire world waited in anticipation to see the 35-year-old singer's groundbreaking maternity fashion.
One doesn't need to be a fashion expert to recognize the revolution Rihanna has brought to the way we perceive pregnancy or, more accurately, the way pregnant women dress in public.
As Ynet previously reported during Rihanna's first pregnancy about a year and a half ago, unlike other celebrities who tend to hide and "camouflage" their bellies with loose dresses or opt for dedicated maternity items, Rihanna continues to dress as usual.
What she embraced during her first pregnancy she further developed and expanded during her second, with a wide range of extravagant appearances that maintain her original style and, in some cases, even take it to the extreme.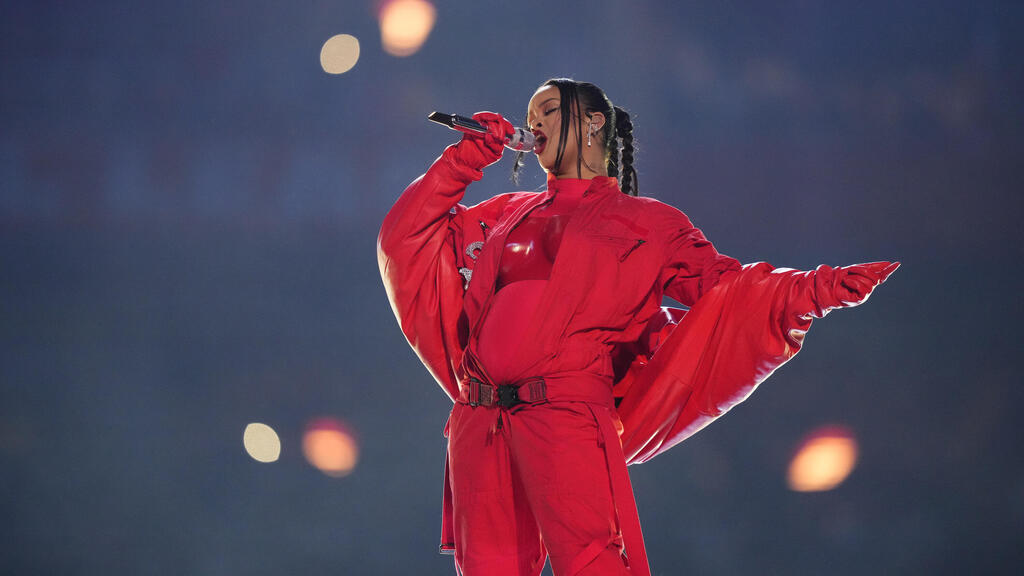 "Fashion is one of the things I love," Rihanna declared during her first pregnancy in an interview with Entertainment Tonight, "through it, we defy what it means to be pregnant."
In another interview with Vogue UK after the birth of her firstborn, she added: "Dressing for pregnancy was such a piece of cake, But dressing in postpartum, what do you do? Everything is too small or too big. You kind of just gotta wait it out, otherwise you end up buying so many clothes you're not going to use."
With plenty of faux fur coats, an exposed belly and short miniskirts, Rihanna pushes boundaries and showcases how a young, pregnant woman can dress. All maternity clothing brands, including the fashionable ones, pale in comparison to her outfits.
For example, an ensemble she put together last month included a black fishnet bra by Vaquera, low-rise jeans by Agolde, and a shearling jacket by Y/Project – three cutting-edge brands in modern street fashion. To complete the look, she added Timberland boots and a Miu Miu handbag.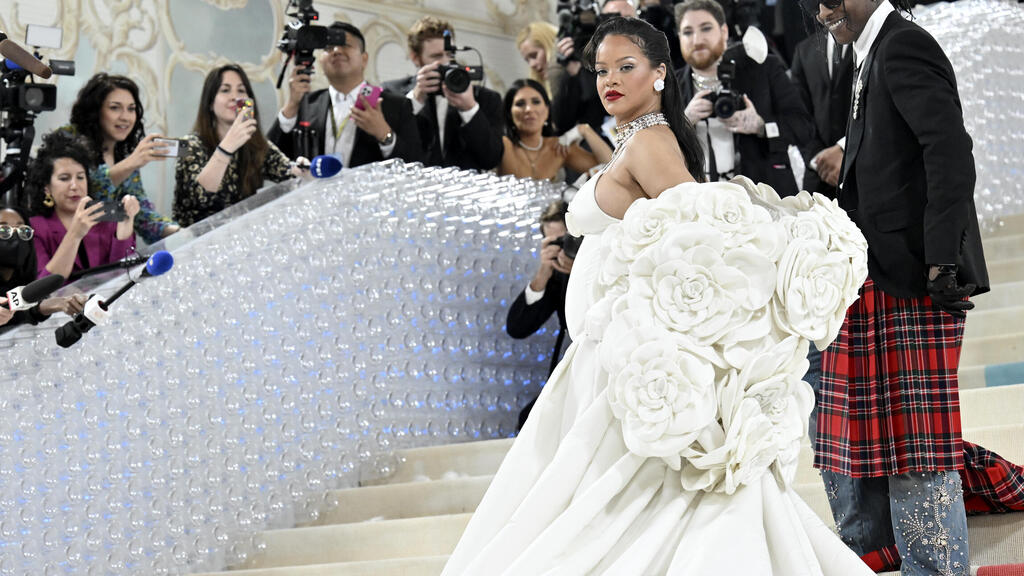 Another successful appearance featured a full ensemble designed by Jonathan Anderson for Loewe, including a furry golf vest, a short leather mini skirt, and a faux fur coat in two colors.
Last month, Rihanna arrived fashionably late to the Met Gala, covered in a white ensemble designed by Valentino, stealing the show.
For the Oscars ceremony in March, she opted for a more risqué look, wearing a design by Alaïa that included a brown-chocolate leather bra, a maxi skirt with diagonal patterns and a long trail, and a transparent chiffon turtleneck top that presented her advanced pregnancy.