While the United States swung its door shut to most refugees during
World War II
, a young American in France saved thousands, including some of the 20th century's defining artists and thinkers — such as Marc Chagall and Hannah Arendt — from the Nazis.
The rescue mission of Varian Fry, which went largely unrecognized during his life, is the subject of Netflix's new drama "Transatlantic," launching Friday from "Unorthodox" creator Anna Winger.
Starring Cory Michael Smith as Fry, the seven-episode "Transatlantic" aims to recreate his operation in Marseille after the Nazis defeated France and before the United States entered the war. Winger has injected several imagined romances, war efforts and characters into the fictionalized series, including one posed as Fry's lover, named Thomas Lovegrove (played by Israeli Amit Rahav). Although Fry's son has said that he was a "closeted homosexual," no such person is known to have existed.
Winger believes these inventions will invite Netflix viewers to learn more about the true story.
"The people who lived through these stories are dying out," she told the Jewish Telegraphic Agency. "My job is to bring this to a wide audience, to people who don't know anything about it."
The story behind the series
The real Varian Fry, a 32-year-old journalist and suit-clad Harvard graduate, showed up in Marseille with $3,000 taped to his leg and a list of 200 names in August 1940.
After France surrendered to Germany, Fry was among 200 Americans — including journalists, artists, museum curators, university presidents and Jewish refugees — to create the Emergency Rescue Committee at the Hotel Commodore in New York. This group was concerned with Article 19 in France's armistice with Germany, which required French authorities to surrender any individuals demanded by the Germans.
The private relief organization drew up frenzied lists of anti-Nazi intellectuals who were trapped in France. With the help of first lady Eleanor Roosevelt, the ERC obtained some emergency visas and sent Fry to lead the rescue efforts in Marseille, a port city in the southern, unoccupied part of France.
What he found there was impossible to manage alone. His mission began in his room at the Hotel Splendide, where long lines of refugees waited in the morning before he woke up and at night after he went to bed. They sometimes walked straight into his bedroom without knocking, Fry wrote in a letter to his wife shortly after he arrived.
Gathering a small devoted staff, including Frenchmen, refugees and American expatriates, Fry moved his office to Rue Grignan and later Boulevard Garibaldi. Outside of Marseille he rented the Villa Air-Bel — colorfully recreated in "Transatlantic" — to house eminent writers and eccentric Surrealist artists waiting for visas.
The group developed legal and illegal branches, with the cover organization offering humanitarian relief while a behind-the-scenes operation flouted the law to help refugees escape. Using Marseille's lively black market, the staff found hiding places, forged documents and bribed officials. Bil Spira, a Jewish Austrian-born cartoonist, forged passports for the ERC. (He was caught and deported to Auschwitz, but survived.) Resistance fighters Hans and Lisa Fittko devised an escape route to Spain, guiding refugees across the Pyrenees mountains on foot.
By the time he was forced out in October 1941, Fry's shoestring operation had enabled 2,000 Jewish and other anti-Nazi refugees to flee Europe, including such towering artists as Chagall, Max Ernst and Marcel Duchamp, and intellects such as Arendt, Heinrich Mann and André Breton. It has been estimated that 20,000 refugees made contact with the rescue center in Marseille.
Fry's illegal efforts made him plenty of enemies from his own country, who accused him of interfering with American neutrality in the war. He angered the state department, officials at the American consulate in Marseille and ERC members in New York. In August 1941, he was arrested by Vichy police and sent back to New York.
Fry died in 1967 at the age of 59. Only a few months earlier, he had received the Croix de Chevalier de la Legion d'Honneur, France's highest decoration of merit — and the only official recognition in his lifetime. In 1994, he became the first American honored by Yad Vashem, Israel's Holocaust memorial and history authority, as Righteous Among the Nations.
The Emergency Rescue Committee merged with another relief organization and became the International Rescue Committee in 1942. It is still in operation today and currently led by a Jewish CEO, former British politician David Miliband.
What's in the show, and why some are against it
Some of Fry's colleagues are fictionalized in "Transatlantic," including the Jewish Berliner Albert Hirschman (Lucas Englander), who would become an economist in the United States; the Chicago heiress Mary Jayne Gold (Gillian Jacobs); and the Jewish Austro-Hungarian activist Lisa Fittko (Deleila Piasko). American diplomat Hiram Bigham, who gave Fry crucial help and even hid writer Lion Feuchtwanger in his home, is also a character in the show.
Throughout the seven episodes, rescue missions swirl around a series of fictional love affairs. In addition to Fry's relationship, a triangle unfolds between Hirschman, Gold and the fictional American Consul Graham Patterson. (There is no evidence that Gold romanced either with her comrade or with any American consul in Marseille.) Lisa Fittko has an affair with the fictional character Paul Kandjo, who organizes armed resistance to Vichy.
Several wartime plot points are also invented, including a prison break at Camp de Mille and Gold's collaboration with British intelligence.
The degree of fictionalization has angered some people close to the real history. Pierre Sauvage, president of the Varian Fry Institute, called the show's trailer "shocking." Born in 1944, Sauvage survived the end of the Holocaust in the French village of Le Chambon-sur-Lignon, although his Jewish parents were turned down by Fry's overwhelmed committee. He became close friends with some of Fry's fellow rescuers in their later years, including the late Gold, Hirschman and Fittko.
"Are there any red lines?" he said. "Can one fictionalize at will, with no concern for the reality of the story, for the false impression that people will get — and for the way it affects the private lives of the families of people portrayed?"
Sheila Isenberg, who documented Fry's operation in her book "A Hero of Our Own," has described the series as a "travesty." Thomas Fischer Weiss, a child survivor who attempted Fry's escape route through the Pyrenees at 5 years old, also said the historical events needed no embellishment.
"I think you should tell it straight," he told the JTA.
The legacy of the 'troublemakers'
Sauvage believes that if Fry and his associates were alive today, they would like to be remembered for their convictions.
"These were people who were sort of in your face," he said. "People who knew clearly what they felt and expressed it. They would often describe themselves as troublemakers. Mary Jayne [Gold] said about Varian that he was an 'ornery cuss' — it took orneriness to stick to your guns."
That orneriness was critical at a time when many Americans were apathetic to the plight of European Jews — a 1938 poll in Fortune magazine found that fewer than 5% believed the United States should raise its immigration quotas for refugees. By the summer of 1941, it was too late to open the doors. The German policy of expelling Jews had changed into extermination.
According to Sauvage, America's refusal to accept more refugees had something to do with that shift.
"The Nazis could legitimately come to the conclusion that the world wouldn't do anything about the murders and wouldn't really care all that much," he said. "What the Varian Fry mission symbolizes is people who cared."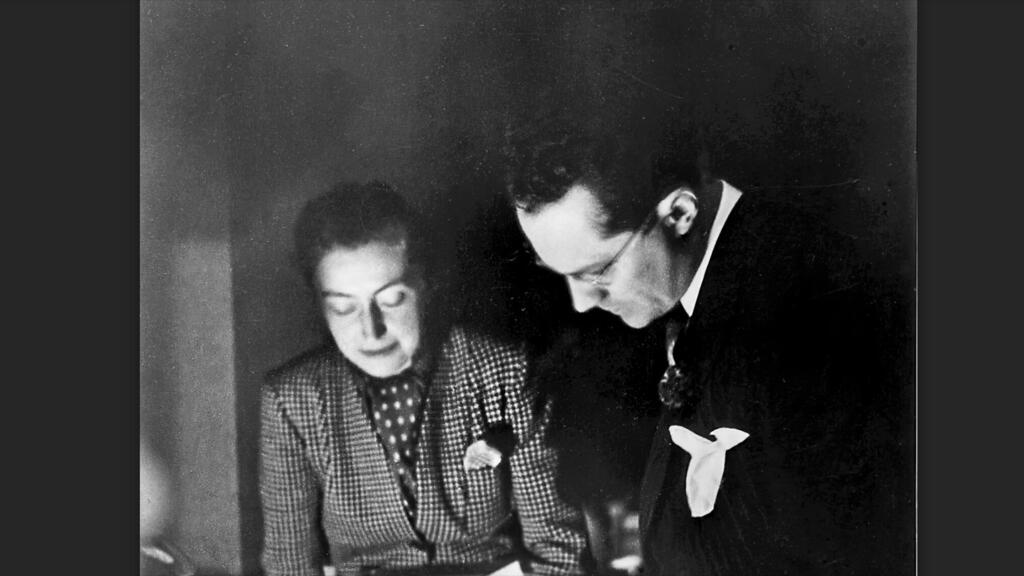 Varian Fry with Miriam Davenport in the first offices of the Centre Américain de Secours in Marseille in 1940. Davenport, a friend of Mary Jayne Gold, also worked in the rescue effort but is omitted from "Transatlantic." (Varian Fry Institute)
After their year in Marseille, the rescuers settled into more ordinary lives. Hirschman became an economist with appointments at Yale, Columbia and Harvard. Lisa Fittko ended up in Chicago, where she worked hard in import-export, translation and clerical jobs to earn money, eventually joining protests against the Vietnam War. Gold divided her time between New York City and a villa on the French Riviera.
They all remembered the rescue mission as their finest hour. Speaking with Sauvage, Gold called that year "the only one in her life that really mattered."
A refugee story for troubled times
Fry's rescue mission inspired Julie Orringer to write "The Flight Portfolio," a 2019 novel that became the basis for "Transatlantic." Orringer was captivated by the image of a young man arriving in Marseille, idealistic and unprepared for the depth of anguish he would find.
"The task was way too big," she told the JTA. "He realized quite early on that he was going to ask for help, that he was going to have to turn to others who had deeper experience. And in collecting this group of incredible individuals around him, he assembled a kind of collective mind that really could make a difference under the very difficult circumstances that he faced."
She believed that Fry left an example for the inexperienced. "If you're the kind of person who wants to take action on behalf of refugees, but doesn't know how to do it, ask for help," she said.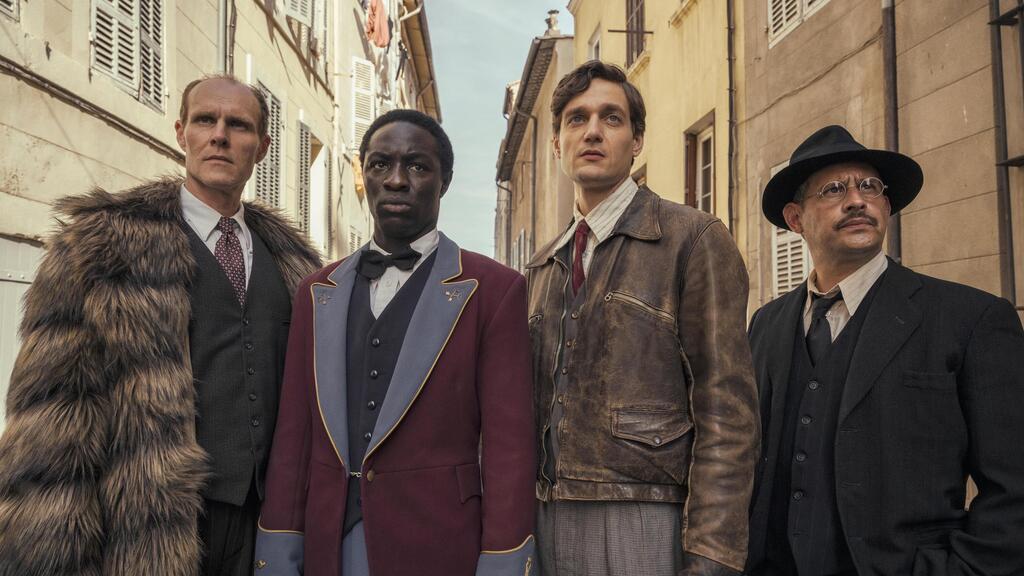 Winger, a Jewish Massachusetts native who has lived in Berlin for two decades, conceived of making a series about Fry in 2015. Germany saw an influx of more than a million migrants that year, most of them fleeing Syria's horrific civil war. She optioned Orringer's book in 2020.
"I thought a lot about the fact that people like us — artists, Jews, both — had to leave Berlin as refugees, but now there were so many people coming to Berlin as refugees," said Winger.
Then, just as she started filming "Transatlantic" on location in Marseille, a new war broke out in Europe.
"The war in Ukraine started three days into the production and there was a whole other wave of refugees coming to Berlin," she said. "Suddenly we were making it in another refugee crisis."
Russia's invasion of Ukraine hit close to the show, whose cast and crew hail from across the continent. Winger's cinematographer is married to a Ukrainian woman. In Berlin, she saw thousands of refugees crowding into the central train station, some without shoes, food or plans for shelter.
"I think it gave us all a strong sense of purpose," said Winger.