At 39, Abraham Dreazen, CEO of Nextage Therapeutics - a company that manufactures therapeutics from psychoactive substances, has a dream: to move psychedelic substances out of their colorful, counterculture associations and dress them in a respectable white coat. He aims to produce
psychedelic medications
that will be warmly embraced by the medical establishment.
In his own words, he wants "to find solutions for brain-related issues that currently have no treatment, using a combination of psychoactive substances and cutting-edge brain technology."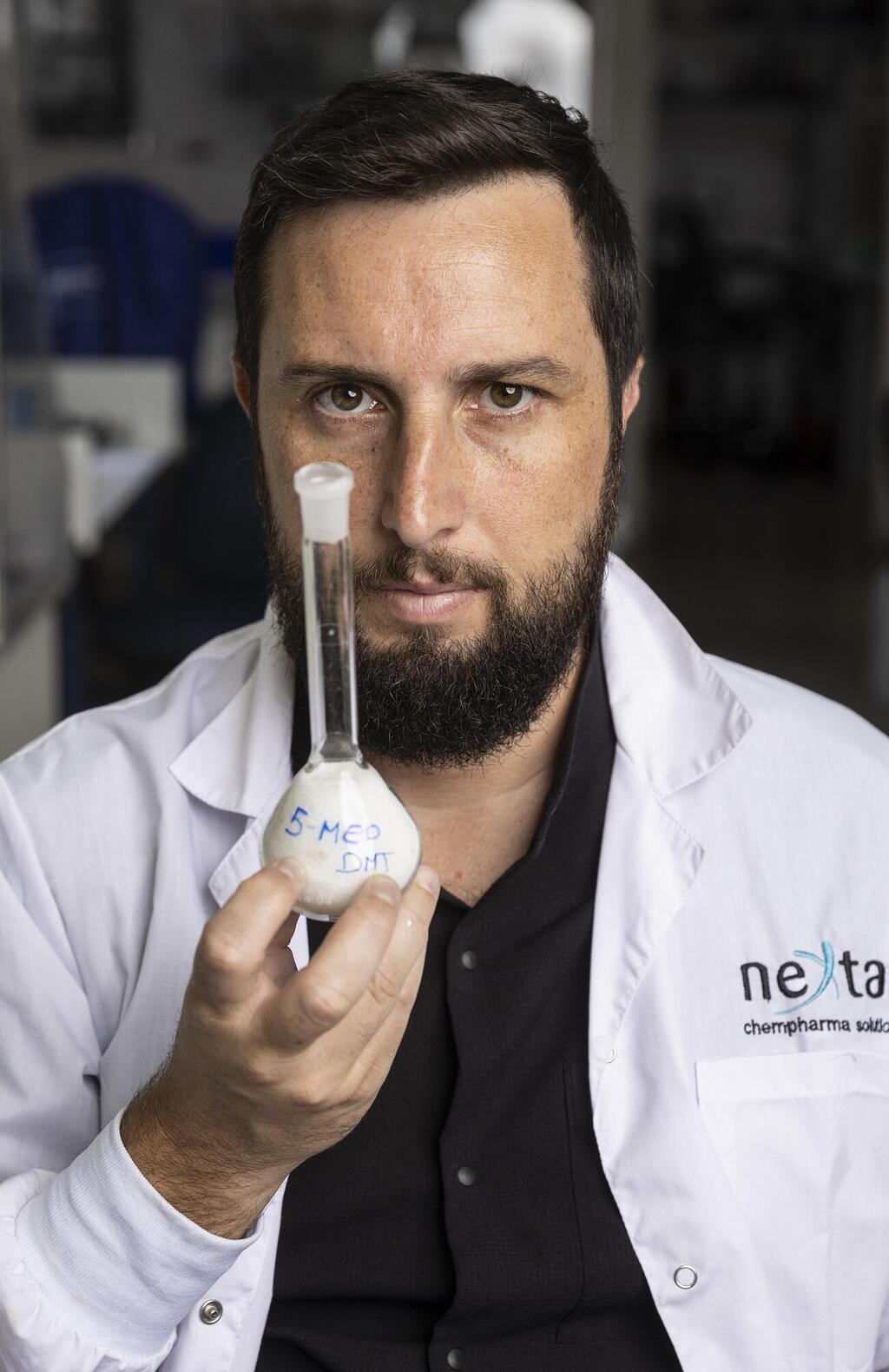 Dreazen and his partners are exploring the realm of pain management, aiming to find treatments for conditions like
fibromyalgia
and endometriosis, which afflict millions of women worldwide with little meaningful relief beyond addictive painkillers. They are attempting to do this through an unconventional partner: the Colorado River toad, whose skin contains the substance 5-MeO-DMT, known for its psychedelic properties.
"We believe that this compound—also found in certain cacti native to South America and traditionally used in shamanic rituals—has the potential to address pain issues. On one hand, it's a very strong and active substance; on the other hand, its duration of action is relatively short compared to substances like MDMA (Ecstasy) and LSD. Therefore, it impacts for only about 30 minutes to an hour, both alleviating pain and not requiring long hours of monitoring. For patients living with pain 24/7, who can't experience a single moment without discomfort, this brief respite could provide much-needed relief."
Is that it? The pain relief lasts only for an hour or so? What happens afterward? Does the pain return?
"The duration of the psychedelic effect is around 30 minutes to an hour. We believe that the impact could be significant and long-lasting—there may be a need for follow-up treatments. This is certainly not a quick fix, and this is exactly the challenge that drives us to advance to clinical research and trials.
"We're currently synthesizing a chemical replica of it that is identical, and then working to conduct human trials. Concurrently, we're collaborating with researchers from the Hebrew University to develop new molecules based on the same substance, which are capable of reducing pain in a more effective manner."
Dreazen explains that there was extensive research on psychedelic drugs in the past, "but then conservative U.S. President Ronald Reagan declared war on the field and halted all funding for research. These are substances that have a massive impact on our brain. The cessation of research meant that an entire group of substances with the potential to effect significant change in the brain was left undeveloped. Indeed, since the halt in research and for several decades, we've seen very few breakthroughs in brain treatment."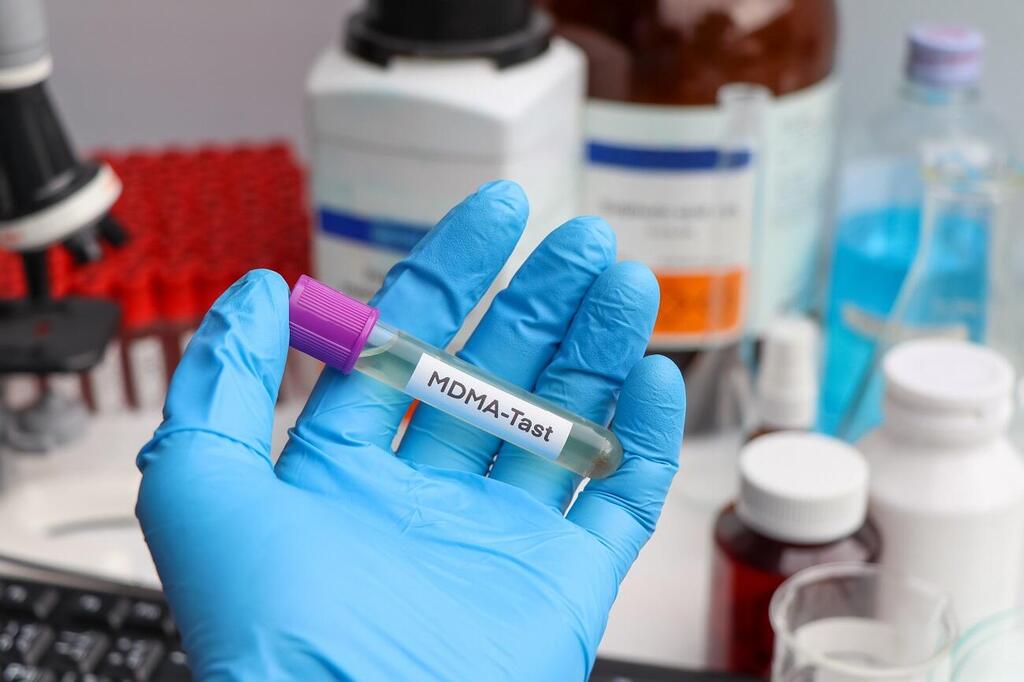 Research resumed about a decade ago, likely due to the global renaissance in cannabis use, coupled with the urgent need created by the epidemics of depression and anxiety sweeping humanity. Today, this is one of the hottest and trendiest areas in the pharmaceutical industry.
"I estimate that within a year, the first psychedelic drug will be on the shelf," Dreazan casually drops the bombshell as we tour the company's lab. And no, he's not talking about a drug he's developing, but one developed by the nonprofit organization called "MAPS." This is especially significant news for Israelis.
"It's an MDMA-based drug, slated to be the first approved treatment for PTSD. Last November, the research on the last group of subjects was completed and all the required data was collected, including in Israel, which is, of course, one of the first global centers to pave the way for these treatments."
If you're currently imagining wild parties in the forest, colorful tie-dye attire à la Woodstock, and kaleidoscopic "Hair"-style binges, erase that fantasy. Therapeutic treatment with psychedelic substances will only be administered within a tightly regulated framework of medical, psychiatric and psychological supervision. This is to avoid exactly what the brain fears—irreversible harm.
"At the end of every drug treatment process, we see trauma victims who are no longer diagnosed as post-traumatic," promises Dreazen, his eyes lighting up. As the child of a post-traumatic war veteran, my eyes also light up.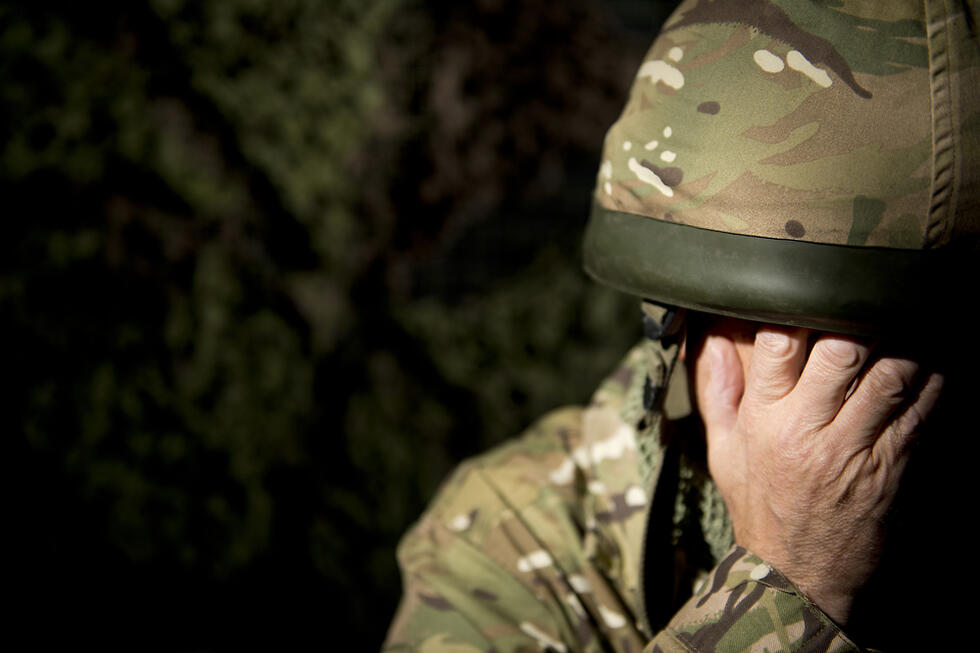 How does it work?
"One of the things that psychedelic substances do is greatly increase the brain's plasticity, which decreases as we age. For example, children's brains are still highly plastic, so they can change, heal themselves and form new connections. For adults, it's harder, but psychoactive substances allow this. They facilitate neural rewiring and memory alteration."
Is this essentially what Cognitive Behavioral Therapy (CBT) does?
"Yes, but psychoactive substances enable this chemically, physiologically. In other words, they stimulate the renewal of synapses in the brain (the connections between nerve cells and other cells)
So why not just take ecstasy? Why all this need for spending billions on developing drugs?
"Psychedelic substances are not addictive, but they still pose risks, and a psychedelic experience must be accompanied by comprehensive and supervised treatment. It's not trivial—you can't just casually take ecstasy. There's a thorough process involved. Most importantly, as a drug developer, I'm obligated to create a product that, when taken, will treat only what needs treating, without causing harm to the body.
"The fact that such a drug will also be approved in Israel within a year is hugely significant. It has the potential to be life-changing, and research will only continue to evolve. In the future, it may even be used as a preventive measure for trauma."
So, you're saying that when you get to the emergency room, you'll receive a trauma-preventing capsule?
"That's an exaggeration, of course, but certainly people who arrive at triage after experiencing a traumatic event, like an accident, may receive not only psychological treatment but also supportive psychedelic treatment. And that's extraordinary news.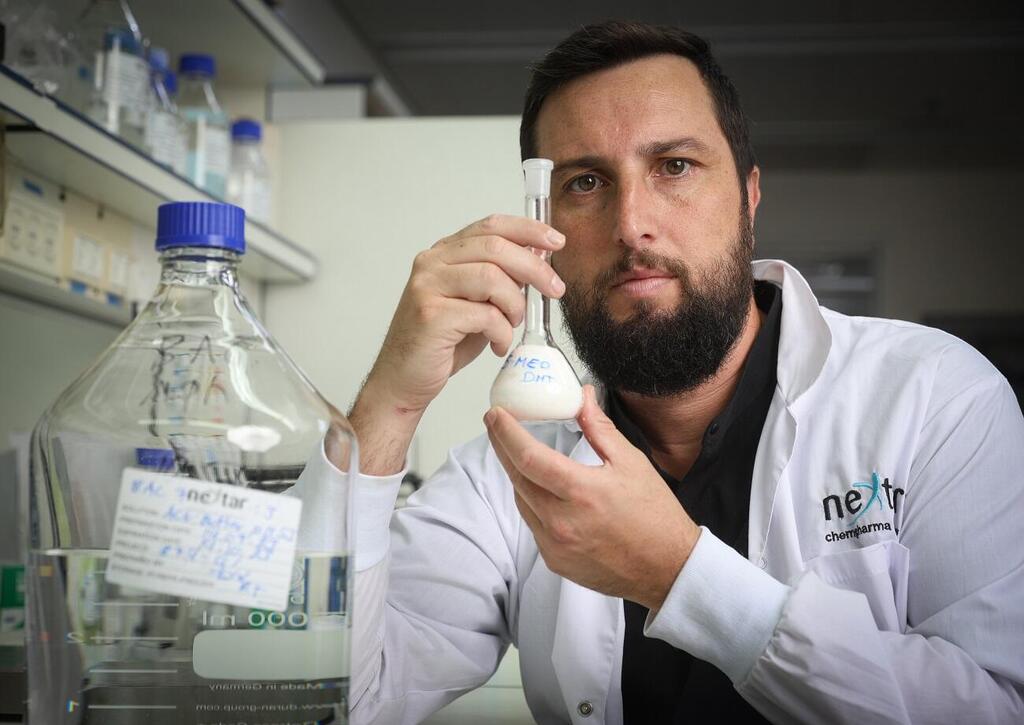 "The Health Ministry, Defense Ministry, researchers and doctors in Israel are among the most daring in the world, willing to pioneer areas they see as having life-changing potential. That's what makes this place so special."
Go to raves or certain communities in the country, and you'll see that many people aren't waiting for your medical breakthrough. They're already there.
"It's no secret that drugs exist in the world. There are entire communities where members regularly use psychoactive substances as part of their routine and self-care—this includes mushrooms,
ketamine
, LSD and others. These substances have a very strong effect on the brain but are not addictive.
"We're also hearing from mainstream individuals, not just forest party-goers, about their use. From Silicon Valley to almost every major company talking about how their founders have used or are using psychedelics—sometimes even during employee retreats—to 'open their minds.' These substances are given in small doses, creating a psychedelic effect that helps you deal with stress, anxiety and challenges. The taboo surrounding this has lifted."
"Not only has the taboo lifted, but those who delve into this field will find therapists who use psychoactive substances as part of their treatment approach. Sometimes they do this in secretive settings, with word of their activities spreading by word of mouth.
"However, when you go to such a therapist, you need to be sure of their understanding of how these substances affect the brain. There are skilled and experienced therapists who know what they're doing and can support their patients during and after treatment. On the other hand, there are charlatans that one needs to be extremely cautious of."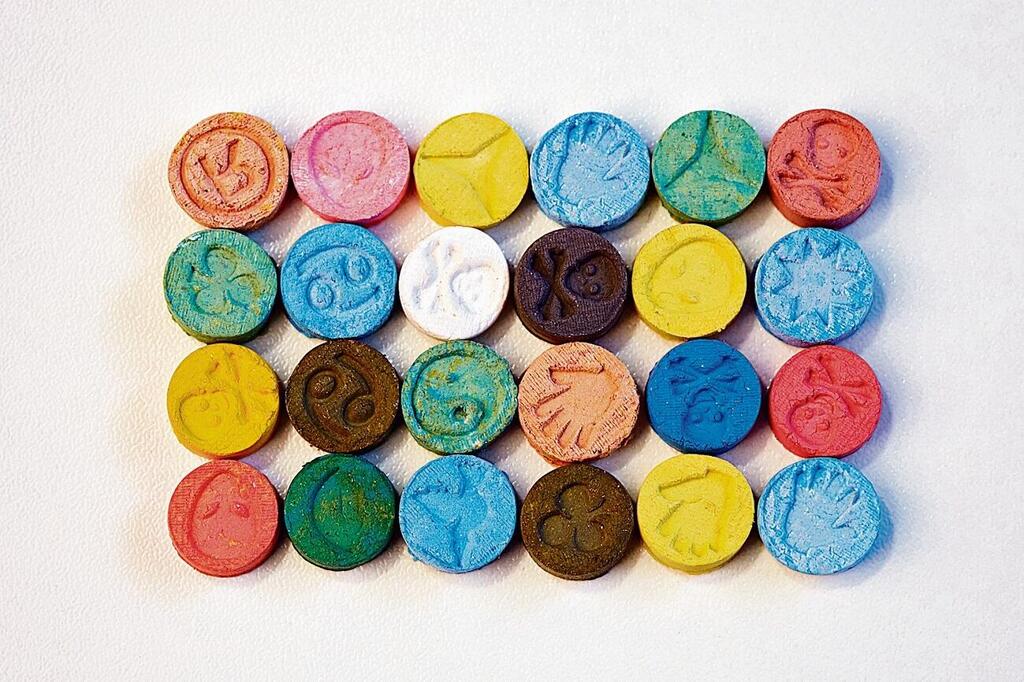 Breaking through the brain barrier
The field of brain health is becoming increasingly relevant due to the aging population and the ramifications of COVID, which bring with them diseases such as Alzheimer's, Parkinson's, depression, anxiety and even chronic pain originating in the brain.
"It's true that economically there are more profitable areas of medicine to develop, but the brain is fascinating. Not only because it's the most important organ, but also because it's the most mysterious. It's incredibly complex, its functioning mechanisms are not always clear, and we don't really have an easy way to access and examine it,' says Dreazan. This enigma is now driving the team at Nextage forward on a challenging research path that spans the globe and will last for many years: to achieve a breakthrough that will enable the delivery of drugs to the brain."
What does it mean to deliver drugs to the brain?
"Most substances we consume, whether as food or medication, enter our bloodstream, but over 90% of them never reach the brain. The reason for this is that our brain has a barrier designed to keep it in a stable condition. It ensures that not everything entering the bloodstream will reach the brain and harm it, as that would endanger our existence.
"Our first challenge is to successfully deliver to the brain those substances it usually blocks, but which we believe could actually help it. And we are not alone, of course. There are giant companies around the world engaged in this process, aiming for the same goal. This excites us. It's like discovering a new continent. I'm not just trying to find a better treatment for back pain; I'm essentially pioneering a solution for an area that has had no answer so far.
"Take chronic pain, for instance, which has no current solution, and even the FDA is actively searching for non-addictive alternatives to the highly problematic and addictive solutions available today.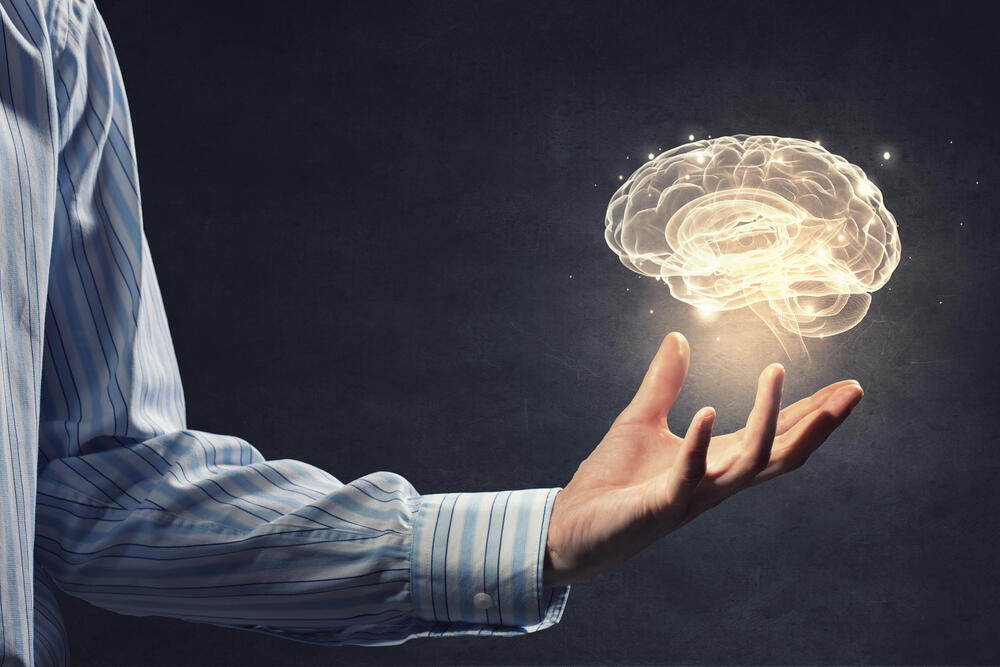 "We don't really know how to treat fibromyalgia. Women suffering from the disease are treated with painkillers and also antidepressants because often there is a psychiatric root to the condition. Despite the astronomical number of women who suffer from it, it is still an 'invisible' disease.
"Similarly, in the case of Parkinson's disease, we only know how to improve the quality of life for those afflicted but don't have an actual cure. We know, of course, that what is lacking in the brain of Parkinson's patients is dopamine, and if we could significantly increase dopamine levels in their brain, their condition would improve. What we are trying to do is find that solution."
The first technology that Nextage is using to get the brain to accept various types of substances that are "blocked" is a system that knows how to "wrap" different kinds of drugs. it coats them on a targeted arrow capable of reaching the brain, thereby actively crossing the barrier.
"This is a technology developed at the Technion, called BTLS. The researchers presented it to us and we decided to bet on it. We invested a lot of money and developed it further: we conducted clinical trials on animals to see how it penetrates the brain and how it could penetrate even better. the bottom line will be clear once we finish developing the drugs and have evidence, but we're moving at a fast pace."
So, you're essentially connecting a technology that can break through the barrier and enter the brain with drugs that you know will help?
"Yes. we took an existing drug called doxil, which was developed here in Israel. It's effective in treating certain types of cancer outside the brain, but due to its chemical composition, it doesn't cross the barrier. We managed to show in experiments with the Technion that we can take this substance, load it onto the technology we've developed, and introduce it into the brain. The results show that the tumor shrank and that we were able to improve the quality of life of the animal we treated. This is the central thing we started with, and we continue to work on it full steam."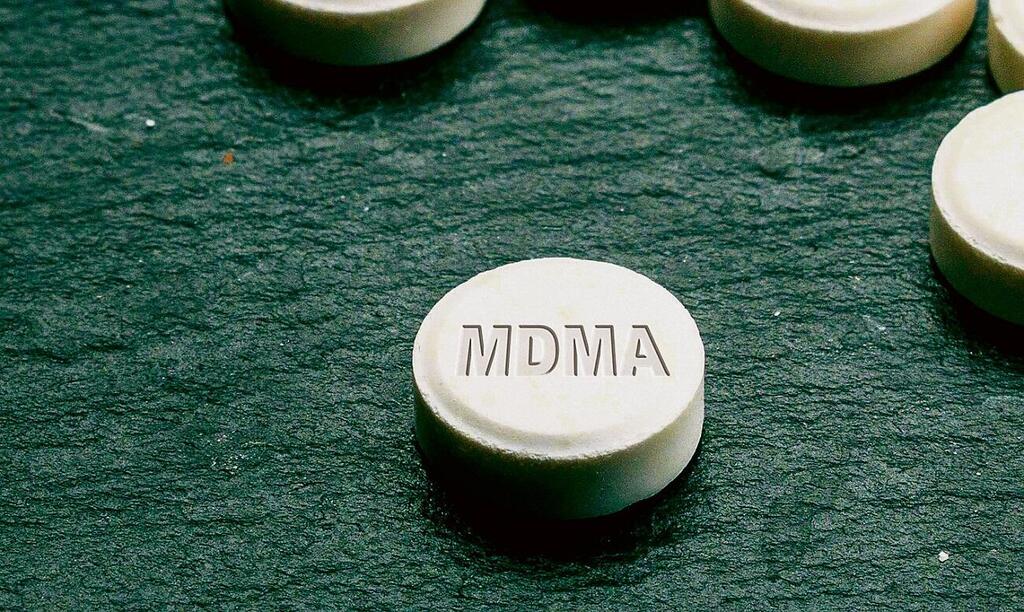 Is it really plausible?
Dreazen looks at me and smiles. "When I served in military intelligence, I learned that every document begins with 'it's possible, not unlikely that...'. So, there's no certainty in anything, but we've achieved many results that indicate we might be able to make a significant impact and extend the lives of patients. The FDA once didn't focus much on the quality of life of patients; now they do consider the ability to extend and improve lives. I can say that we're getting closer to administering the drug to humans.
"Sometimes I sit at home and tell my wife, 'I want something a little less adventurous, to work in a store – not manage it, not own it, just work. At noon, I'll put up a sign saying 'back in half an hour' and go eat. No deadlines, no stress.' Here, there's a huge challenge with the potential to save hundreds of thousands of people. There's also the pressure to convince investors of the potential you see, in order to bring in the resources you need. Otherwise, what you know can have a huge impact on saving lives might go to waste.
"I know there are thousands of projects that have failed because they ran out of money, and you know there's a patient sitting somewhere who could have received help but isn't getting it. It's not an easy field to wrap your head around and explain to investors, and you're dependent on them to go along with you, especially in a public company, and processes take time."
As he stated, Dreazen completed his military service in intelligence. After that, he studied architecture and moved to work in New York for several years with Ella, whom he met in the military and later became his wife. Ella worked at the Foreign Ministry, serving as the chief of staff for Israel's UN representation, and now manages a startup in the field of business intelligence analysis. They have two children, aged ten and five, and live in Ness Ziona, where Nextage operates. "Close to home," he smiles, pointing out of the window.
Nextage is currently traded on the Tel Aviv Stock Exchange with a market value close to NIS 22 million ($5.7 million) — a sharp drop from its peak value. However, in companies like this, there's no direct correlation between valuation and the promise upon which the company is based.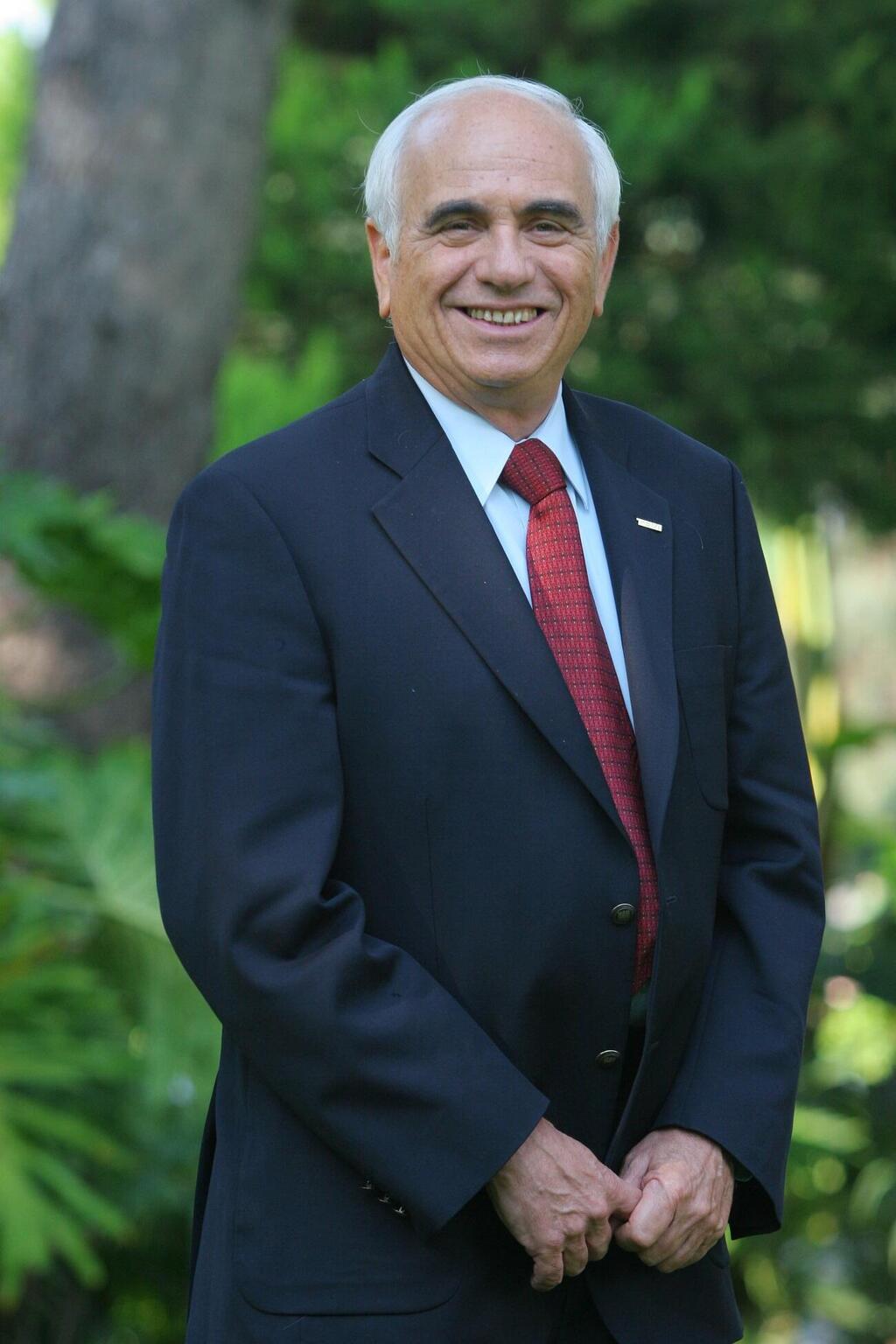 The chairman of Nextage is Israel Makov, one of the leading figures in the industry, and a former president and CEO of Teva Pharmaceuticals. Research on psychedelic substances is primarily conducted by Emu Life, a subsidiary specifically dedicated to developments based on consciousness-altering substances.
The family returned to Israel in 2015. Instead of taking a break to plan what he'd want to do in the future, he was drawn into brain research, "because it combines a few things you can't find elsewhere — innovation, impact and being a pioneer. Not to forget, it's also the family business."
Nextage is a subsidiary of Nextar, which was established 15 years ago and is today managed and owned by Orna Dreazen, his mother. Dreazen has extensive experience as a public health lab manager at the Health Ministry and as a regulator in the field.
These days, the private company Nextar is in the process of merging with the publicly-traded Nextage. "A year after establishing Nextar, my mother decided to purchase the company along with her brother, Avi Semel, and they became the controlling shareholders," he says.
Nextar specializes in developing materials for startups operating in the biomed sector. Nextage was founded a year after he joined the family business and focuses on psychoactive drugs.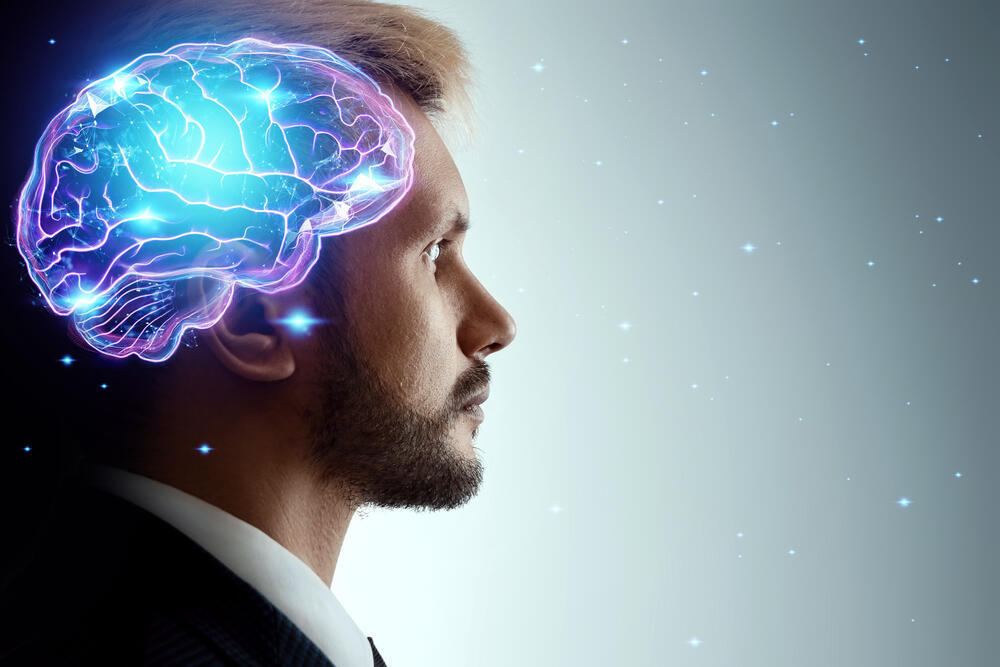 "At Nextar, we have years of experience serving as a bridge between academia and the pharmaceutical industry. So we know how to take an idea born in a lab—something that's still just a potential drug candidate—and carry out the necessary chemical development to present it to pharmaceutical companies. This enables them to further the concept through trials and validations, ultimately turning it into a medication. Now, we've added a new arm to our business—we're also the pharmaceutical company to which these ideas are presented," he says.
"Many initial ideas come here from researchers and physicians, and every day you're exposed to new research, thoughts and solutions that have the potential to change the world and make a huge impact. Sometimes I sit here in my jarred jaw and think, 'I don't want to be dependent on a pharmaceutical company deciding whether or not to take a gamble on this. I'm betting on it myself.'"
Are you betting on it because it's economically viable, or because it will change the world?
"We're definitely first and foremost excited about the impact, and only then do we examine the market. But this is a field where investments are in the billions, and if the product isn't economically viable, no pharmaceutical company will develop it. Economic viability is always a critical factor."
As we tour the company's labs together, he pulls out trays filled with substances at various stages of development, ushers us into a mysterious oven room and enormous freezers, looks through the window into the sterile room, and notes that from the moment a researcher or physician says, "I think substance X has the potential to address a medical problem," until it becomes a product that can be tested by pharmaceutical companies, it could take anywhere from ten to 15 years—although, of course, there are cases where progress is faster.
"Out of tens of thousands of options, only one drug will ultimately survive the process. Fortunately, we are in Israel, a country unparalleled in its basic research capabilities, innovation and daring nature of its researchers and physicians," he enthuses, not willing to entertain any negativity due to the current brain drain and political turmoil. "However, this research creativity often stalls at the stage where resources are needed to transform the idea into a product that can be taken to pharmaceutical companies."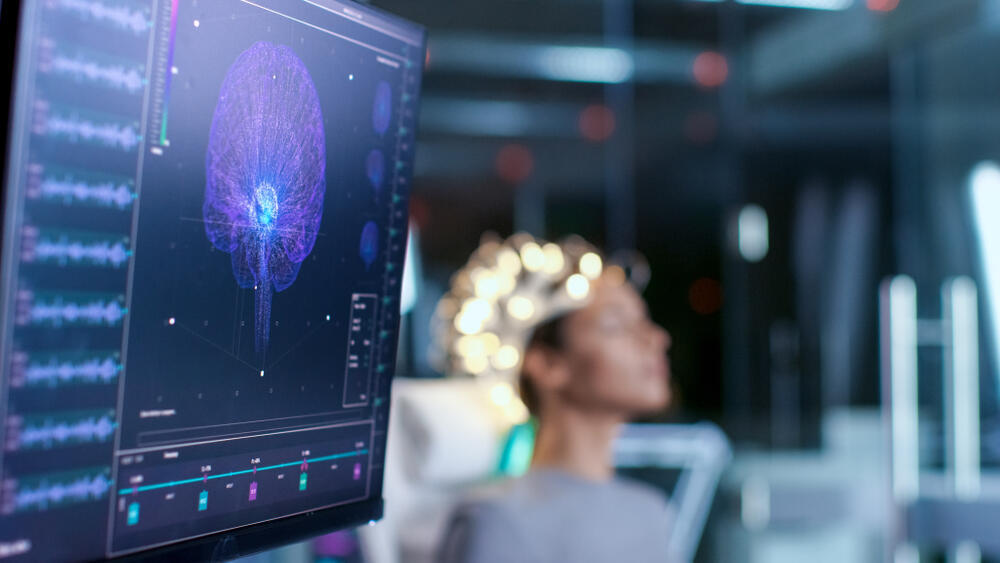 What's the next invention?
"We have enough on our plate for now. You can't bite off more than you can chew. We are focused here on very big issues. Drug delivery to the brain is a cornerstone. We chose one drug to go with, but tomorrow it will succeed, progress and lead to countless new things. There are enough brain problems in the world that I also hope all my competitors succeed; together, we can find solutions for issues in the field, including pain and other neurological symptoms. That's where I want to be."
How is it to work with your mom?
"It's a privilege. In our field, there aren't many people in the country who have the understanding, knowledge and experience that my mom has. Sitting here and seeing how this place can foster projects, bring them to fruition, and help companies that work with it, as well as develop things on its own—it's a privilege."
Is your dad also in the picture?
"My dad is a doctor, but he's not involved with the company."