A senior health official said Sunday she fully supports
the latest restrictions
on travel meant to contain the new Omicron COVID-19 strain, which she said has "abnormal" mutations.
Israel on Saturday became the first country in the world to completely shut its borders to all foreign tourists after the coronavirus cabinet approved a host of measures in an effort to contain the highly mutated new strain of the pathogen.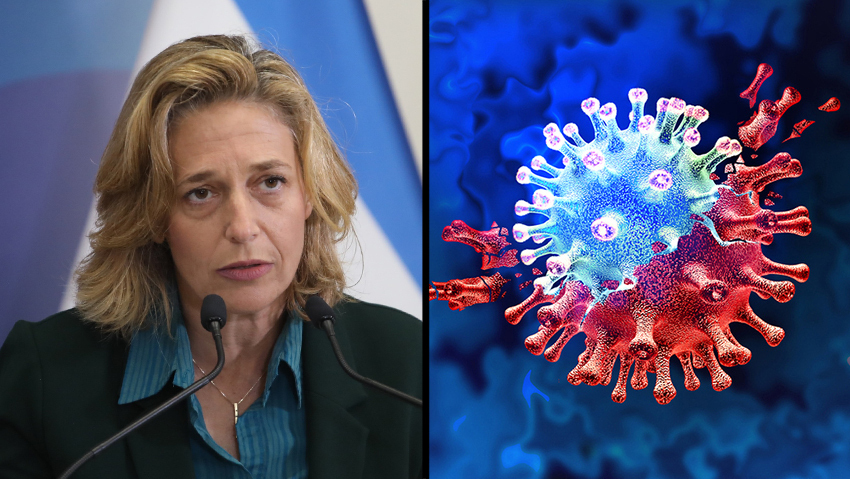 Speaking to the Knesset Constitution, Law and Justice committee, Health Ministry's Head of Public Health Dr. Sharon Alroy-Preis said the Omricon variant developed in mid-October and was first detected in South Africa.
"The variant spread quickly in South Africa and the death toll there is seen to be rising but we do not yet know the implications of Omicron on the death rate," she said, adding that foreigners should be kept out of the country because tracking them while in Israel is not possible.
Thus far, Israel has 13 confirmed and suspected cases of COVID-19 caused by the new variant, concentrating in the center and south of the country.
The senior health official said there was no way to locate a dozen people who travelled by bus to Eilat late last week with a confirmed carrier of Omicron.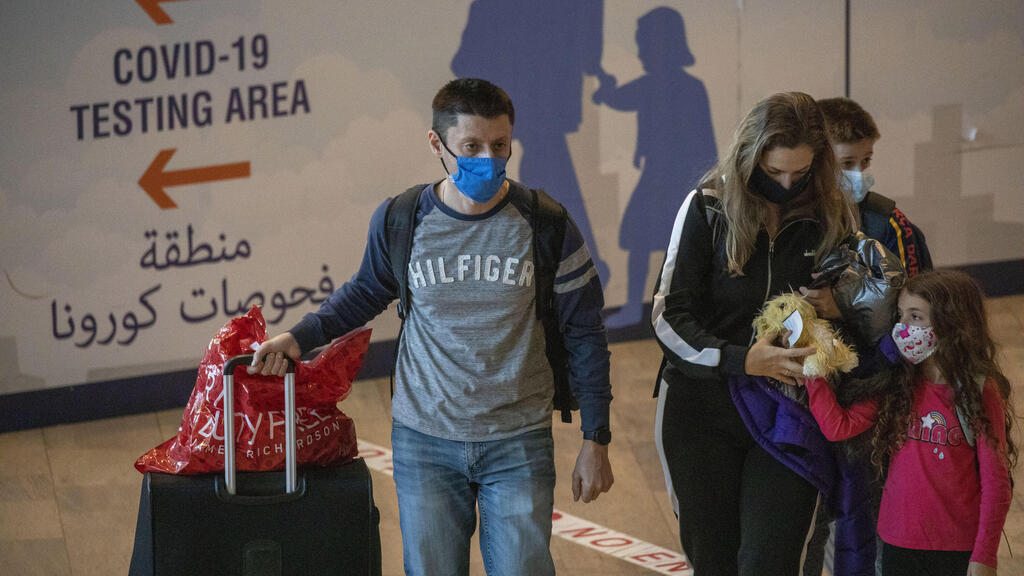 Responding to criticism by legislators over the use of the reinstatement of contact tracing of patients by the Shin Bet security agency, Alroy-Preis said the use will be limited to attempts to cut infection chains originating from confirmed Omicron carriers.
She said out of 13 suspected carriers of the new variant, one arrived from Malawi, and two from Jordan and the UAE. In addition, two of the suspected patients had received three doses of the Pfizer vaccine and two received the Johnson and Johnson and AstraZeneca jabs.
Three additional people who may have been infected, had not traveled abroad recently.
Alroy-Preis said health authorities will have results of genetic sequencing of tests in the coming days.
"Since we have no evidence of contagion in northern Africa, Morocco was not added to the list of 'red' states. In Belgium one case of a traveler returning from Egypt was confirmed so we may add that country to the list of red countries."
The ban of entry of foreigners is set to take effect midnight Monday. All other mitigation efforts decided on including a cap on indoor congregations and quarantine regulations, would be in effect for two weeks before being reviewed.