An NGO that provides voluntary medical consultation and guidance to Israelis in need will hold a medical innovation conference dubbed "The World of Medicine in 2040" on Thursday.
Tel Aviv University's campus will host the event organized by Lema'anchem. It is set to be attended by some 200 senior physicians, as well as doctors and professors from Israel and abroad, and local high-tech industry experts.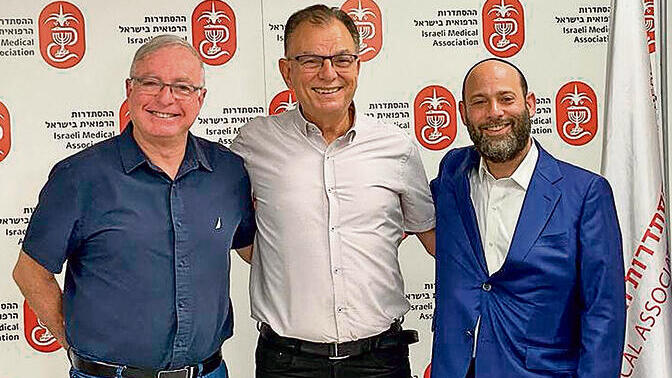 The conference is expected to offer insight on the expected developments in the medical world within the next decade or so.
Among those who will take the stage during the conference is Israeli high-tech master Gil Shwed, co-founder and CEO of Check Point Software Technologies Ltd - one of Israel's largest tech companies and the world's largest pure-play cybersecurity company. Shwed received the Israel-America Chambers of Commerce Industry Award in 2018 on behalf of Check Point, for companies who demonstrate entrepreneurial abilities and excellence in the field of advanced technologies.
Ran Balicer, public health physician and researcher who acts as the Chief Innovation Officer at Clalit Health Services, will also give a speech on genomic medicine.
Lema'anchem
provides free advice for thousands of patients
in Israel and abroad who need guidance, second opinions and companionship on the road to getting proper medical treatment, but do not have the means. The organization is headed by Chairman Rabbi Yossi Erblich and Director of Assaf Harofeh Medical Center Dr. Benny Davidson.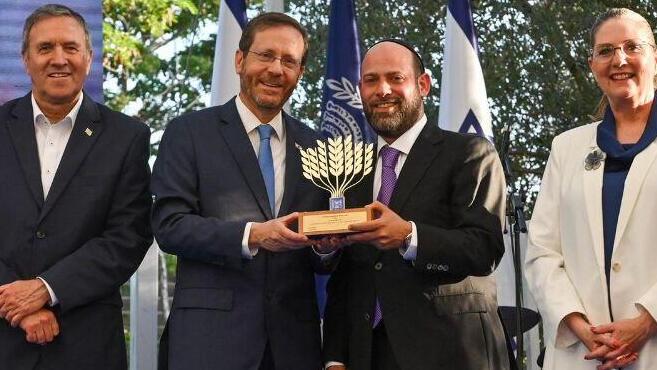 Erblich is an activist in the fields of medicine and medical counselling and guidance, who has dedicated his life to helping others. After years of cultivating strong relationships with senior officials in the health system, he founded Lema'anchem.
He is among the 12 exceptional individuals and groups who were earlier this year honored with
Presidential Award for Volunteerism
, considered the most prestigious honor in Israel and bestowed upon those who "promote partnership and solidarity among individuals, society and the environment in an attempt to create a better society in Israel."
"When doctors and medical consultants meet patients coping with a complex disease, they seek to instill hope and explain about the innovative research and treatments," Erblich explained. "The conference will go one step further, and we will share the most optimistic information there is today with the top doctors in Israel - those that meet patients daily - and the information will be provided by the leaders of the innovations themselves. As part of the organization that has been working for several years, we decided for the first time to organize a medical conference that will be an annual custom."