A day after the birth of his first child, 24-year-old Adir Hanania from Karnei Shomron suffered a heart attack and was rushed to the hospital in critical condition.
While hospitalized, Hanania underwent a heart catheterization procedure and was able to participate in his son's brit milah, held at the hospital.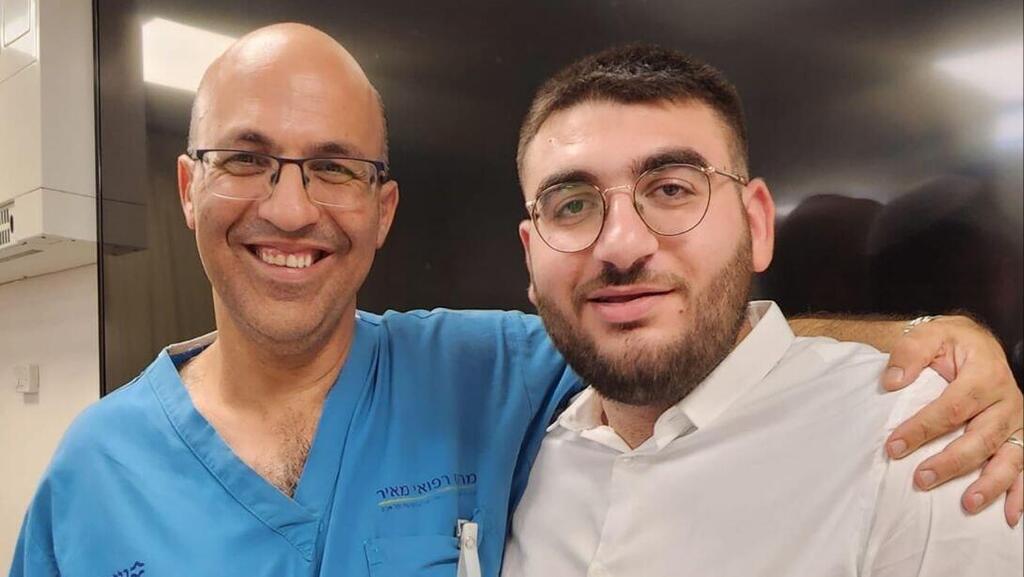 On Monday, just after midnight, Hanania accompanied his wife to the hospital's maternity ward, and three hours later, he held his firstborn son. Throughout the week, he experienced a feeling of discomfort in his hands and chest but brushed it off as excitement and the stress of becoming a father. It didn't occur to him that he was facing a heart problem.
The day following the birth of his child, Hanania's chest pain intensified and he sought medical help in Kfar Saba. After initial blood tests and an EKG, he was urgently transferred to the triage room at Meir Medical Center. Upon further evaluation, the attending cardiologist, Dr. Ziad Aro, diagnosed him with a heart attack.
Hanania was rushed to the catheterization lab, where Dr. Rami Barashi and Dr. Yoram Neumann performed a successful procedure. At this point, Hanania's wife learned about the heart attack and left the maternity ward to join him in the cath lab.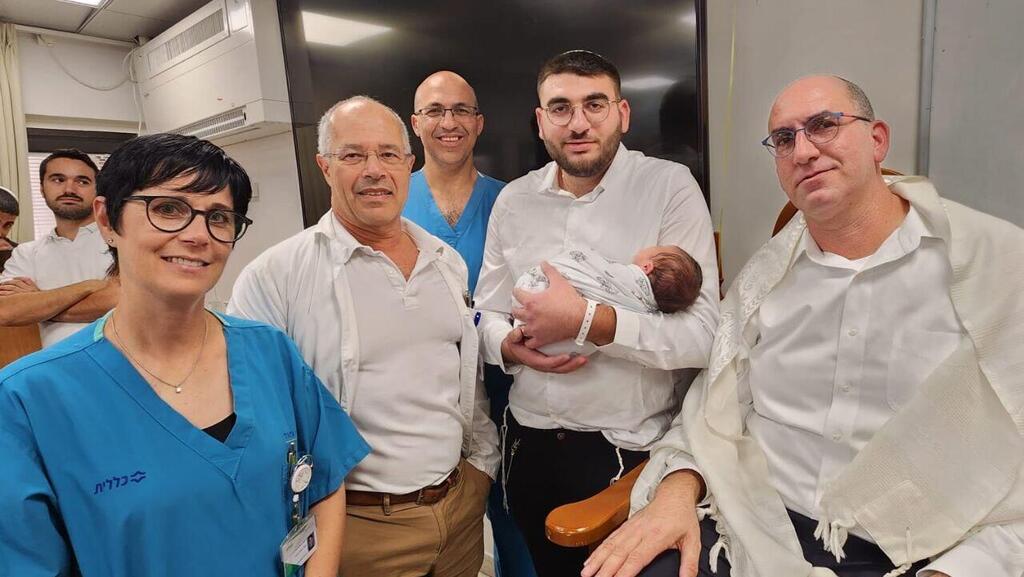 Prof. David Pereg, the director of the Intensive Cardiac Care Unit at Meir Medical Center, stated, "It's crucial to seek immediate medical attention for any chest pain. Rapid diagnosis and treatment can save lives and minimize damage to the heart."
While still in the hospital, staff offered to hold the brit milah ceremony for Hanania's newborn, named Barel, in the hospital's Intensive Cardiac Care Unit. The event took place on Tuesday. "We were all excited," said Prof. Pereg.
Hanania expressed his gratitude, saying, "I want to thank the entire staff from the bottom of my heart. We were delighted and touched by the staff's participation in our firstborn son's brit milah."