This project began about a year and a half ago when Prof. Gabriel Izbicki, the director of the Lung Institute at Shaare Zedek Medical Center in Jerusalem, traveled to Zanzibar, Tanzania. His trip combined visits to two hospitals and giving lectures on respiratory diseases, primarily asthma and COPD.
"One of the hospitals was Al-Rahma, where I also delivered a lecture," Prof. Izbicki explains. "I was impressed that the hospital staff had a fairly good understanding of the various diseases and treatments.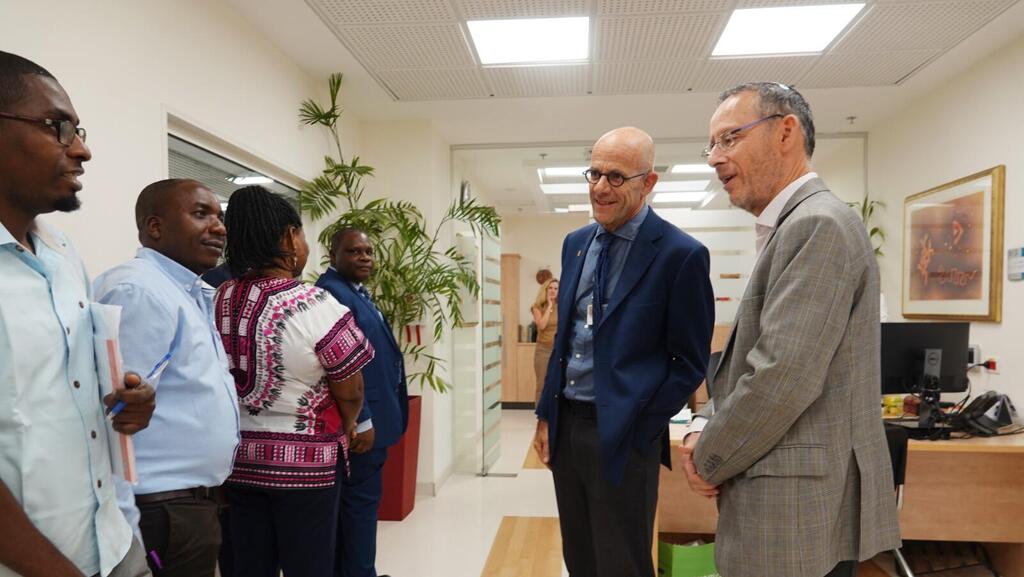 However, when I asked if they conducted tests to diagnose asthma and COPD, they said no. I was surprised. I asked if they referred patients for tests at another hospital, and again they replied in the negative, explaining that they lacked the medical equipment for such tests. It turns out that Zanzibar, with a population of one and a half million residents, lacks even basic equipment for assessing lung function, like a spirometer – a device no larger than a mobile phone that connects to a computer."
According to Prof. Izbicki, diagnosing lung diseases without this device is impossible. The lack of such equipment in Zanzibar poses a severe risk, as it may worsen the conditions to the point of severe attacks or even fatalities. "In Zanzibar, the device doesn't exist due to financial constraints," says the Israeli doctor.
During his visit, he observed that much of the medical equipment in the hospitals is outdated. However, there is also new and sophisticated equipment that was donated to the hospitals but remains unused because the medical teams lack the appropriate training. "I understood that if we donate equipment, we'll need to provide training and support," Prof. Izbicki explains.
Upon his return to Israel, Prof. Izbicki approached the pharmaceutical company Boehringer Ingelheim Israel, which agreed to provide financial support for the project. He also arranged a visit to Israel for a doctor and a nurse from Zanzibar, Dr. Bukuru Nestory and Jumaa Kasim. They arrived in Israel and spent four days learning how to operate the equipment, address malfunctions and interpret test results.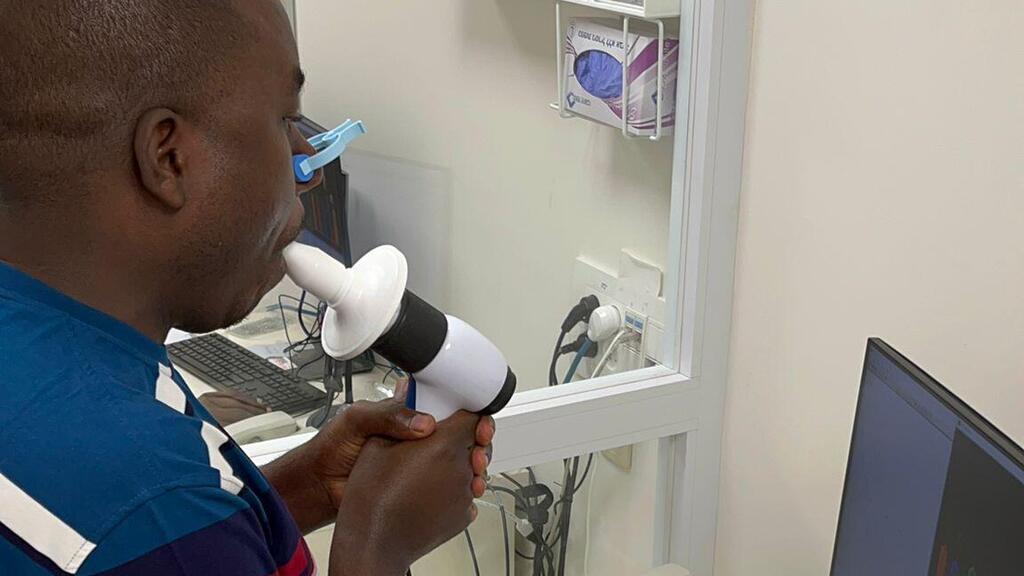 The doctor and nurse from Zanzibar had never flown before. "This was the first time they had ever left Tanzania; they had never seen anything else," Prof. Izbicki shares. "During their visit, we also gave them a tour of Jerusalem and hosted them for dinner with the Tanzanian ambassador to Israel."
Dr. Nestory expressed his gratitude at the end of the visit. "We are grateful to everyone from the bottom of our hearts. This is a significant and touching donation, and we greatly appreciate it. We are returning to Zanzibar with valuable equipment and knowledge for diagnosing lung diseases. We were impressed and moved by the way patients are treated in Israel. This is an important lesson for us. We will do everything to benefit our patients and pass on the valuable knowledge we gained here to other doctors."