Located on the Tel Aviv beachfront, "Mike's Place" is an enjoyable gateway where you can mostly hear English and languages other than Hebrew. But on April 30, 2003, this small paradise turned into hell. A suicide bomber killed three people: Ran Baron, Dominique Caroline Hass and Yanay Weiss.
This horrific incident in the midst of the Second Intifada still remains a traumatic event in the collective memory of Israeli society. At the end of the month a special screening of the documentary "Blues By The Beach," which tells the story of Mike's Place and the suicide bombing attack, will take place at the Tel Aviv Cinemateque, marking 20 years since the event.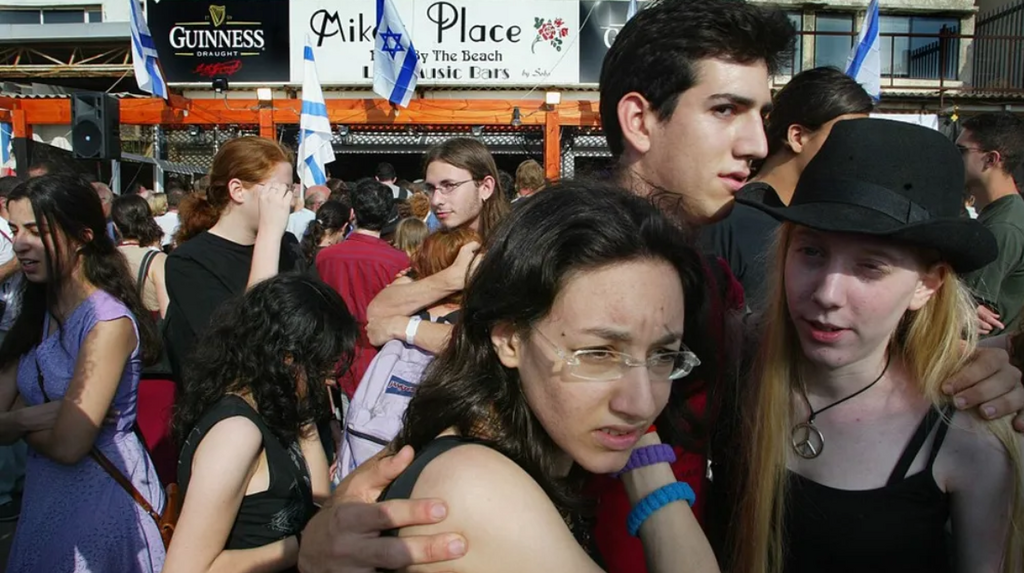 "Editing the movie was horrible," says Joshua Faudem, director and videographer of the film. "It took me two years to put the film together, and it was very tough, because everybody moved on with their lives except me."
The idea for the film was born after American producer Jack Baxter came to Israel to make a movie about Marwan Barghouti, a Palestinian political leader who was convicted by an Israeli court on a host of terrorism charges.
But another documentary crew was working on the same topic, and Baxter was left without a movie. A random meeting with Faudem at Mike's Place was a turning point for both filmmakers and they decided to make a movie about this small bar and the nightlife of Tel Aviv.
They interviewed several people who worked and hung out at Mike's Place. One was Dominique Hass, a French-born Jew who worked in Mikes' Place as a waitress. In one memorable scene, she speaks about her experience in Israel and says she was not concerned about the sensitive situation, following an unprecedented wave of terror. Another strong scene shows Gal Ganzman, the owner of Mike's Place talking to his employees a few days after the attack and trying to convince them to return to work despite the traumatic event.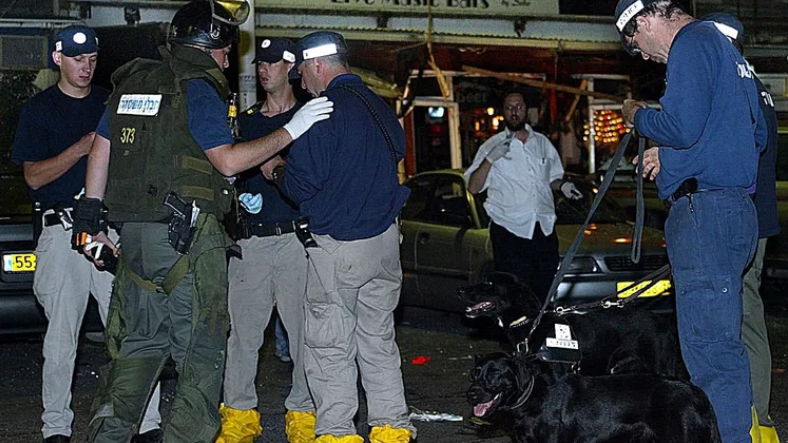 "It was important for me to get back on the horse immediately after, we opened the bar seven days after the attack," he tells Emily Frances on the i24NEWS show, "Holy Land Uncovered".
"The bombing took place on Holocaust Remembrance Day, and it was important for us to re-open it on Israel Independence Day," he says. The film also follows Faudem's personal life. His relationship with Pavla, his girlfriend at that time, was affected by the traumatic event and eventually, the couple broke up.
"There are many strong scenes of people being themselves, breaking down. They all knew me so I wasn't a foreign object in the room," Faudem explains.
The filmmaker also published a graphic novel, twelve years after the bombing, named: "Mike's Place: A True Story of Love, Blues, and Terror in Tel Aviv."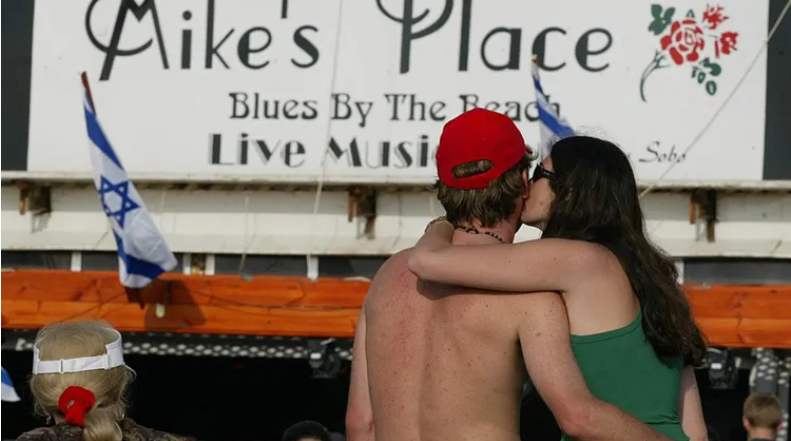 The book tells two other love stories which were not captured in the film" says Faudem. "For me, it was a healing, much more than working on the film," he adds.
Mike's Place is as alive and kicking, twenty years later, as it was at its start.
"In some aspects, it feels like it was a long time ago and in others, it feels like it was yesterday," says Ganzman. "Sometimes when I close my eyes I can still see images from that day."
Ganzman continues to manage Mike's Place, which has expanded to a chain. "It's a big happy family, although sometimes a little dysfunctional," he says with a smile.
Reprinted with permission from i24NEWS