It was a cold night 50 years ago when an Israeli commando team led by a man disguised as a woman infiltrated a posh Beirut neighborhood and shot and killed three top officials from the Palestine Liberation Organization in their apartments.
The anniversary is little noted, but the April 10, 1973 operation has a relevance that continues today.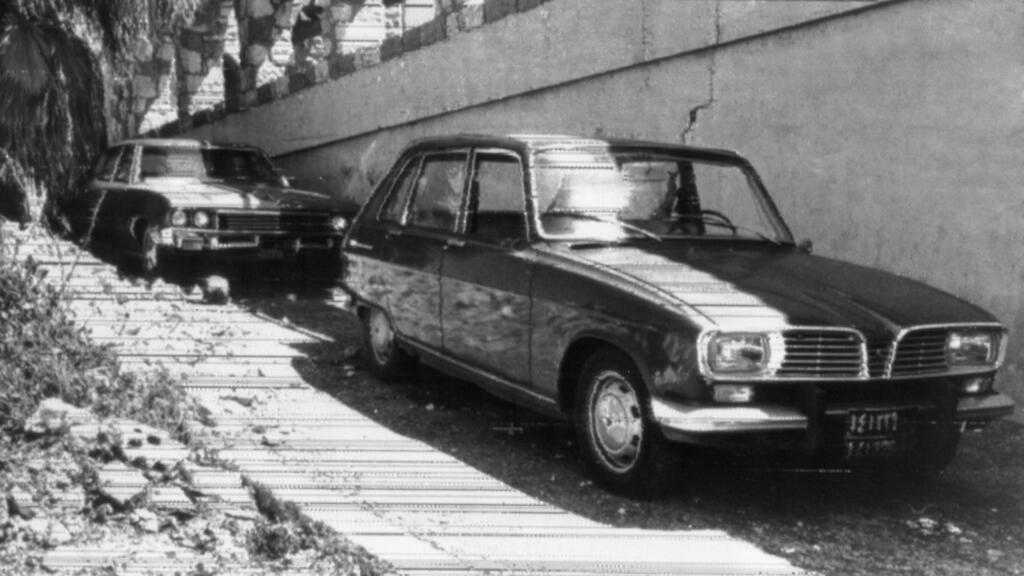 The raid was one of the first times that
Lebanon
became the arena where Israel and its opponents would settle their accounts. Fifty years later, it remains so, as highlighted by last week's exchange of rocket fire and airstrikes across the border between Israel and Palestinian militant groups in Lebanon.
The boldness of the assassinations — by an Israeli team slipping in and out of Beirut with little resistance — stunned the Lebanese. At the time, two years before civil war erupted, their country was mainly known as a tourist attraction where visitors came to party, visit archaeological sites, ski on snow-capped mountains or sunbathe on sandy beaches. It signaled a new era that has lasted to this day, one in which regional powers have repeatedly intervened in Lebanon.
The raid was led by Ehud Barak, who later became Israel's top army commander and then, in 1999, prime minister. Its targets were Kamal Adwan, in charge of PLO operations in the Israeli-occupied West Bank; Mohammed Youssef Najjar, a member of the PLO's executive committee; and Kamal Nasser, a PLO spokesman and a charismatic writer and poet.
On the night of April 9, 1973, Adwan's wife Maha Jayousi was suffering from a toothache and went to bed in the room of their young children. Adwan usually worked late and had a planned meeting with some PLO officials that night, said Jayousi, describing that night to The Associated Press. She spoke from Jordan, where she has lived since the raid.
Around 1 a.m. she was woken up by a strong sound and the shattering of the window above her bed. Adwan rushed into the bedroom carrying a gun and told her to stay in the room. Seconds later, shots rang out and Adwan fell dead in the corridor between the bedrooms. Two armed men came into the bedroom and shined a torch on Jayousi and the children.
One of them said into his radio in Hebrew, "Mission accomplished. His wife and children are here, should we kill them too?" The reply came back, "If they don't resist, don't kill them," recalled Jayousi, who had studied Hebrew at Cairo University.
When the Israelis left, she rushed the children into a bathroom to hide, then looked around her home. The main entrance was broken wide open and riddled with bullet holes, and there were bloodstains on the stairs. She didn't know at first that the team had also killed Nasser, who lived one floor above them.
Jayousi went to her balcony and shouted to Najjar, who lived in the building across the alley — not realizing that Najjar and his wife had also been killed. Jayousi said that weeks before the raid, she had noticed unknown people coming to their building's parking area and that people across the street were taking pictures of their building. She said Adwan was concerned and told her he would ask for protection to be boosted.
The raid, known as Operation Spring of Youth, killed the three PLO officials as well as several Lebanese policemen and guards who responded to the assault. Two Israeli commandos on a separate team died after being wounded in a gunfight as they attacked another target in Beirut.
The operation was part of a string of Israeli assassinations of Palestinian figures in retaliation for the killings of 11 Israeli coaches and athletes at the 1972 Munich Olympics during a
hostage-taking by the Palestinian group Black September
. Adwan's son, Rami, later said his father had nothing to do with the attack in Munich.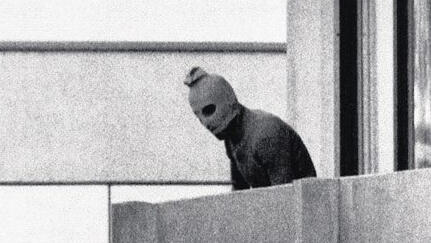 Years later, Barak described the operation, saying that he and two other commandos were dressed as women with wigs and makeup so the team would attract less attention than a group of men walking along a Beirut street at night.
The Israelis landed on Beirut's coast in boats and were met by Mossad agents, posing as tourists, who drove them to the neighborhood of Verdun.
There, three squads slipped into the two buildings and blew open the apartment doors, while Barak and a back-up team stood outside. They killed a guard who approached them and opened fire at a Lebanese police vehicle that responded to the shootings, Barak said in a television interview years later.
Barak said after eight minutes, the three squads returned, drove back to the shore and headed out to sea on the boats. The team made off with documents that led to arrests of PLO operatives in the West Bank.
Days after the killings, over 100,000 people took part in the funeral of the three leaders, who were buried at the "Martyrs Cemetery" where scores of Palestinian officials and fighters were laid to rest over the years.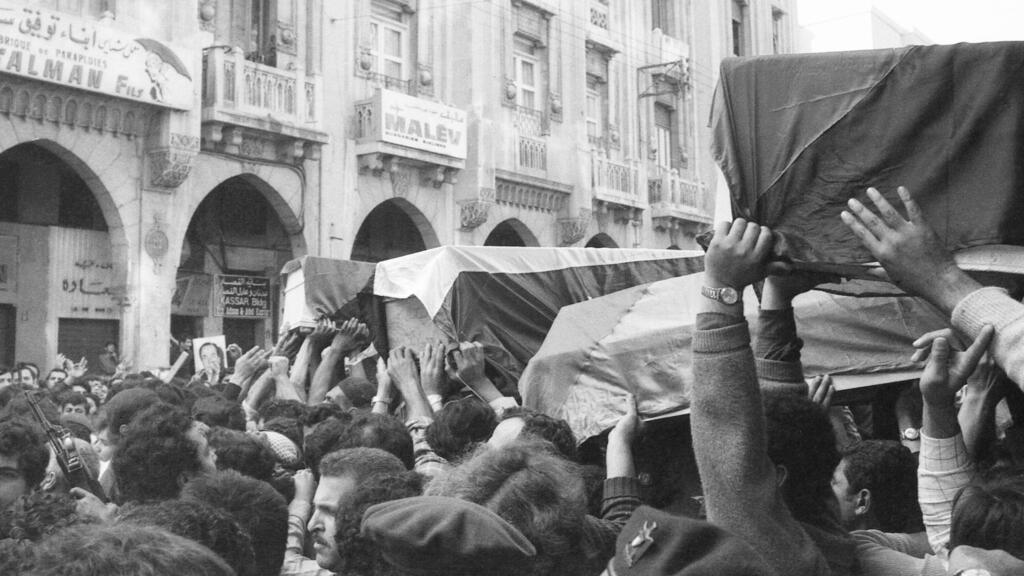 The raid stoked already enflamed divisions among Lebanese between supporters and opponents of the PLO and other Palestinian factions. The Palestinian groups had adopted Lebanon as their base in 1970, relocating there after being expelled from Jordan and three years after Israel captured the West Bank, Gaza and east Jerusalem. From Lebanon, they were staging attacks inside Israel.
The ensuing political crisis led to the resignation of Lebanon's then-Prime Minister Saeb Salam's government. Less than a month later, clashes erupted between the Lebanese army and Palestinian guerillas. Those divisions were one factor that pushed Lebanon into its 1975-1990 civil war — during which Israel invaded and occupied part of the country until withdrawing in 2000.
Since the end of the civil war, the Iranian-backed Shiite militant group Hezbollah stepped in as Israel's main adversary in Lebanon. A 2006 war between Israel and Hezbollah wreaked heavy destruction in Lebanon, especially in the south.
Palestinian factions also still have a presence. Israel blamed the Palestinian militant group Hamas for a volley of rockets into its territory last week — apparently a response to Israeli police raids on the Al-Aqsa Mosque, a major shrine built on a hilltop revered by Muslims and Jews.
After Israel's retaliation with airstrikes in Lebanon on Friday, some of the same Lebanese politicians who were bitter enemies of Palestinian fighters in the past denounced Hamas.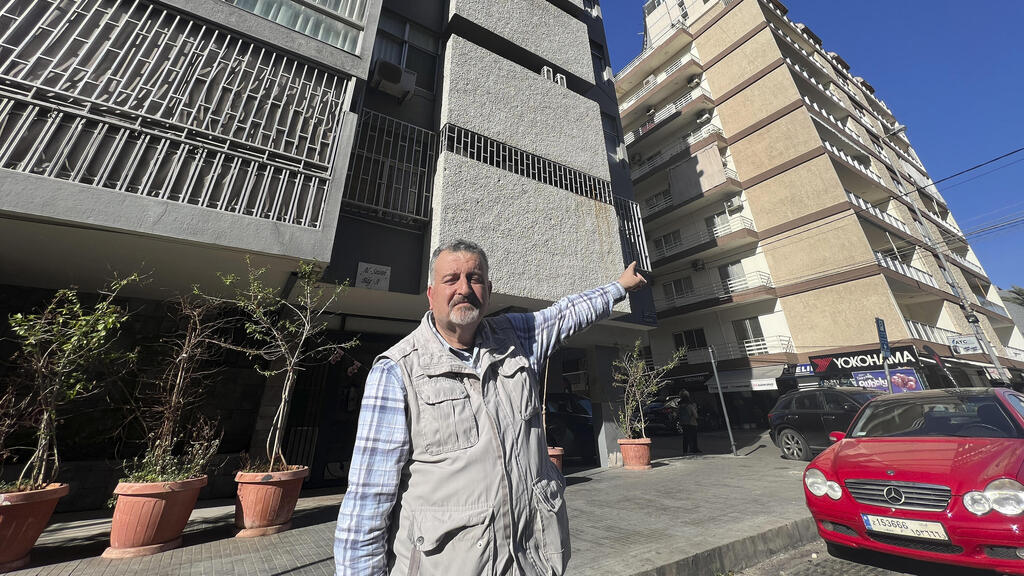 Samir Geagea, whose Christian Lebanese Forces often battled Palestinian fighters in the civil war, demanded the government ensure peace at the border. He also urged against leaving "strategic decision-making to the Iran-led alliance," a reference to Hezbollah and Hamas. Fouad Abu Nader, another former Lebanese Forces commander, called for the arrest of the Hamas leader.
The wars and conflicts of the past 50 years have overshadowed memories of the 1973 raid, but it still stands out as a stunning moment.
Lebanese writer Ziad Kaj lived nearby in Verdun and was 9 years old when the raid took place. He said he remembers the shock as shooting rang out and electricity was cut. Many of the people in his building took shelter in his family's apartment on the ground floor.
"It was a horrible sleepless night that still echoes in my head," Kaj said.