Summer break has come to an end and the kids are back in school. We've got less than two weeks before the start of the Jewish New Year, and for those who can seize the opportunity, it's a prime time to embark on a relaxing getaway – at attractive prices. In the tourism sector, there's talk of discounts of up to 50%, and sometimes even more.
This is a window of opportunity for you to enjoy a discounted vacation before prices climb again for the High Holidays.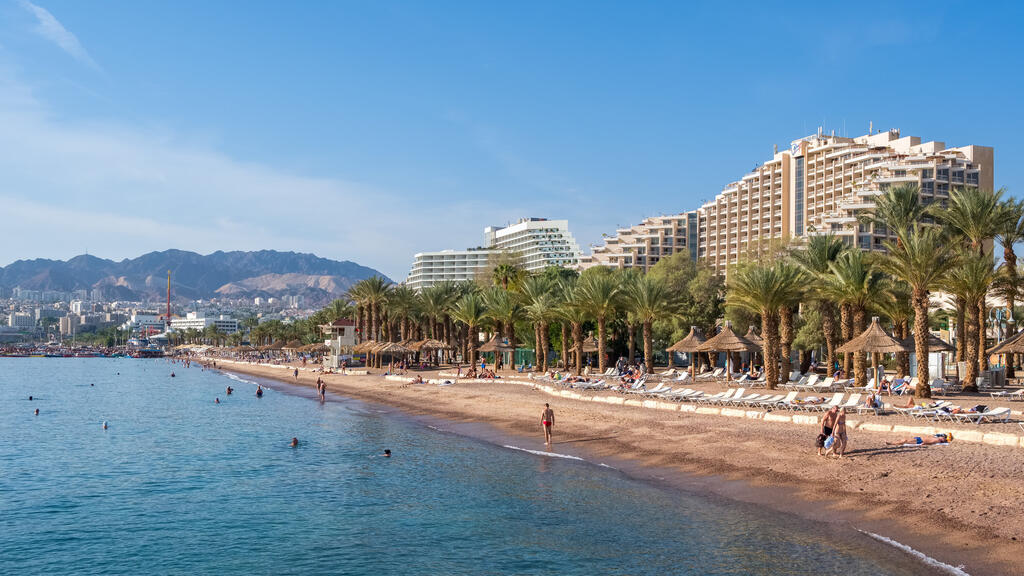 Ravit Ofer, VP of marketing at the Israel Canada Hotels chain, advises, "It's worth planning ahead and booking a vacation at comfortable prices just before Rosh Hashanah. Vacation prices during these two weeks drop by approximately 30% and then rise again during the holidays."
The starting rate for a two-night stay for a couple with breakfast included at the Eilat Play Hotel is now just NIS 1,224, nearly half of what it was in August at NIS 2,200. If you're planning to bring two children, the cost has also dropped from NIS 3,000 in August to only NIS 2,295 for the upcoming weekend.
Meanwhile, at the Lake Hula Hotel, while we paid NIS 2,500 for a night for a couple with two children, the price has now dropped to NIS 1,600 - a staggering 56% discount.
Eshet Tours VP of marketing and sales Shirley Cohen-Orkaby points out that these price differences range from 30% to over 40%. "Demand is currently decreasing, and as a result, prices are dropping. The weather is more pleasant, and hotels and tourist sites are less crowded."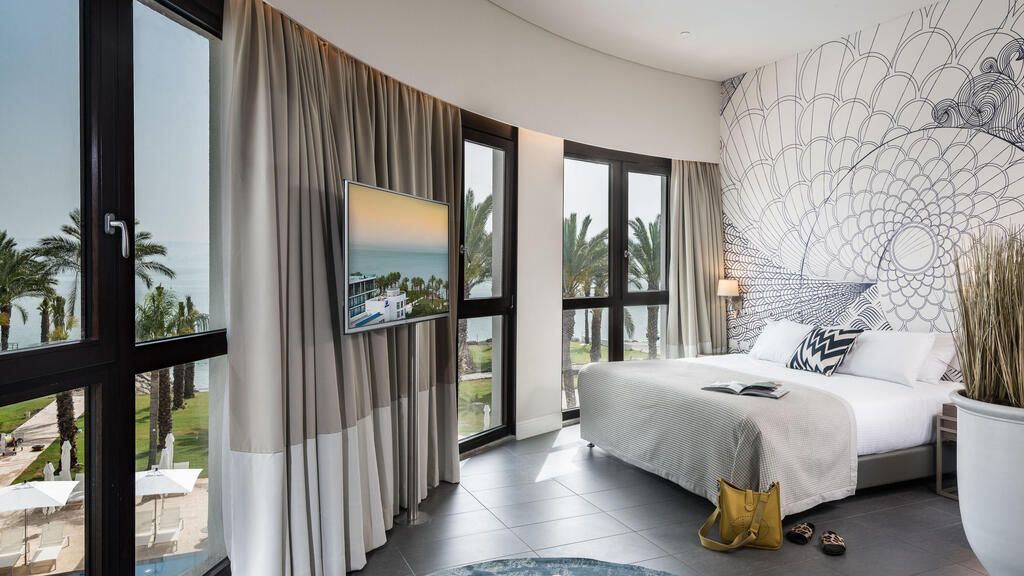 The cost of a two-night stay at the Eilat Play Hotel at the beginning of the week is NIS 585 for a couple, including bed and breakfast, or NIS 1,080 for a couple with two children. However, if we're talking about a two-night stay during the High Holidays, it already amounts to NIS 835 for a couple – a 43% difference, or NIS 1,380 for a couple with two children (a nearly 30% difference).
Fattal Hotels VP of Marketing Anat Aharon also confirms that now is the most cost-effective time to enjoy a vacation. "Certainly, those who book a vacation now in the days leading up to the High Holidays are benefiting from lower prices. In a place like Eilat, for example, the weather is even more comfortable compared to July and August, and the city is also less crowded."
The rate for a night for a couple, including bed and breakfast, at the Leonardo Gordon Beach Hotel in August was NIS 1,120. Now, the price starts at NIS 825 for a couple. Similarly, the Leonardo Plaza Hotel in Haifa also had a similar price difference, with NIS 1,150 in August compared to NIS 800 now. However, during the High Holidays, the price nearly doubles, jumping to NIS 1,520 per night for a couple – an 87% difference.
Furthermore, we've found that the cost of a vacation at the Rhodes Palace Eilat Hotel, which was NIS 1,350 per night for a couple in August, now stands at NIS 930 – a 45% difference. A vacation at the Dead Sea Rhodes Hotel, which cost NIS 1,550 per night for a couple with bed and breakfast in August, is now available for a lower cost of NIS 1,150, based on a half-board basis – a 35% decrease.