Satellite images revealed on Sunday, showed the probable targets of a
strike attributed to Israel
, overnight, a third attack in Syria in four days.
The images released by ImageSat International (ISI) show the destruction of an airplane hangar, a UAV command and control facility, and a communications vehicle and sources said the target was the Iran-backed Hezbollah group's drone capability.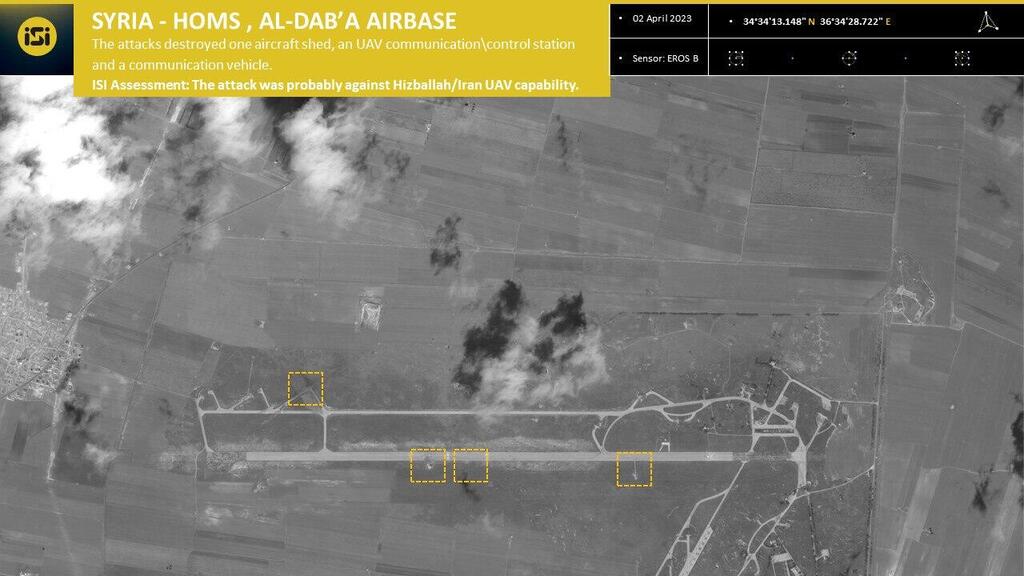 Syrian media quoted military officials who the strikes had targeted sites in the city of Homs and the surrounding countryside, where Iranian military personnel is stationed. Syrian air defenses intercepted the missiles and shot down some of them, it said. At least five people were injured.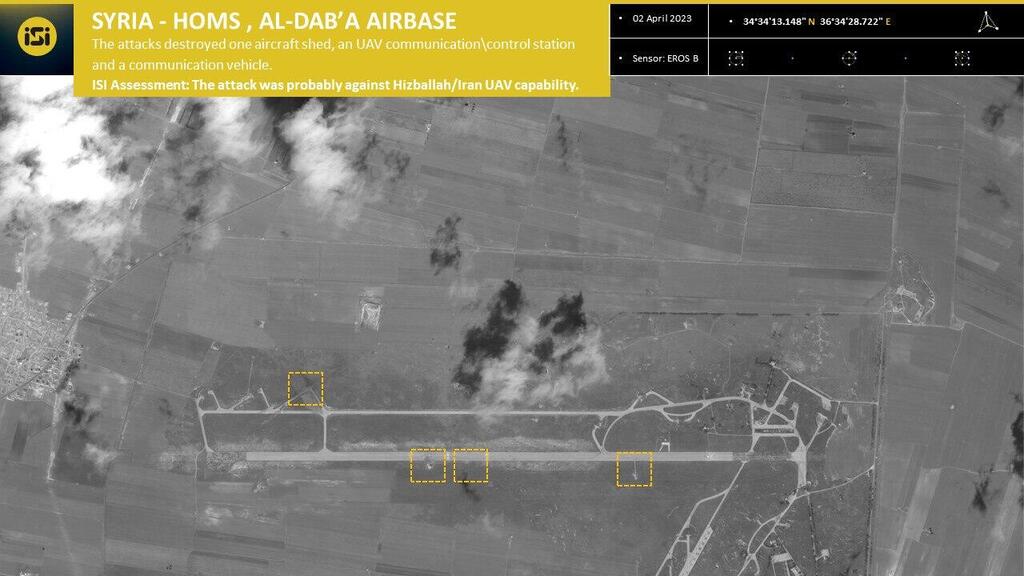 The UK-based Observatory for Human Rights, a Syrian opposition group said a base populated by Hezbollah members was among the military bases hit.
According to Western intelligence sources the strikes targeted the T4 air base located west of the ancient city of Palmyra, and al Dabaa airport near al Qusayr city near the Lebanese border, an area with members of the Iranian-backed Hezbollah.
Syrian media said damage was caused and a number of missiles were intercepted by air defenses.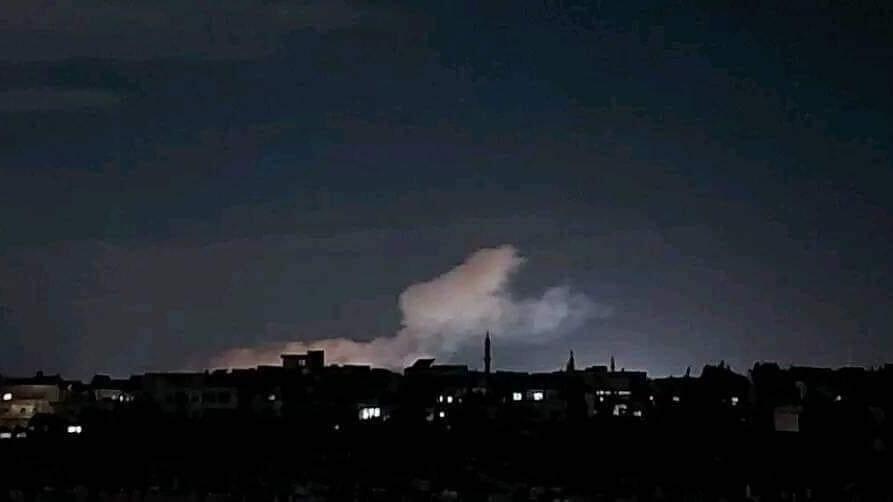 The Israeli military declined to comment on the reported strikes in Syria, the third since Thursday. An Israeli attack near Damascus on Friday killed two members of Iran's Revolutionary Guards, Iranian state media reported on Sunday.
Prime Minister Benjamin Netanyahu told ministers in public a public statement at the start of the weekly cabinet meeting that Israel is "exacting a heavy price from terrorist-supporting regimes" outside of its borders.
Shin Bet chief Ronen Bar also alluded to operations across Israel's borders. "Israeli security agencies including the Shin Bet, the military and the police are foiling terror plots against us on a daily basis, some near and some far," he said.