Five kosher restaurants in Los Angeles were robbed and vandalized over the weekend, including one establishment that was set to open this week. The attacks occurred on Saturday morning, the Jewish Sabbath, when the establishments were known to be closed.
The Los Angeles Police Department is investigating the attacks on the restaurants to determine whether they were antisemitic or criminal in nature. The Israeli Consulate in LA is monitoring the progress of the investigation.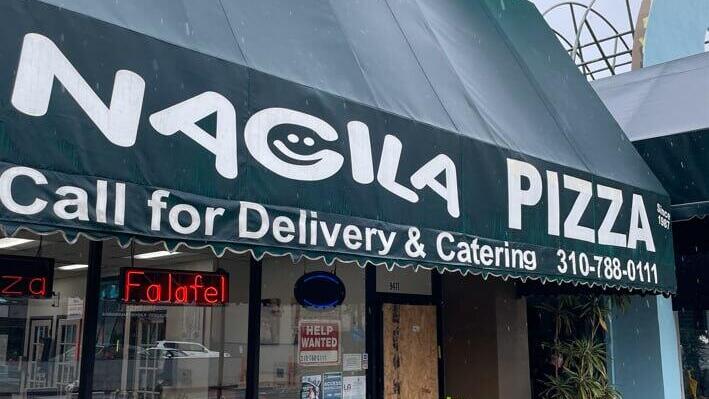 The front windows were shattered in the five kosher restaurants located on Pico Boulevard, a thoroughfare on the city's west side known for its high concentration of Jewish institutions. This wave of destruction, believed to have unfolded around 5:30 a.m. on Saturday, has left the large Orthodox Jewish community on the West Coast deeply rattled.
The five kosher restaurants have been identified as: Nagila Pizza, Shanghai Diamond Garden, Shalom Grill, Sushiko, and Fisherman's Bowl, which had not yet opened for business. Adjacent to this cluster, about half a mile away on Robertson Boulevard, a non-kosher restaurant, A Food Affair, also was robbed and vandalized.
The LAPD has not commented on the incidents, which has contributed to the air of uncertainty.
As events unfolded Saturday, it remained unclear whether these incidents constituted mere break-ins or escalated to full-scale burglary or vandalism. Law enforcement was present at the scene and secured the properties with protective boarding.
Damage at Nagila, one of the neighborhood's oldest kosher restaurants extended to its second-floor offices.
The restaurant's owner, Eran Nitka, told Ynet that the motive behind these incidents remains unclear. But he speculates that the burglars may have strategically chosen their targets, knowing that the establishments are closed on Shabbat. He emphasizes the importance of viewing these incidents with a measured perspective, acknowledging the potential for media sensationalism.
In an act of resilience, Nitka played the Jewish melody "Kol Haolam Kulo" over the restaurant's loudspeakers, a composition that culminates with the words "Don't be afraid." Nitka called on the community to show their support by patronizing the restaurant.
This enclave of kosher restaurants in the Pico-Robertson district holds a magnetic allure for Orthodox tourists.
In recent weeks, the Los Angeles area has witnessed a series of bold heists at shopping malls, including a mob-style burglary at a Nordstrom store.
Earlier this year, the neighborhood was rattled when two individuals were shot on consecutive mornings while leaving synagogue prayer services, sustaining minor injuries. The alleged perpetrator had a history of making antisemitic remarks among his dental school peers.