IDF forces uncovered a tunnel used by Hamas for terrorist purposes underneath Gaza City's Al Shifa hospital complex, the army reported Sunday evening.
Five days into the operation at the sensitive site, the IDF stated, "The medical center has become an Iron Dome for the ranks of Hamas' commanders, and in the case of the October 7 attack, for holding hostages - both in Al Shifa and in
Al Quds
,
Al Rantisi
and Al Nasser hospitals."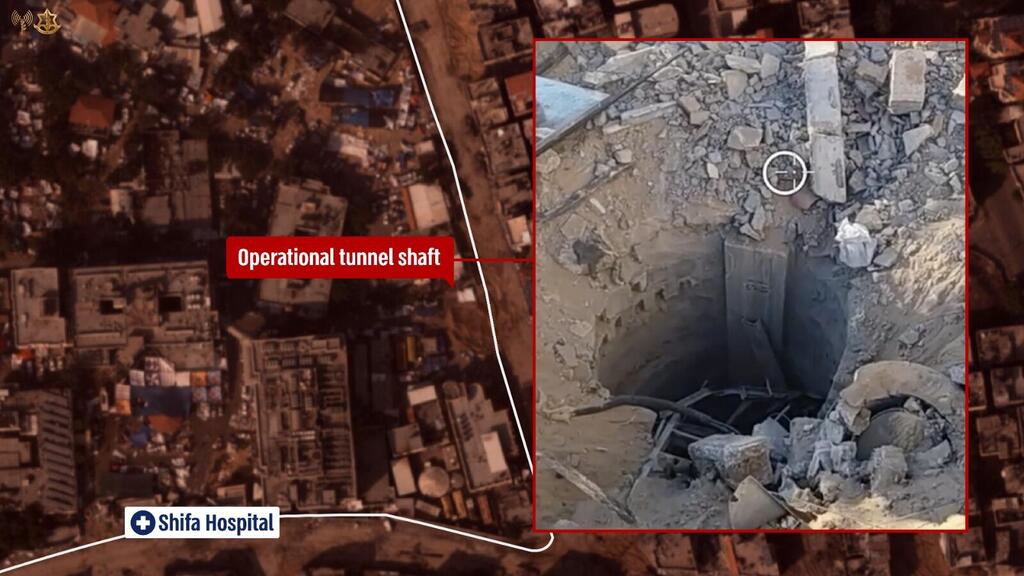 A statement revealed that a staircase leading to a 55-meter-long (180-foot) terror tunnel, situated 10 meters (30 feet) deep, was discovered beneath the compound.
The tunnel shaft is reportedly outfitted with various defense measures, including a blast-proof door and a firing hole, which the army says is "used by the Hamas terrorist organization to block Israeli forces from entering the command centers and the underground assets belonging to Hamas."
The IDF added that the tunnel shaft was discovered under a shed near the hospital, alongside a booby-trapped pickup truck loaded with weapons such as anti-tank missiles, explosives and AK-47 rifles.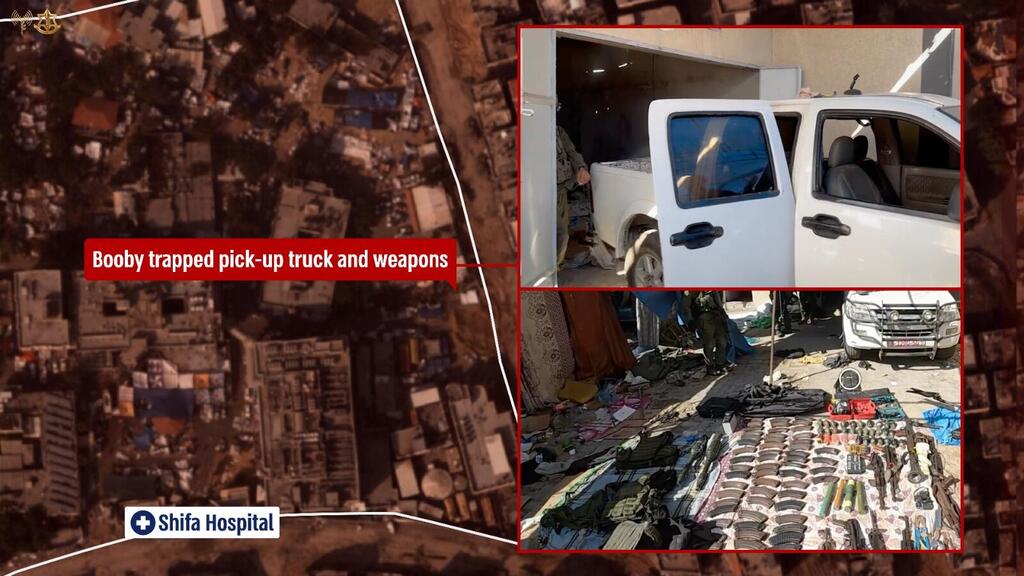 "The findings clearly prove that numerous buildings in the hospital's complex are used by Hamas as cover for terrorist infrastructure and activities. This is further evidence of the cynical manner Hamas uses the residents of the Gaza Strip as a human shield for their murderous terrorist activities," the army said in its statement.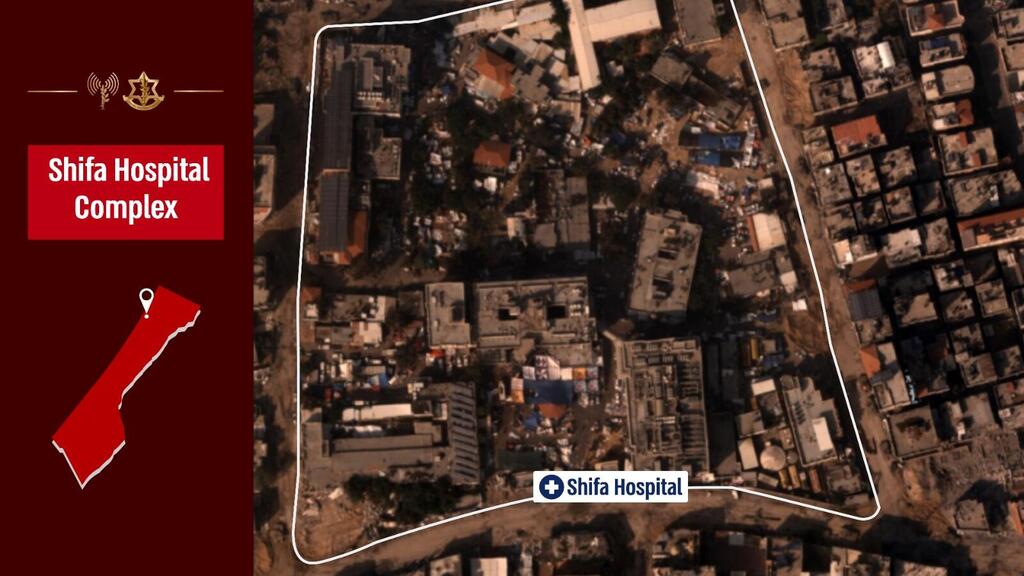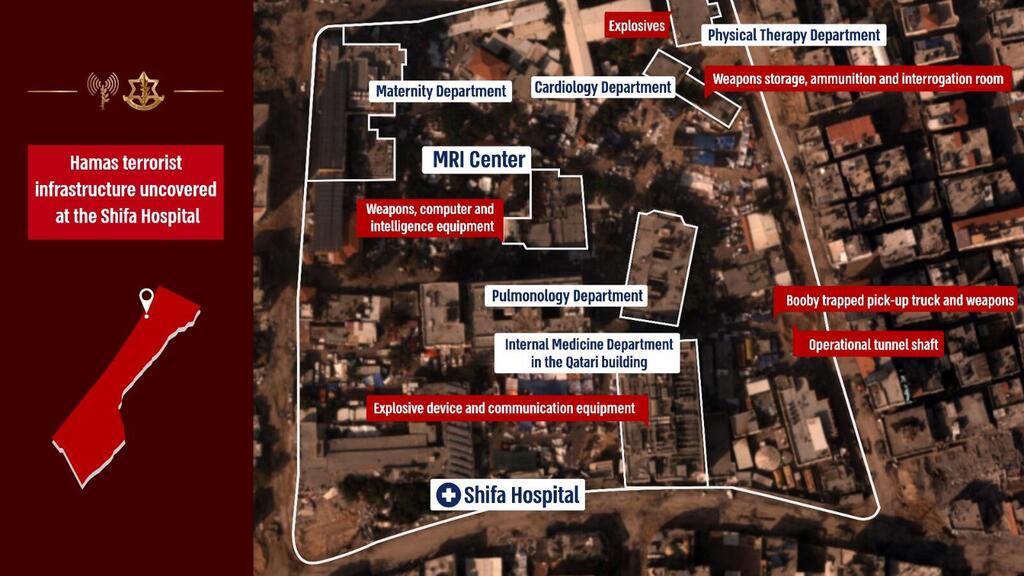 Combat materials and explosives were reportedly located in the cardiology and physiotherapy departments of Al Shifa Hospital. Also discovered were a Hamas command center and a Toyota pickup truck, prepared for the October 7 surprise attack.
Shaldag Unit forces documented underground spaces linked by the exposed tunnel. The IDF states these spaces in Al Shifa are intended for managing and conducting combat operations, not merely for concealing high-ranking individuals.
There are currently 300 patients and medical staff remaining in Al Shifa Hospital after some patients, including premature infants, were evacuated on Sunday and transferred to other medical centers. The IDF emphasized that the operation at Al Shifa is expected to continue.
Earlier Sunday, it was reported that teams from the Palestinian Red Crescent evacuated 31 premature infants from Al Shifa Hospital in coordination with the World Health Organization and the UN Office for the Coordination of Humanitarian Affairs (OCHA), as announced on their Facebook page. The infants were moved to southern Gaza "in preparation for their transfer to the Emirates Hospital in Rafah," it was stated.