Six British TikTokers with over 15 million followers in the UK and U.S. descended upon Israel last week for a whirlwind experience, showcasing the spirit and the diversity of the Israeli people.
While Israel's government
continues to generate news
that does not necessarily align with the values of mostly liberal Generation Z from around the world, Vibe Israel – an apolitical nonprofit with a vision to change hearts and minds about Israel – has been hosting its second influencers tour this year, across Israel. Each tour focuses on a theme of global interest to millennials and Gen Z, with this week's tour aptly titled #VibeParty since it was timed around Purim, last week.
"My mum lived here on a kibbutz"
Each of this latest tour's participants is the proud owner of a popular TikTok account, ranging from 500,000 followers to over six million. Add several more million on Instagram, and the total followership of these six content creators, reaches over 15 million.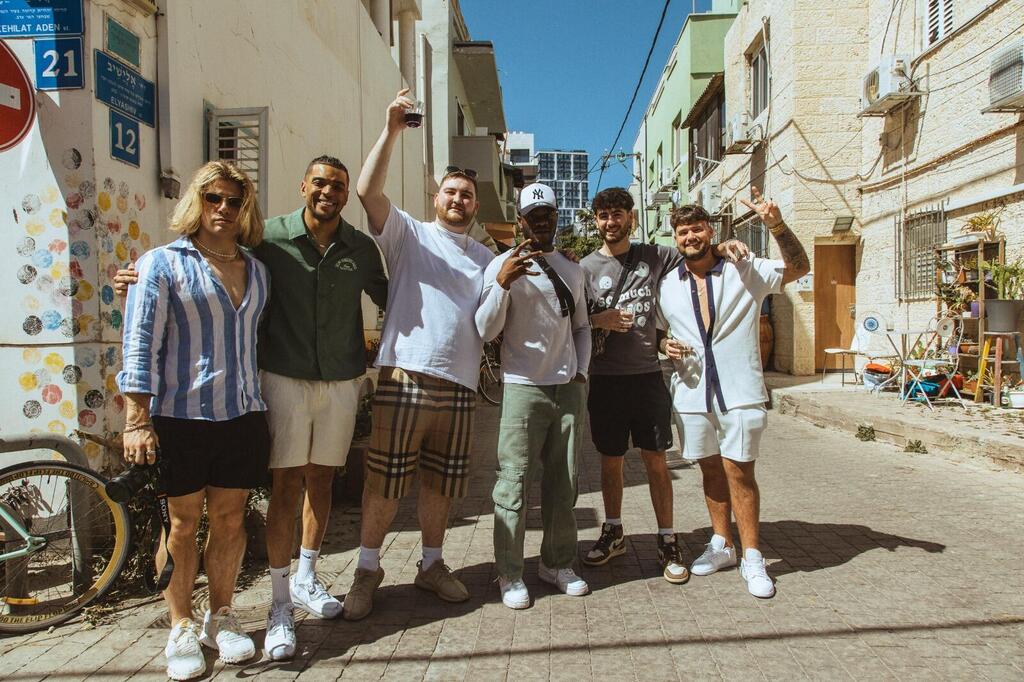 They were invited to join the tour together with the founder of their London-based agency, Connect Management, and its managing director. Among the talent participating in this tour, are
Richard Sales
, who boasts over 9 million followers across TikTok and Instagram,
Luke Vernon
(2.2 M),
Beth Colley
(1 M),
Callum Ryan,
with several million following him too,
Victor Oluwatowoju
and
Luca Peterson
. Both were recognized by locals as they walked the streets of Jerusalem and Tel Aviv.
"I didn't know a lot about Israel before I came. I knew it existed", told us Callum Ryan (1.2M followers). "Now I have a lot more understanding about the amount of different cultures that exist here and how beautiful the country is overall."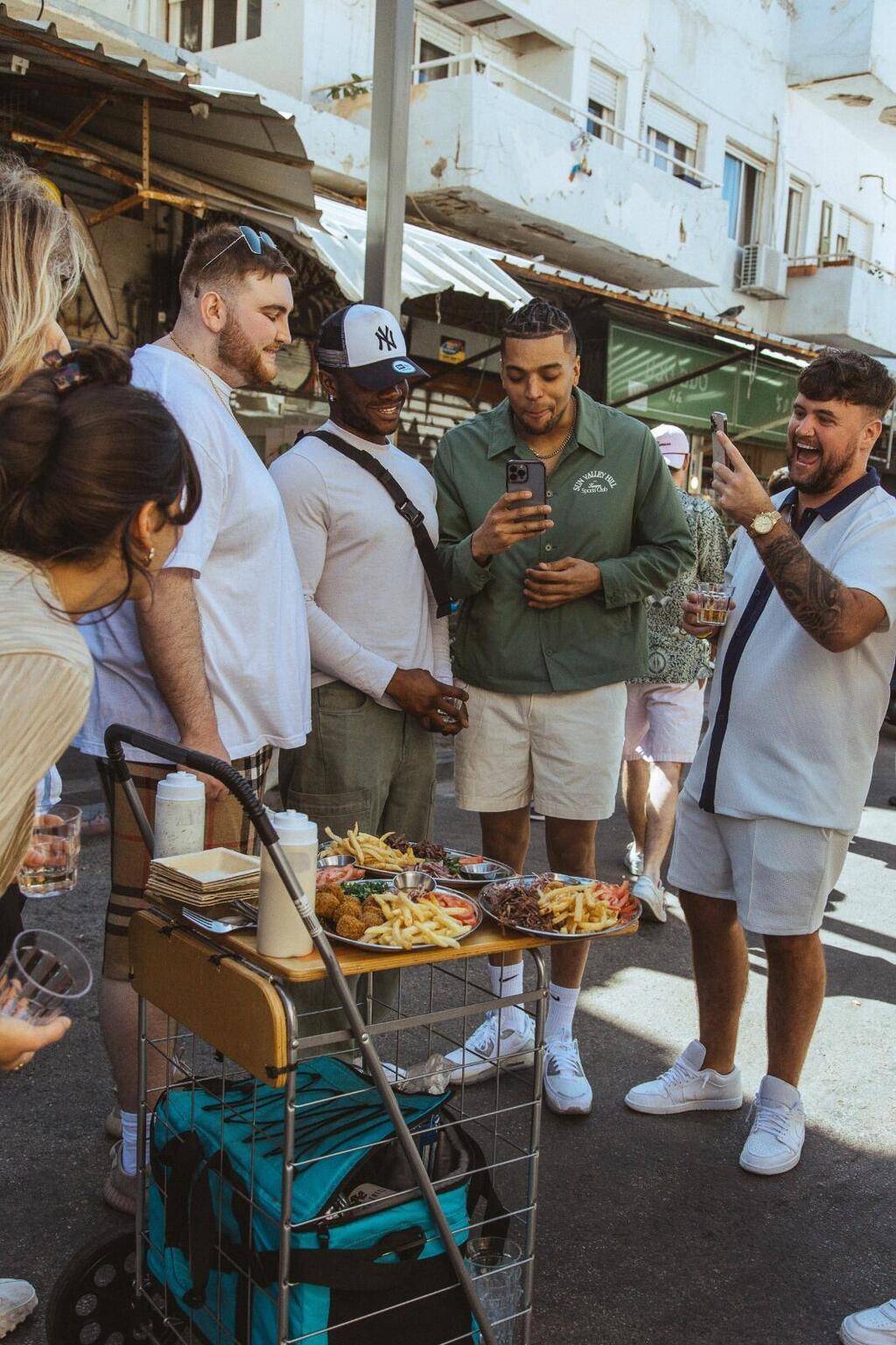 "I've had the most amazing time here", says Luca Peterson (530k followers). "I've been wanting to visit since I was a kid, my mum lived here for a while on a kibbutz and told me many stories. The people have been so welcoming, the food is literally some of the best I've ever had. I've loved learning more history in Jerusalem and then had the most fun in Tel Aviv."
"Breathtaking experience"
The itinerary for the tour included a Purim party at the Tower of David, dinner at the newly re-opened Machenyuda restaurant, kayaking in the Dead Sea, dinner with local celebrities such as Stefane Legar at Kilometrage by Brown Hotels, a tour of the Carmel Market, a Shabbat dinner hosted by a family in Tel Aviv, a trip to a Bedouin farm up North, a nightlife tour hosted by Tel Aviv Global and Tourism, dancing the night away with Ofer Nissim at the biggest Purim party in Israel, and a sunny morning at Hilton Bay in Tel Aviv meeting up with local influencers.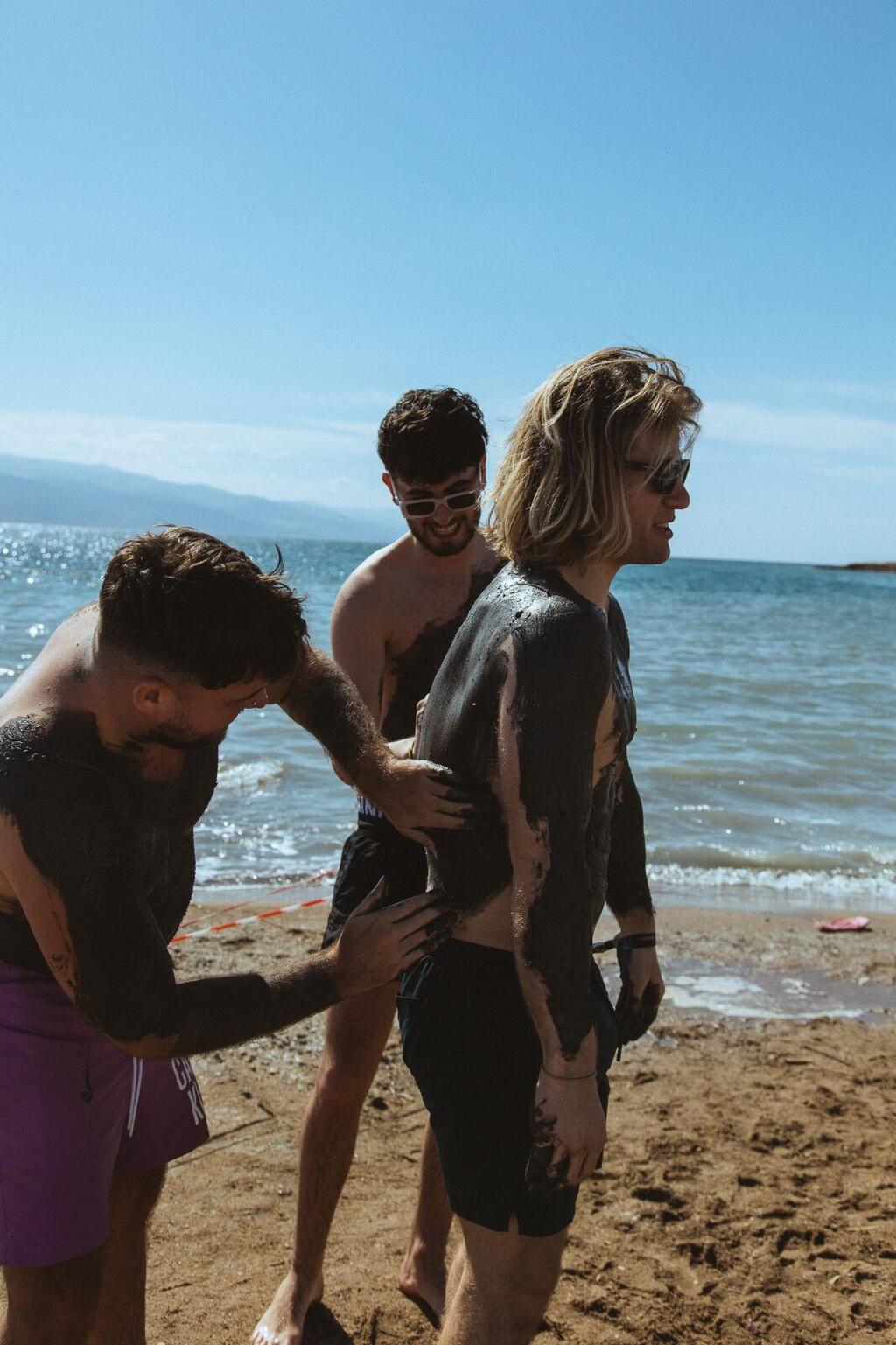 Sharing her experience of Israel, Beth Colley (1M followers) says "Israel is a remarkable country filled with so much history, an incredibly vibrant atmosphere, as well as a diverse culture. One particular experience that stood out to me was kayaking in the Dead Sea. This was a truly breathtaking experience that should not be missed when visiting Israel. The scenery was simply stunning, I loved paddling through the crystal-clear water whilst taking in the amazing views that surrounded me.
"Israel is a destination that promises to leave you with a lifetime of wonderful memories. I didn't know much about Israel before I came. I thought it was going to be really religious, and it's amazing to see just how incredible the country is and how everyone is so welcoming. I feel zero judgement here and fully accepted which is so nice."
When asked how the Purim experience was to him, Ryan added "Purim has been a real eye-opening experience. Seeing so many people come together and celebrate in such a positive manner. It's been a really insightful experience to take part in celebrating. Plus, the overall atmosphere throughout the country has been so upbeat all week."
"No talking points or political agendas"
At the end of the tour, Richard Sales (9.5M followers) concluded his visit: "One thing I'm goanna say – it is hot out here. The food out here is incredible, definitely coming back."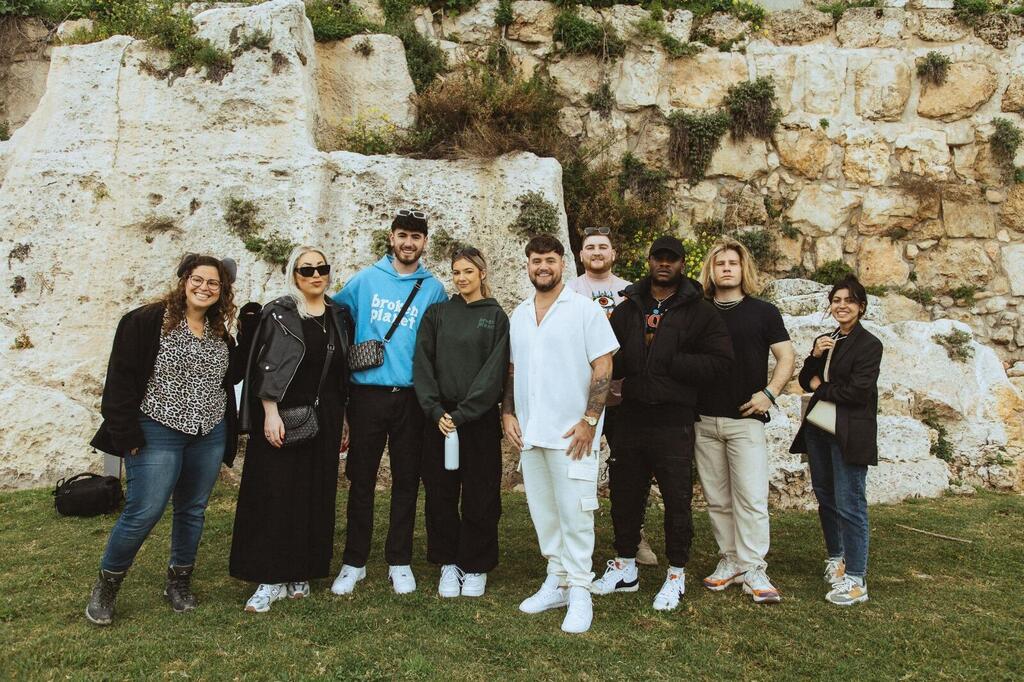 Throughout the week, the group has been posting about their experiences, and receiving overwhelmingly positive and excited responses from their followers.
"After a 3-year Covid-induced hiatus, we have resumed our much-anticipated Vibe Tours", says Joanna Landau, the founder of Vibe Israel. "The purpose of these tours is to enable the people millennials and Gen Z'ers trust the most – social media influencers – to share Israel's story with the world, to show it through their eyes, with no talking points, political agendas or expectations.
"We have always believed in the power of the Israeli people to transcend politics. Between 2011 and 2020, we generated over a billion positive mentions of Israel by huge digital influencers. Now we're back and working on the next billion."
Vibe Israel was founded by Landau in 2009 and has been bringing influencers to Israel since 2011, actively shaping perceptions of the Next Gen about Israel by harnessing the power of social media and people-to-people connections.