Following the war in Israel, Canada's Jewish community is suffering antisemitic incidents at a rate never seen before in the country, considered to be one of the most peaceful in the world. These incidents, which include the throwing of a Molotov cocktail at a synagogue and the shooting of the doors of Jewish schools, created a new front in the war to keep Jewish communities around the world safe and for international public opinion.
Rabbi Marc Mandel, the rabbi of Congregation Beth Tikvah synagogue in the suburb of Dollard-Des Ormeaux in western Montreal, shows us the damage caused by the Molotov cocktail thrown at the synagogue's door during the night.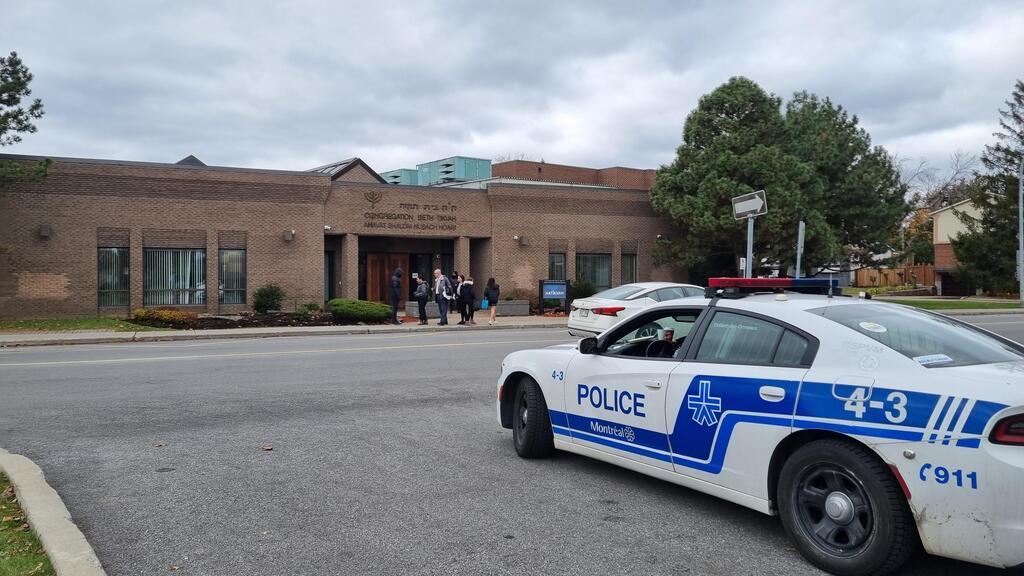 While no one was inside the building, and no one was harmed, according to him, unknown individuals attempted to set the synagogue on fire, so the damage to the door is minimal considering their intentions. "When we arrived here in the morning, we smelled the fuel, and then saw that the door and part of the building were burned," he recounts.
What was your first thought when you saw this?
"Deep disappointment, sadness, frustration, anger, and a kind of shock. There are so many violent protests against Israel, and there are so many shouting – 'It's the Jews!' 'Throw the Jews out!' – so I assume that someone took it literally."
The attempted arson of the synagogue occurred alongside incidents of shooting at the doors of Jewish schools, raising many concerns in the local Jewish community. Yair Szlak, CEO of Montreal's Jewish Federation CJA, also says that antisemitism has reached a level he hasn't witnessed in his lifetime. "Holocaust survivors will tell you that's what they saw, that's how it started. But we're in a situation the world has not seen since the Holocaust. And it's frightening."
Somewhat expected, antisemitic events didn't spare universities in Montreal. Last week at Concordia University, Jewish students established a display calling for the release of Israeli captives, which has already been seen in dozens of cities worldwide. According to Szlak, some of the "Pro-Palestinians students, I would say also pro-Hamas, decided to disrupt it," leading to a confrontation and the police being called.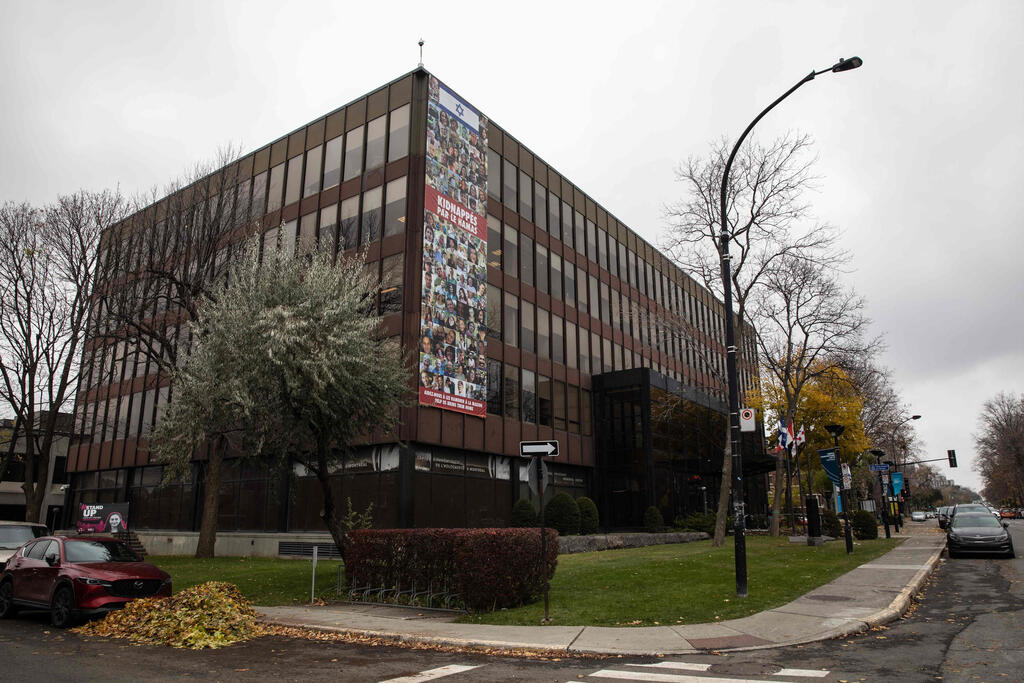 On another campus, the University of Alberta in Canada announced the dismissal of Samantha Pearson, the director of the Sexual Assault Centre at the institute. The decision came after she cast doubt on the fact that during Hamas' attack on October 7, terrorists raped and assaulted Israeli women. In another case, a senior lecturer in Montreal was fired after shouting "Go back to Poland," at a Jewish student.
Are people in the community afraid to attend schools, synagogues, or protests?
"I not only see fear, I hear it too. If I were to show you my email inbox or my WhatsApp, I'm not talking about hundreds, I'm talking about thousands of messages, phone numbers of people who are afraid."
Mandel adds, "People are definitely concerned about their safety after this massacre. People are anxious, feeling like things are no longer the same, and there is a lot of worry."
Raising $120 million for Israel
Canada's Jewish community is the third-largest community outside of Israel, after the United States and France. There are approximately 400,000 Jews in Canada. They're an integral part of the history and cultural fabric of many cities in Canada, particularly in Montreal, on which Jews have had a significant impact in various aspects.
Szlak notes that the community is very pro-Israel and supports the country in various ways, including massive fundraising efforts that raised over $120 million donated by Canadian Jewry.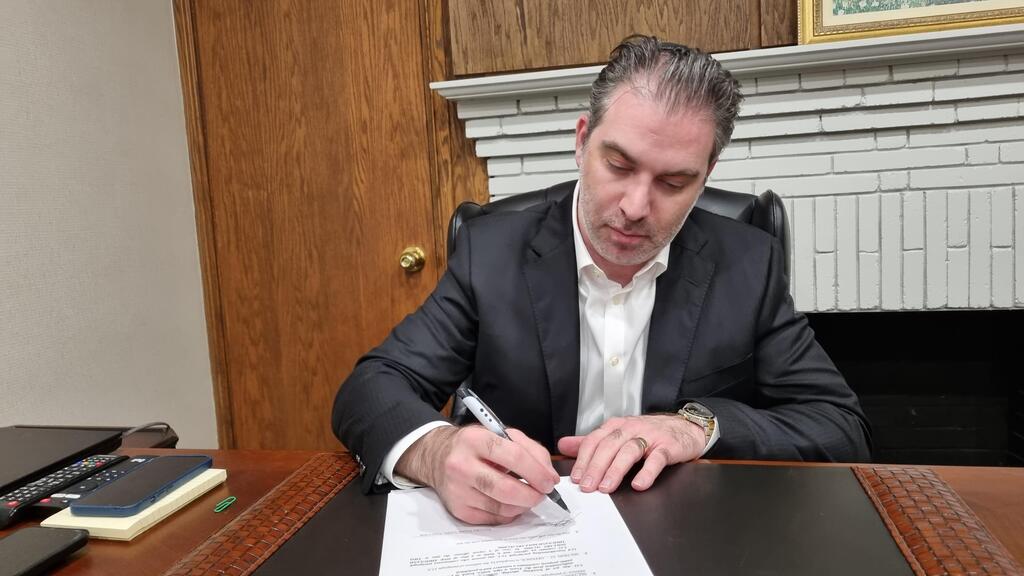 In response to the recent antisemitic incidents, several local activists decided to take the fight one step further. Jeremy Levi, the mayor of Hampstead, decided to draft an unprecedented law prior to the war. The law is designed to combat the phenomenon of tearing down posters of Israeli captives. Meaning, that anyone caught removing such a poster will face the punishment of the highest fine possible, amounting to $1,000. All of the money collected will be donated to Israel.
"I received thousands of emails and messages expressing broad support for what we are doing, and it's such a simple action," Levi says. "There's no reason these posters shouldn't be seen everywhere in the world. We're telling the world that what happened was terrible, and we need to do something about it."
According to him, the law will come into effect starting on November 20, and he plans to present the idea to other city mayors at a conference in Florida this week, aiming to encourage additional municipalities throughout North America to adopt similar legislation.
In parallel with Levi, a local named Corey Fleischer, a local who grew up in the area, decided to dedicate his life to the fight against hate and turned his concern into a global movement called Erasing Hate, whose goal is to remove hateful graffiti directed against Jews and other minority groups.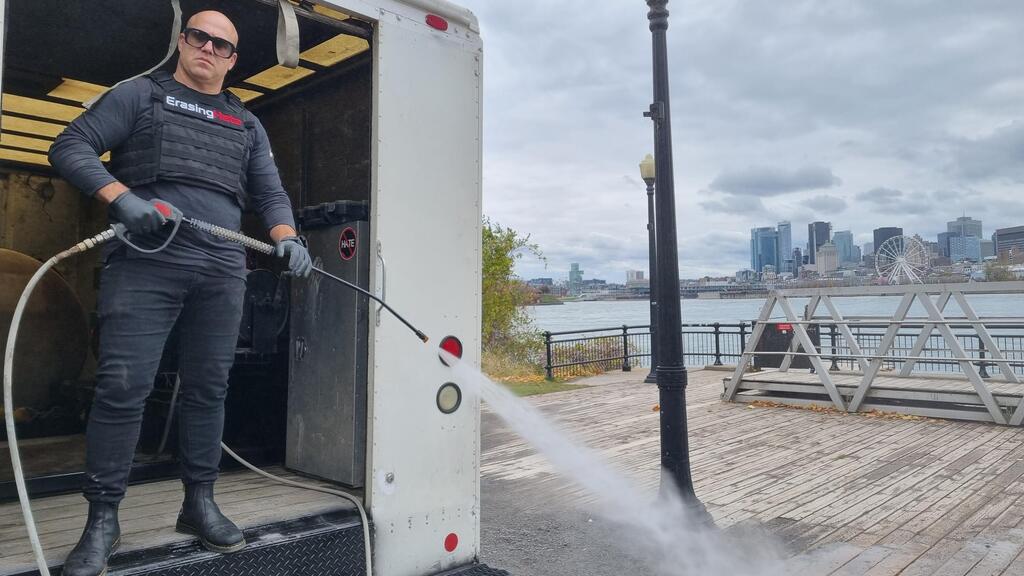 Fleischer recounts that after he erased his first Nazi swastika, he felt a sensation he had never experienced before, and since then, he decided to devote his life to this cause. Over the past 14 years, he says that he, together with his activists, has successfully removed tens of thousands of hate messages across the globe.
Fleischer explains that anyone passing by hate messages becomes their victim: "It's a form of terror, and that's what terror does. It's the same as the Molotov cocktail thrown at the synagogue or the shots fired in the middle of the night. It's done to terrorize the communities living in the area. So if we can throw it out, if we can remove it, it means we neutralize terror."
'I've never been prouder to be Jewish'
Despite the fear of antisemitism, protests in support of Israel have been held in Canada since the war began, attended by thousands of enthusiastic supporters, both local Jews and Israelis alike. Szlak notes that such a demonstration isn't a simple matter for the Jewish community. "It takes a lot of effort for the police to protect us, and we're in constant communication with them."
Rabbi Mandel also says that the police are making efforts to protect the community on a daily basis and are taking the matter seriously. Thus, police patrols near synagogues have become a routine sight. In addition to the police, concerned citizens from the community have volunteered to patrol around Jewish institutions. "People are worried and anxious, but want to be together. We want to feel that we're part of the community," Mandel adds.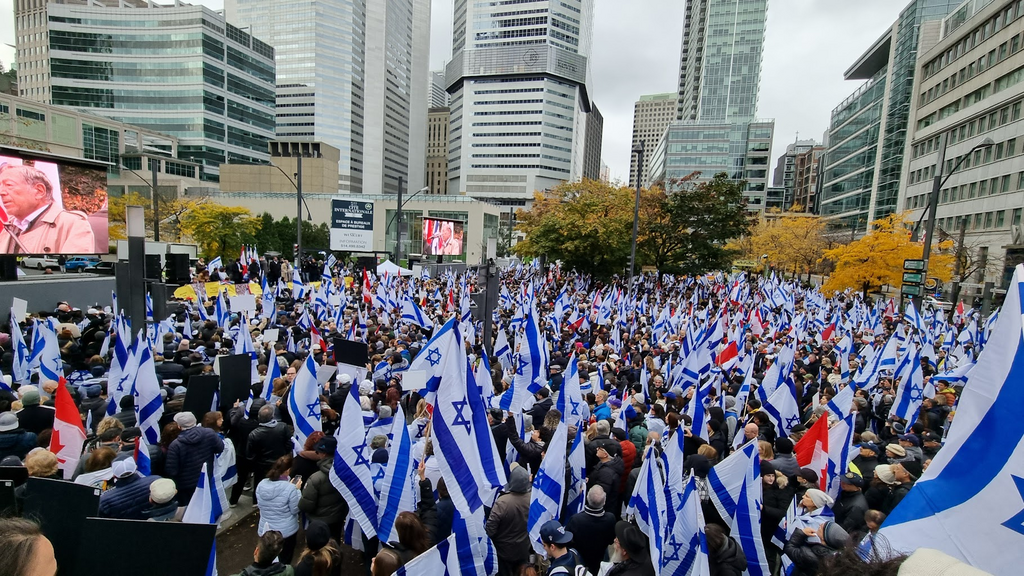 "Bravery is the ability to do something that surpasses fear, and even though we understand the gravity of this situation, we're not afraid to be who we are. We must pass the torch to the next generation, do whatever we need to do, and use all the necessary means to stop this hatred. We're tense, but we're vigilant," says Levi. Fleischer also agrees. "I've never been prouder to be Jewish, in Montreal and in the whole world. Light will always overcome darkness."
According to Szlak, Jews in Canada, will always be there to support Israel. Even when the time comes to rebuild the kibbutzim that were burned, they will be the first to help. "We can't stop being proud Jews. This means sending children to schools, going to the synagogue, wearing a Star of David, donning a kippah, not removing mezuzahs, because if we stop being Jewish, they've already won."