The Porsche S/T is the ultimate version of the 911 that received improvements from Weissach, Porsche's development center, in order to celebrate the model's 60th anniversary. Production will be limited to 1,963 units, symbolizing the year it was first produced, with one of them already on its way to Israel.
Under the hood is an atmospheric gasoline engine, a flat-six engine with 4.0-liter cylinders borrowed from the GT3 RS. The engine is paired with a unique six-speed manual gearbox with shorter gear ratios and a lightweight flywheel 10.5 kg lighter than the one in the GT3 Touring's manual transmission.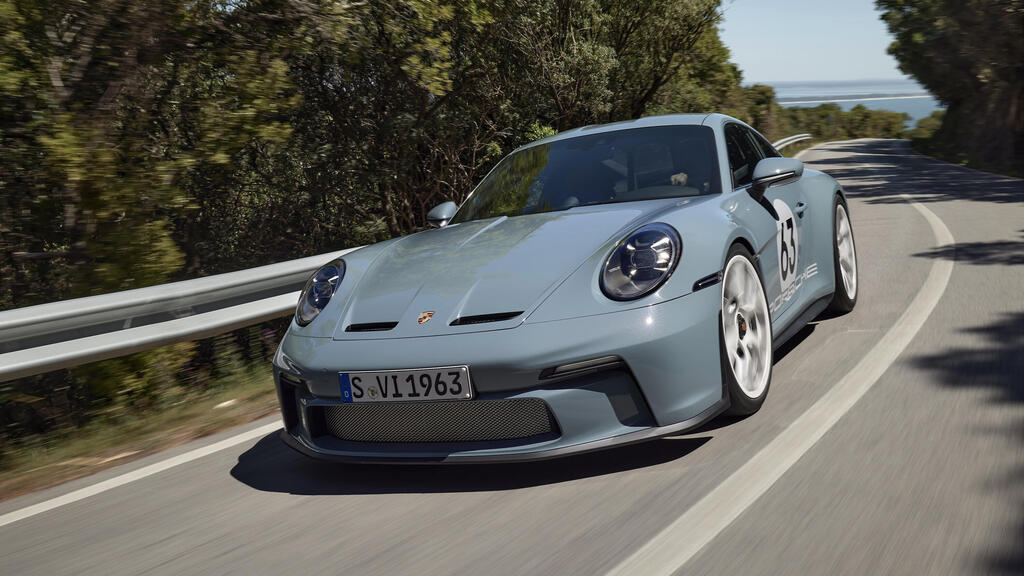 Performance-wise, it matches the Touring, accelerating from 0 to 100 km/h in 3.7 seconds, to 200 km/h in 11.9 seconds, and reaching a top speed of 300 km/h.
The S/T is the lightest version in the 911 lineup, weighing 1,380 kg, 40 kg less than the GT3 Touring. The weight reduction is achieved by extensive use of carbon fiber for the front hood lid, front wings, doors, roll cage, and rear strut brace.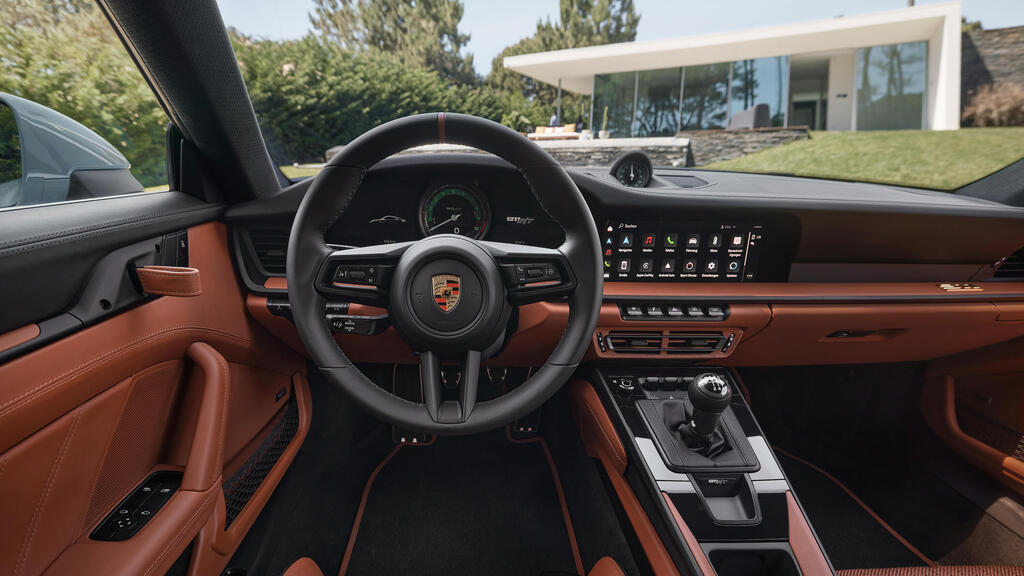 It comes with magnesium wheels (21" at the rear, 20" at the front) featuring a center-locking mechanism, reduced insulation materials, thinner glass panes, and a lightweight lithium-ion battery.
The rear suspension combines double wishbones similar to the GT3 versions but without the rear active steering mechanism (saving several additional kilograms) similar to the base Carrera models, with standard ceramic brakes.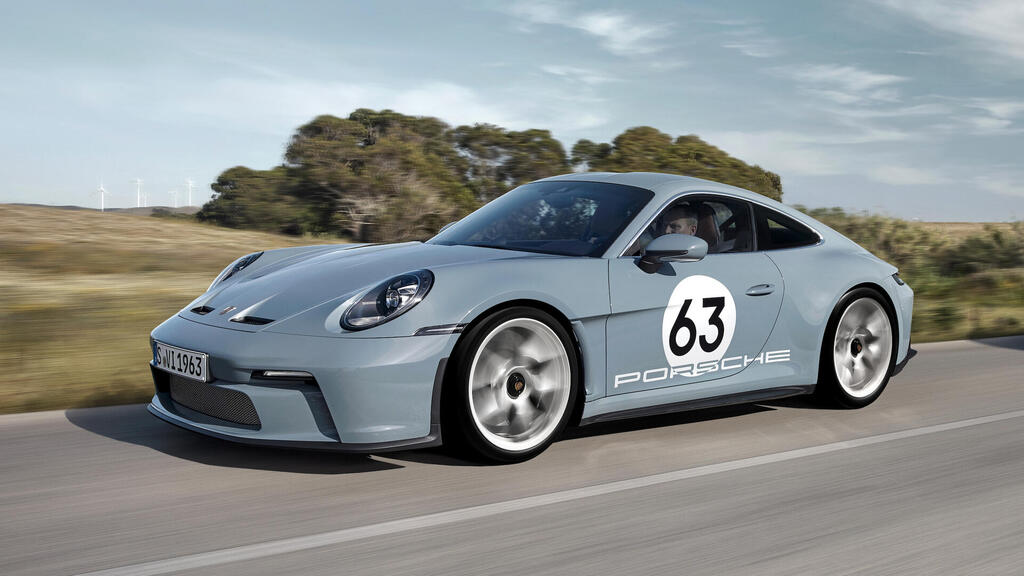 The S/T's design is similar to the Touring, with a classic appearance free of spoilers and large air intakes. The unique driver environment includes carbon-backed bucket seats, dual-tone leather steering wheel, and door opening straps made of leather instead of fabric like in the Touring.
The S/T represents Porsche's attempt to squeeze the last drops from the 911 model before it won't be able to use gasoline alone and have to transition to electricity. It also showcases the ambition of German designers and engineers to further upgrade and diversify their nearly perfect formula. To us, it appears to be the model's ultimate version, costing 2.5 million shekels.