The Zeekr car brand, part of the giant conglomerate Geely Automobile Holdings, is heading to Israel and joining the lineup of other brands already present in the market including Volvo, Polestar, Lynk & Co, and LEVC (the London taxi), and those yet to come: Smart and Lotus.
The brand's importer will be the Union Group, which also markets Geely's electric sub-brand, Geometry, alongside Toyota and Lexus models. Amit Harel, former product management head at SEAT, Porsche and Mercedes, and current product management head at Lexus, will lead the brand.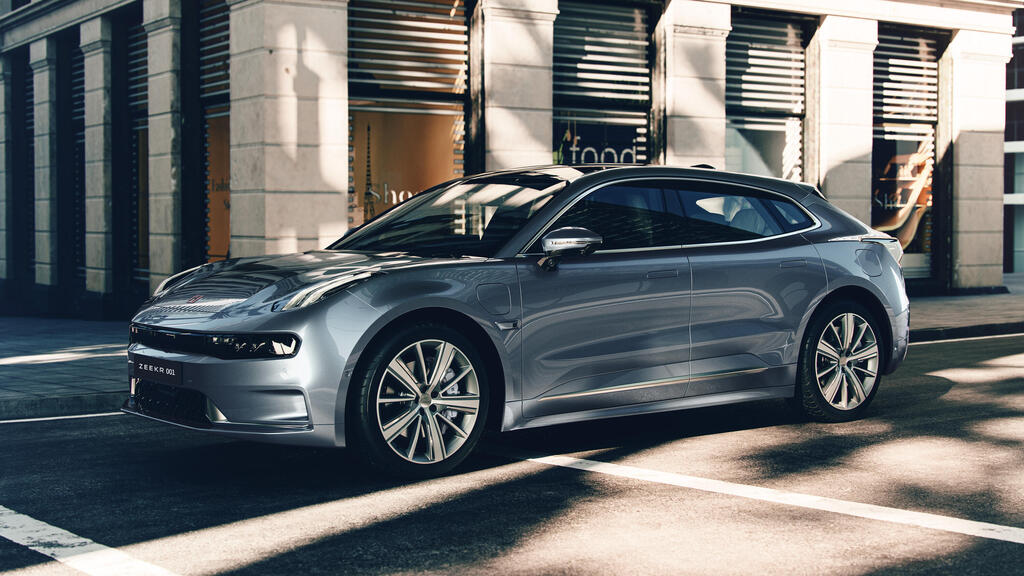 Zeekr will begin its local operations toward the last quarter of the year with two electric models that are already being marketed in Europe.
The 001 is the brand's first model based on Geely's advanced SEA platform (also shared by Volvo and Polestar models), with a unique shooting-brake design in the electric family car category, reminiscent of the Porsche Taycan Sport Turismo.
Compared to the Ioniq 6, the 001 is longer by 10 cm (for a total of 495.5 cm), has a 5 cm longer wheelbase (at 300 cm), is wider by 12 cm (to 200 cm), and taller by 6.5 cm (standing at 156 cm). Its rear baggage space is larger by 138 liters (for a total of 539 liters), but unlike it and other modern electric vehicles, it lacks a front trunk.
The 001 will have a choice between two powering systems. One has a rear motor producing 272 horsepower (hp) and a 0-100 km/h acceleration of 7.2 seconds, while the other has an additional front motor and dual motor drive, producing 544 hp and a 0-100 km/h acceleration of 3.8 seconds.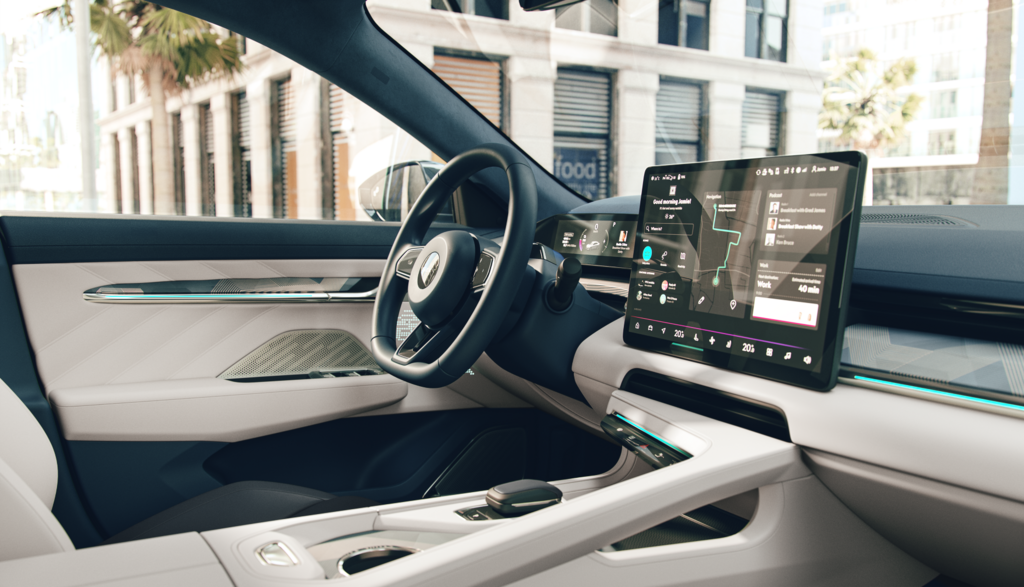 Both versions have a 100 kWh battery, providing an official driving range between 590 km to 620 km depending on the model, with fast charging (200 kW) and 10% to 80% charging in 30 minutes. Given the brand's luxurious position, its price is expected to be around 300,000 shekels.
The company's X model, which was revealed at the Shanghai Auto Show in April, also will be marketed in Israel and is expected to become an entrance model to the brand. In Europe, it competes with the Volkswagen ID3, for example, and is only €1,000, or about 4,000 shekels more expensive. Accordingly, its price in Israel is estimated to start at around 200,000 shekels.
Compared to its German competitor, which is considered one of the best-selling electric vehicles in Europe, it is longer by 17 cm (for a total of 443 cm) and wider by 2.5 cm (at 183.5 cm) but has a shorter wheelbase by 2 cm (at 275 cm). Its cargo space is smaller by 23 liters (for a total of 362 liters).
The X model also will offer a choice between two powering systems, a rear system with 272 hp and a 0-100 km/h acceleration in 5.6 seconds, and a higher-end version with dual motor drive, 428 hp, and a 0-100 km/h acceleration in 3.7 seconds.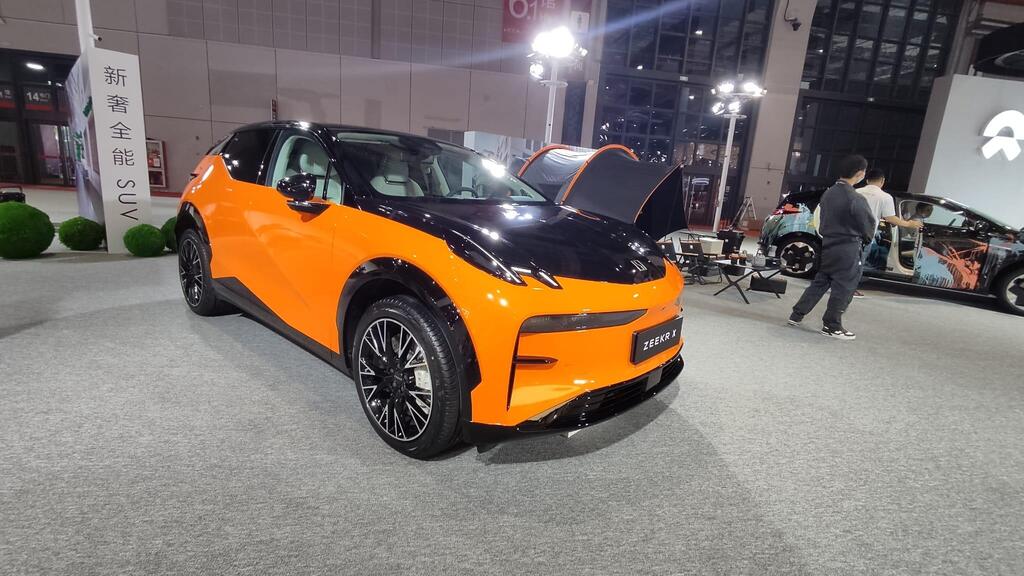 The model's 69 kWh battery is expected to provide a driving range between 400 km to 440 km depending on the model, with fast charging (150 kW) and reaching an 80% charge in half an hour.
The flow of Chinese vehicles into Israel's market is continuing. Alongside popular brands like MG, Geely, BYD and Chery, brands with a luxury-oriented focus such as Hongqi, Wey and Voyah have also arrived in the country, with a fitting price tag.
However, unlike brands with a super competitive price tag, it's harder for the more luxurious models to convince audiences to stray from the German trio of Audi, BMW and Mercedes, despite an even higher price tag. Naturally, reputation and prestige play a much more significant role in the luxury department.
Will Zeekr be the one to break this glass ceiling? Well, it has the right ingredients to do so. It belongs to one of the largest and most reputable conglomerates in China, and one of the few that is privately owned, meaning it has access to other European car brands including their personnel and designers.
First published: 23:48, 07.24.23