Aviel Cohen was sitting in his apartment in Tel Aviv during a smoke session when suddenly he had an idea. In this case, the cliché also became a reality: "I looked at my grinder, then at the scale, and I thought to myself, wait a moment, I use the grinder a lot because it allows me to grind the flower so it's easier to roll into a joint or pack it in a bowl. I also use the scale extensively to measure the amount I need. Why can't they actually be together? Why not streamline the process? And that's the whole idea behind Gramss; it's a much more advanced consumption experience. By combining hardware and software, we are essentially advancing cannabis into the 21st century."
The result is the "GRAMSS Grinder&Scale," a new Israeli gadget that was launched this week in the United States and Canada, and will soon be sold in Israel as well. The device essentially combines a grinder with an electronic scale and connects to a smartphone device using Bluetooth to allow smokers to have precise control over the amount of cannabis. The device learns your preferences to recommend the ideal quantity. It's ideal for micro-dosing when precise amounts are needed, but also for individuals who want to use varying quantities according to different types of cannabis.
So basically, a device for controlling cannabis consumption
"Not only that. But in general, one of the biggest problems in the world of cannabis is the lack of data. Because without solutions to control the quantity, it's impossible to provide the user with the optimal experience. The hardware allows the user to have control, and the software creates a tracking journal that can also be shared with the doctor - how the user needs it, at what time, and how they are affected."
"The goal is to transform cannabis consumption into a medication-like approach where the patient can consume it in a standardized dosage, similar to antibiotics, and also provide the doctor with easy, convenient, and accurate information. Just as today a doctor prescribes you antibiotics with a dosage of 250 grams per week, it will be the same with cannabis from now on. This is particularly important for older adults because the dosage is much more critical for them. It's not like young people who, at most, get a bad high. For certain individuals, it can have health implications, which is why a dosage controlled by an application allows for sensible consumption."
Cohen is not the typical cannabis entrepreneur. "I grew up in Ra'anana in an observant home with a knitted kippah," he says. "I was surprised to discover that there is a very strong connection between cannabis and Judaism. Archaeological findings have shown the use of cannabis by Jews in spiritual ceremonies. It turns out that even in ancient times, they highly valued the plant and learned how to consume it in the best way possible. It is even mentioned in the Mishna. I have always been a consumer of cannabis for recreational purposes. I enjoy it and have fun, and at the same time, I am very fond of optimizing things. Before Gramss, I developed a kitchen accessory, and that experience taught me everything needed to bring a product into the world - how to build operations, how to communicate with designers, how to make it happen."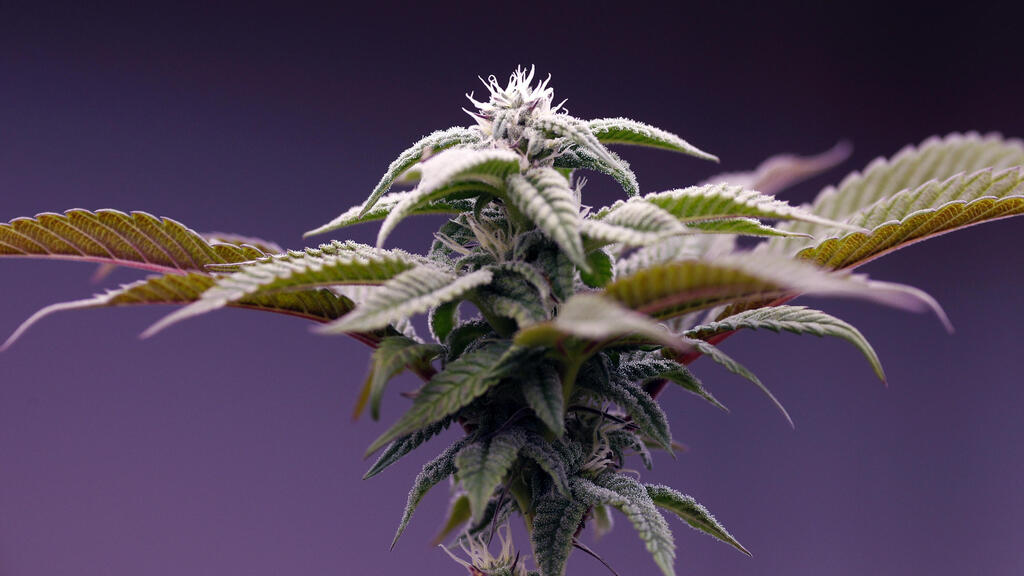 Cohen registered a patent for the product, and according to him, there are currently no competitors in the market. "At a price of $49, not including taxes, it is impossible to find such a high-quality product. We intentionally target legal markets. It's not a matter of 'bring me a joint and that's it' - people are looking for a different experience that suits their status."
He says there is already a lot of interest in the product within the industry, and he has been approached by medical cannabis associations from Australia, Germany, and Switzerland. In honor of the launch, Cohen traveled to New York with his wife, but he says, "We are also operating in Israel. We love Israel very much and we are very Zionist, but the local market is not sufficiently developed because it doesn't have the largest market segment, which is, of course, the recreational market. Nevertheless, we already have distributors in Israel, and with the help of God, we will soon be present in pharmacies and select smoking shops."
The company employs four employees and is currently raising one million dollars, partly thanks to the support of the "EDGE" youth organization of the IAC, which connects Israelis and American Jews. Maor Cohen, CEO of EDGE New York, said that he chose Gramss because the product intrigued him, "bringing something unique, both medical and youthful, from a market that is accelerating." According to him, the essence of the organization's goal is to "provide a platform and connect between Israel and the United States. An Israeli in New York and a Jewish person in New York are not just one plus one - it's five. And it's important for us to emphasize that."