A month has passed since the Eurovision Song Contest, but while Liverpool has already absorbed all the glitz and the contest's concept, there is one song that is poised to linger with us all summer.
Finland's representative Käärijä may have finished in second place in the Eurovision Song Contest, but his song "Cha Cha Cha" undoubtedly stole the show. With its fusion of musical genres including metal, Euro-pop, and dance, and his unique style - green biker suit, a helmet haircut, and, of course, unforgettable "Cha Cha" moves - it's no wonder he won the audience's love.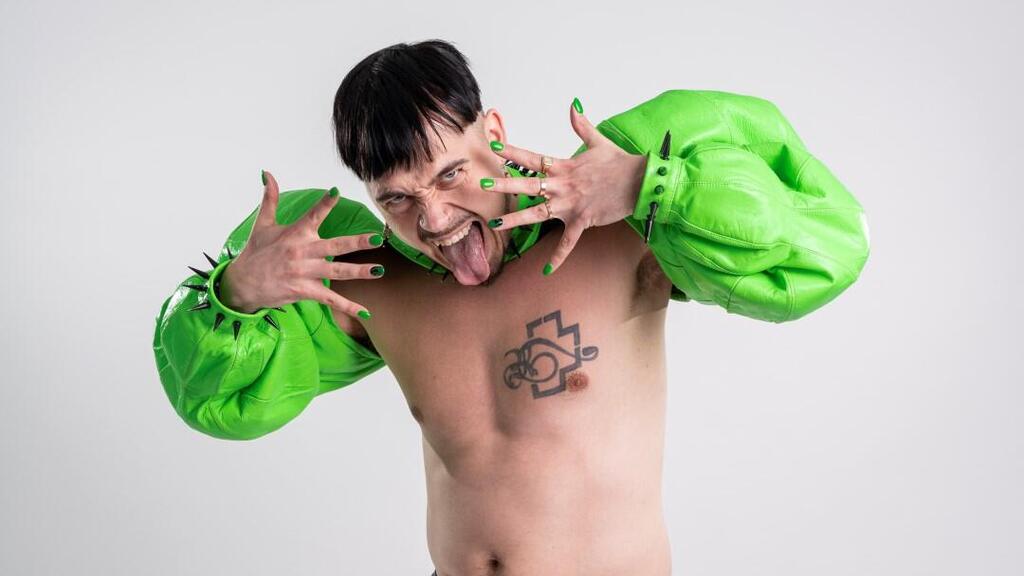 Even after the competition, his success doesn't seem to diminish. He is currently shining in fourth place on Spotify in Israel and seventh place on Shazam. He also topped the charts in various European countries, including Sweden, the Eurovision winner.
"Now, when I'm in Helsinki, I can't wander around with the green suit because people would recognize me. I have a relatively high profile now, you know," he says with a smile in an exclusive interview with Ynet. "I only wear those crazy clothes when I go on stage".
So what do you really wear on a day-to-day basis?
"Whatever I feel like, regular clothes. Oh, and I didn't always have this haircut. This is my 'artist' haircut. When you constantly look in the mirror and see the same face and the same hair, it's not that interesting."
The haircut has become iconic, and you must keep it.
"Of course, I will keep it. And I promise I won't change it. I don't know, maybe in 10 years."
At the age of 16, Käärijä, whose real name is Jere Pöyhönen started recording and producing music himself out of a great love for drumming and rap. In 2016, the rapper released his debut single, "Urheilujätkä," and his debut album came out four years later.
Currently, he is signed with the international record label Warner. Käärijä achieved relative success in Finland, but nothing prepared him for the global craze around him following Eurovision.
The immense success that "Cha Cha Cha" achieved in Europe and around the world after the competition is not something to be taken lightly for a song performed entirely in Finnish, and it also amazed the rapper. "It really surprised me when all of this happened," he admits. "When I submitted my song to Eurovision, I knew we had something good and special, but I couldn't guess what would happen."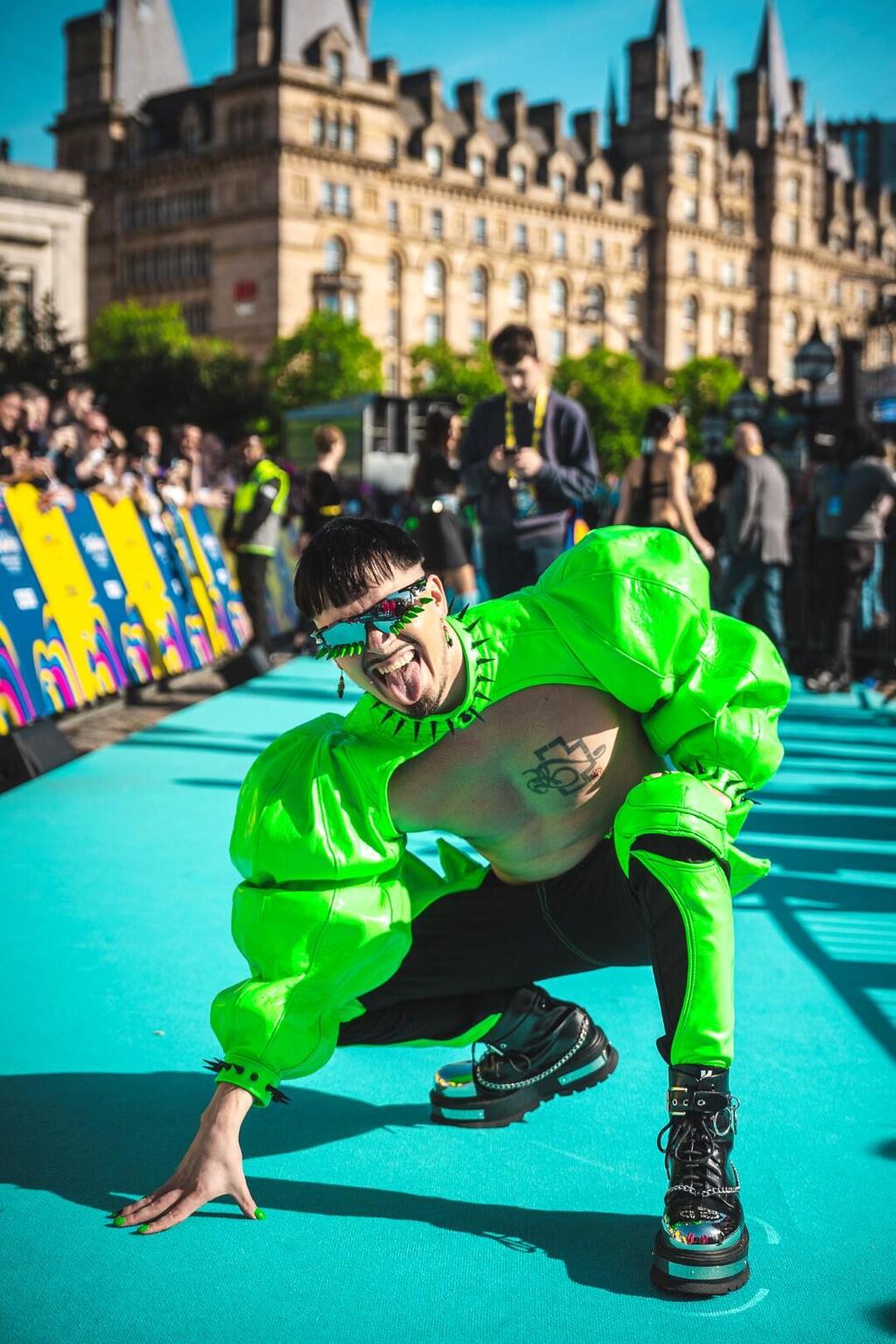 What did you write 'Cha Cha Cha' about?
"This song is a celebration of freedom to do whatever you feel like every day in your life. Difficult and sad things happen to people; they are so busy with work and all the things that occupy them, and they want to forget about all the troubles, to let go and do things that they don't usually do in their everyday lives. That's what the song symbolizes for me. It encourages people to go dancing and do crazy things."
"What happened to Loreen is amazing, she is awesome, she won and I didn't"
Just like on stage, in the interview, the rapper keeps smiling endlessly and exudes super-positive and contagious energy. But later during the conversation, he admits that he too was upset about losing first place.
"At first, when I understood the meaning of the results, I wasn't happy," he says. "I hoped to win. I know there were many talented artists and bands who wanted to win, but that's how it is in a competition, you only want to finish first. Now when I think about it, it doesn't matter to me that much. When it happened, I was upset, of course. But what happened to Loreen is amazing, she is awesome, she won, and I didn't."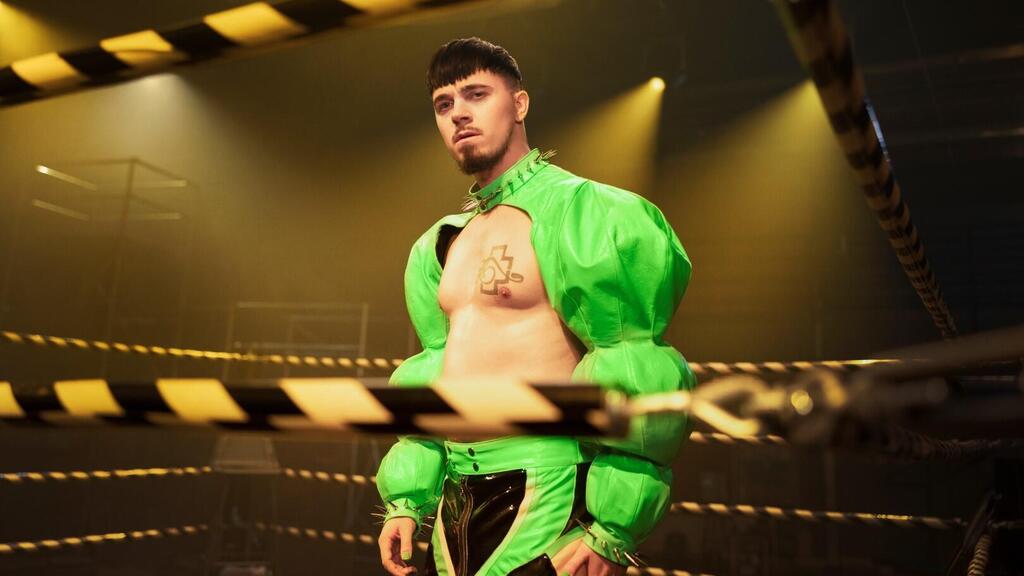 When asked if he would want to compete again in Eurovision, the rapper responds firmly, "I don't think so, I won't compete again with a new song," he says, adding, "I'm willing to come and perform in the semifinals or something like that, but definitely not as a contestant."
Surprising, why not?
"Because I want to focus now on the artistic things that interest me and be a 'regular artist.' I wouldn't want to compete in Eurovision for a second time because it wouldn't be the same thing, and people would remember what happened in the past and focus on that. I prefer people to focus on what I'm doing now."
So, what are your plans for the future?
"I'm recording new music, and soon a crazy remix of 'Cha Cha Cha' by Alan Walker is coming out, and we have more interesting and crazy ideas that I can't talk about. But of course, I want to do big performances, maybe even a tour in Europe."
From the behind-the-scenes footage of the competition, it appears that
Käärijä and Noa Kirel
, the Israeli representative, bonded. Kirel's team is reportedly very eager to bring the Finnish rapper to Israel to be a guest star in her planned performance at HaYarkon Park in September. However, no official contact has been made with the singer yet.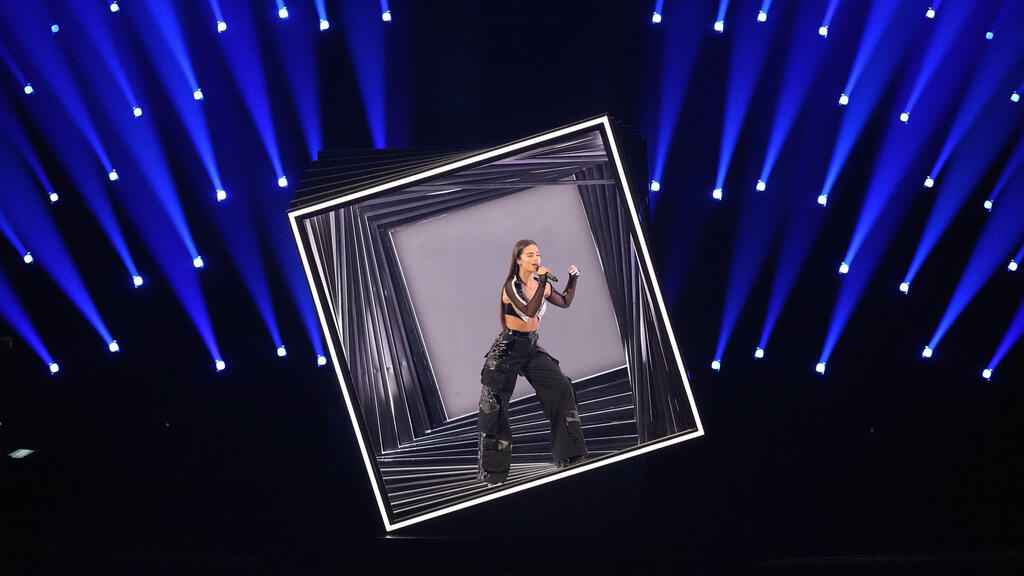 Is there any chance we'll see both of you collaborating?
"Why not? Why not. We can never know what might happen."
You have many fans who would be thrilled to see you in Israel.
"Really? Okay, then I have to come."
Noa Kirel is set to perform in Israel at Hayarkon Park in front of tens of thousands of people. If she offers you to perform with her on stage, would you agree?
"Oh my god, wow. If that happens, then I'll do it. We have so many shows in Finland, so maybe I won't have enough time, but I hope so. Maybe one day I can come to perform in Israel, and we can do something crazy together."