The iconic Israeli actress and model Gal Gadot is usually in no hurry to express her political views, but it seems the recent discourse surrounding antisemitism pushed her to the edge and made her break her silence.
In light of the uproar Kanye West has birthed with his
antisemitic rants
and affiliation with white nationalist fanatics, U.S. President Joe Biden issued a statement on Twitter.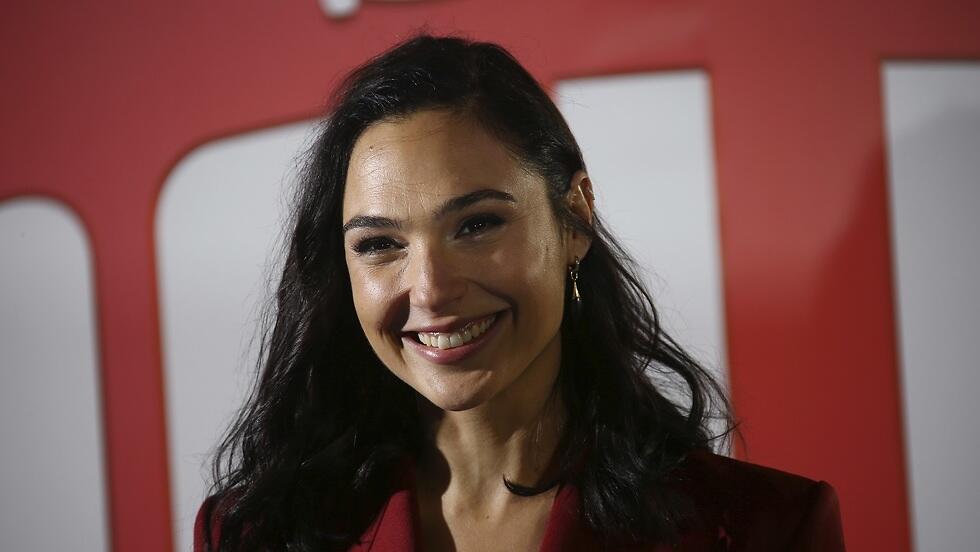 "I just want to make a few things clear: The Holocaust happened. Hitler was a demonic figure. And instead of giving it a platform, our political leaders should be calling out and rejecting antisemitism wherever it hides," the President wrote.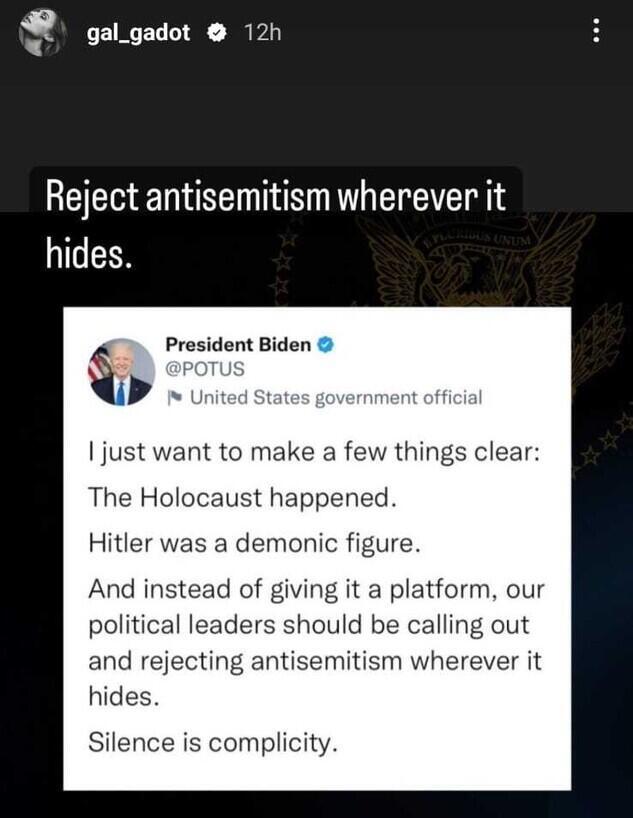 Gal Gadot shared Biden's message with her 90,000 Instagram followers, adding a caption reading "Reject antisemitism wherever it hides."
The rapper's most recent antisemitic rant was recorded on Thursday during an interview alongside Holocaust-denier Nick Fuentes on right-wing conspiracy theorist Alex Jones's streaming show. He
praised Hitler
and "the good things" about the Nazi leader, stating that "every human being has something of value that they brought to the table, especially Hitler."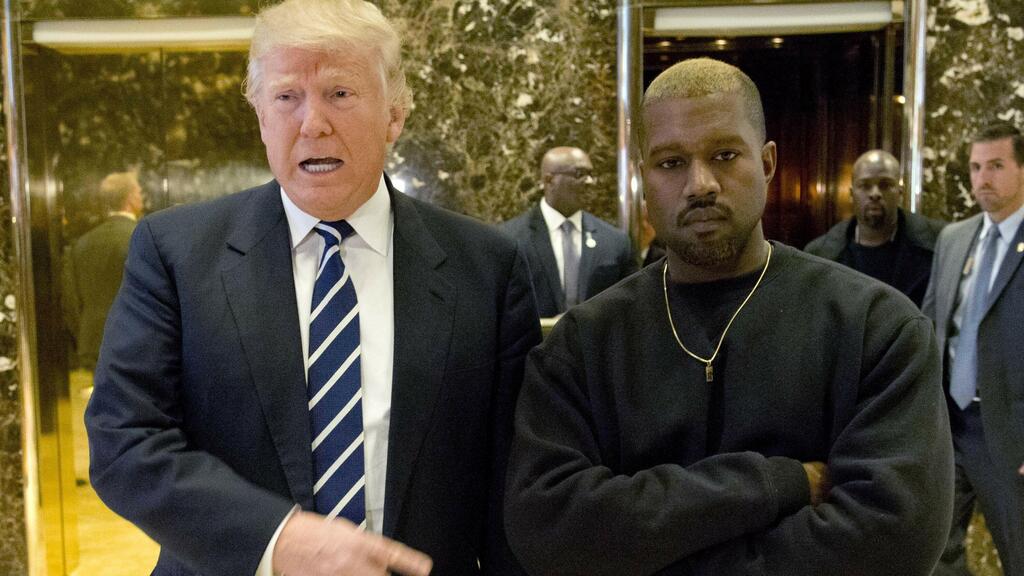 This was only several days after
West was spotted with Fuentes
, on his way to dine with Former U.S. president Donald Trump, who rather than condemning the two, claimed no antisemitism was expressed at the time.