Excitement was high on Wednesday when
Robbie Williams
met Israeli musician Noga Erez for rehearsals at Tel Aviv's Yarkon Park ahead of their joint performance on Thursday evening.
The pair's musical cooperation comes several months after the British singer shared on his Twitter account a music video in which Erez performed with Missy Elliott in her new song "Nails," and wrote, " Can this person be the next biggest person please? Asking for a friend," to which Erez responded enthusiastically.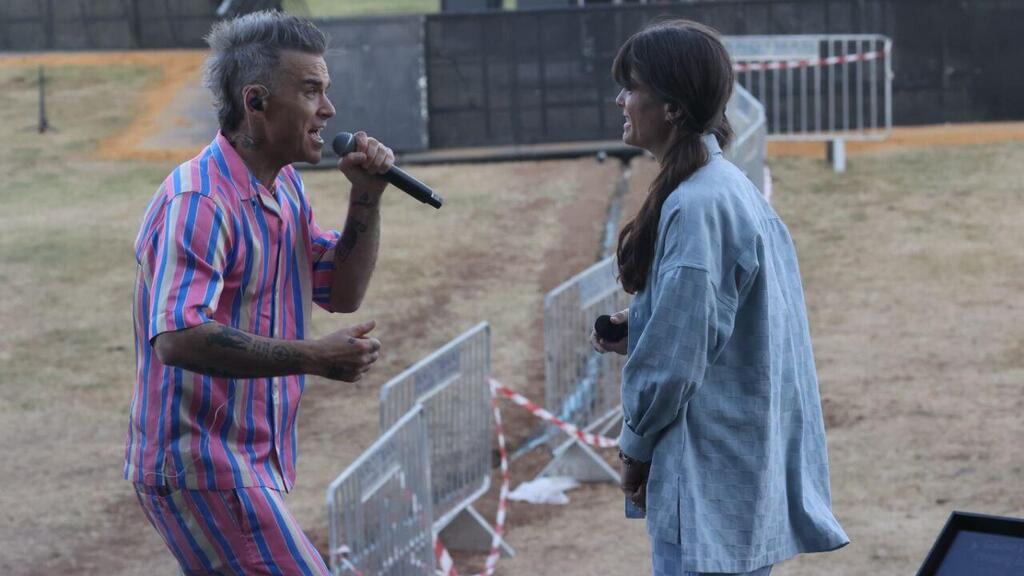 In an interview with Ynet in February, Williams mentioned that he'd be happy for an opportunity to collaborate with the Israeli singer. "I was expecting that question, and the answer is yes! I mean, yes, if she'd like. In any case, I'd be very happy to meet her," he said.
Although it was known that the two would meet on stage in Israel, the singer held a press conference in Tel Aviv on Tuesday where he refused to confirm if Erez was indeed expected to join him during his show.
"I'm a big fan of Noga Erez, we'll see if she'll be on stage or not," he said, "Not many artists make me feel like a 15-year-old fan, but when I see her, that's exactly what I feel like. I admire her talent."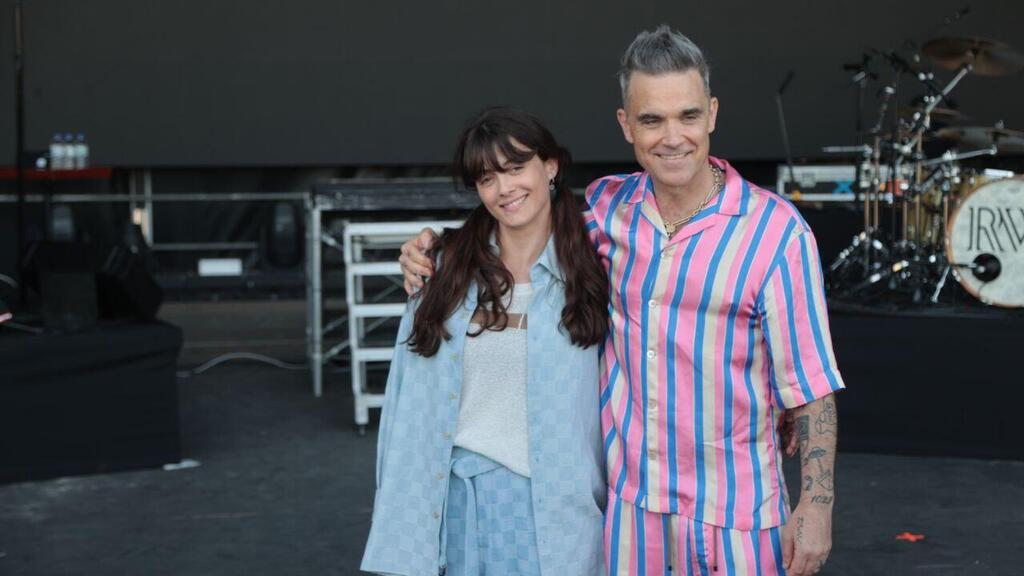 Now, it seems that Williams' dream has come true as the duo was seen preparing for the big event, performing together one of Williams' hits, "Kids."
"I'm excited about being here, and also for what this performance is going to be like. I'm really looking forward to it, I think it's going to be fun. Israel is a special place that deserves a special performance," Williams added.
Other international artists will warm up the crowd before Williams, including Dutch DJ Martin Garrix and Calum Scott, who gained fame on "Britain's Got Talent," as well as Israeli singer Static.